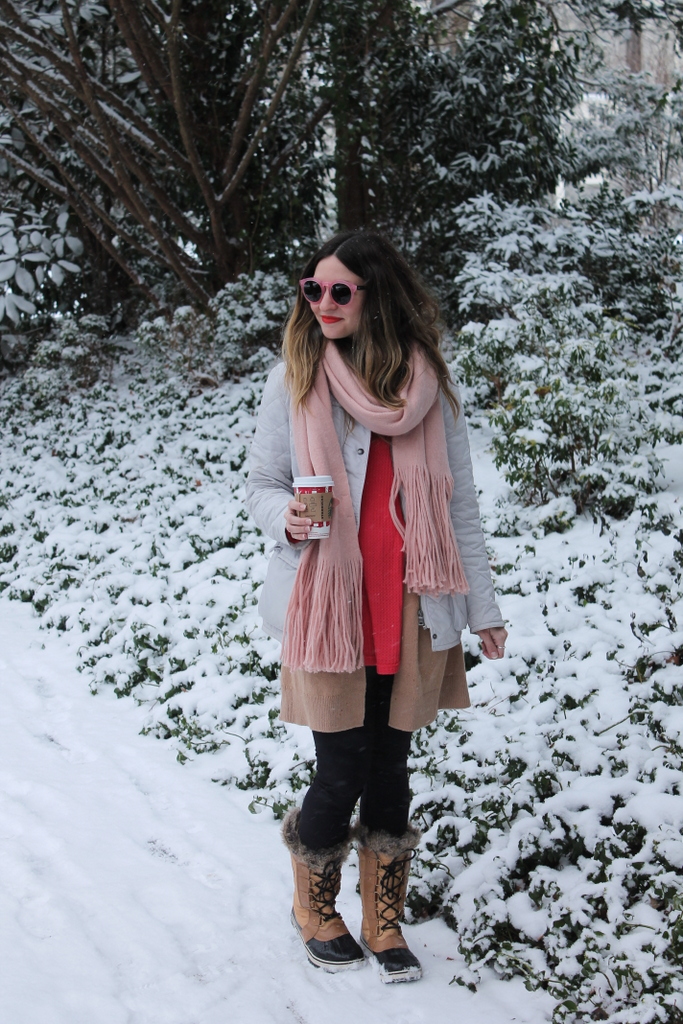 I got these Sorel snow boots for Christmas and I think it's safe to say I'm in love. I'd been meaning to invest in a pair of snow boots for years (yes, years) as up until now I'd been using my Hunter boots as snow boots and while they're amazing in their own right (and totally worth the investment), they're not insulated and don't keep your feet warm in the snow (like at all). These boots are insulated really well so your feet stay warm, comfortable to walk in, structured, and cute so you don't have to sacrifice style for practicality! I love the faux fur detail at the top!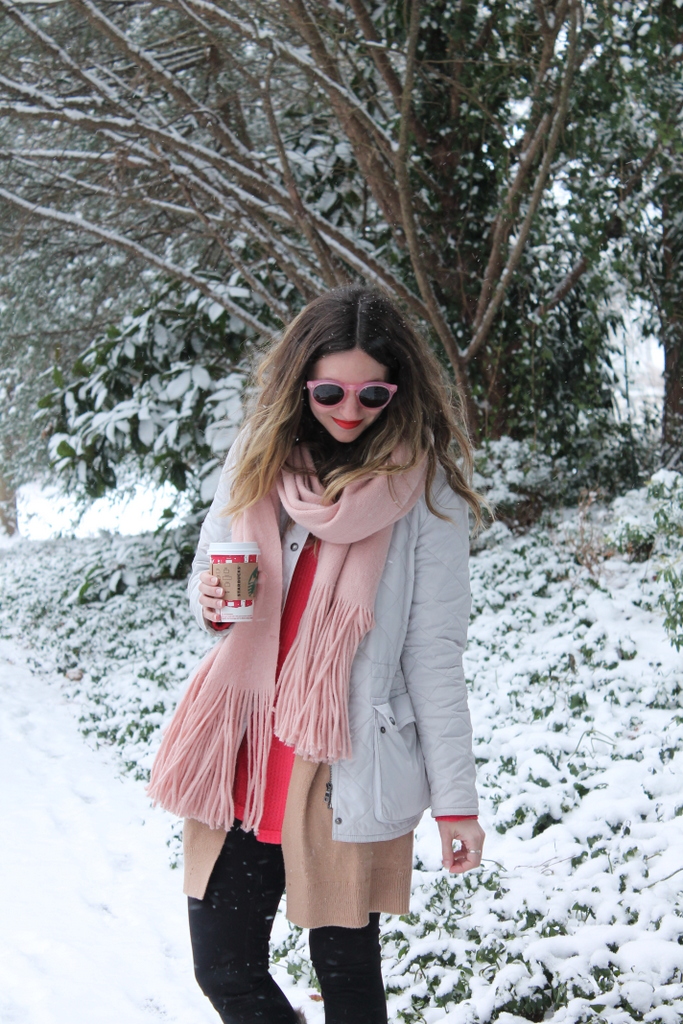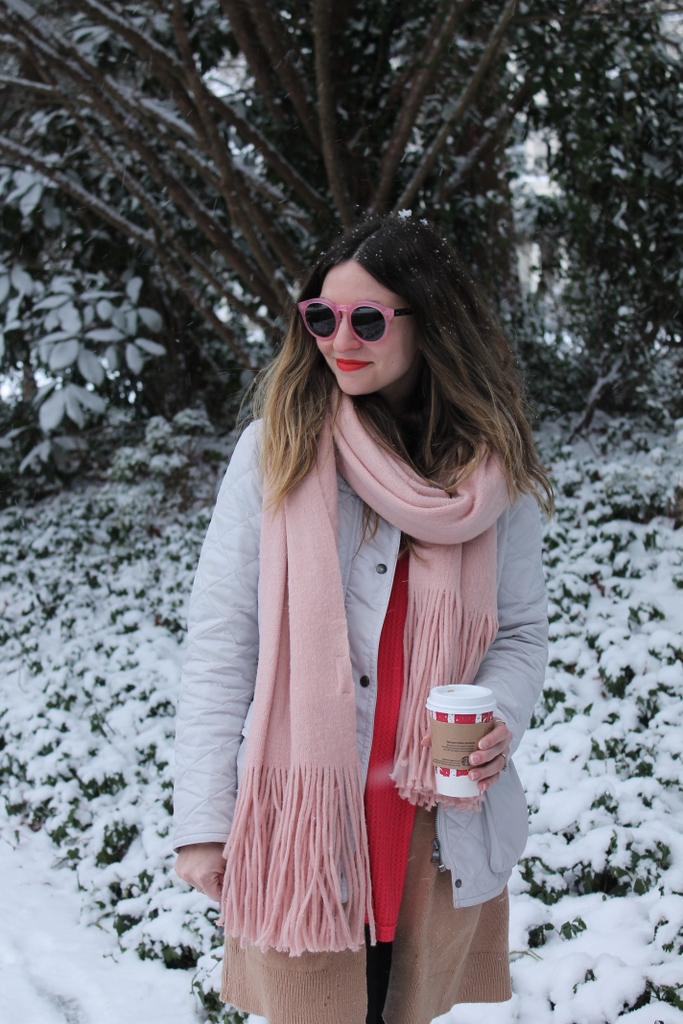 Also, these leggings are the best I've ever tried. I have them in two colors now and want to buy a third but can't decide whether to get the regular length or this length. In case you hadn't already noticed, I've been really into athleisure lately (it fits, its cute, and its forgiving!) and so these leggings have quite literally been my "going out" pants. I hope I don't jinx myself but they also don't pill like my other workout pants of a similar material have- I have a pair of Under Armour leggings that I've had for about two years and they've pilled enough that my Mom told me I need new ones!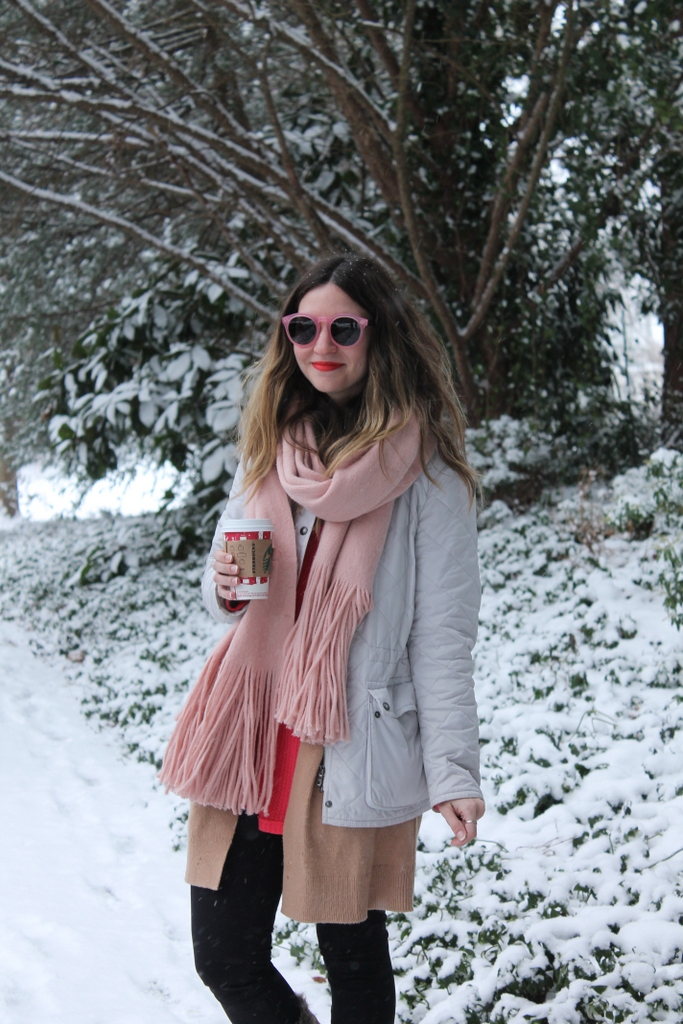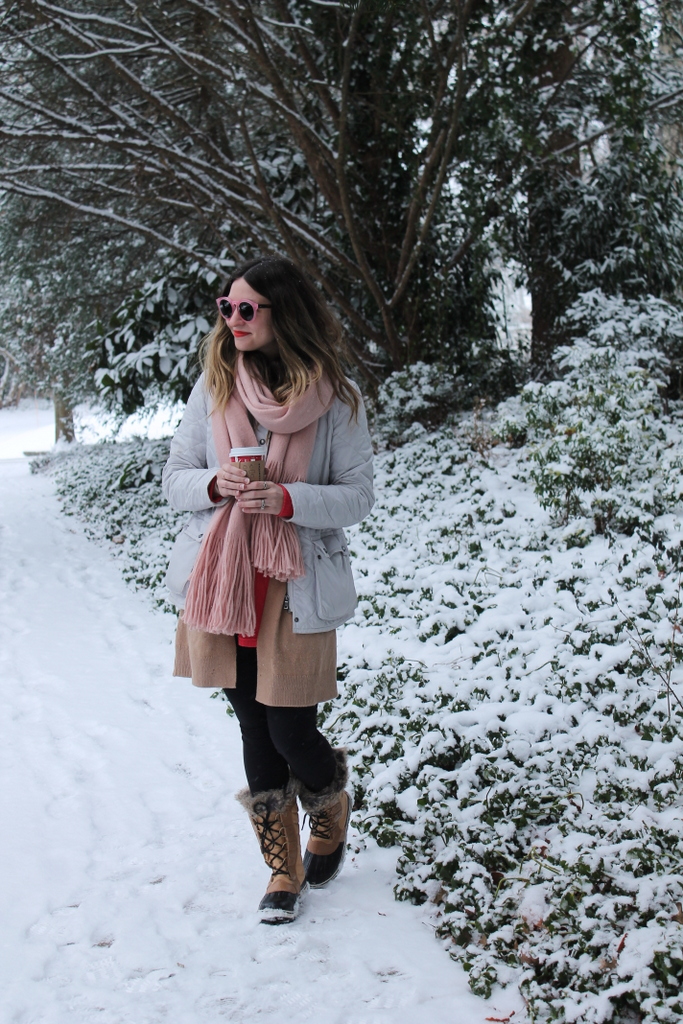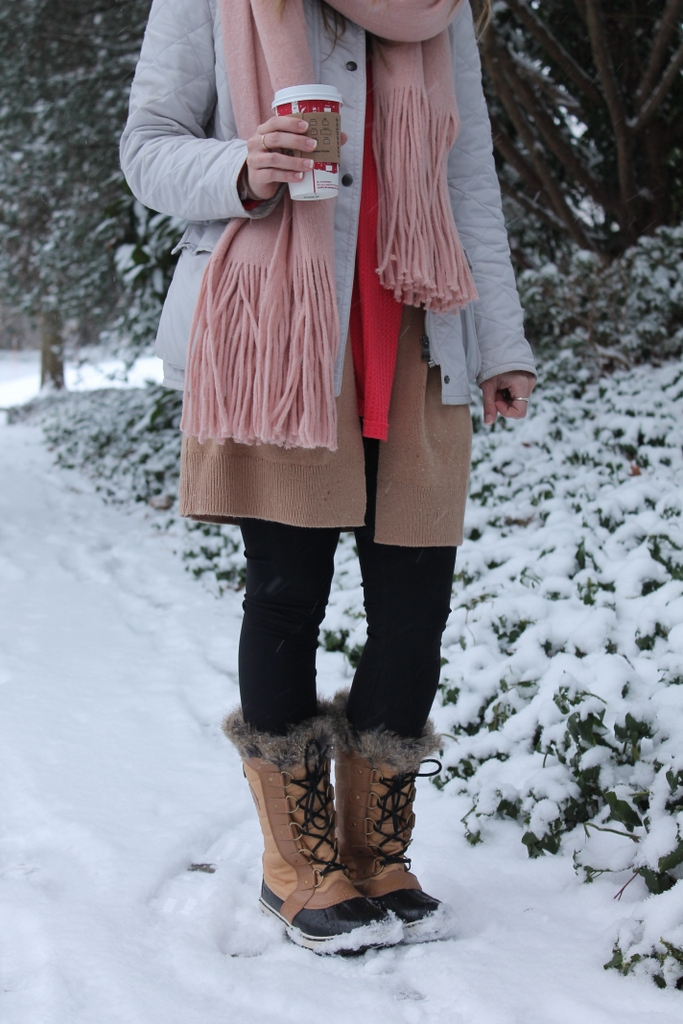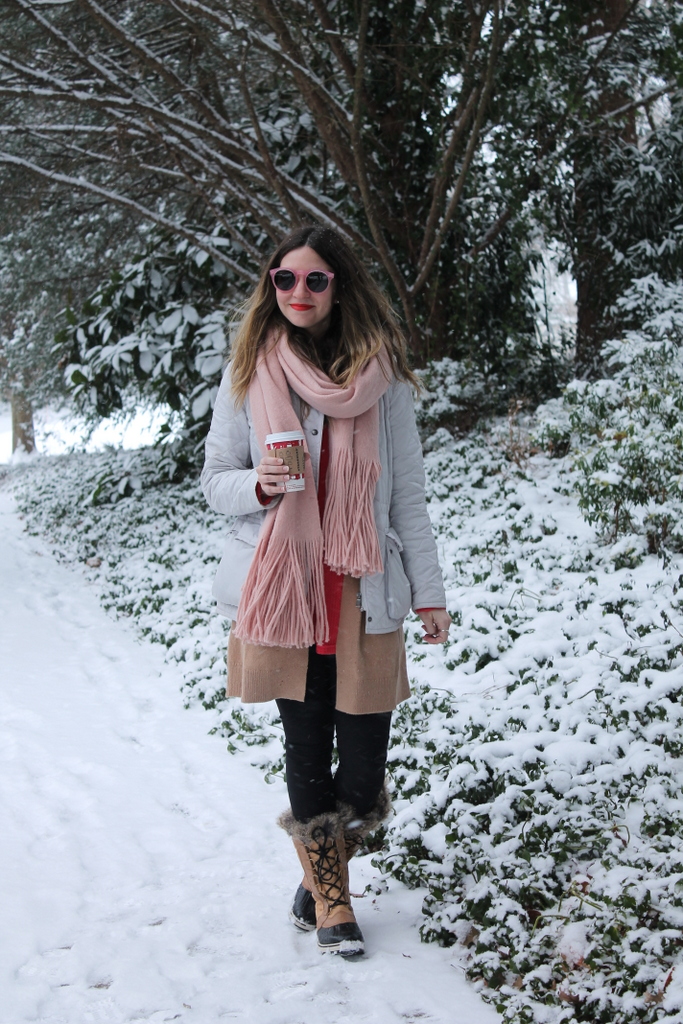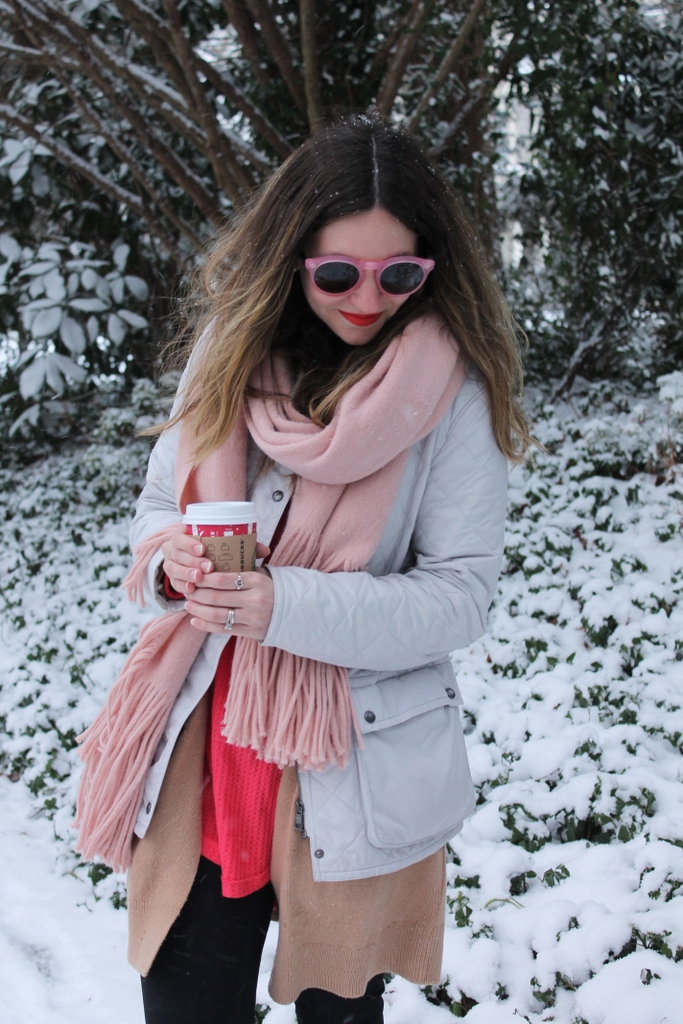 leggings: Nordstrom, tee: Free People, cardigan: Nordstrom, coat: Coach (old, similar), boots: Sorel (also love this color), scarf: Free People, sunglasses: Illesteva, lips: Nars lip pencil in Red Square
Happy Tuesday, guys! I hope you all had a great weekend and a productive Monday 🙂 We celebrated Amelia's second birthday with a small party on Saturday and were out and about most of the day on Sunday visiting with family and then a Superbowl party.
❤Britt