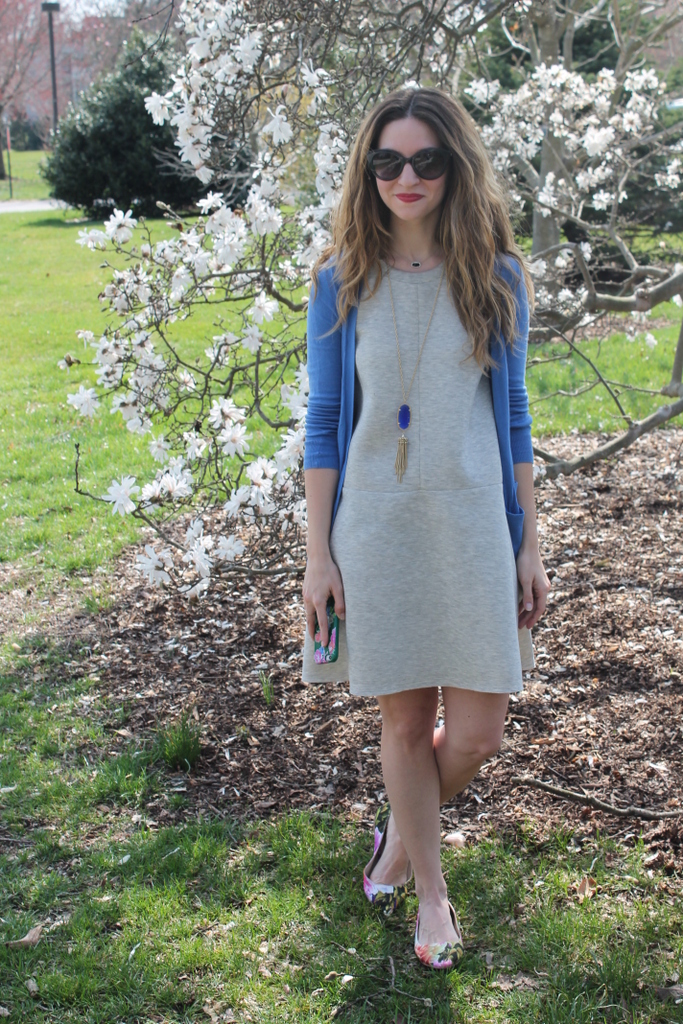 This dress is from two falls ago but it's lightweight enough to wear for a cool spring day, too! Here I styled it with a long blue cardigan and floral flats for a lunch date with Joe and Amelia. It was simple and quick to assemble but I also felt styled and put together (and it was comfortable!). I love dresses for spring and summer, especially swing dresses, because they're easy to throw on, keep you cool, and you can easily add a cardigan for chilly nights. Add a straw hat and classic flats for an iconic spring look!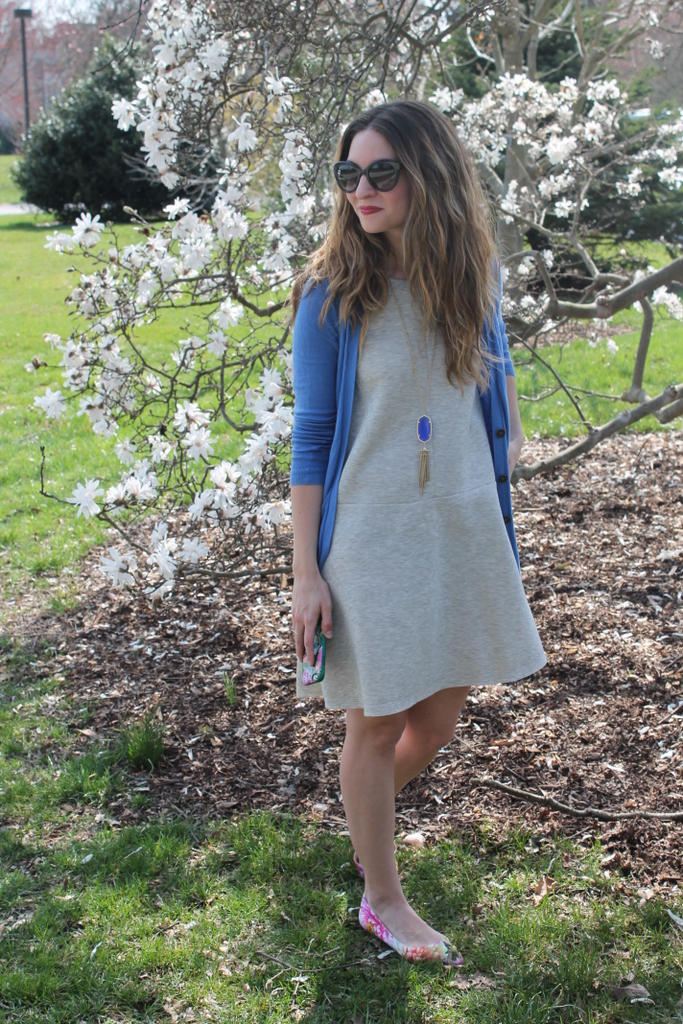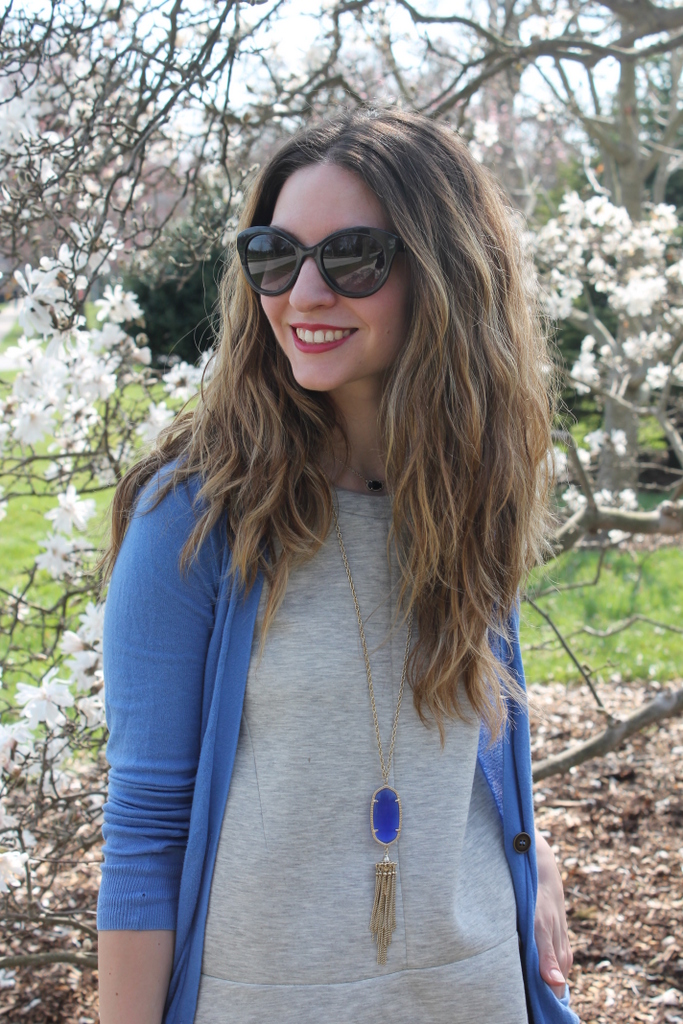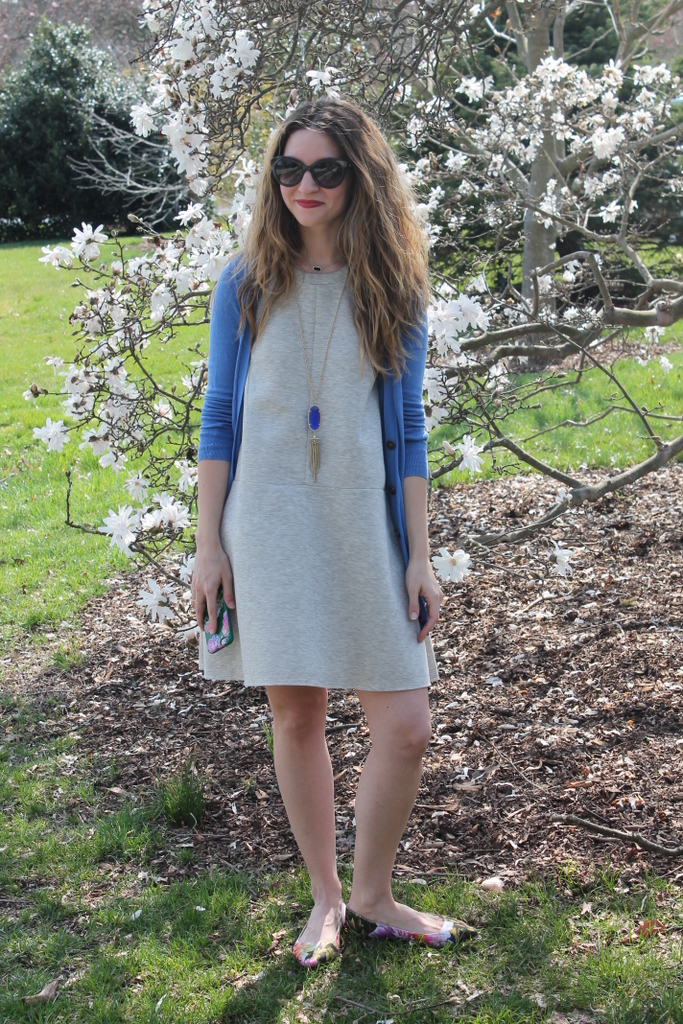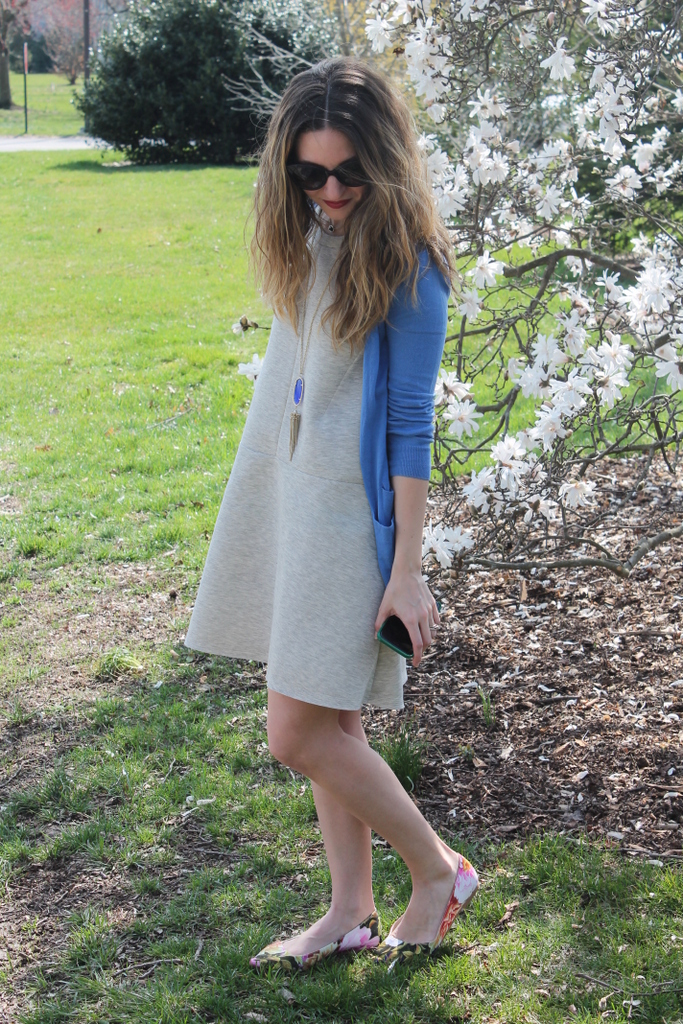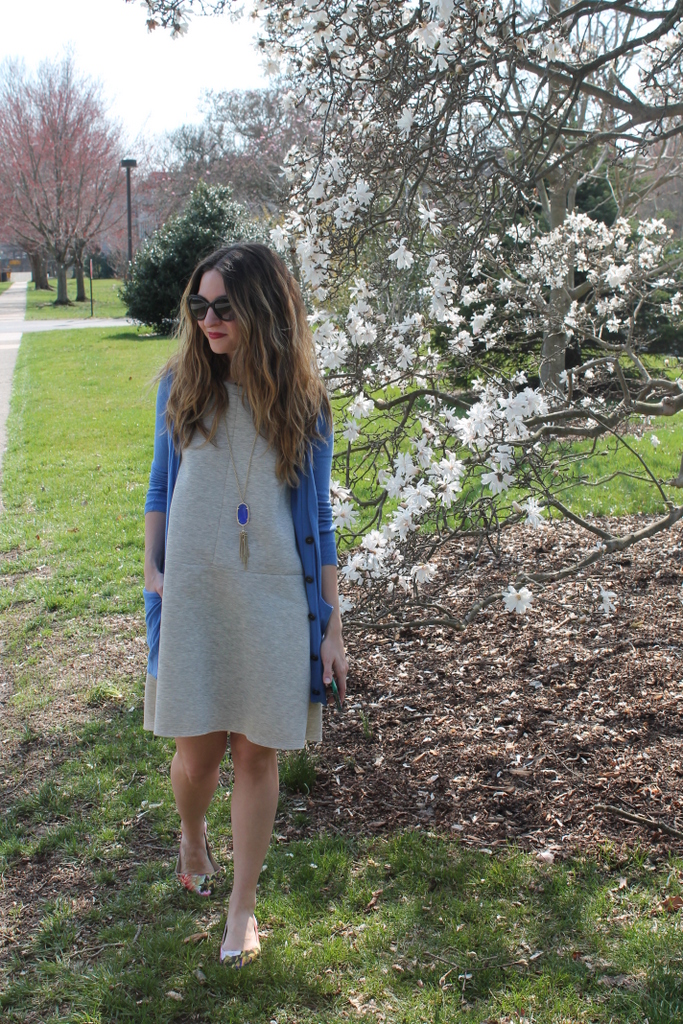 dress: Madewell (old), cardigan: Madewell (old), flats: BC Footwear, necklace: Kendra Scott via Rocksbox (Try it! Get 1 month for free by using code lizzieandjanexoxo), sunglasses: Kate Spade, iPhone case: Kate Spade outlet
I hope you all had a great weekend and a happy Easter! Ours was really nice but we were out of the house from 7:30 am to 7:30 pm and only stopped home for about a half hour in between stops. Today I'm planning on planting myself at home and finally getting some things done around here and maybe crossing some items off my to do list (hopefully!)! Happy Monday!
Also, in case you missed Friday's post, read it here to see how to get $25 to Beauty Kind (no subscription or minimun purchase necessary! just $25 to use towards your favorite beauty products!)! And Thursday's post, here, offered a $30 credit towards a purchase from Lyon + Post! Good things are happening around here 🙂 Thanks so much for reading and following along with me!
❤Britt