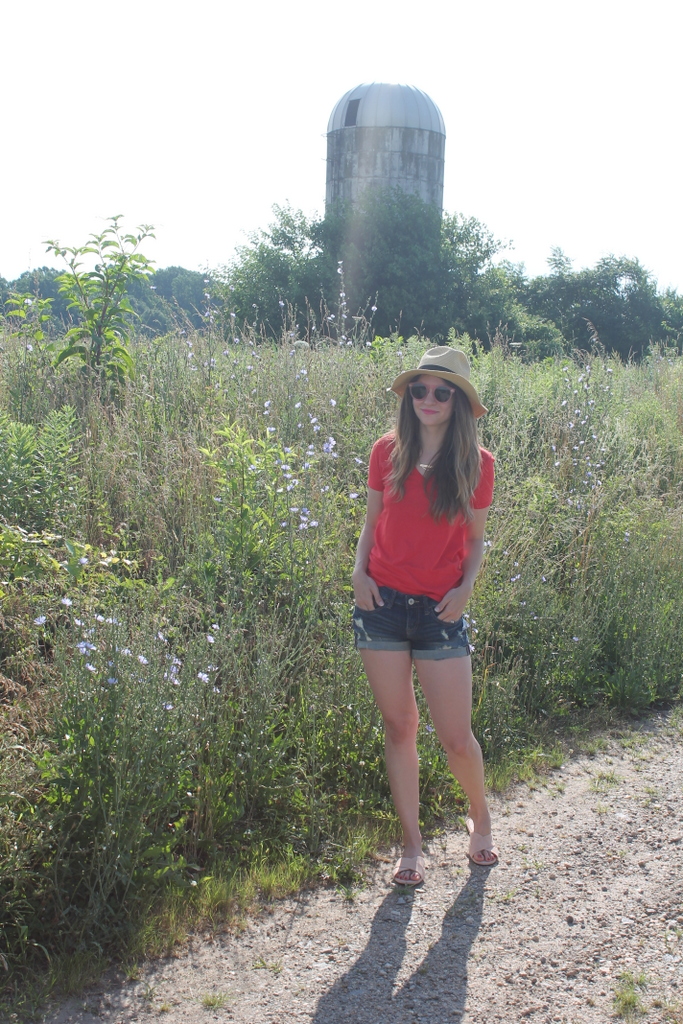 Now that the Nordstrom Sale is over, we can all get back to thinking about summer style, since it's still pretty hot and probably will be for the next two months. In my head I always feel like September should be cooler but in reality, it's usually pretty warm still. I bought these shorts last year before I found out I was pregnant with Joseph so I couldn't get much wear out of them but I've been wearing them all the time this summer. I love the distressed look and have been really wanting to get another pair (love these for under $30 right now!)!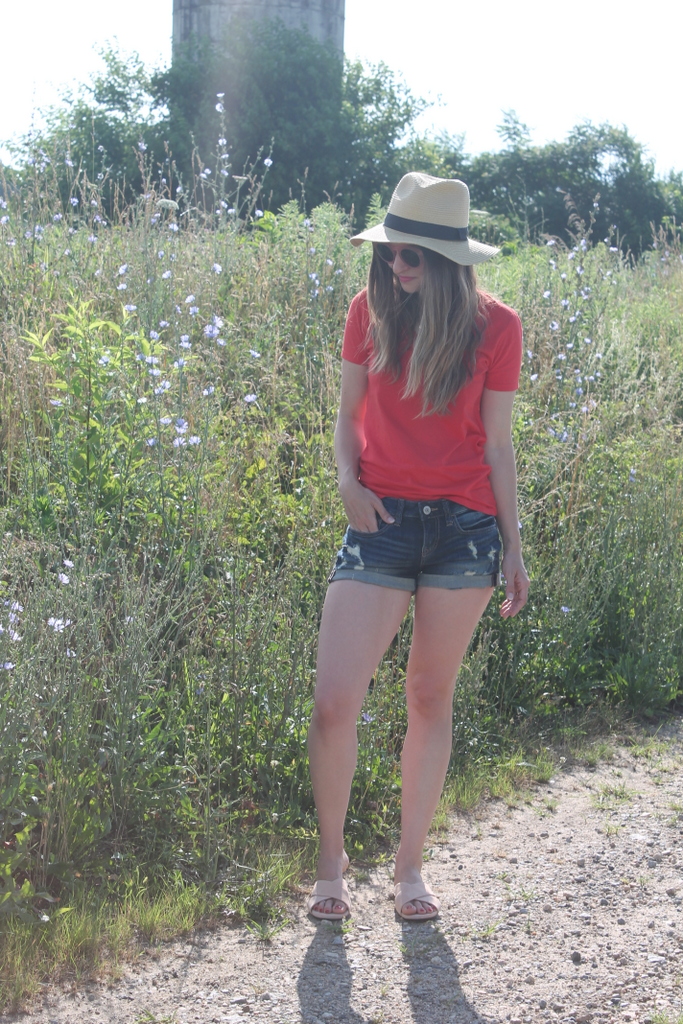 This tee is from my hands down favorite company for tees (and tee shirt dresses) for both men and women, Everlane. You can't beat the price for the quality (this one is only $15!)!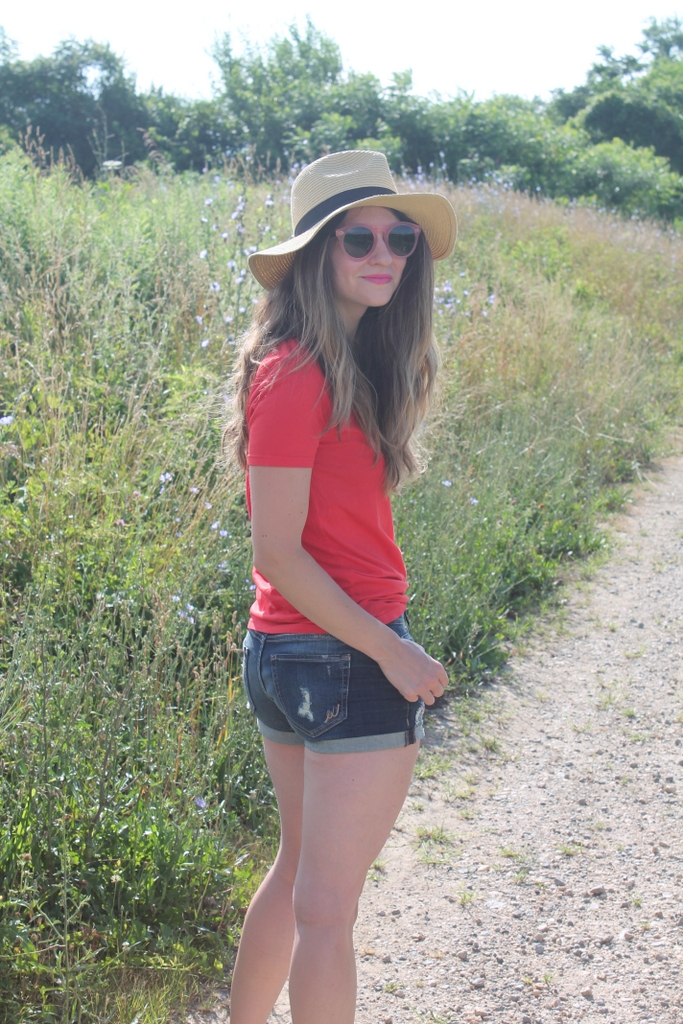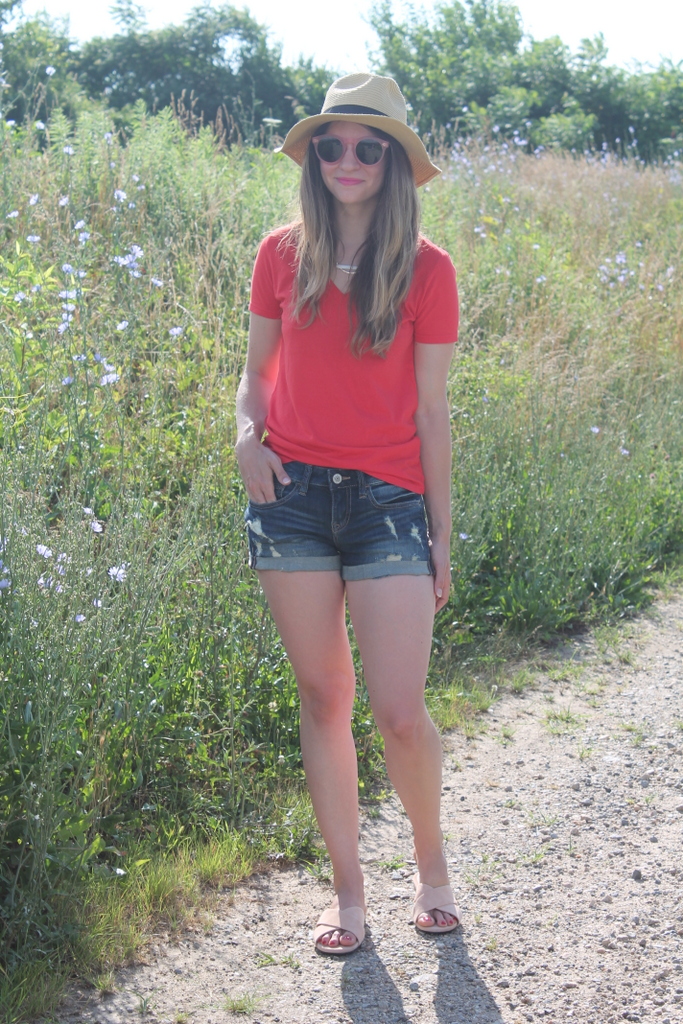 I rarely pay full price for an item over $30 (I usually wait it out until it goes on sale) so I do a lot of my shopping in the transitional seasons and I almost NEVER pay full price for Amelia's or Joseph's clothes (speaking of which, GAP is having a really great sale right now- you can even get their on sale items marked down further… not sponsored or even affiliated, I just love their clothes for babies & toddlers). Though it may seem like I'm a little behind, I actually prefer it this way. I also don't typically shop trendy pieces (I've been transitioning my wardrobe to more classic pieces and making sure I really love something before I buy it) so it doesn't really matter when I shop. Usually, ensuring I get a good deal takes precedence over what I "want" at any given moment, though I do keep a wish list.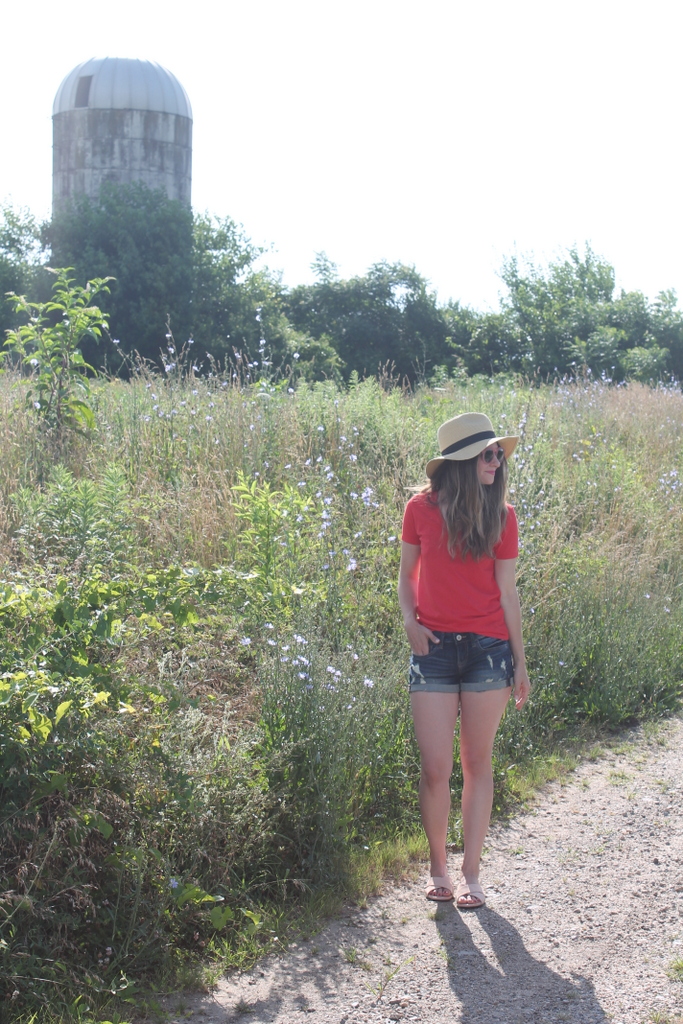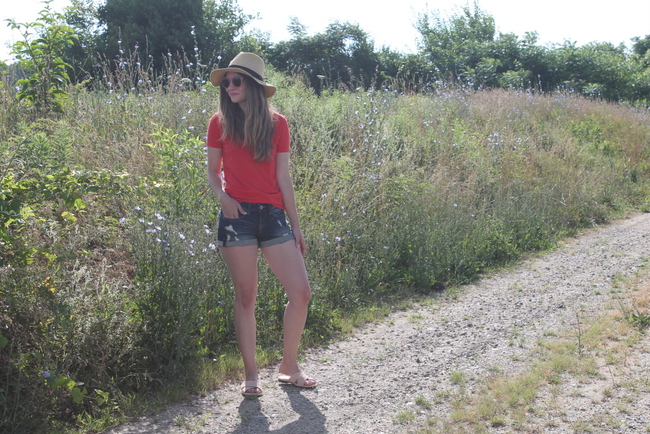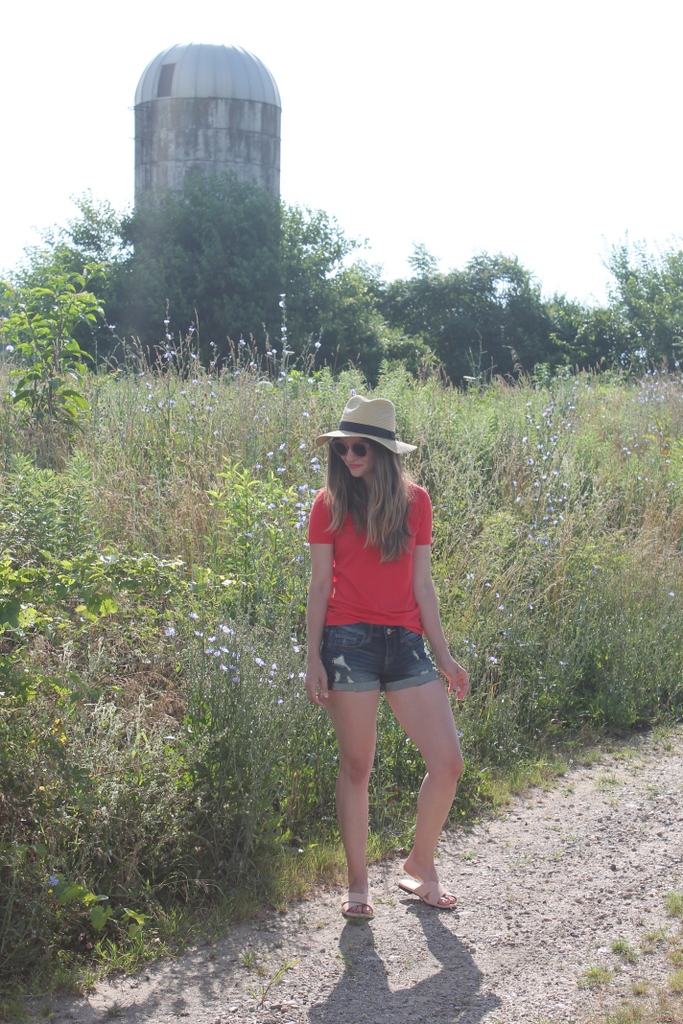 tee: Everlane, shorts: Express, sandals: Shopbop, hat: Nordstrom (similar), sunglasses: Illesteva
I'm trying to be productive this morning as it's Amelia's day at Mommy's Morning Out. She's there from 8:30-12 and before she started I had this grand idea of being able to get so much done even though I still have Joseph. But he's officially on the move and always wants to be crawling or standing up (he's already pulling up on everything and he's not even 8 months yet! That feels so early to me!) so there's not a lot of down time even with just him anymore. I definitely have to get better at managing my time because it's a little choppy but I know I can get more done if I just schedule it out better and focus!