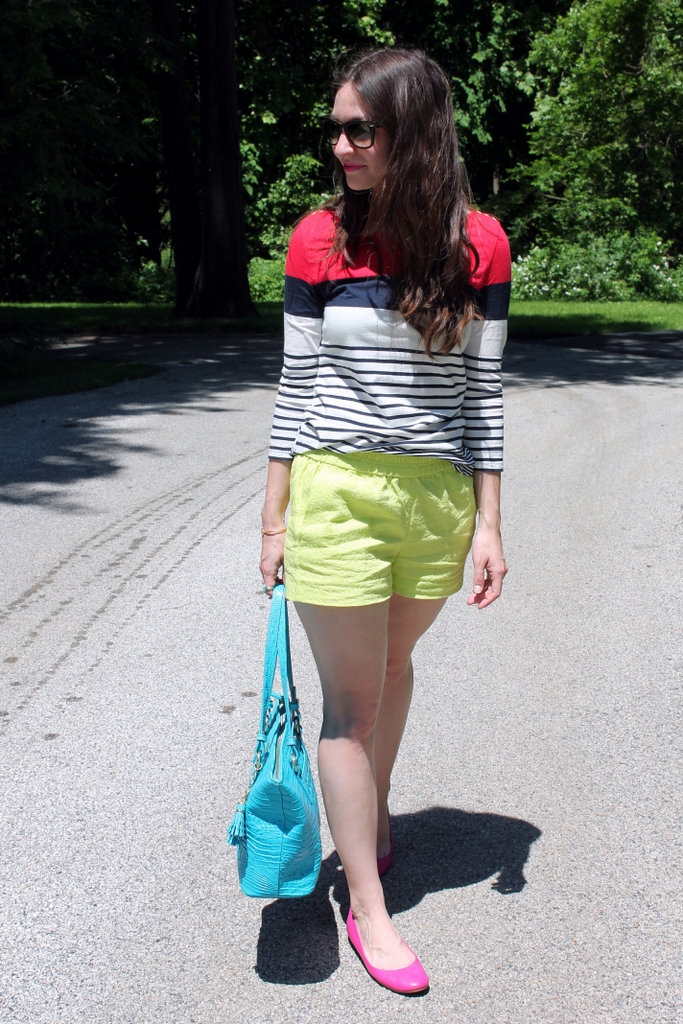 These shorts might just be my go to this summer! They're easy to wear (they're simply pull on shorts!), they're comfortable (they have an elastic waistband), and super bright and fun for summer (they also come in white and navy!)! Oh, and they're 25% off at right now with code SUMMERTIME at J.Crew!! I was a little leery about getting such a bright color at first because I wanted to be able to wear them over and over again but I was surprised at how much goes with this color!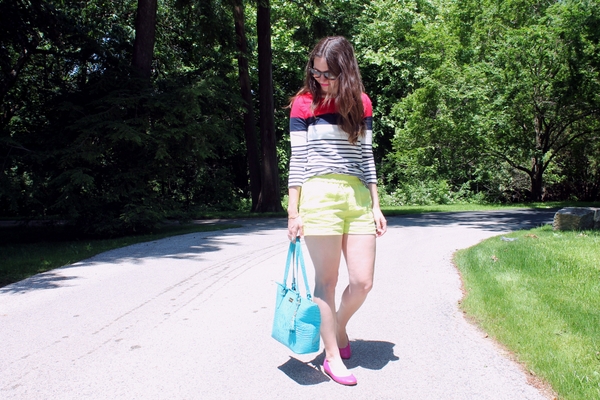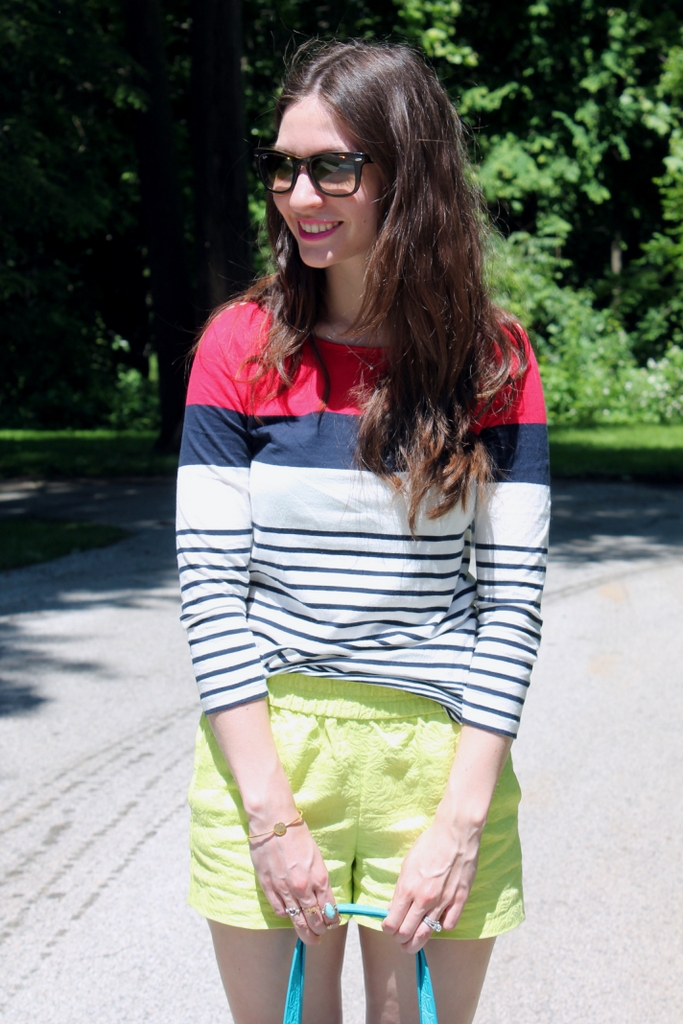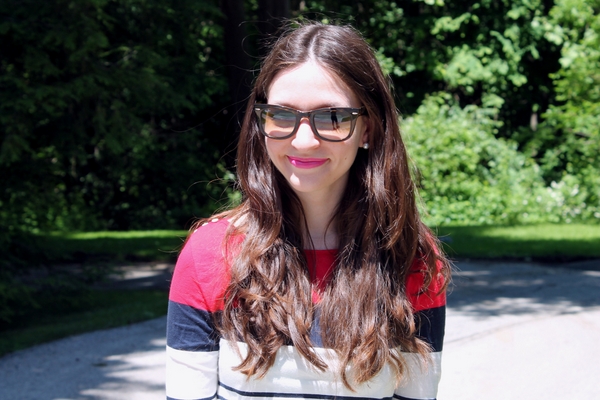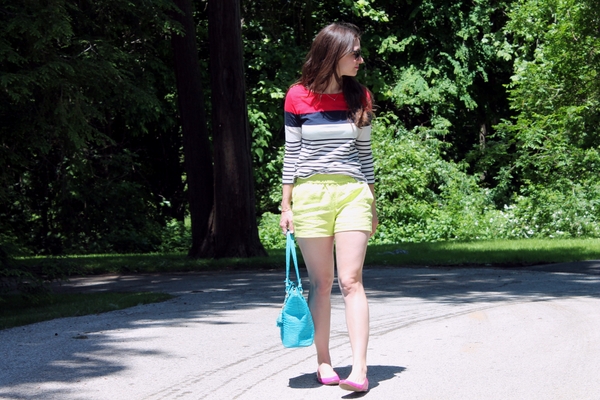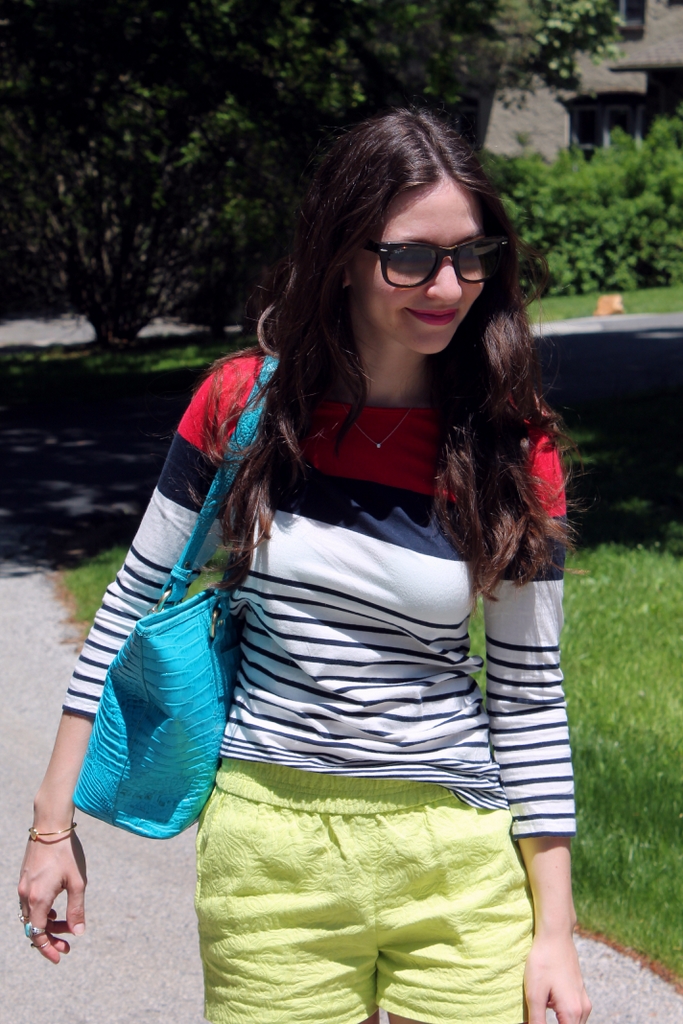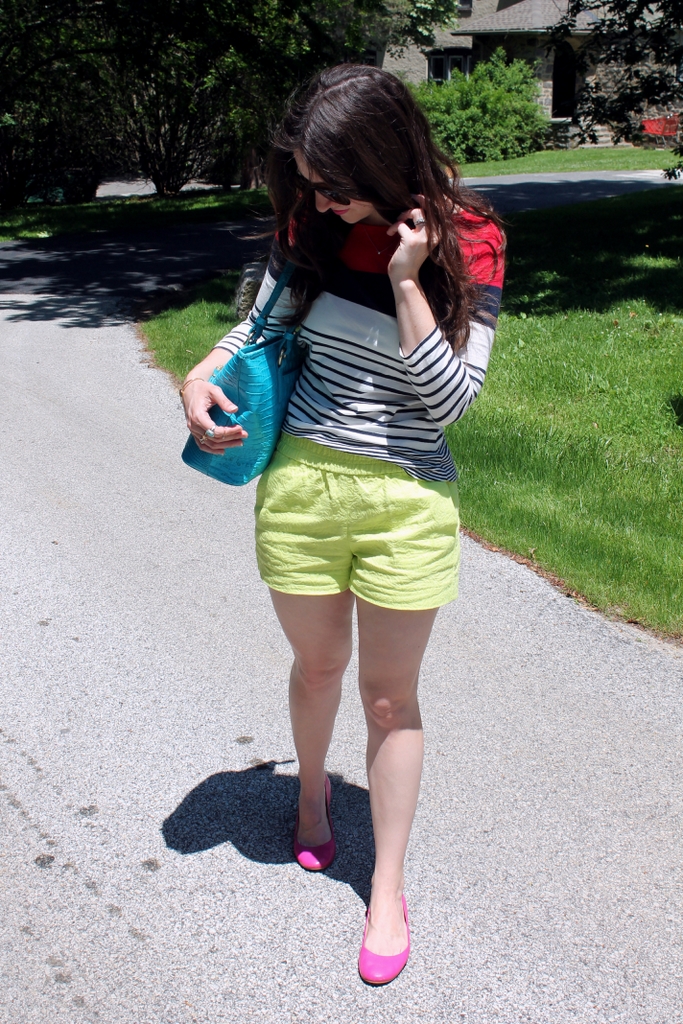 shorts- J.Crew (25% off with code SUMMERTIME), top- Anthropologie, flats- J.Crew, bag- Brahmin, sunglasses- Ray-Ban, bracelet- BaubleBar
I'm glad it's Thursday because I'm really looking forward to the weekend (and have been since Monday!)! We have a lot going on this weekend between weddings and graduation parties but I'm hoping to be able to relax a little on Sunday night… I'm just not counting on getting much housework done this weekend… Do you have any fun plans?
Have a great day, guys!!
❤Britt
Shop this post and other similar items: