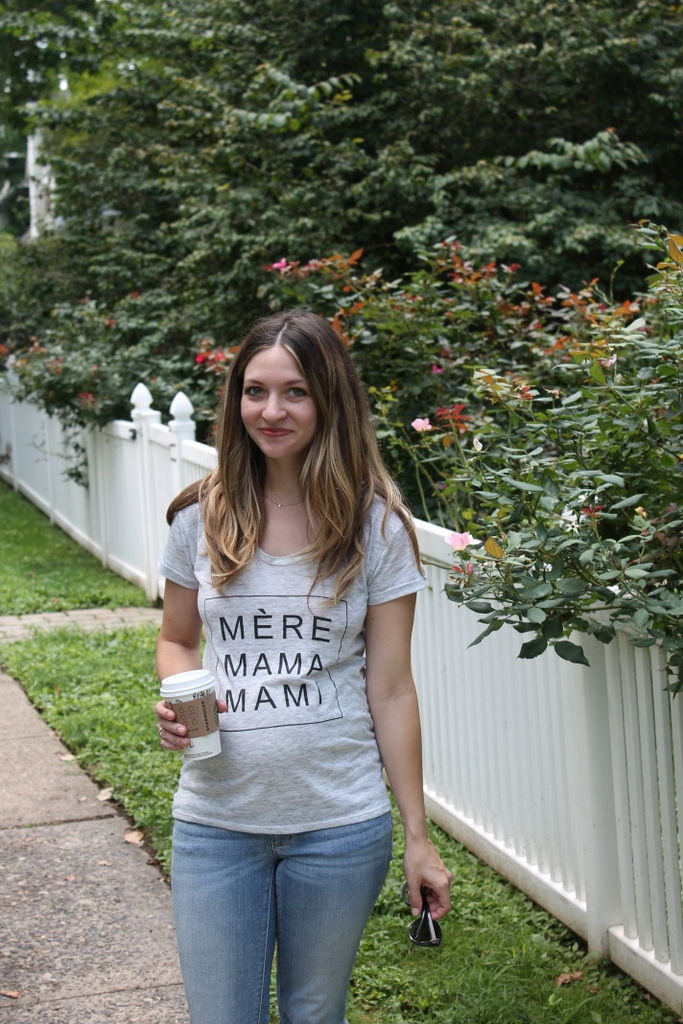 I'm now down to only fitting in my maternity jeans or stretchy dresses… so different from my last pregnancy where I was still hardly showing at this point! We're going on 25 weeks and I can hardly believe that this little baby will be here in just about 3 short months! We have so much to get done before then but it's all so exciting. In other news, I love these graphic tees! I have 2 right now and I've been wanting a sweatshirt- they're just so soft and comfortable! Also, totally appropriate to wear in public (and they make really cute gifts!)!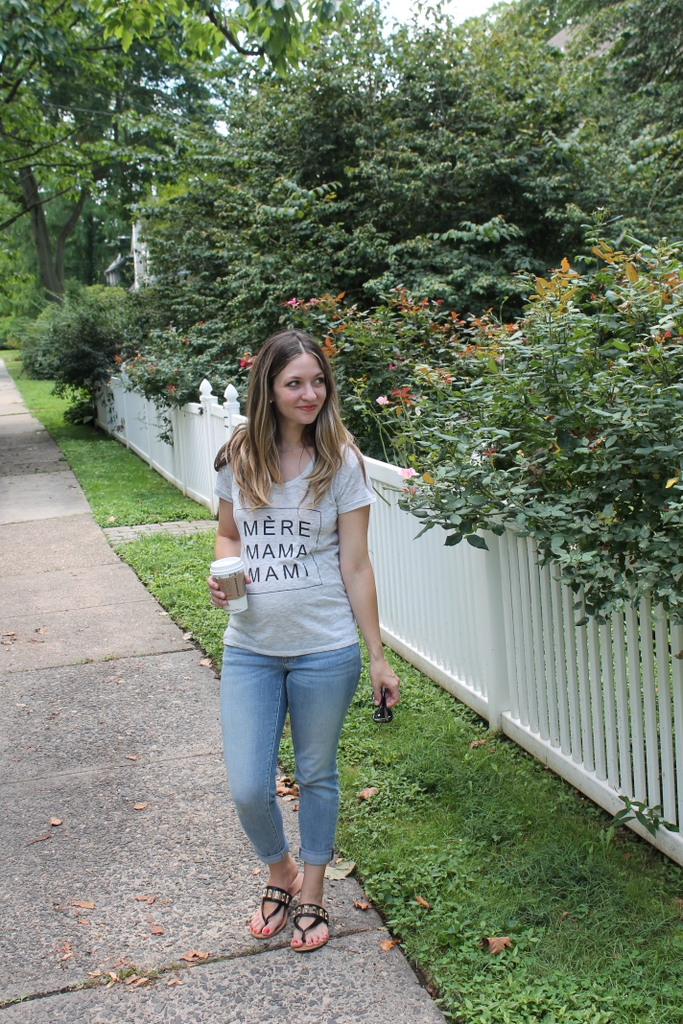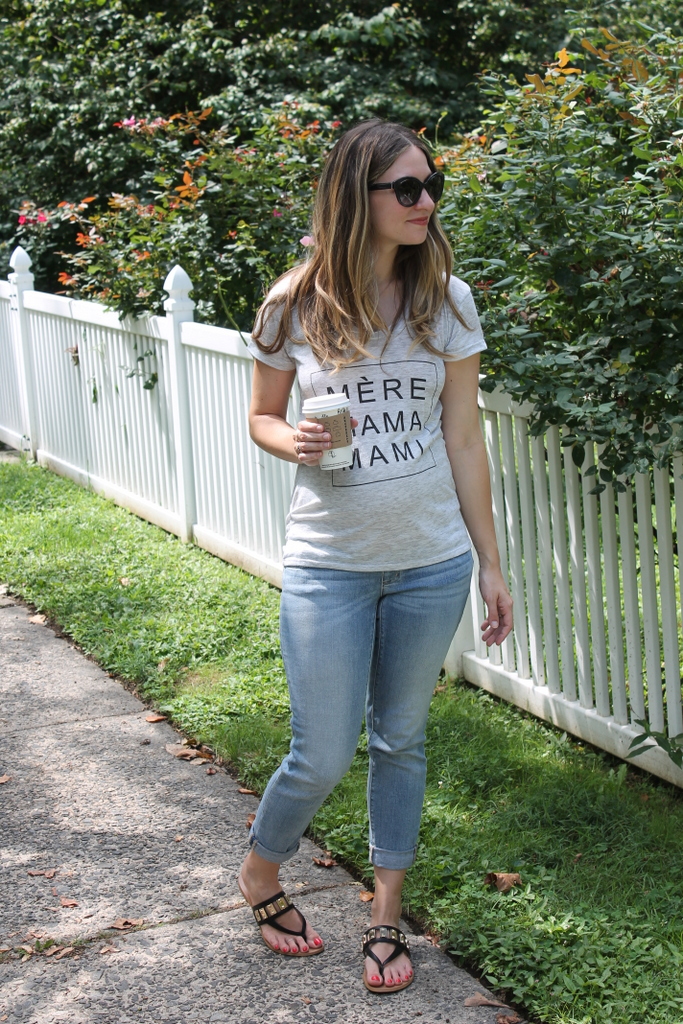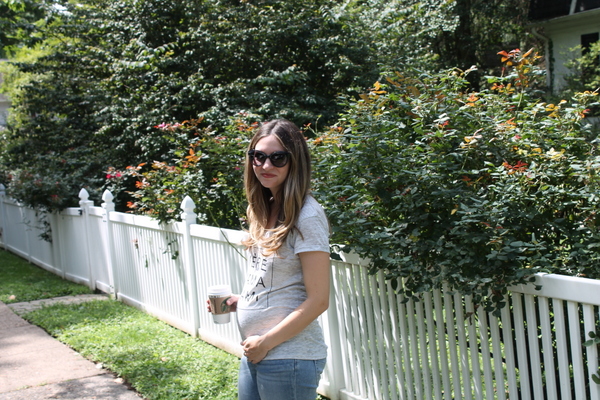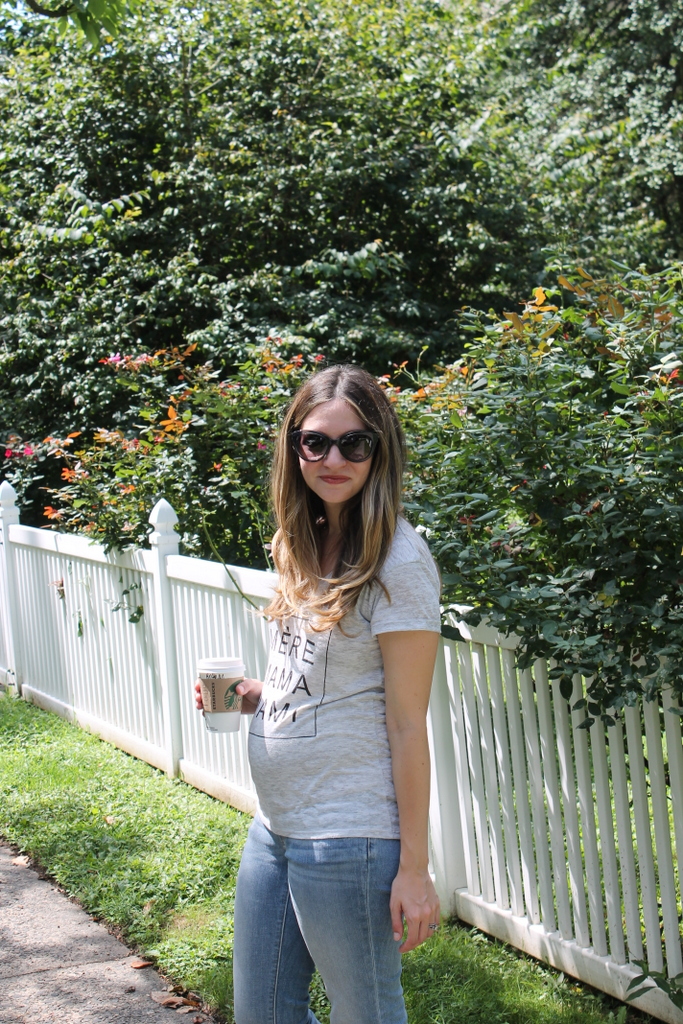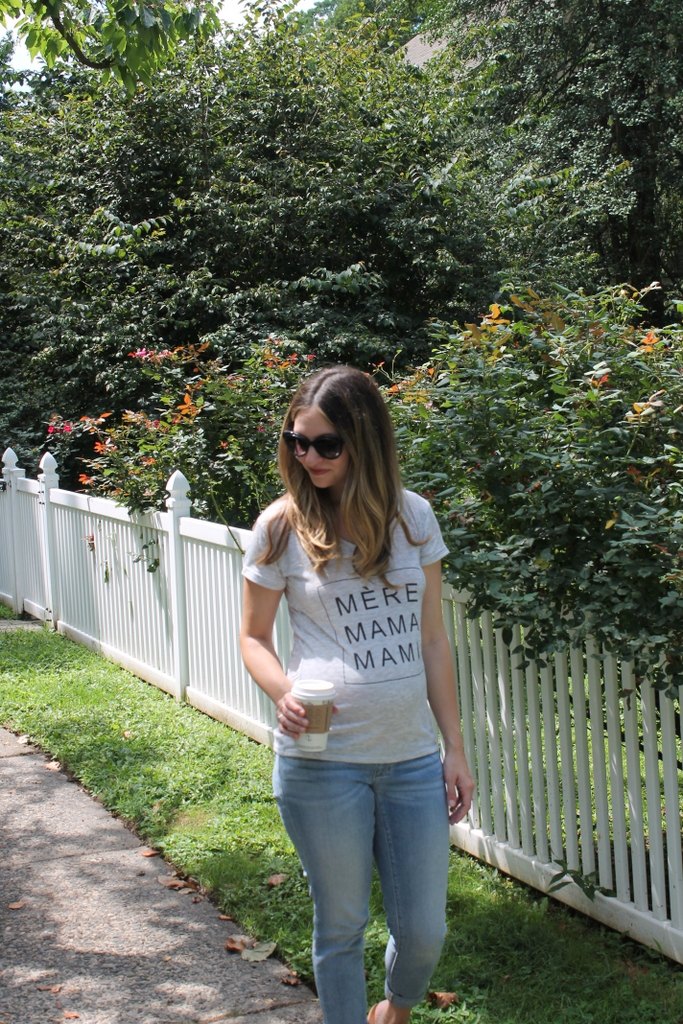 tee: ILY Couture (on sale now for $19.99! I also want this sweatshirt– how cute would it be for leaving the hospital?!), jeans: A Pea in the Pod, sandals: Sole Society
Is anyone else really into their skincare routine lately? I've always been a sunscreen everyday kind of girl (thanks, Mom!), but recently I've been more concerned with my skincare routine than just the typical wash your face morning and night and put on some lotion (I had been using Oil of Olay and ran out). Anyway, last week I went into Sephora looking for a mask and ended up with this new lotion. Long story short she told me my skin was really dehydrated, which I'd actually heard before from the woman who gave me my last facial. I've also been researching skin care routines as, since this year is my last year in my twenties, I figured I should get more serious and consistent about my skincare. If you guys have any suggestions or favorites, I'd love to hear them! Happy Friday and I hope you all have a great weekend!
❤Britt