FOR THE GLAM GIRL: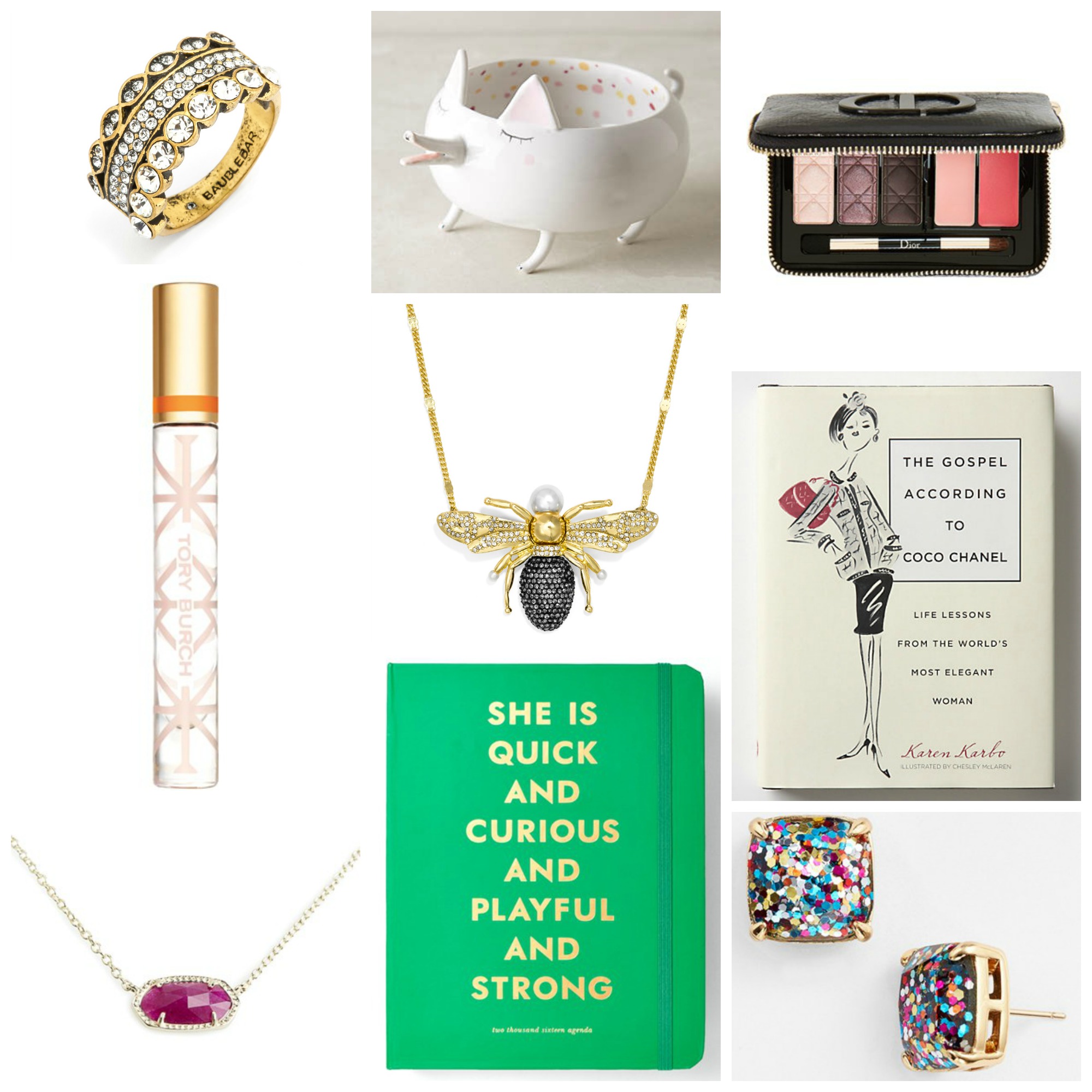 ring, perfume, necklace, trinket dish, bee necklace, journal, smoky eye palette, book, earrings
Anything on this list would make the perfect gift, add on, or stocking stuffer for the glam obsessed or girly girl in your life. This Tory Burch perfume smells amazing and this smoky eye palette would work for day or night, but I really love this Kendra Scott necklace for a pop of color and this bee necklace from Baublebar!
FOR THE HOMEBODY: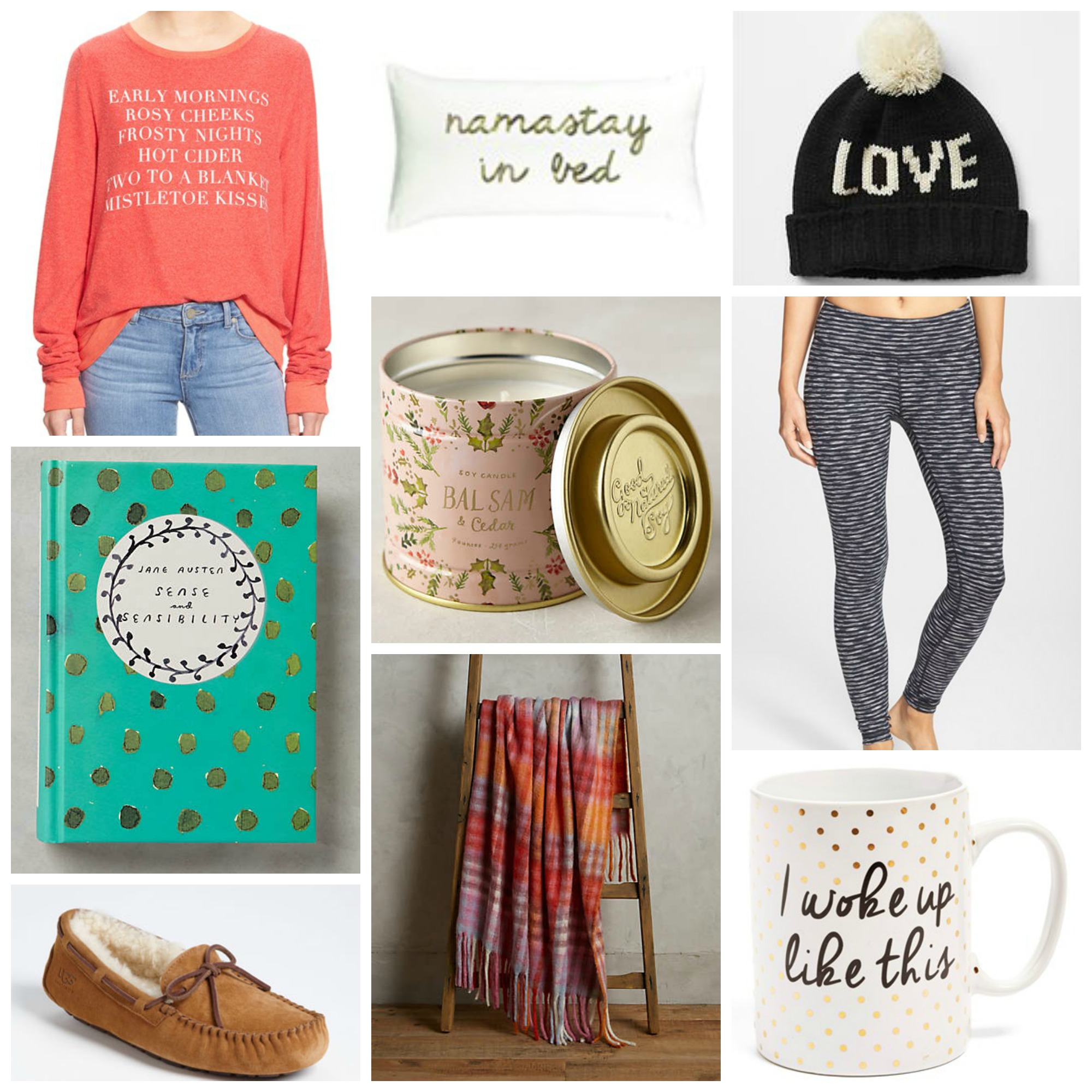 sweater, book, slippers, pillow, candle, throw, beanie, leggings, mug
I love anything cozy, like this "happy" beanie so it was really easy to make a gift guide for the homebody. Since I'm mostly a stay-at-home mom, I spend a lot of my time in the house and am always reaching for my favorite pair of leggings (you can never have enough) or slippers- love these ones- for when I'm walking around the house (I prefer a hard sole, too, because you can usually find me wearing slippers when I'm running out to grab the mail, letting our dog out, or even taking out the recycling). And how cute is this mug?! I also use any excuse to buy a book with a pretty cover… I'd light this candle and snuggle in with one of my favorites for some down time either at the end of the day or on a lazy weekend  day.
FOR THE GIRL ON THE GO: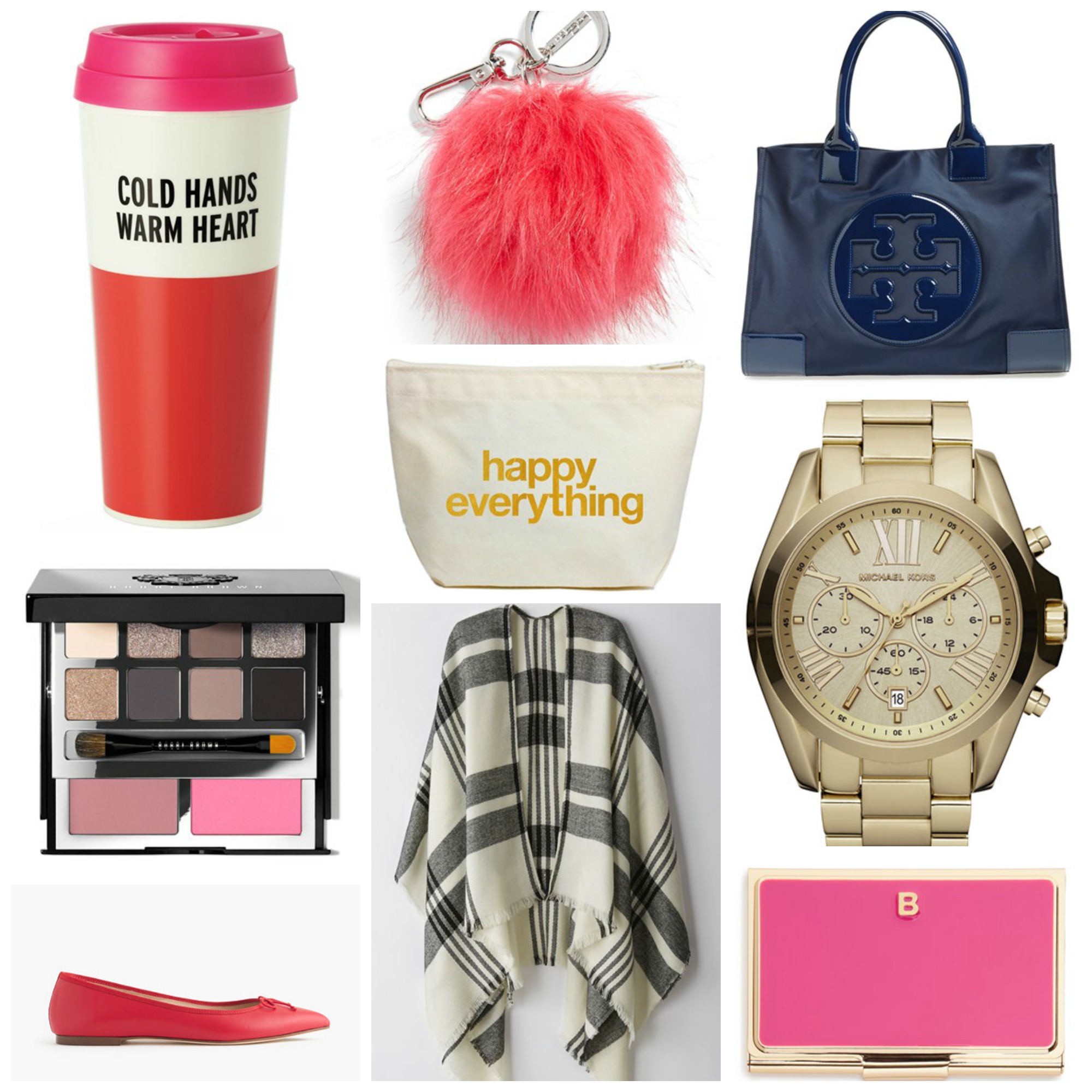 travel mug, eye shadow palette, flats, keychain, bag, poncho, tote, watch, card case
I can honestly say that I love everything on all three of these gift guides (I guess that's kind of obvious since I did make them) but what I really mean is that you can't really go wrong here! For the girl on the go, a large tote and a good pair of flats are essential. I also love this monogrammed card case! I hope you can find something here and cross off a few names for the special women in your life! Happy Friday, guys! Have a great weekend!
❤Britt