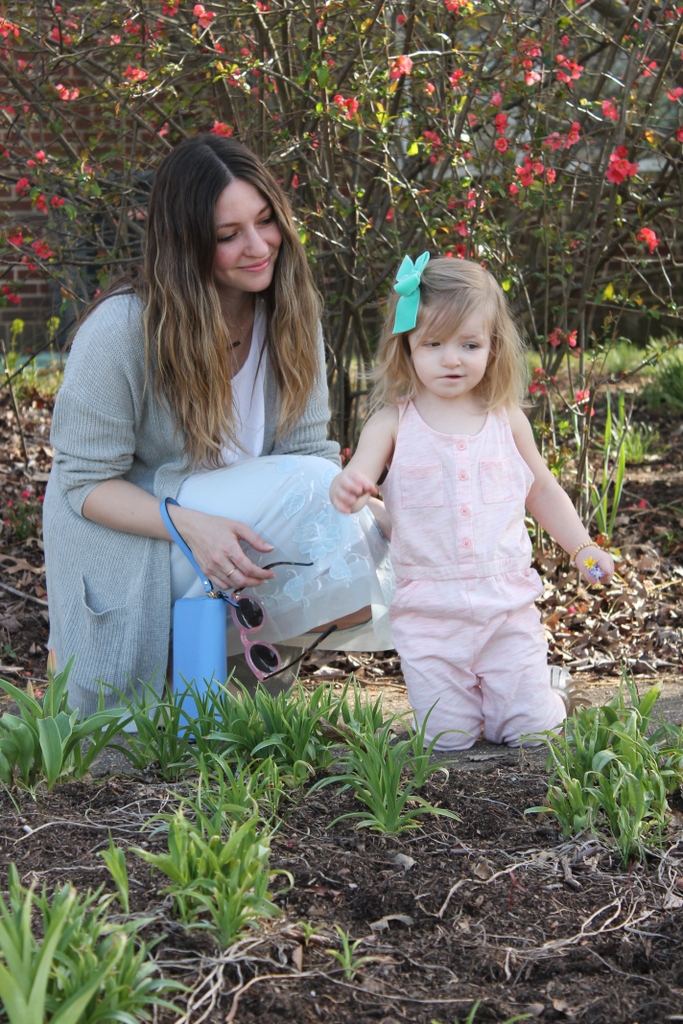 I bought this vintage slip a long time ago (like, when I was in college) and this was the first time I've ever worn it. I'm definitely one of those people who collects clothes- not a clothes hoarder, necessarily, but I like to collect really pretty pieces and items that mean something to me. I also tend to keep the tags on newly purchased items and don't like to wear them right away (kind of weird for a style blogger, right?)! Anyway, this slip is from the 1950s and I fell in love with the Cinderella blue and the white embroidery. The only issue is that it is slightly see-through…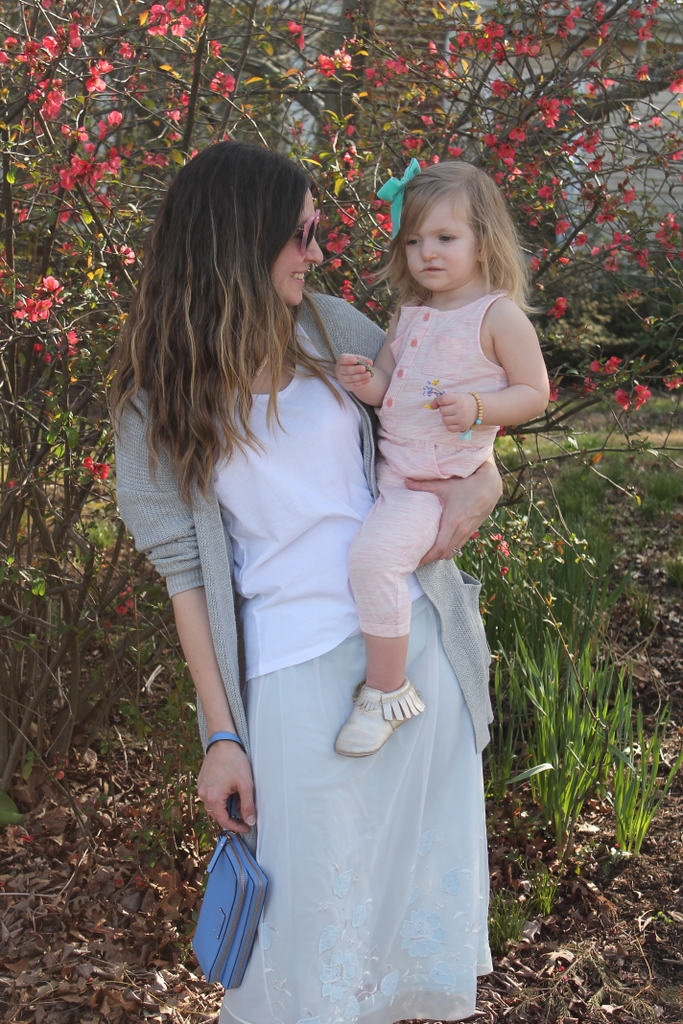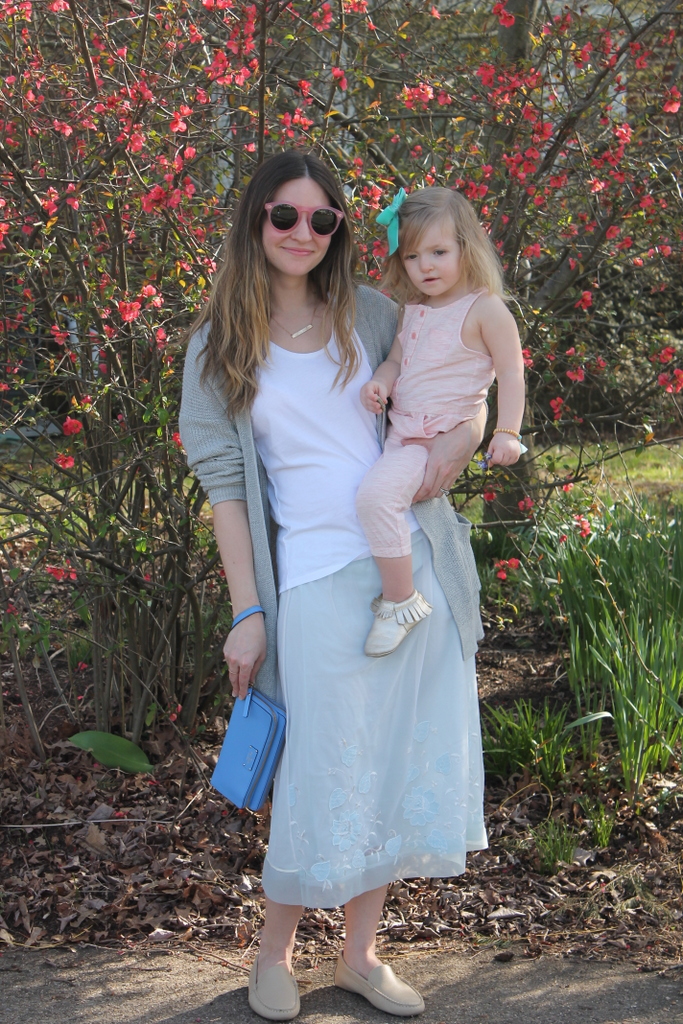 It's tough to get Amelia to pose for (or even get in) pictures anymore but she really didn't have a choice here as we were taking them on the side of the street and she kept running away from us. So, I had to hold her and though she still wouldn't pose for any of the pictures, they turned out pretty cute! Her romper is from Old Navy and it's adorable! It's perfect for days when there's a little breeze but still warm enough for short sleeves.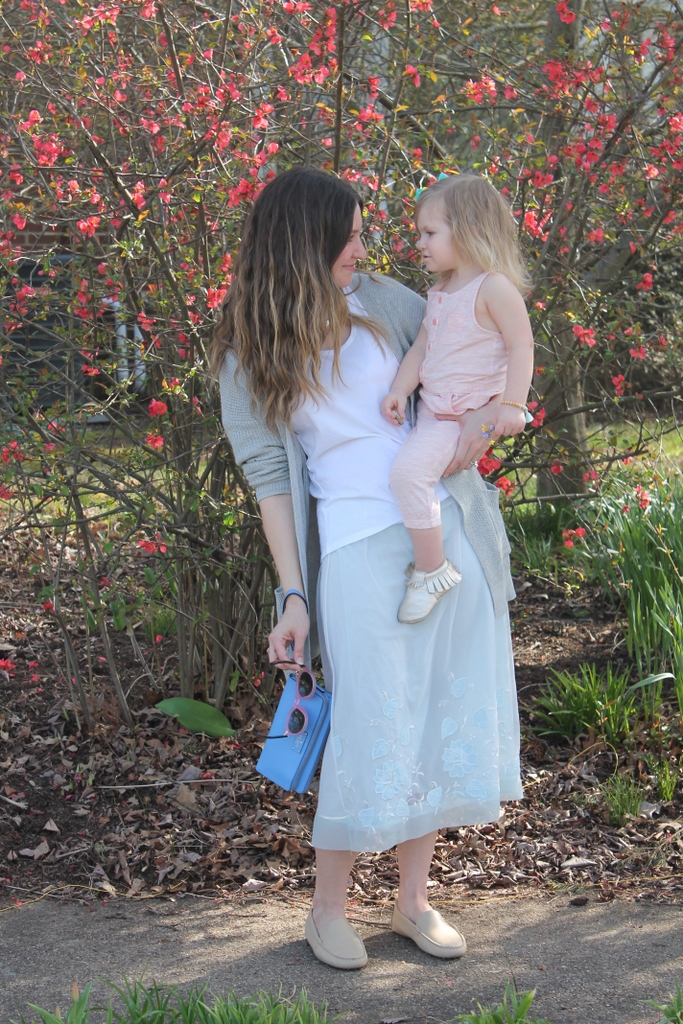 Also, I just have to tell you that these Freshly Picked moccasins are still my favorite shoes for her (check out their sale here). I know they're a little expensive for baby and kids shoes but these are pretty much the only shoes Amelia has worn for most of her life so in my mind it evened out as I wasn't buying her multiple pairs of shoes (disclaimer: she has obviously worn other shoes but many of them were gifts and any others that I may have purchased were extremely inexpensive- cue the $3 flip flip from Old Navy!). They stay on her feet, they're the only shoes she didn't kick off all the time when she was a baby, and they last for a long time. They're worth every penny to me BUT I do like to get them on sale 😉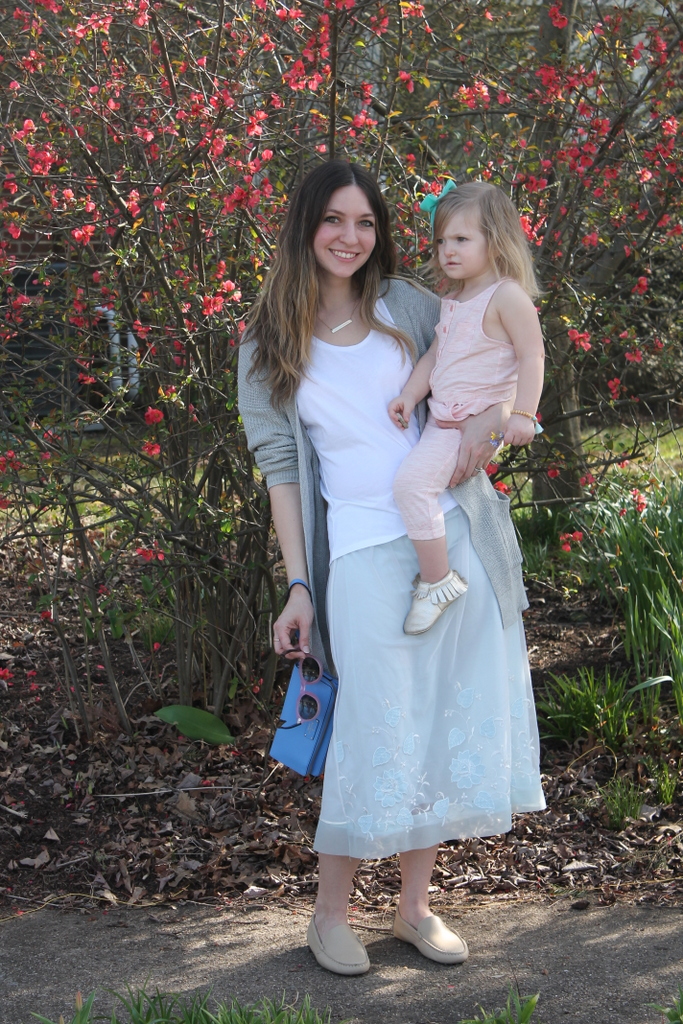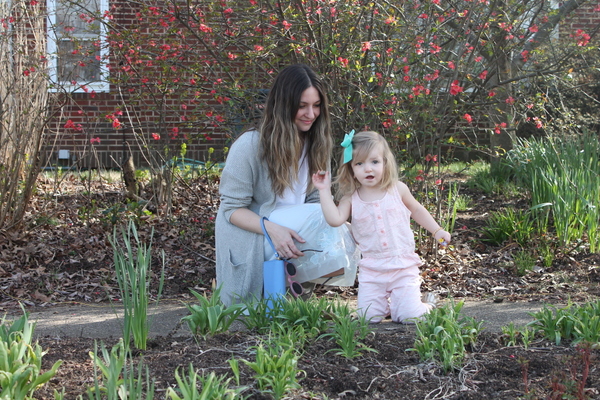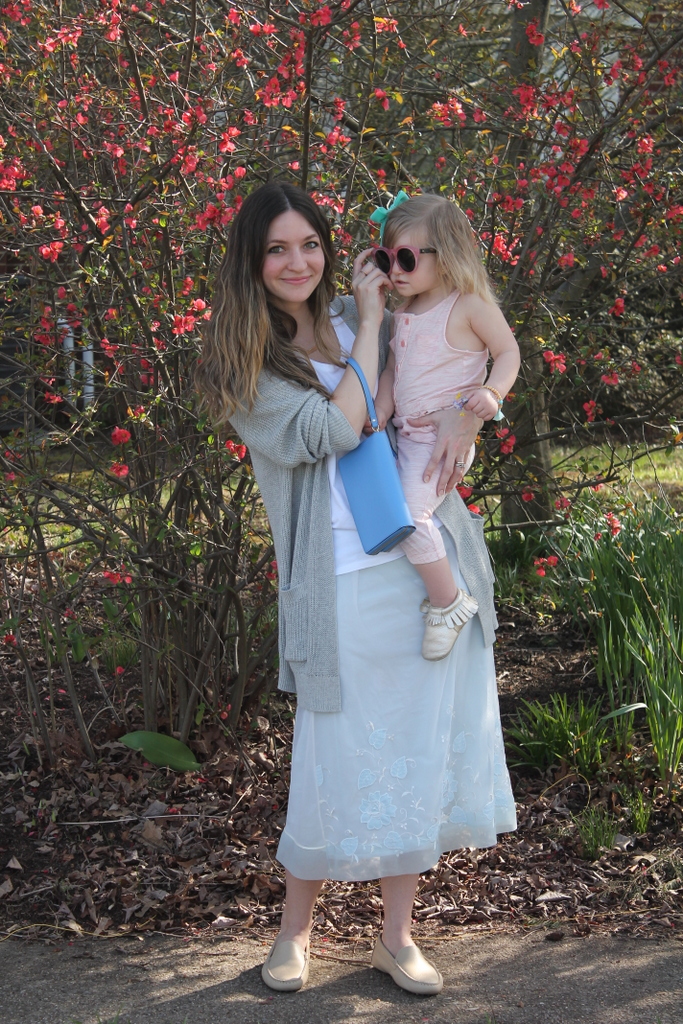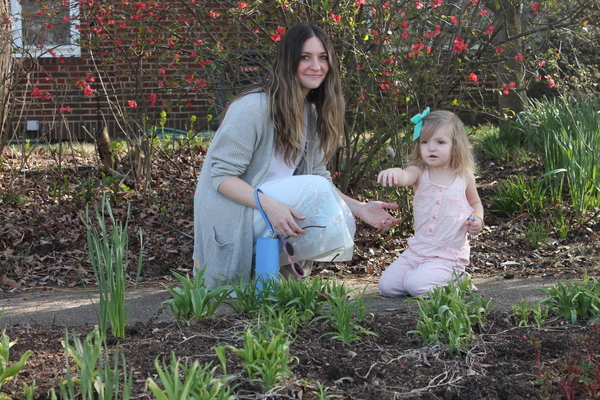 on Britt: skirt: vintage, tee: Everlane, sweater: Nordstrom, shoes: M.Gemi (the. most. comfortable. shoes. LOVE this mule version), sunglasses: Illesteva
on Amelia: romper: Old Navy, shoes: Freshly Picked, bow: LaBelle Baby c/o, bracelet: The Girl Frankie c/o
Hope you all have a great day! We're heading to speech and then to visit my sister and hopefully when we get home miss Amelia will take a nap so I can tackle some things on my to do list… well, a girl can dream!
❤Britt