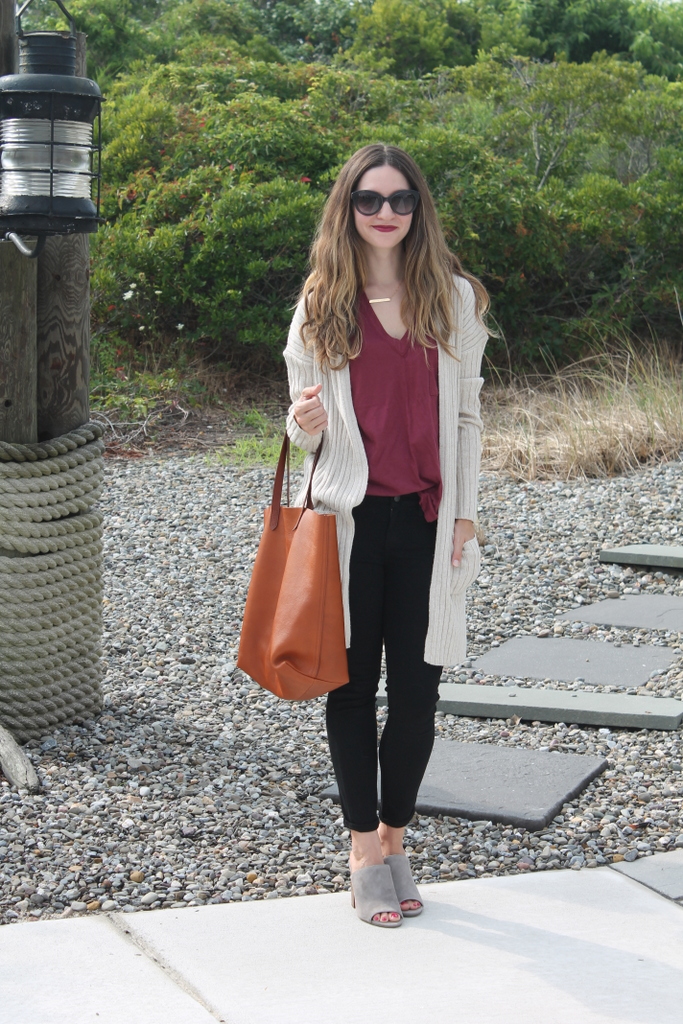 Last Thursday we got everything we ordered from the Nordstrom Anniversary Sale early access and I was able to try everything on and style some of the pieces over the weekend. I got a lot of pieces that I knew I could wear now and later (into the fall and even winter). This is the only look we've photographed so far but I've also been sharing what I've bought on Instagram so follow along there, too (I also have a fun giveaway going on on Instagram right now!)!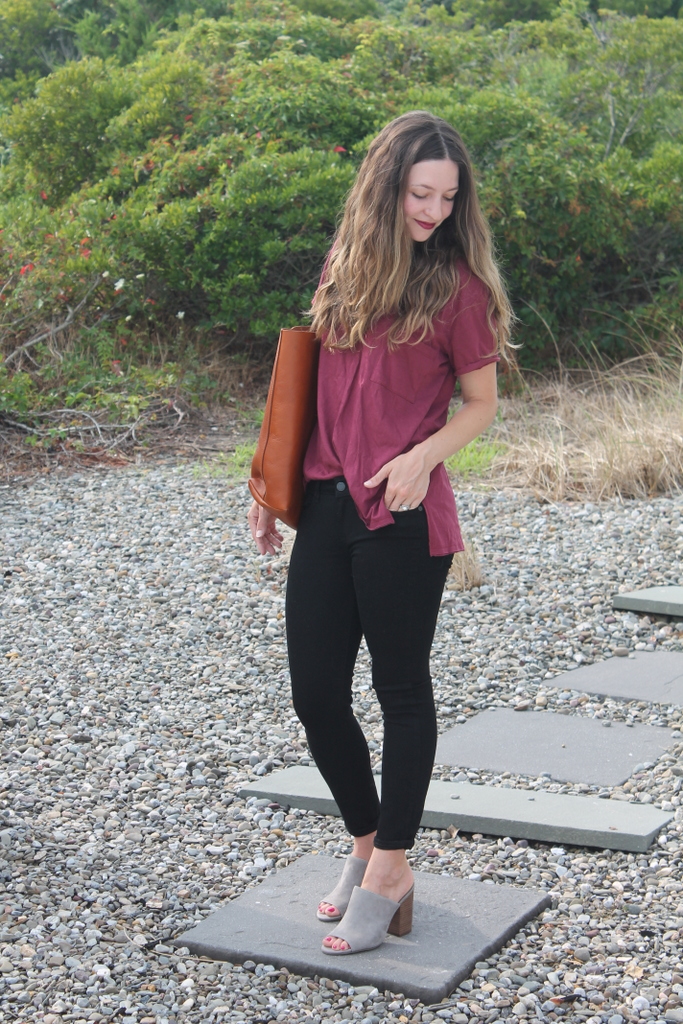 This tee is already sold out BUT I also got this tee (it comes in a similar color AND 17 other colors) and I love it, too! It does fit a little oversized but I ordered my regular size (wearing an XS) because I prefer the fit. But size down if you want a closer fit!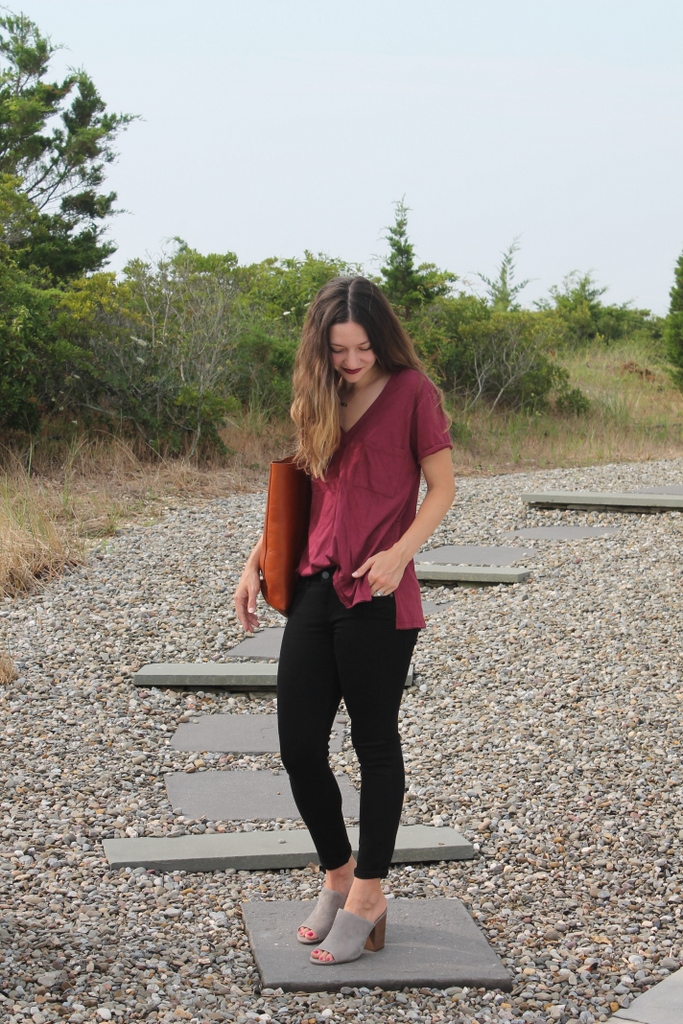 This cardigan was the only cardigan I ordered this year and I was debating even ordering it in the first place (because… closet space… and really, did I need another cardigan?) but I'm really glad I did. I wear cardigans all the time in the fall and winter (and spring, really) and I needed a new cream colored one. I still need one in navy and black but… anyway- I can't believe it but I just checked and this one is sold out BUT there's still this one (under $50 and comes in a really pretty burgundy- this silhouette was my first pick) and this one (I really love the green but if you don't have a gray cardigan, I suggest going with the gray) and I love them both! Oh, and this one is under $50, too, and comes in 7 colors (2 of which are black and navy… hmmm…)!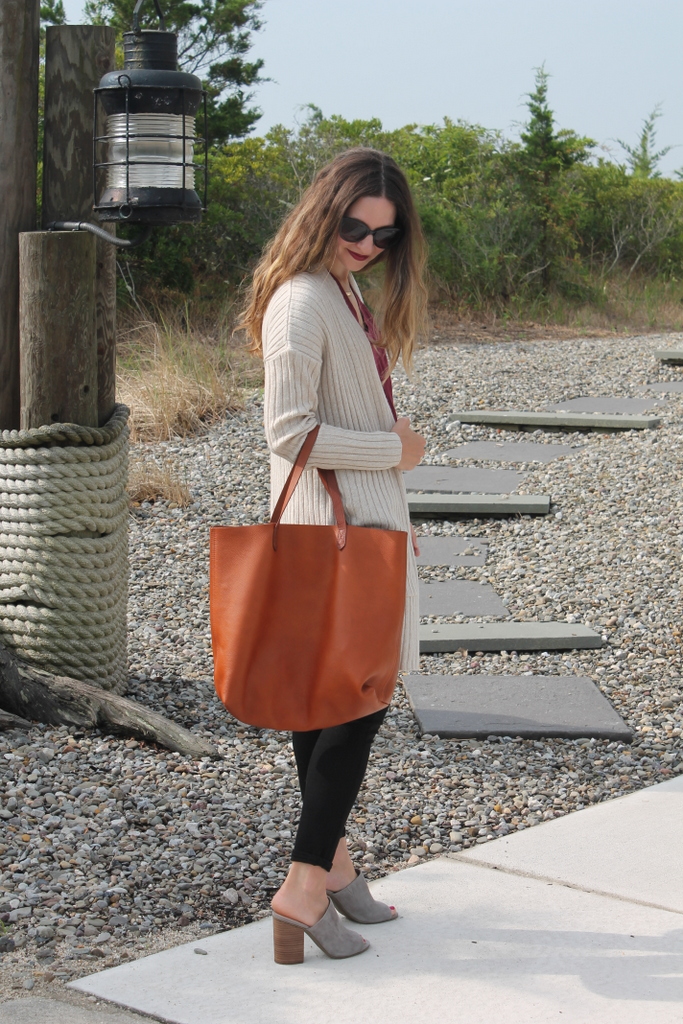 I already had this tote before the sale BUT this one is the exact same tote with a black stripe in the center (which I actually love!) and it IS on sale! This one is my favorite for year-round use but it comes in 3 other colors that are really pretty, too! I especially love the dark cabernet color for fall.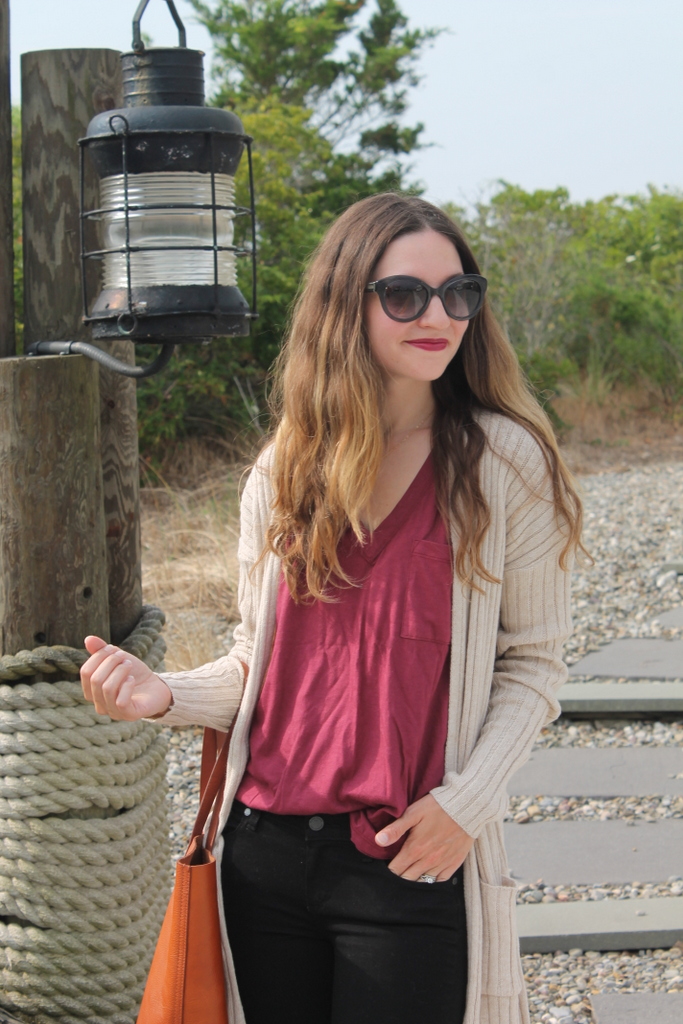 Finally, these shoes! I'm so, so glad I ordered them and I really thought I'd end up sending them back, mostly because I don't wear shoes like this often but I LOVE them! They're pretty comfortable and while the heel height is higher than what I'd normally choose, I love how they make my legs longer and I like how they work with jeans and dresses alike!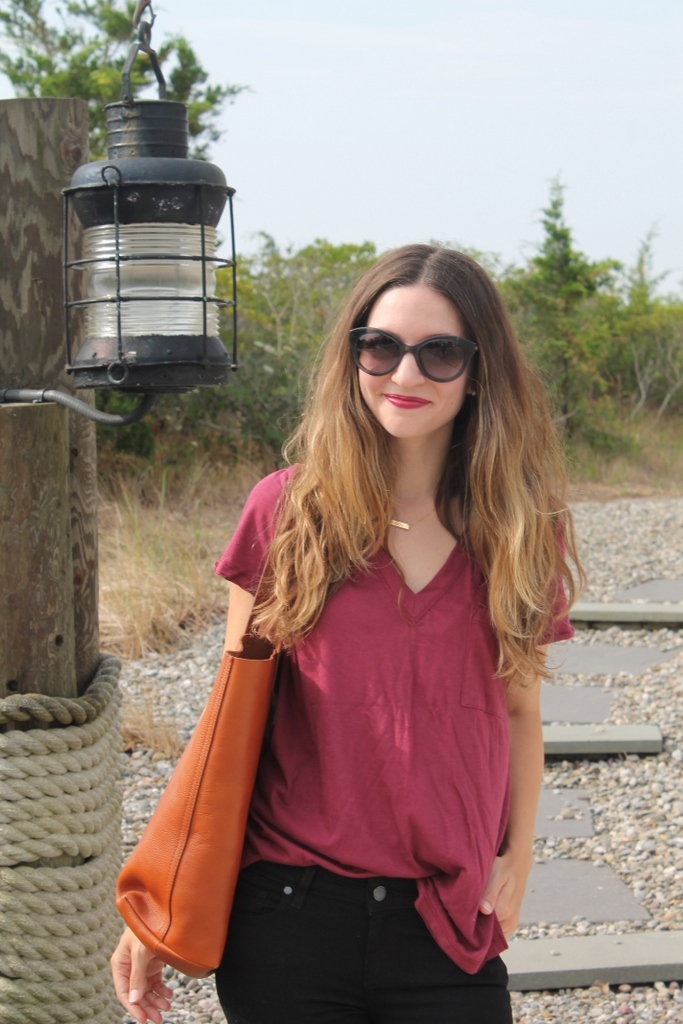 If you haven't already, check out my other NSale posts here and here!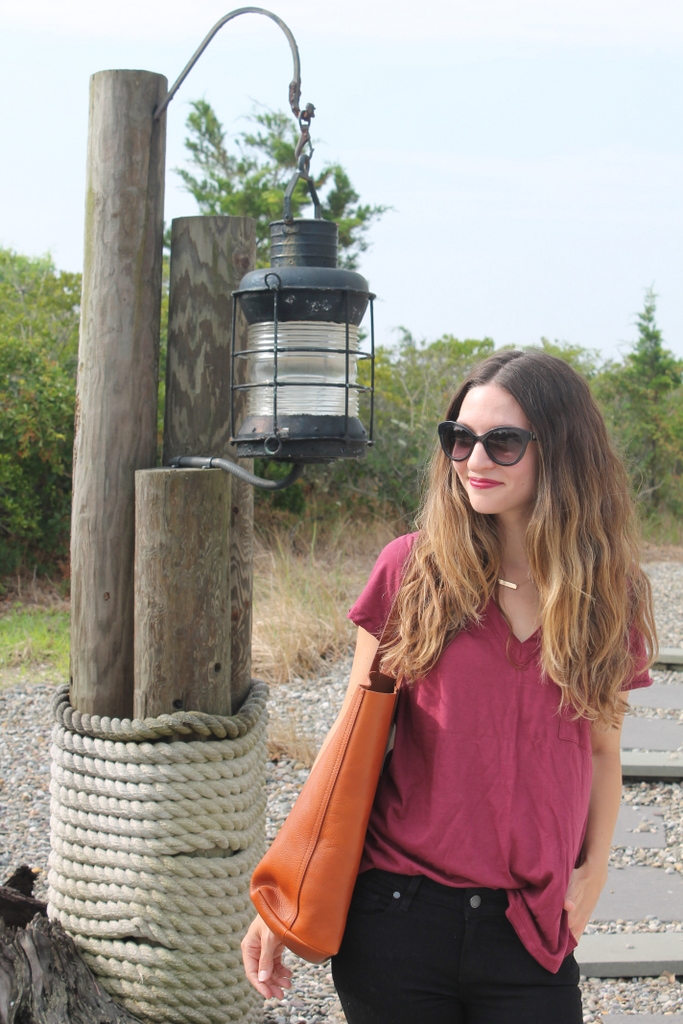 tee: sold out but similar here, tote: not part of the sale but THIS one (same tote but with a black stripe) is!, shoes: Nordstrom
Hope you all had a great weekend and a productive Monday! My birthday was yesterday and we had the best day! We spent the weekend at the shore and came home Sunday and just relaxed. Yesterday Joe took off and we walked into town, got iced coffee, took Amelia to the park (she met a friend and it was THE cutest thing ever!), and walked home to put Amelia for her nap. Then we went to dinner at this really good restaurant (we had pineapple stuffed with pulled pork and topped with avocado as an appetizer and it was delicious!) and came home and snuggled the babies. It was perfect!