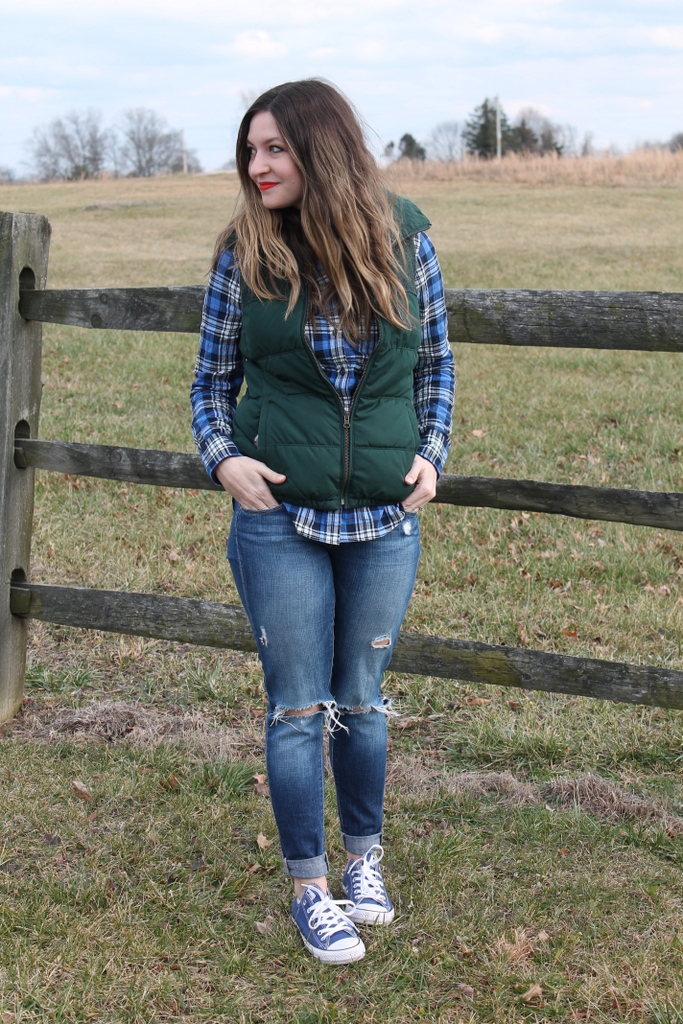 If you're like me (and let's be honest, like the rest of the world), you're over winter and ready for spring, even if the weather is not. So while you may not want to be buying any more winter clothes, now is a really great time to snag sale items that you can still wear now, because the forecast here includes snow in the next week, but also save for next fall! Also, there's a lot of really great transitional pieces that you can wear through spring by pairing them with lighter weight pieces. For example, instead of adding a puffer vest, try adding a cotton anaorak!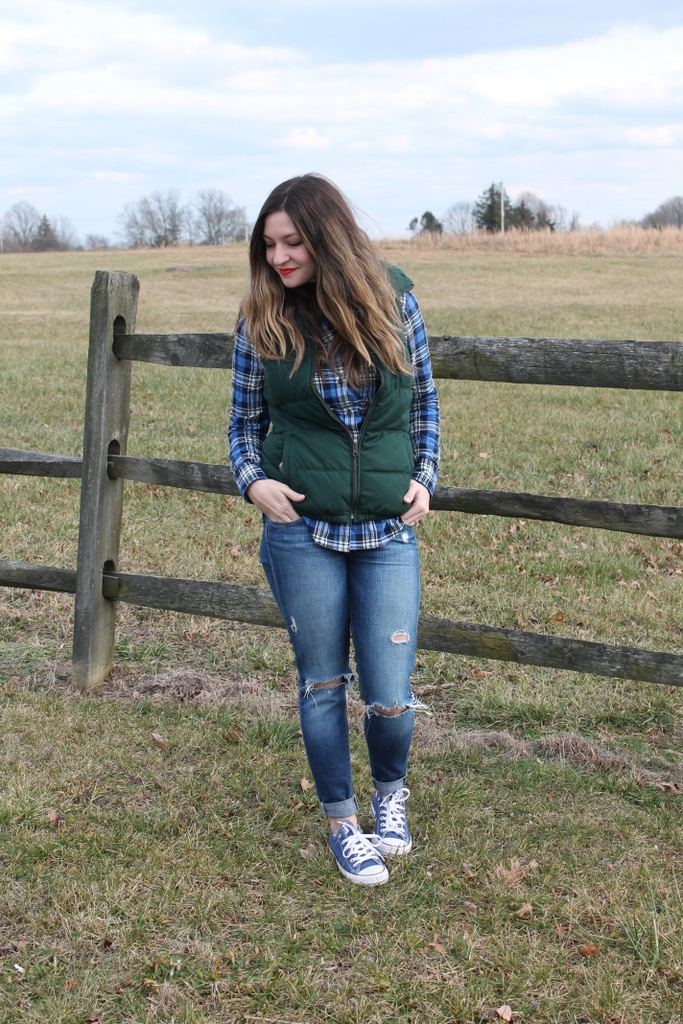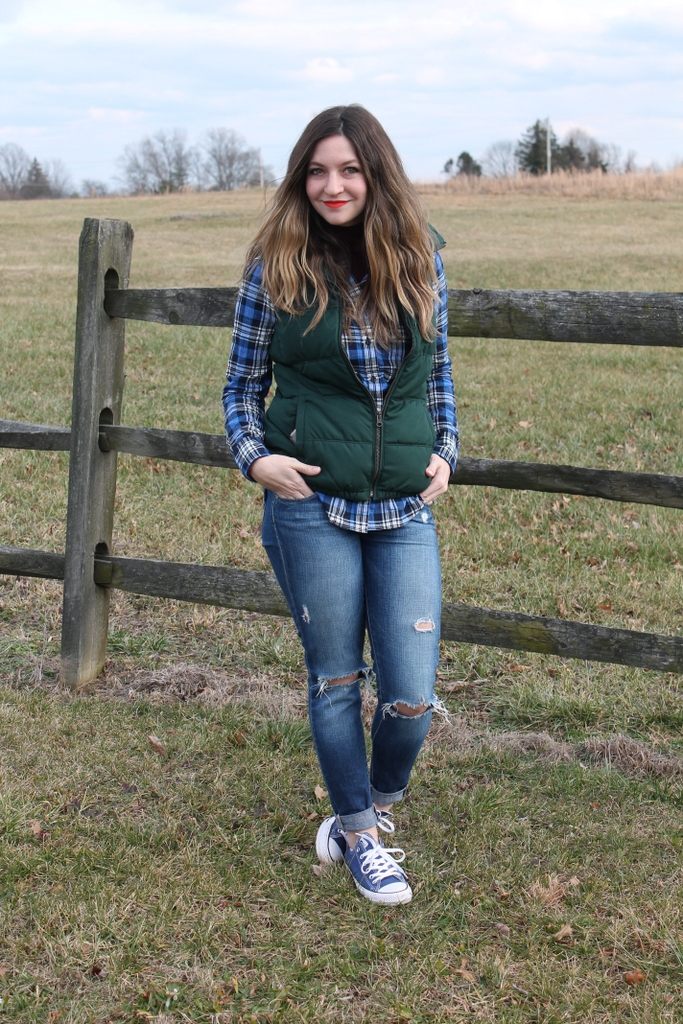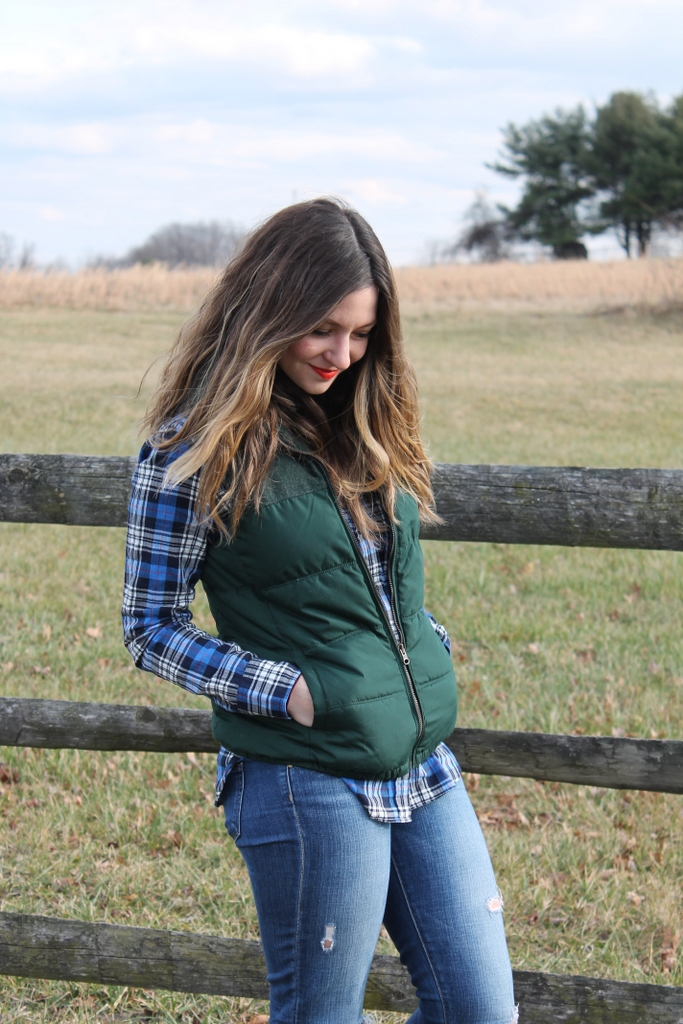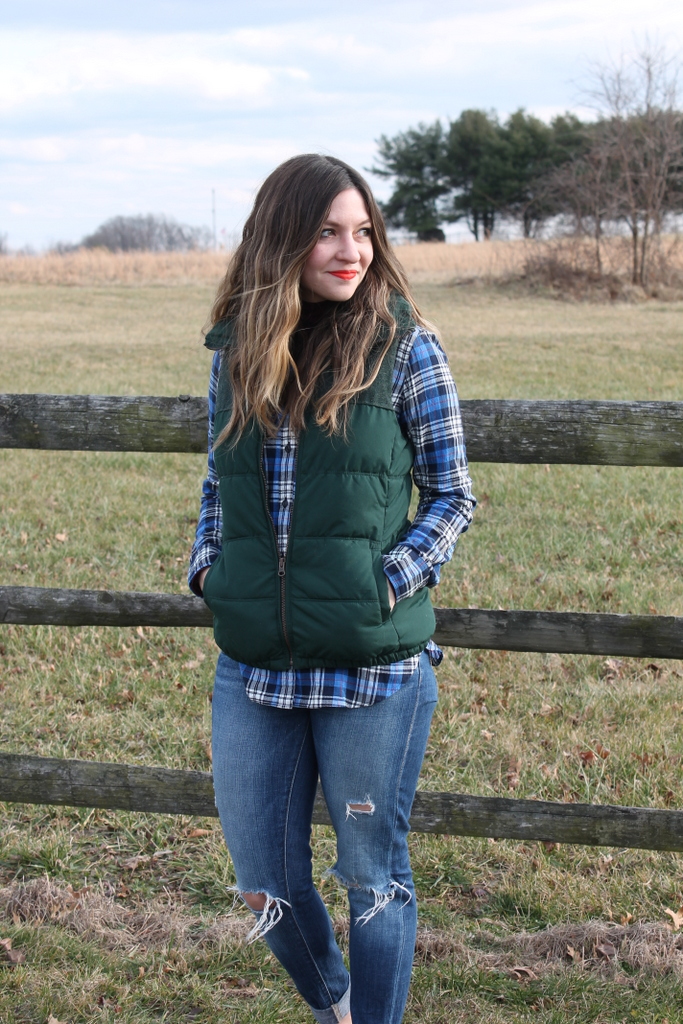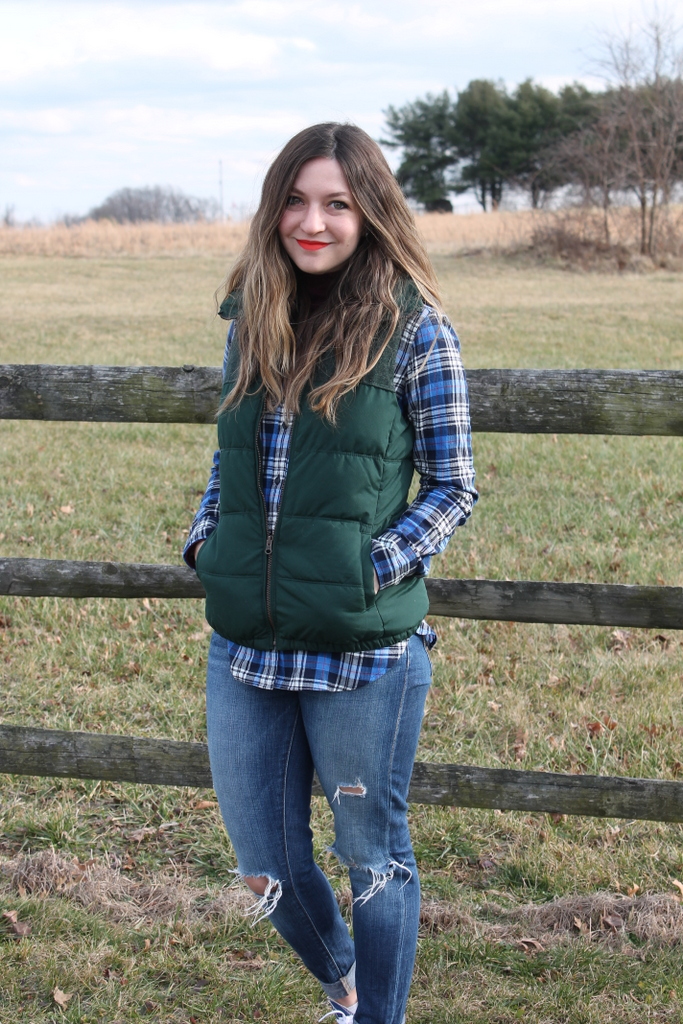 vest: Old Navy, shirt: J.Crew, jeans: Paige Denim (these are on sale!), turtleneck: J.Crew (I also really love Everlane for their basics and layering pieces!), sneakers: Converse
I can't believe it's already Thursday! I hope you're having a great week! It's been a little crazy over here but we're finally starting to wind down. I feel like we haven't stopped running since we had Joseph, maybe even Thanksgiving- the holidays were right after his birth, then Amelia's 2nd birthday, then my youngest sister had knee surgery, then Joseph's Christening, and my sister's baby shower was just this past Sunday… and I've been at CHOP 4 times in the past 2 weeks! Needless to say I'm really looking forward to this weekend!
Below I listed some of my favorite sale pieces to wear right now and into spring!
❤Britt