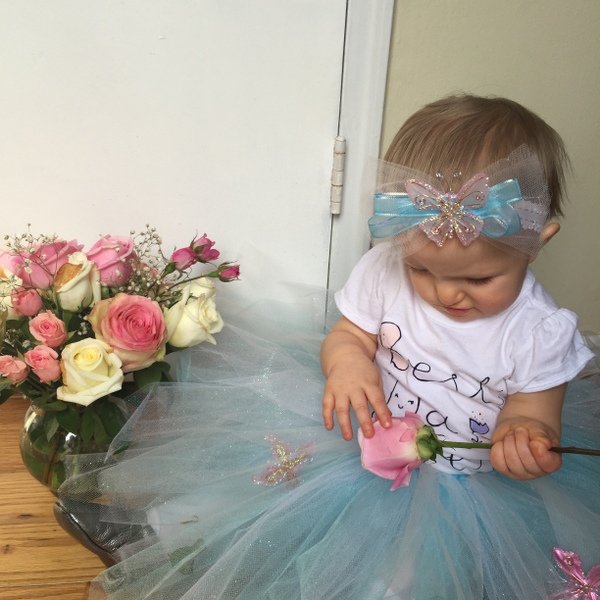 For Amelia's first birthday party, I was extremely excited to partner with one of my favorite online stores to create the perfect invitation. Minted always has what I'm looking for, from beautiful stationary to unique artwork to the sweetest and most detail oriented invitations. I wanted to go with a Cinderella theme without being too "theme-y" so I chose to just use the traditional colors associated with Cinderella and drew inspiration from the new Cinderella movie, especially the wedding scene (I love how the roses in various shades of pink and cream accent the mainstays of gold and blue!). I thought this invitation was perfectly enchanting and I really loved the simplicity of the design.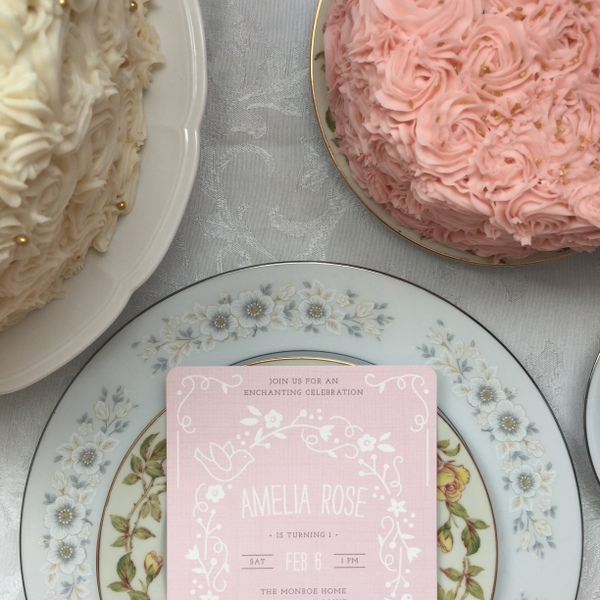 I used borrowed china from my Mom mixed with some vintage tea cups that I had and some pretty china that I picked up from Goodwill to create an eclectic, vintage tea party look.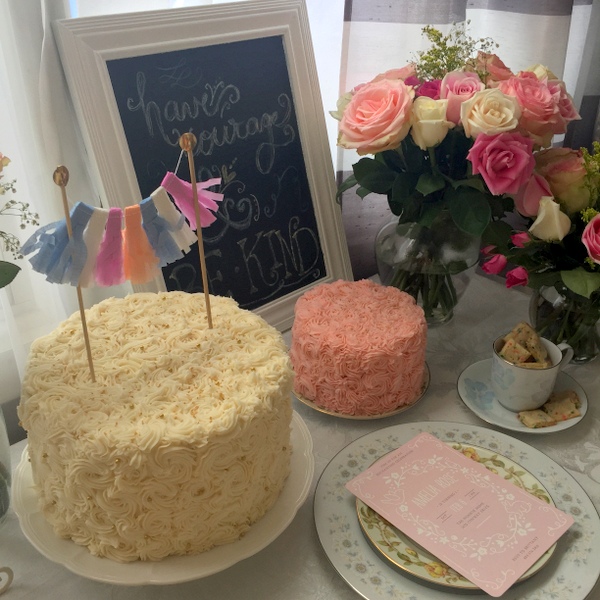 My friend and I made both cakes (she did most of the icing) using one of my Grandmom's recipes. I loved how they turned out! She also helped me arrange all the flowers (we bought individual bouquets from a local produce store)! The cake topper is from Nordstrom.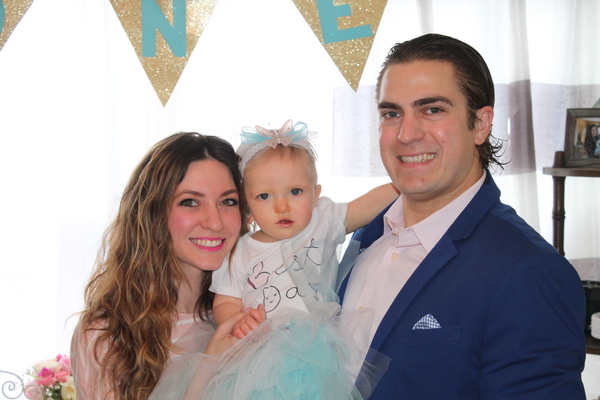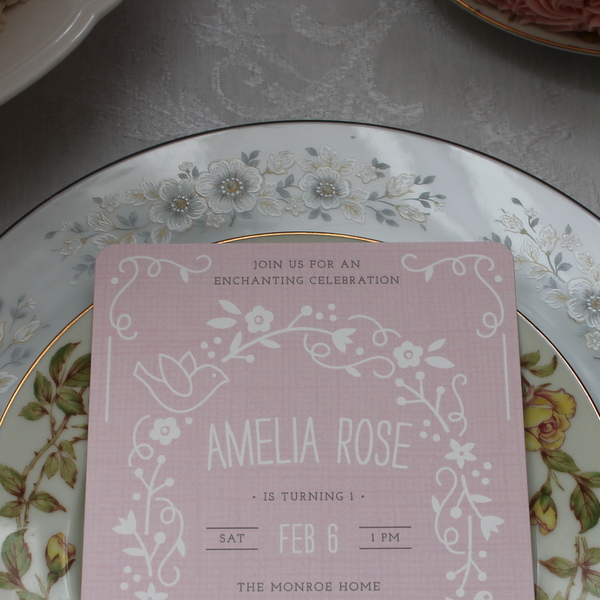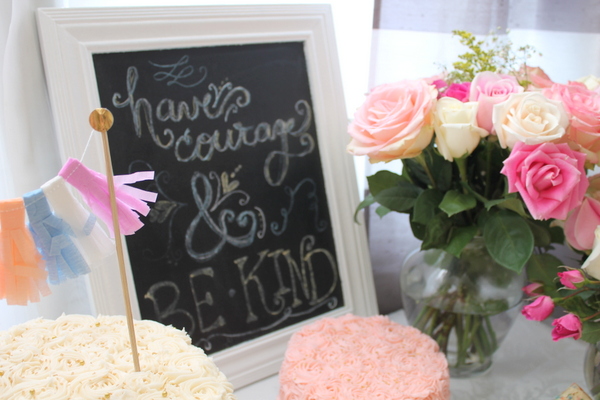 "Have courage & be kind."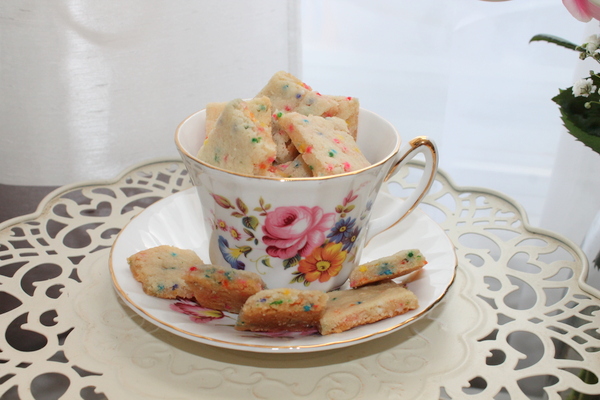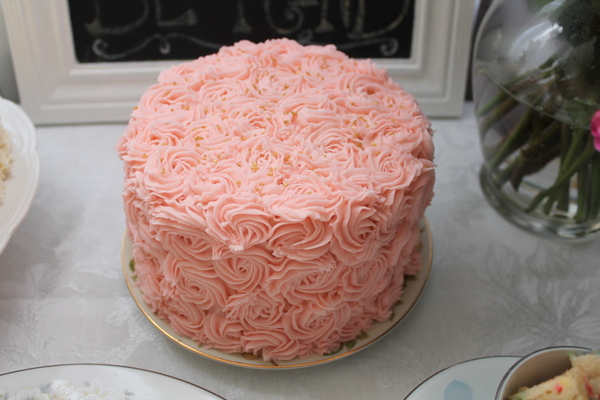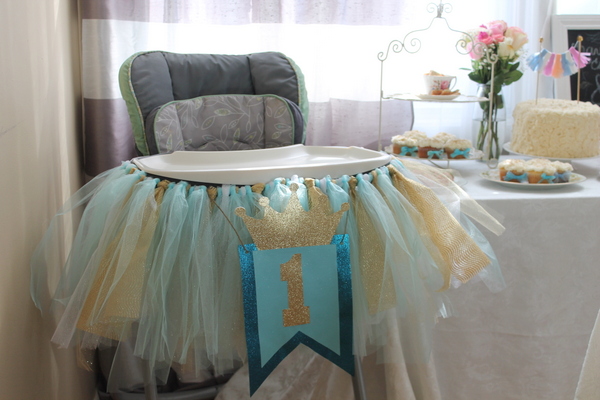 We were so lucky to have so much help with this party! My husband's parents came over to help us set up, my mom hot glued bows to all of the cupcakes, Joe's cousin made the tutu for Amelia's high chair and she and I made this "1" banner and the "ONE" banner hanging over the dessert table, and my sister-in-law made Amelia's tutu and her headband! Also, between my sister, sister-in-law, and parents, I didn't have to make one appetizer!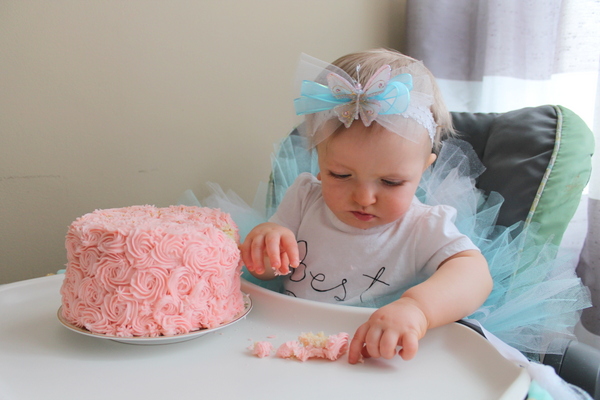 She liked the eating the cake part but wasn't into smashing it, which was fine by me!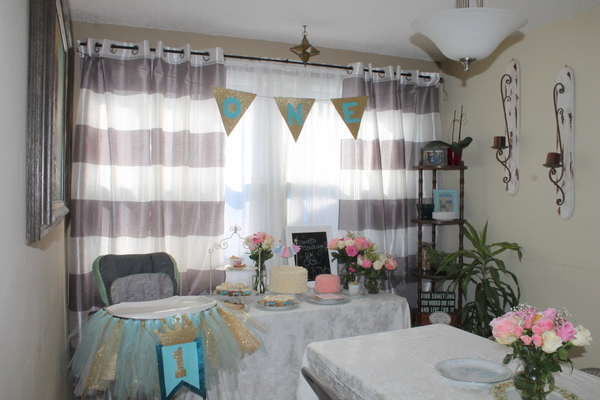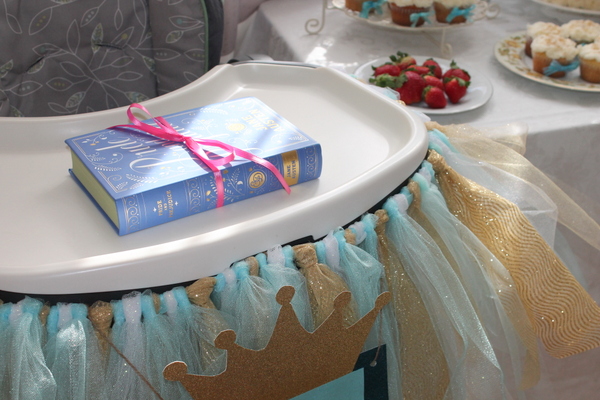 We gave Amelia her first copy of Pride and Prejudice for her birthday (because she really doesn't "need" anything and what's better than building her a real library? And because it's my favorite book, I wanted it to be the first that I shared with her.)!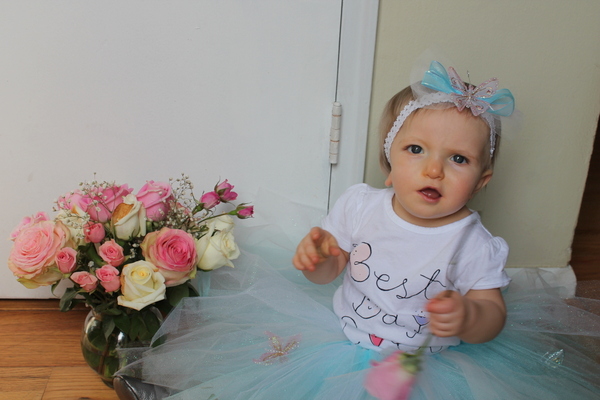 Since I don't have a need for any more invitations in the near future, I've been looking at personalized stationary. I've been wanting some for a long time and Minted has a beautiful selection!
❤Britt