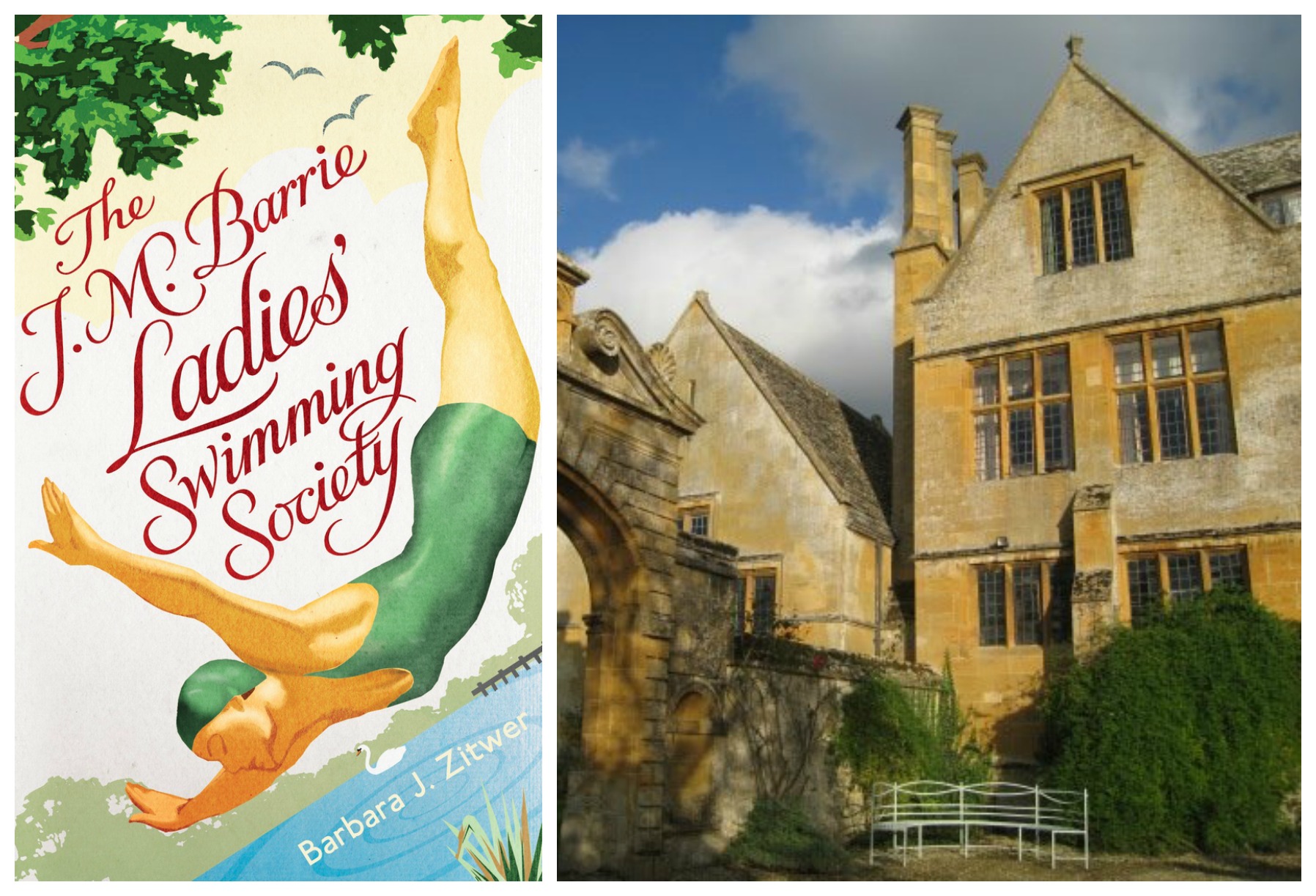 The J.M. Barrie Ladies' Swimming Society; Stanway House
Photos taken from Pinterest
The J.M. Barrie Ladies' Swimming Society by Barbara J. Zitwer
The J.M. Barrie Ladies' Swimming Society is really an uplifting tale about love, loss, and essentially, the importance of friendship. When Joey, a somewhat workaholic New York architect, gets the surprise chance to head the restoration of Stanway House, the cottage that inspired J.M. Barrie to write Peter Pan, she eagerly accepts and readies herself for her temporary move to England. She begins her trip by visiting and staying with her best friend from childhood, though they've since been a bit estranged, and finds that things are not necessarily just the way they were when they were younger, nor is Sarah what she expects. She discovers that rekindling their friendship is going to be much harder than they both anticipated and wonder if it is worth the time.
Once she arrives at the cottage, she falls instantly in love with it and meets the handsome but jaded and widowed groundskeeper and his teenage, daughter to whom she takes an immediate liking and is surprised by her feelings for both. Meanwhile, she happens upon a group of women, the J.M. Barrie Ladies' Swimming Society, who have been friends for years and swim in the lake near Stanway House daily, no matter the weather. From them, she learns about herself, life, love, and ultimately, the value and meaning of true friendship.
This book made me think about my own friendships and re-evaluate how much I value each and every one of them. I have had the same group of girlfriends since Freshman year of college (some of us since high school), and though we're all on different paths in our lives, I know this will be us when we're older! We've all had our share of ups and downs and we've all been there through all of them. We all need someone we can depend on… I'm lucky to have many!
Though I'll admit that the plot line was a bit predictable, it was a really good read, especially if you're enamored with all things English like me 🙂 I liked this book because, while I do like fiction and a good love story, I also like when the author has done his or her research and historical elements/facts are included and woven throughout the story. Just because I like to be swept up in a good fictional novel doesn't mean I don't like to learn a thing or two while I'm reading as well!
Have a great Friday, guys, and thanks for reading!
Let me know if you have any suggestions for next month's book club! Right now, I'm reading a novel by Sadie Jones (review coming soon) and The Mortal Instruments series (love it!) and am open to any other suggestions (I will not be doing either of those books for May's book club post)!
❤Britt
Shop this book & more: