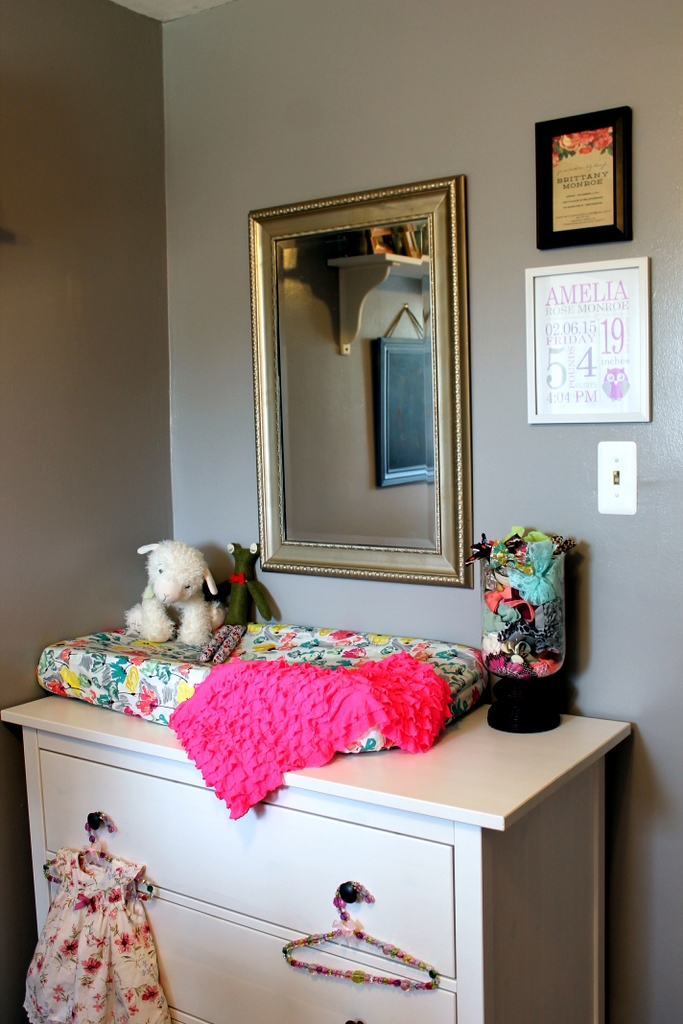 I had originally planned to do a nursery reveal before Amelia was born and then pushed it back a few months both because she was in the NICU for so long and because I kept changing my mind on a few things. Now that she's 6 months, it doesn't feel right to call it a nursery reveal anymore. I'm still making up my mind on a few pieces (not sure if I'm going to leave the chalkboard blue) and there's still more that I want to add, but I really like the way that it is coming together. I always knew that I didn't want a traditional nursery and also that I wanted it to be very eclectic, it was just figuring out exactly what I wanted that was the tricky part. Aside from pink, I wasn't sure what other colors I wanted to have (Joe only wanted pink, white, and gray), but as it turns out I wanted lots of colors… which is not surprising since the rest of my house is pretty colorful and eclectic.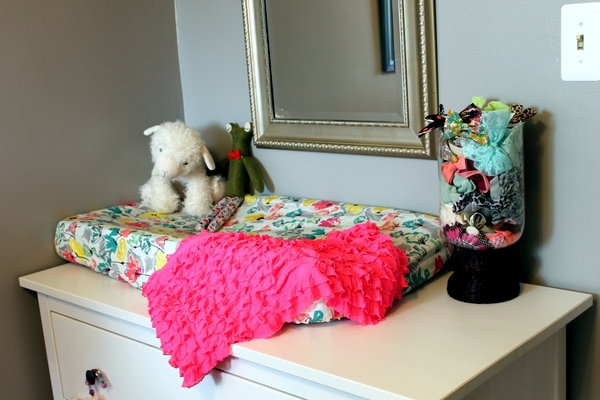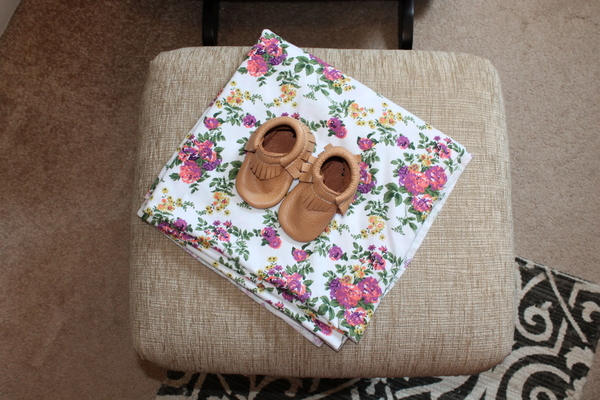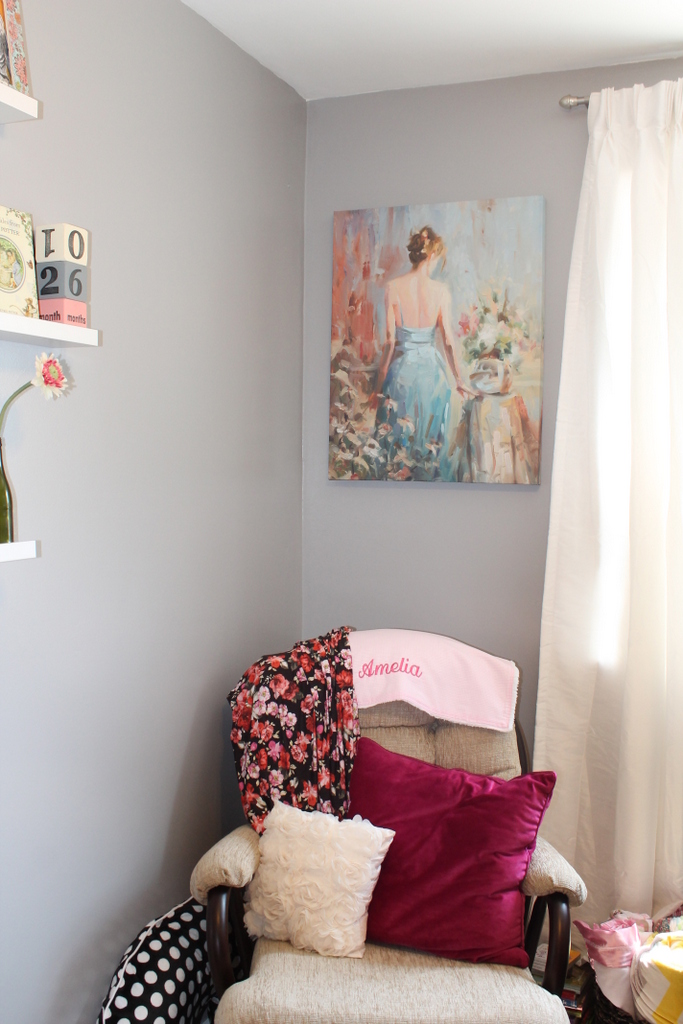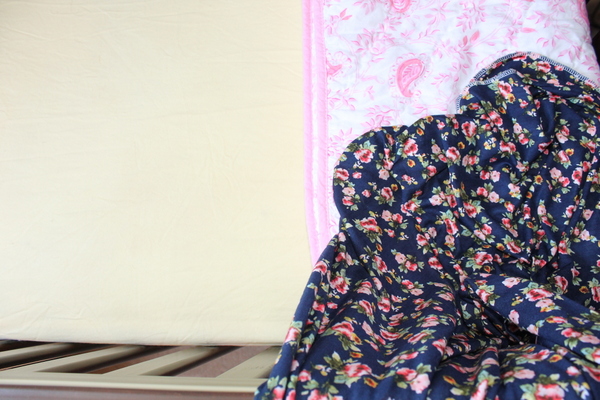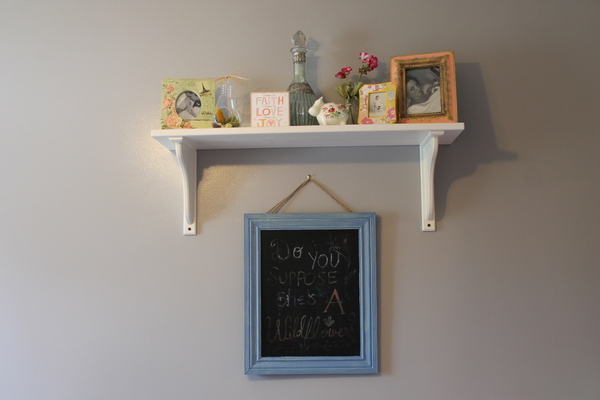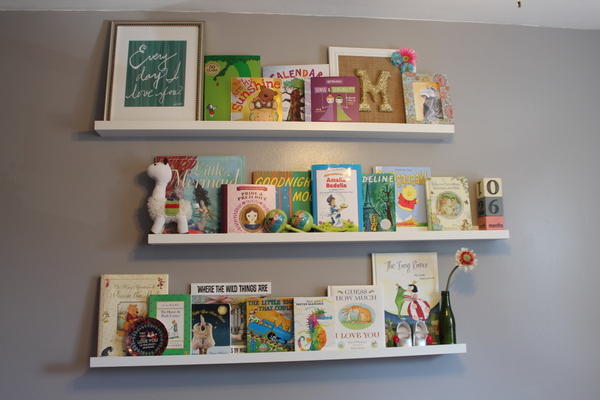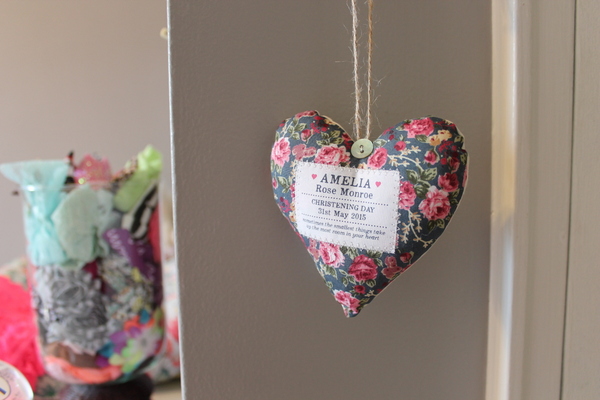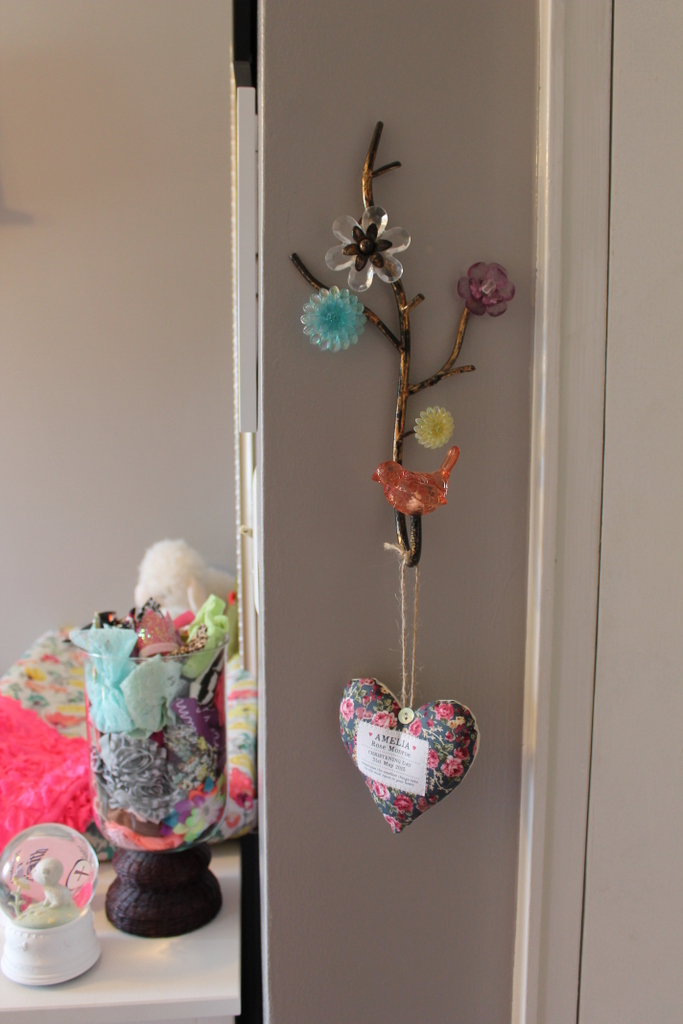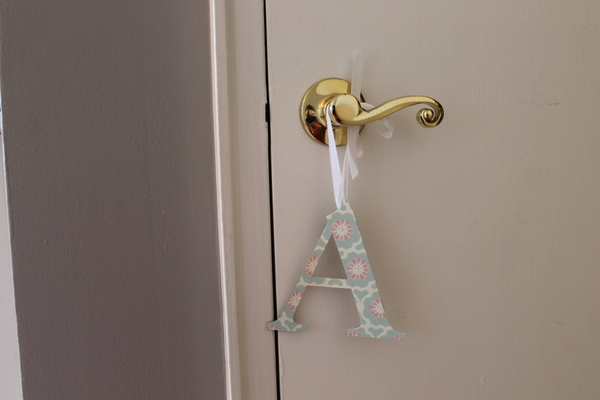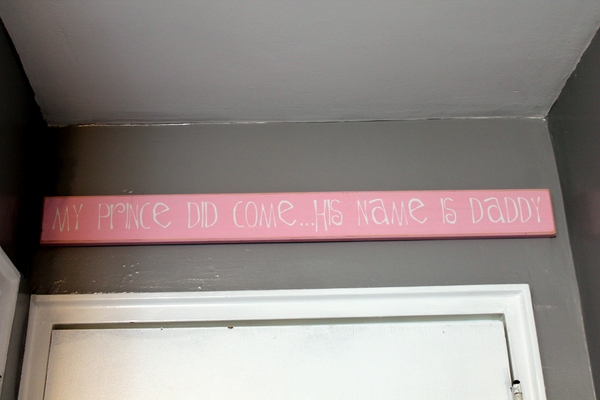 changing pad cover- c/o KB Cute Designs, ruffle blanket- Lou Lou & Company, purple & yellow floral swaddle- KB Cute Designs, moccasins- Freshly Picked, rug- Home Goods, pillows- Pier One Imports, black floral swaddle- c/o KB Cute Designs, pink quilt- Pottery Barn Kids, navy floral swaddle- c/o KB Cute Designs, mobile- Target, "A"- Pottery Barn Kids
bows- Baby Bling Bows, Lou Lou & Company, El & El Shop, Turbans for Tots, Presh Toast, Free Babes, Jennifer Ann Style
For some reason (I think I was living under a rock), I wasn't super familiar with Etsy or any of the small companies that I've come to love in the past few months before Amelia was born. Now I'm obsessed! There's such a difference in knowing that your item was made with love, and by a person, than knowing it came from some factory somewhere. Most of the headbands Amelia wears now are handmade and even my favorite blankets she has are from small companies and are made by hand.
Have a great day, guys! Thanks so much for reading!
❤Britt