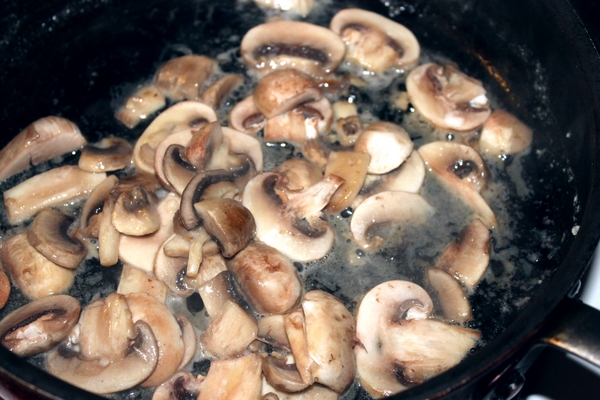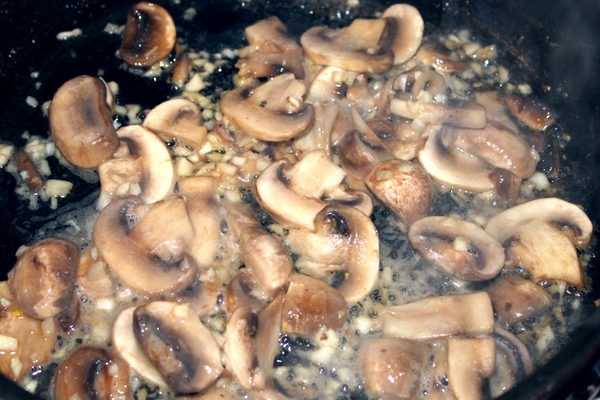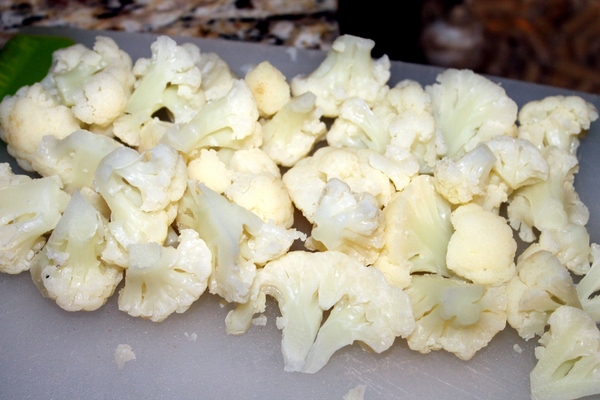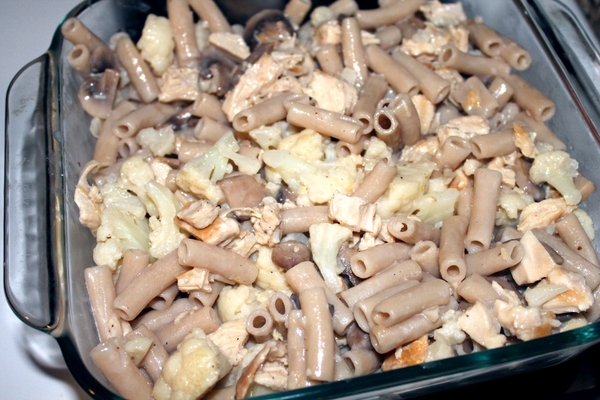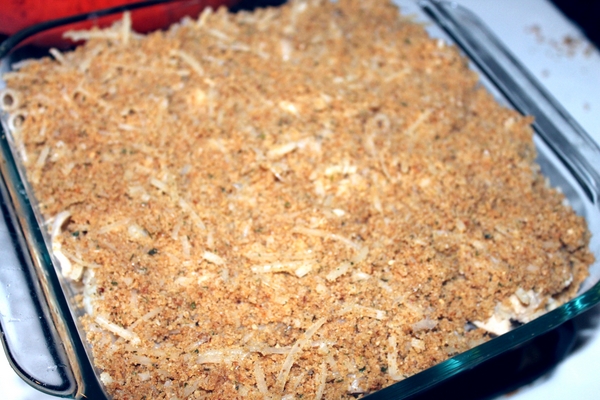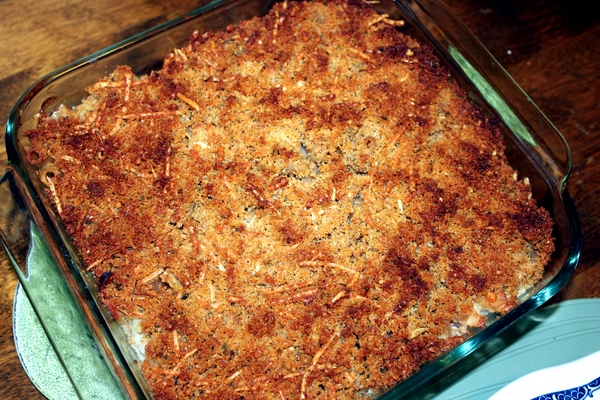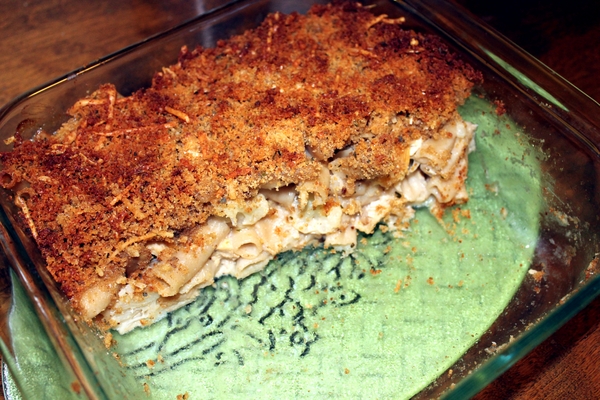 Recipe adapted from Rachael Ray
Ingredients:
Salt
Pepper
Nutmeg
1 small head cauliflower
8 ounces extra-wide egg noodles (I used brown rice penne because that's what I had on hand)
1 stick (8 tablespoons) butter
8 ounces assorted fresh mushrooms or white mushrooms, sliced
4 cloves garlic, finely chopped
3 tablespoons all-purpose flour (I somewhat halved this recipe so I used about 2 tablespoons)
2 cups chicken stock (again, I only used 1)
1 cup heavy cream (I used half milk, half 1/2 & 1/2)
3 to 4 cups shredded poached chicken breasts (I used leftover grilled chicken, which is why I was searching for a recipe like this in the first place- see here for Rachael Ray's poached chicken recipe)
1 cup panko (I used Italian bread crumbs because I didn't have panko- it was delicious anyway!)
1 cup grated Parmigiano-Reggiano
1/4 cup chopped fresh flat-leaf parsley
optional (I didn't use any of these ingredients but they are on Rachael Ray's list so I included them here):
1 large or 2 medium shallots, finely chopped
1/2 cup dry sherry (or dry white wine)
Directions:
Preheat the oven to 400 degrees.
Bring 1 1/2 cups salted water to a boil and add cauliflower. Cover and steam until just tender, about 7 to 8 minutes. Strain and cut into florets.
In the meantime, bring another pot of salted water to a boil and cook the noodles until almost al dente, about 5 minutes (note: if you're not using egg noodles, pay attention to the cooking instructions on the package and cook until just short of al dente). Strain and set aside.
Heat 4 tablespoons butter in a large skillet over medium heat. Add the mushrooms and cook until tender and browned. Add the garlic (and shallots, if you opted to do so) and cook, stirring for 2 to 3 minutes. Add the flour, whisking for 1 minute. Mix in the chicken stock and bring to a boil, scraping the bottom and sides for any browned bits. Reduce the heat and allow to simmer for a few minutes, then stir in the cream. Season with salt, pepper, nutmeg, and then add the cauliflower, noodles, and chicken. Transfer to a casserole dish.
Melt the remaining 4 tablespoons of butter in a small bowl or pan and mix with the breadcrumbs. Add the cheese to the breadcrumbs mixture and stir to combine. Sprinkle the mixture over the casserole and bake for about 40 minutes or until hot and browned. Sprinkle with parsley (in my rush to serve this and eat it, I forgot this step) and serve!
This was an easy and delicious meal (though I'm sure it would have been even more delicious had I followed Rachael Ray's recipe a little more closely, as I noticed I didn't have the extra sauce I would have liked after baking the casserole, probably because I cut so many of the liquid measurements to better fit a meal for 2) that I was able to make using leftover chicken from the night before! I always feel like it's tough to use leftover food if Joe doesn't eat it for lunch the next day so I was delighted to have been able to adapt this recipe to make it what I needed! Joe is a huge chicken tetrazzini fan so if any of you have any other suggested recipes, I'd love to hear them!
Don't forget to enter the giveaway for this gorgeous Stella and Dot necklace! It ends on Monday!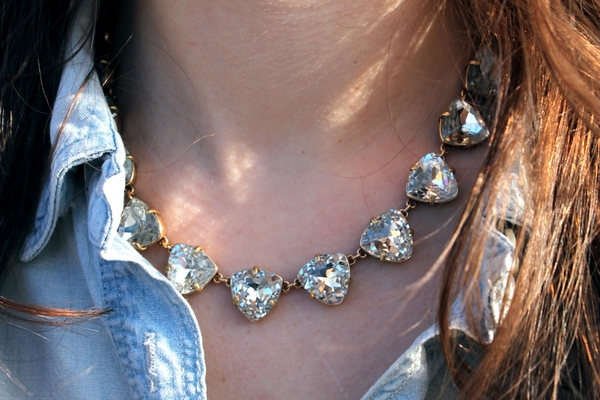 Enjoy!
❤Britt