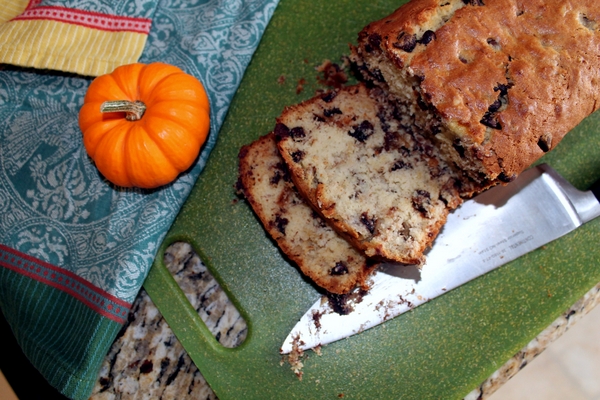 I don't know about you but we never can seem to eat bananas before they turn brown. As much as I love fruit, I am terrible at choosing it over sweets so it doesn't get eaten as quickly as anticipated (best laid intentions…). My sweet tooth has been terrible lately so naturally, when we had some brown bananas, I had to make chocolate chip banana nut bread. It was delicious! And made me feel a lot better about eating chocolate for breakfast!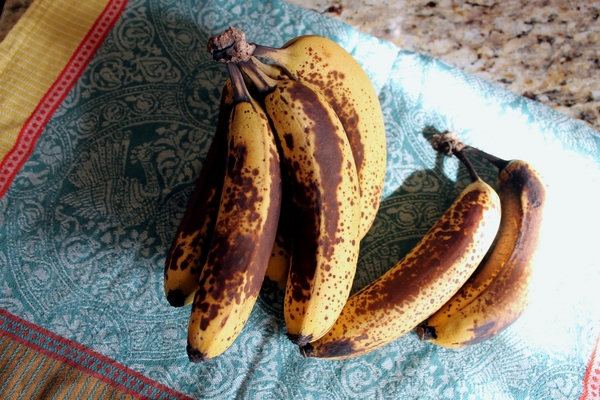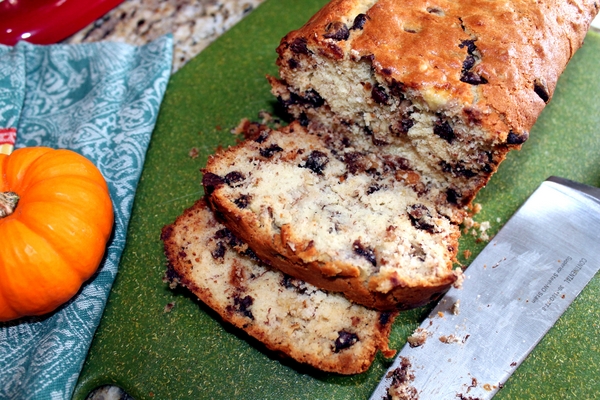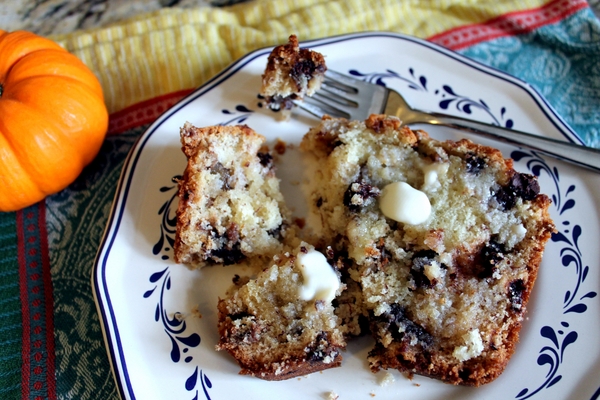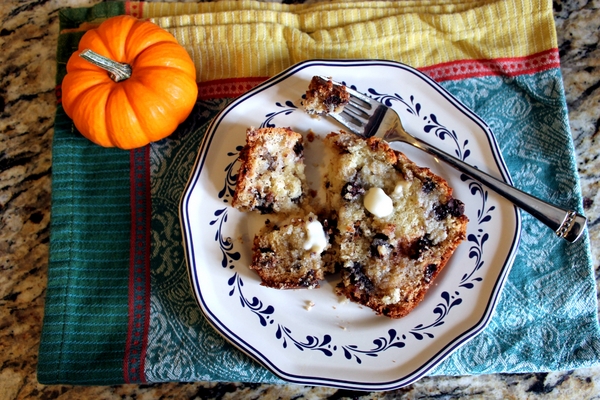 recipe adapted from Sweet & Delish
Ingredients:
1 cup mashed bananas (I used 2 1/2 bananas)
1 egg
2 cups flour
1 tsp baking powder
1/2 tsp baking soda
1/2 tsp salt
1 cup white sugar
1/2 cup butter (the original recipe calls for unsalted but I almost always use salted- except in icing)
4 tbsp milk
1 cup semi sweet chocolate chips
1/2 cup walnuts or pecans (I used both because I only had a little bit of each in the cabinet)
Directions:
Preheat oven to 350 degrees. Grease a 9×5 loaf pan and set aside. Combine flour, baking soda, baking powder, and salt. In a separate bowl, cream the butter and sugar. Lightly beat the egg and add to the creamed mixture and then stir in the bananas. Mix the dry ingredients until just combined and stir in the milk, chocolate chips, and nuts. Pour the batter into the pan and bake for 1 hour or until a toothpick inserted into the middle of the loaf comes out clean (I checked mine at 50 minutes).
I hope you all have a great weekend! I'm pretty excited to be featured on Organized Mess, in Chelsea's Philadelphia Bloggers Spotlight today! I met Chelsea last fall doing a fashion show for Chloe Johnston and recently reconnected during a blogger brunch for Zomato. She is really sweet and her blog is super cute! I hope you'll stop by to check out my interview and to read about all things fall! Enjoy!
❤Britt
P.S.
This is the last weekend for Nordstrom's Fall Clearance Sale. If you missed it, check out my post here!