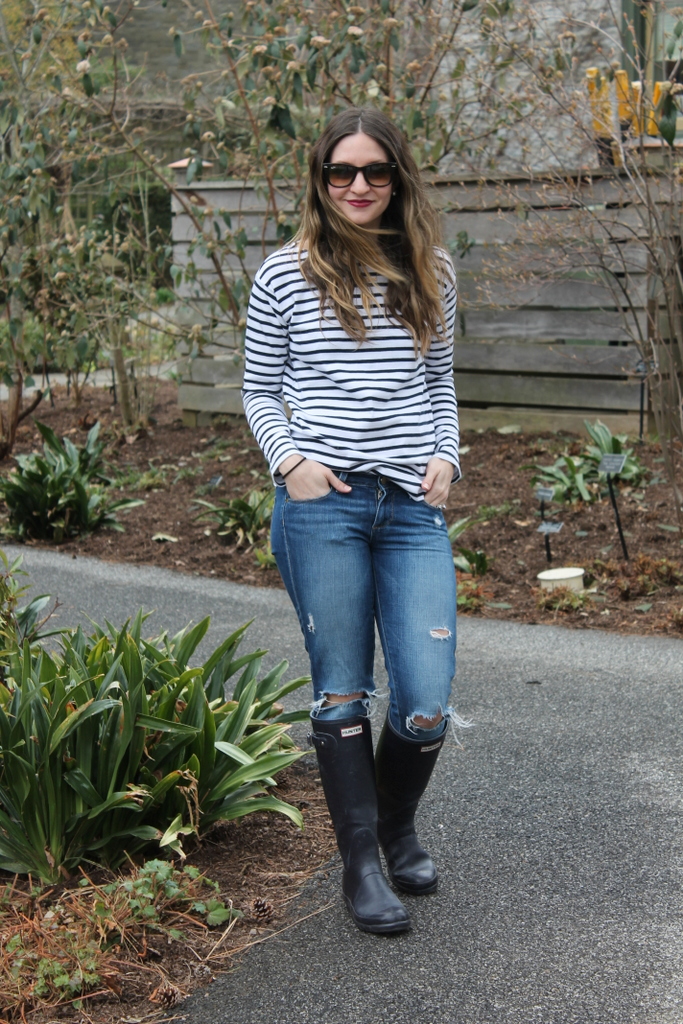 This tee is another of my favorites from Everlane. As much as I love dresses, jeans and a tee are more of my daily go to look (when I'm not in leggings). Between running around with the kids and trying to keep up with the house, wearing a tee shirt just makes more sense to me on a daily basis. I love how soft Everlane's tees are (I even got Joe this one and he loves it!), that they're machine washable, and many of them are under $20! The quality is pretty incredible and for that price, unbeatable.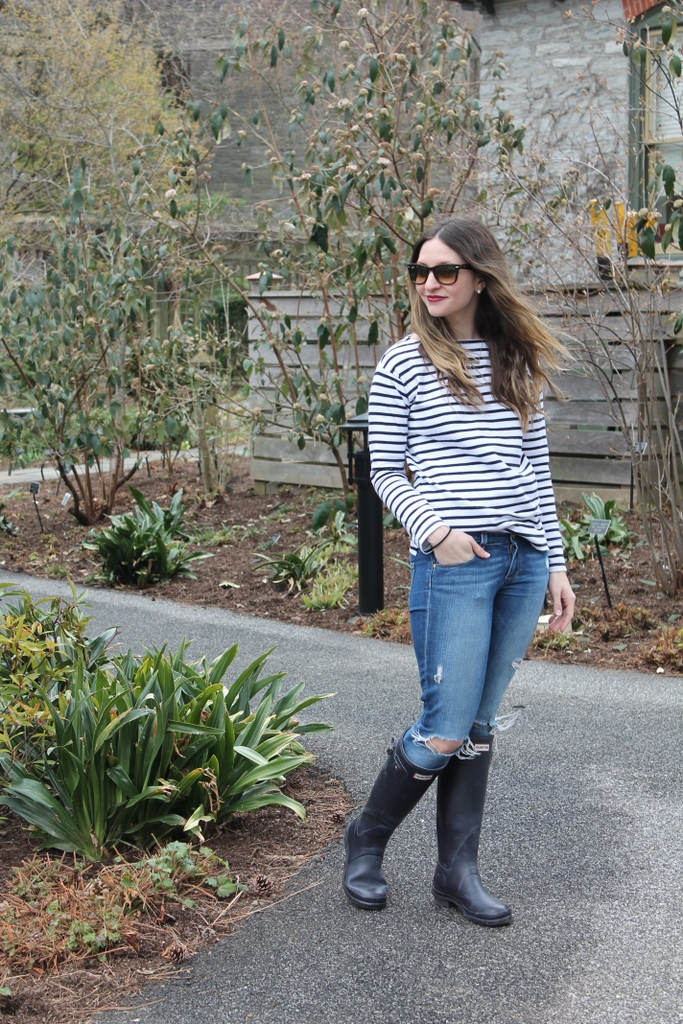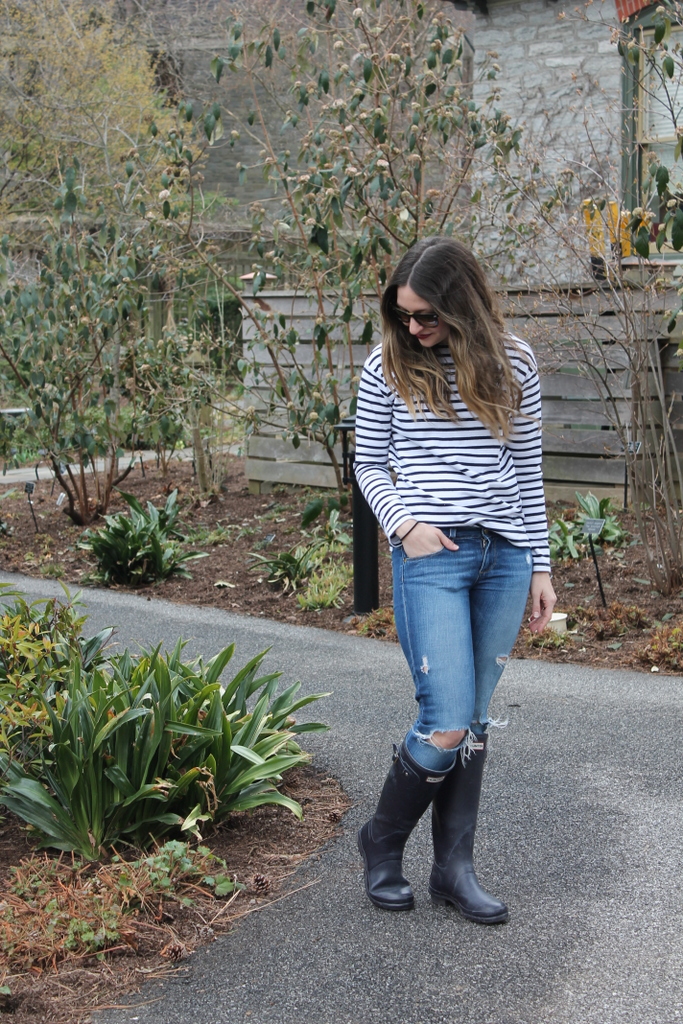 The weight of this tee is a good bit heavier than a regular tee but I wanted it because it's still somewhat cool here in the spring and I love the navy and white stripes. I love the nautical vibe, too, for cool summer nights at the beach or by the bay.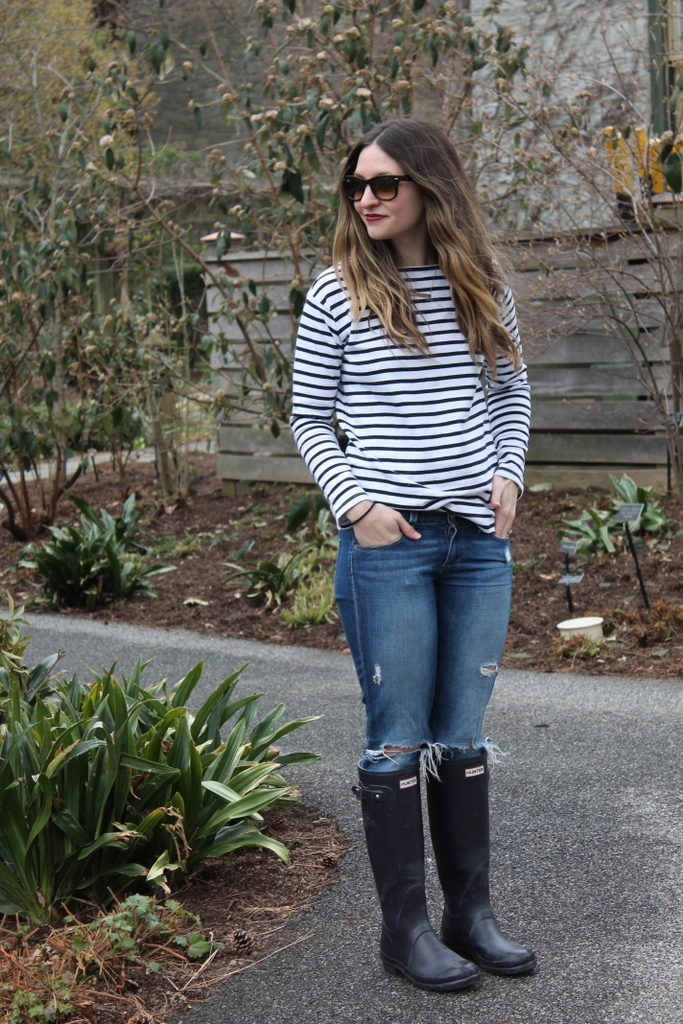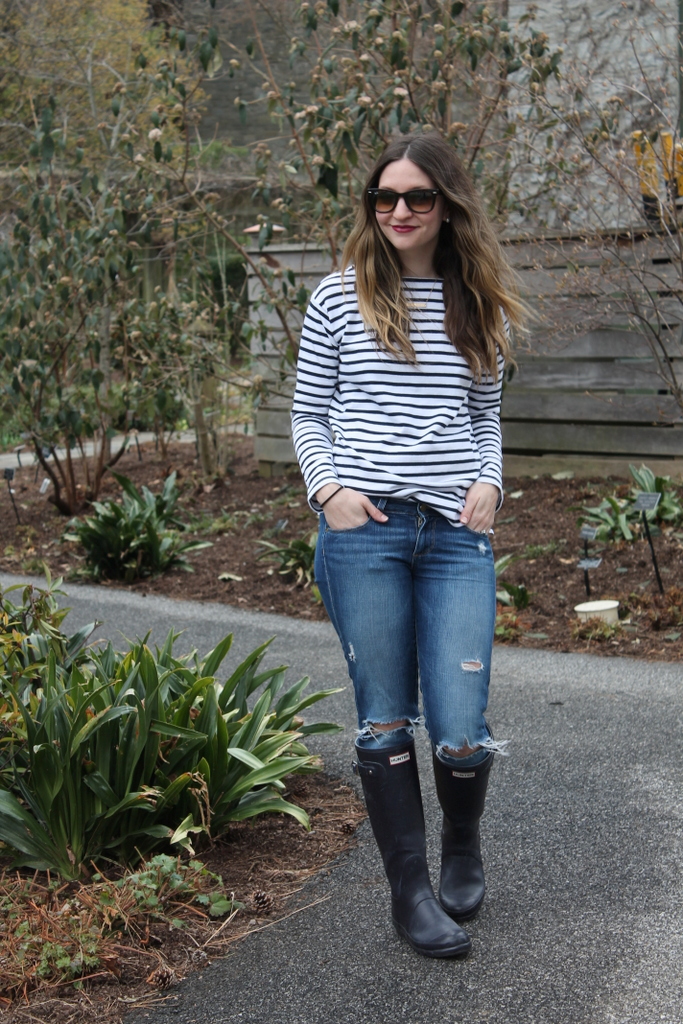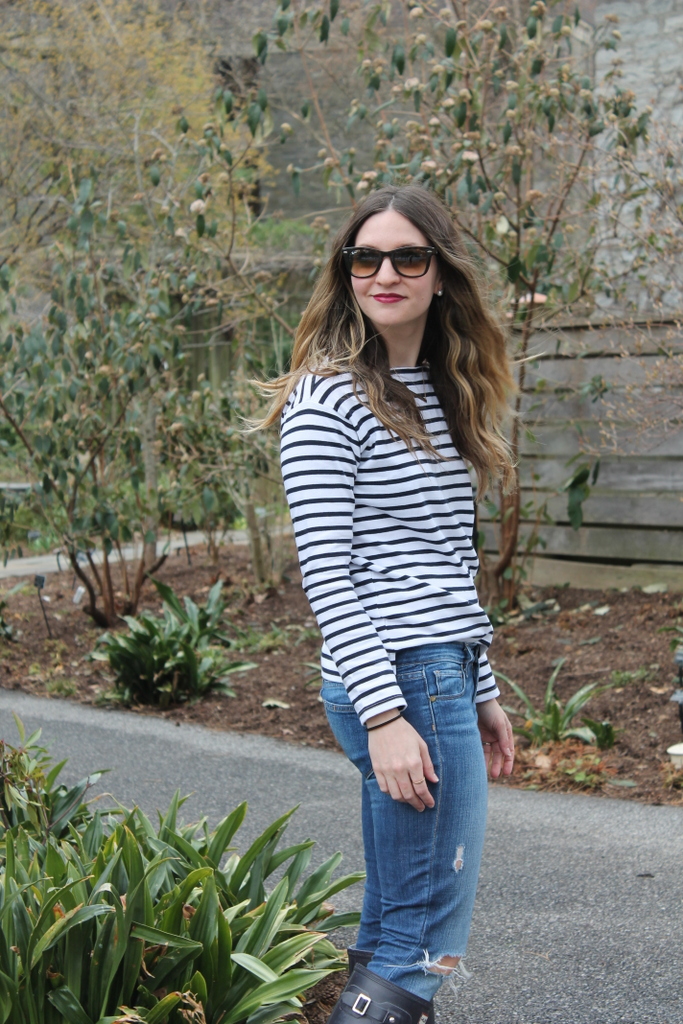 We've had some exciting news over here! My niece, Cora James, was finally born Wednesday morning (my poor sister was a week late)! I was at the hospital most of the morning waiting for her to be born and then had to wait a little before we could see her and my sister but I'm so glad I got to one of the firsts to meet her! Joe and I went back Wednesday night so that he could meet her and to bring them some dinner (I had to have a turkey hoagie and a black & white milkshake after I delivered both kids!) and I got to feed her! It was lucky that we went then because yesterday the kids and I started coming down with a cold.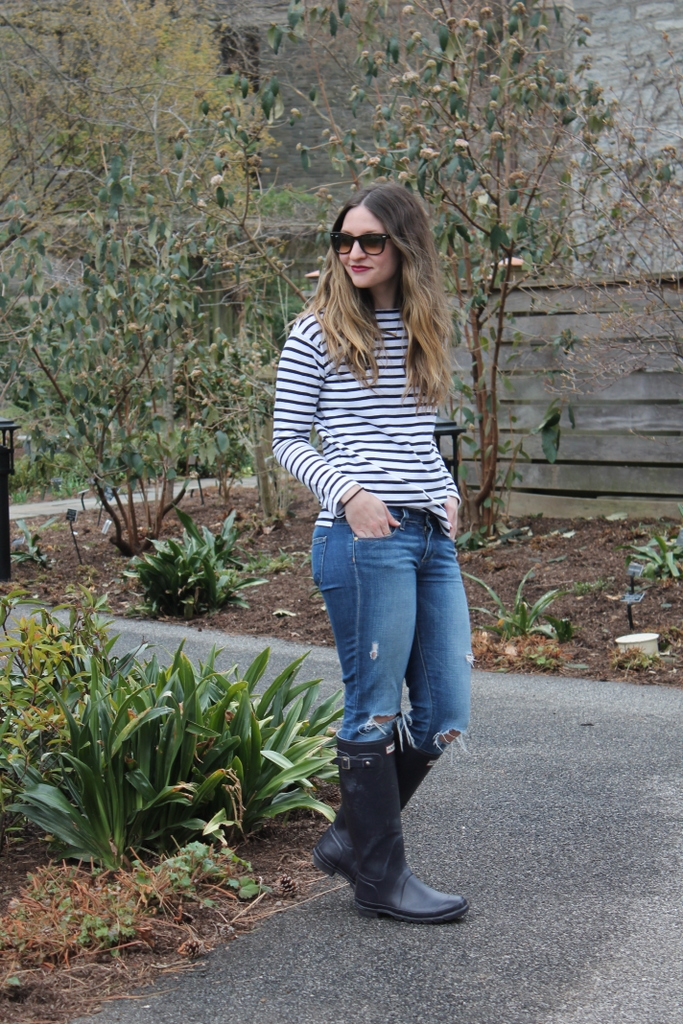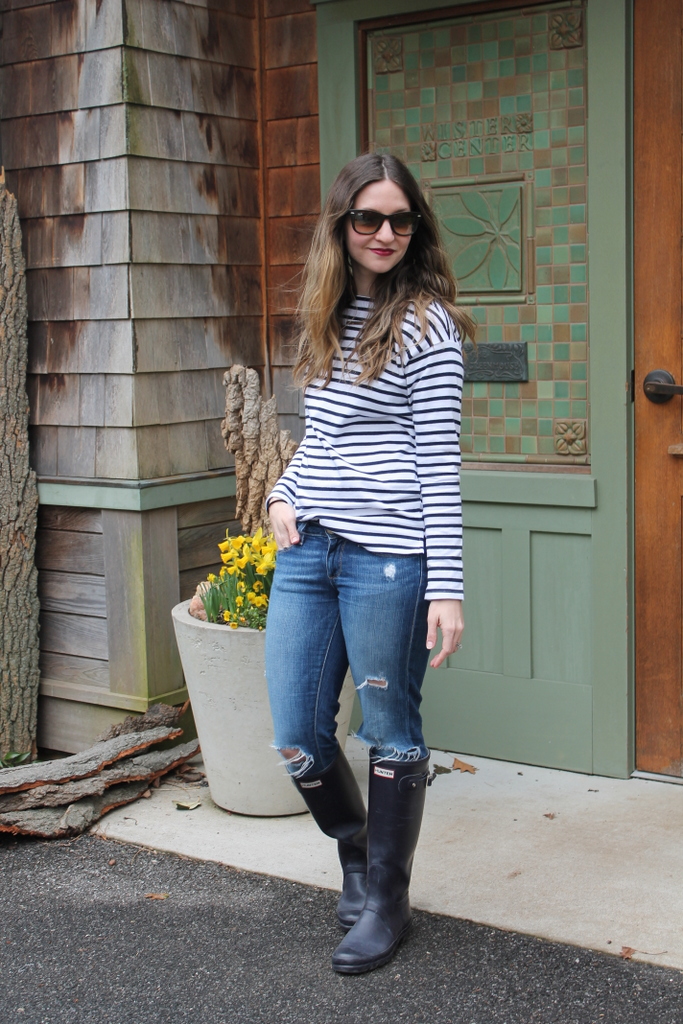 tee: Everlane c/o, jeans: Paige Denim, boots: Hunter Boots, sunglasses: Ray-Ban
I'm hoping for a bit of a relaxed day today as Joseph has not slept well these past three nights- we're spoiled, I know. We started him in his crib on Sunday (Saturday, really, but he only lasted about 10 minutes) and he slept great Sunday & Monday nights BUT from Tuesday night on he's been waking around 1:30 am crying. I started him on oatmeal once a day on Monday I thought that it wreaked a bit of havoc on his system (he was a little constipated) but now I think that it was the congestion waking and keeping him up. Keep your fingers crossed for a speedy recovery for all of us! Being sick is the worst and seeing your kids sick is even worse! I hope you all have a great day!
❤Britt