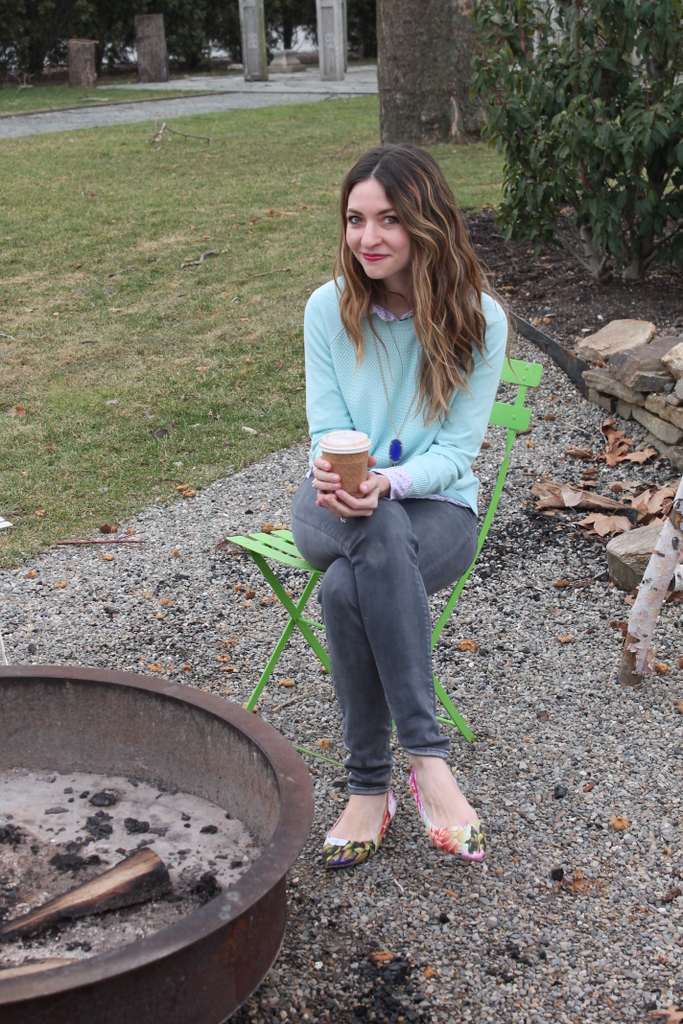 I'm finally ready to start breaking out my floral prints and start getting ready for spring (even though I know we still have a good bit of winter left to go) so I pulled out these floral flats for a coffee run last weekend to brighten up this look. I love how all the purples and blues complement each other in all the elements of this outfit, from the purples in the flats to the royal blue in the necklace to the berry lipstick. These floral flats are from last year and I can't find them anymore but I'm in love with this lace up version (and right now they're under $45!)! I like that the polka dot print on the shirt under this sweater stands out enough to be able to notice the print mixing but is subtle enough to let the floral flats be the main attraction.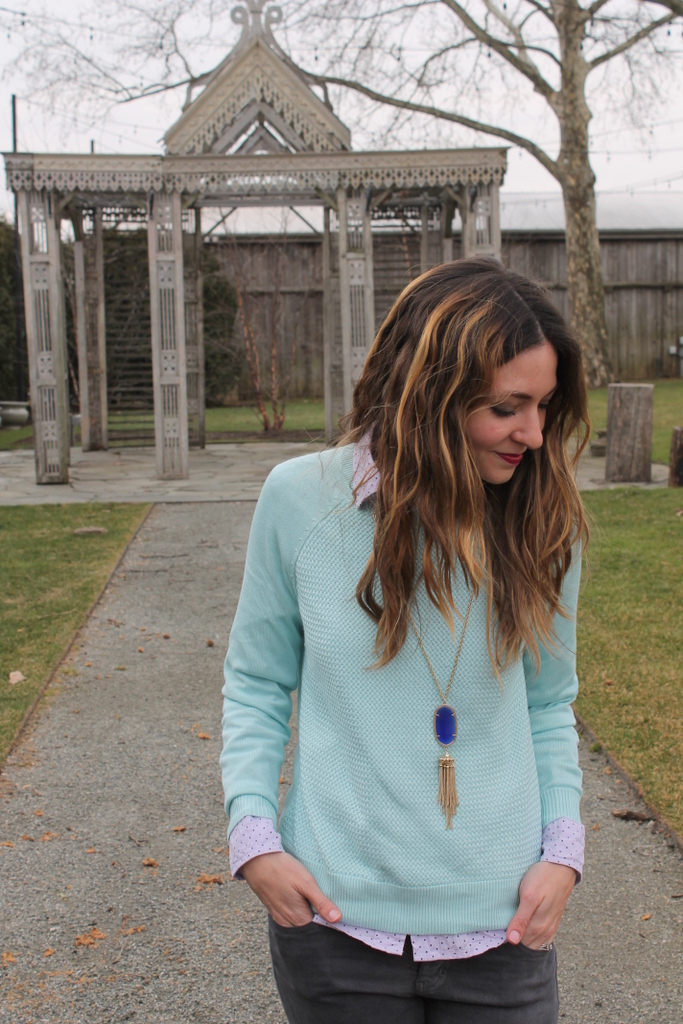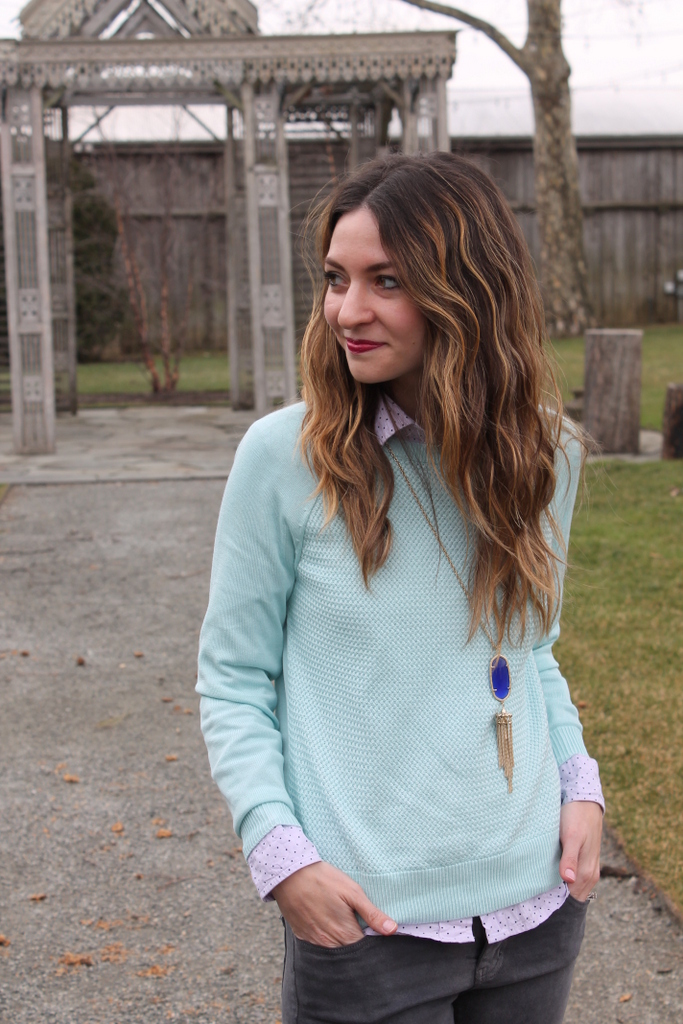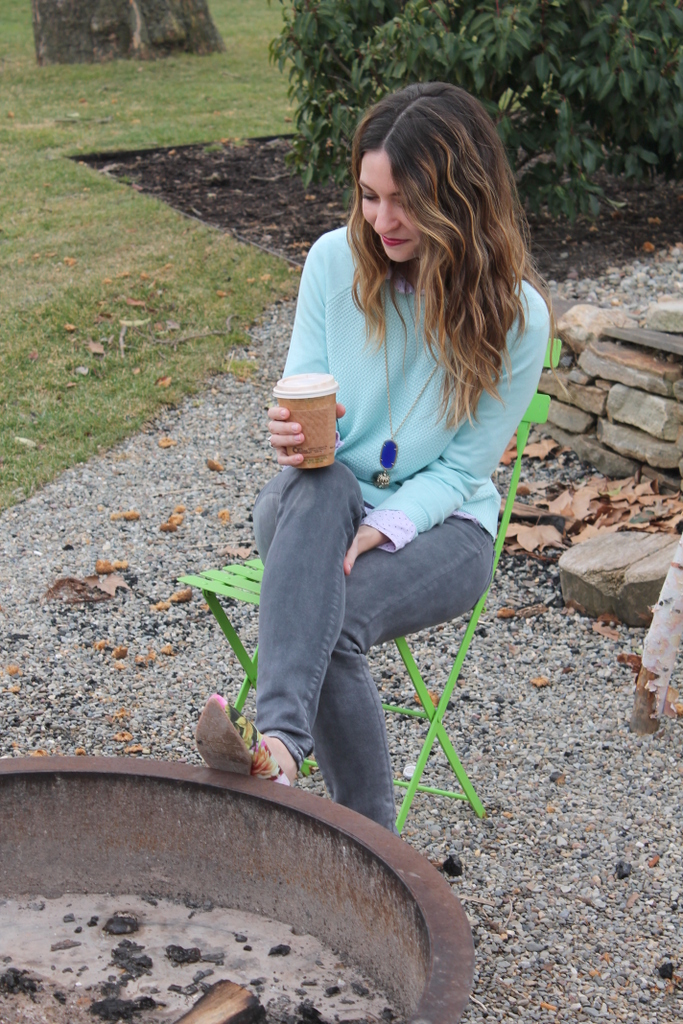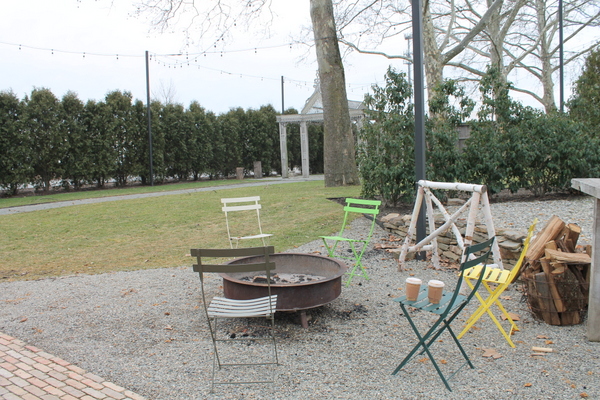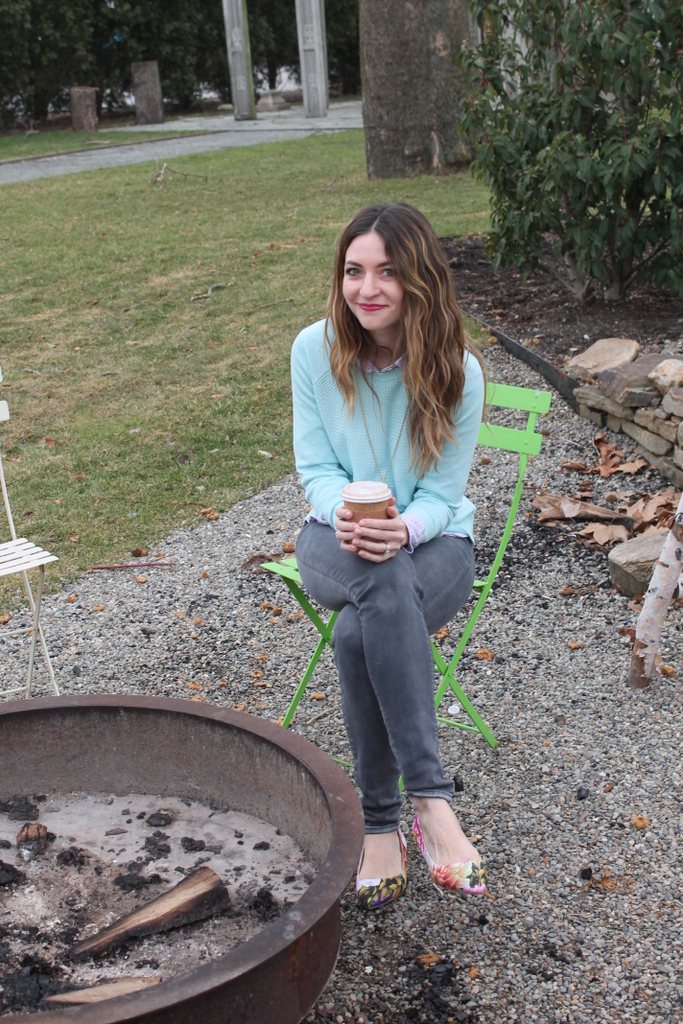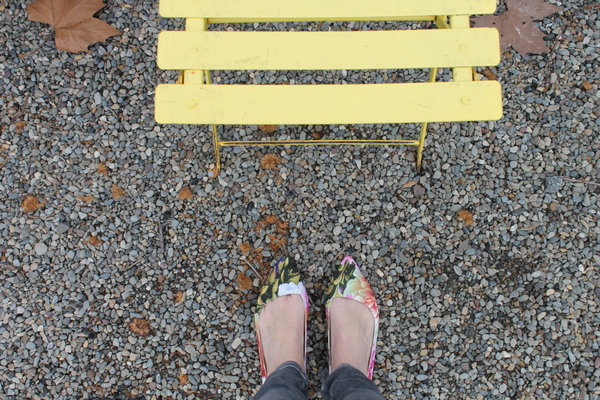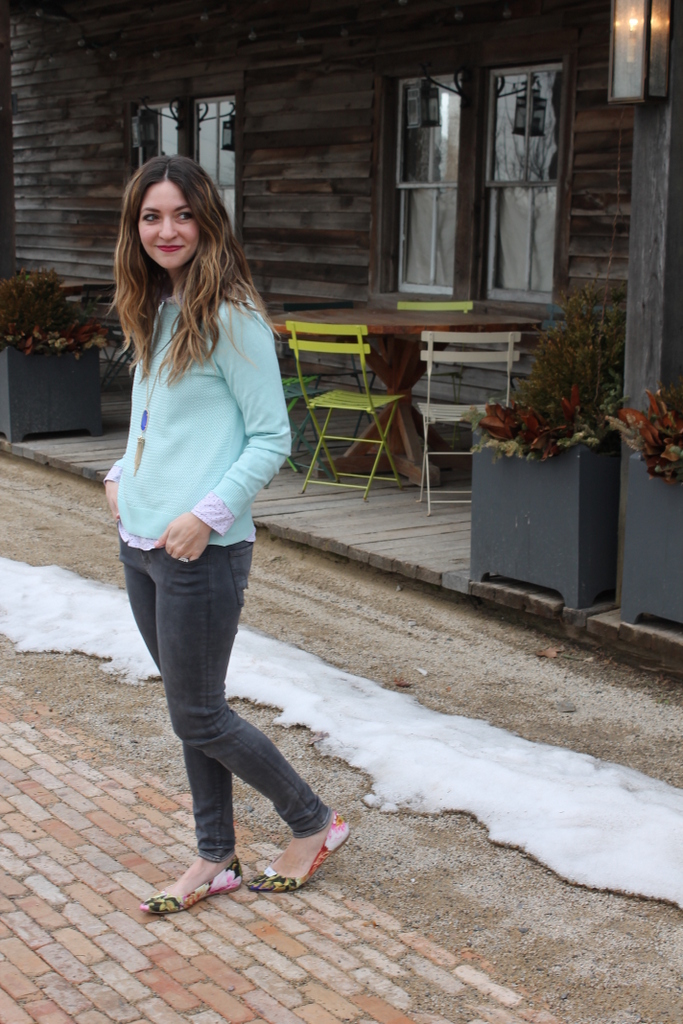 sweater: Banana Republic Factory Store, shirt: J.Crew (similar here AND get $25 off your order of $125+), jeans: American Eagle (last year), flats: BC Footwear (love this lace up pair!), necklace: Kendra Scott via Rocksbox (use code lizzieandjanexoxo for a free month! I definitely recommend giving it a try if you haven't yet! My latest Rocksbox is pretty amazing!)
I've been working to build a respectable wardrobe these past few years and while I've accumulated some great basics (a few pairs of good jeans, two good blazers, and a few good pairs of boots), I have a long way to go. Part of the reason that I have a hard time with my building my basics is because I'm always drawn to prints and color and florals are my weakness! Anyone else working on the same thing? I'm thinking of doing a post soon about "basic building" but is there anything else you guys would like to see? Hope you all had a great weekend! Ours was really nice (Joe sent me and Amelia flowers for Valentine's Day on Friday!) but we had one of those "joys of being a homeowner" days on Saturday… we made up for it on Sunday, though! Have a great day and happy Monday!
❤Britt