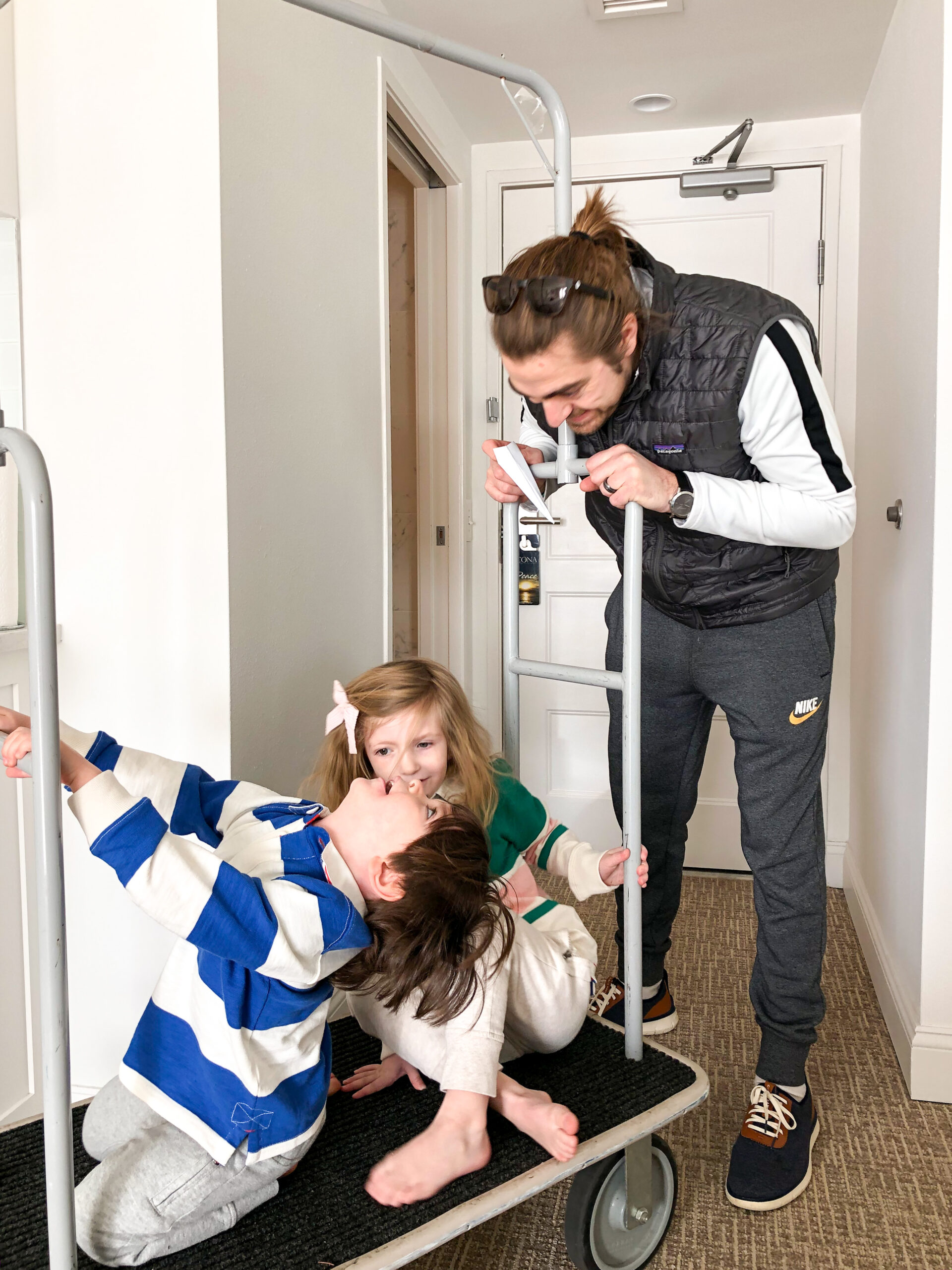 We decided at the last minute one weekend mid-February that we were going to head to the beach and, luckily, we were able to stay at the ICONA Avalon. I had been wanting to stay there for the last couple of years and never got a chance so when we were talking about possibly spending a night somewhere for a change of scenery, ICONA Avalon was one of the first places that came to my mind. Needless to say, (especially if you've seen my pictures on Instagram), it was beautiful! Also, thank goodness we went when we did or we probably wouldn't have had another chance until summer!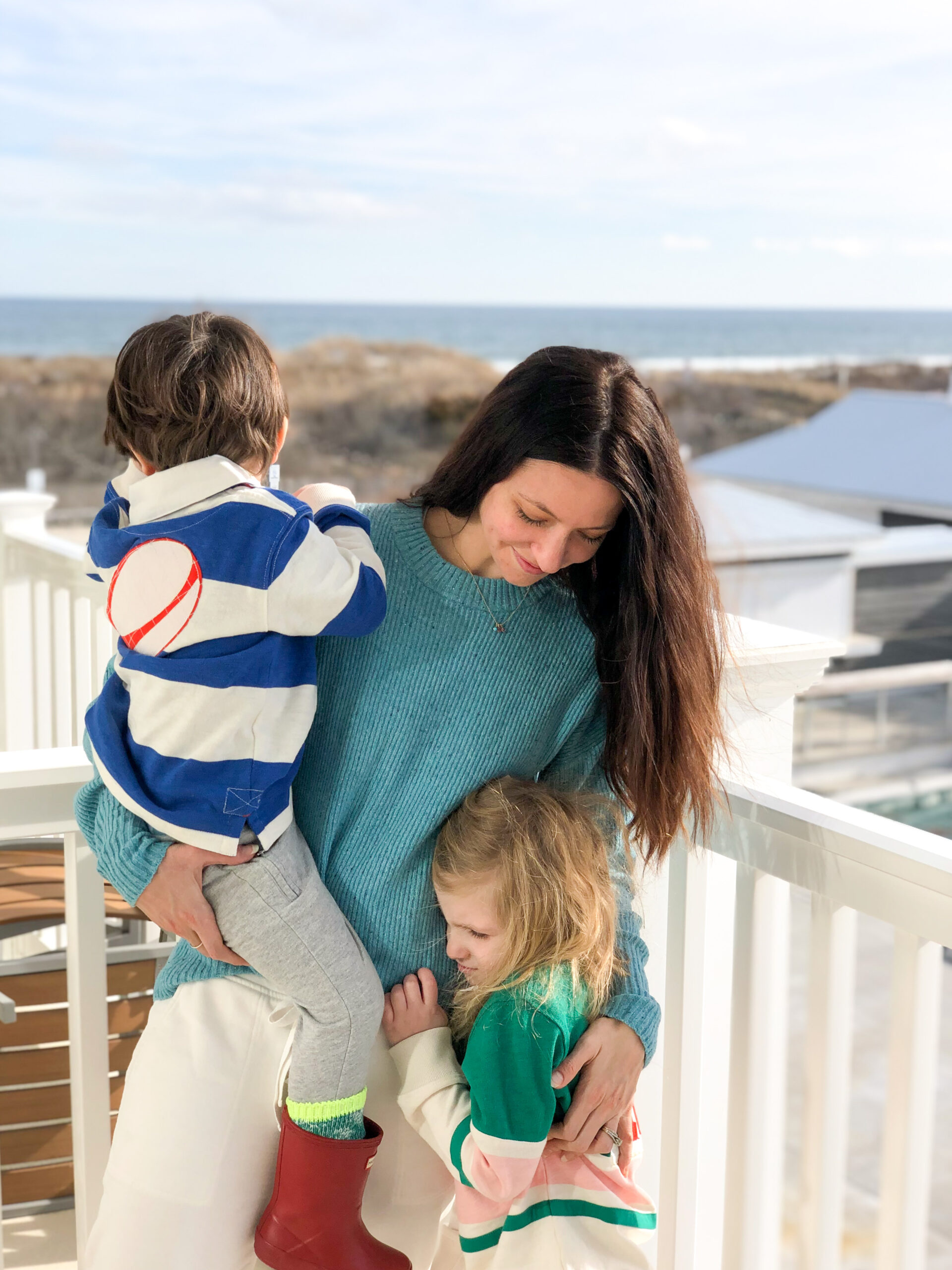 I wasn't sure exactly what to expect by way of the view so I was very pleasantly surprised to find that we could see the ocean from our balcony! I loved it, the kids loved it… we were all very happy to be able to look at the ocean from our room since it was pretty cold outside!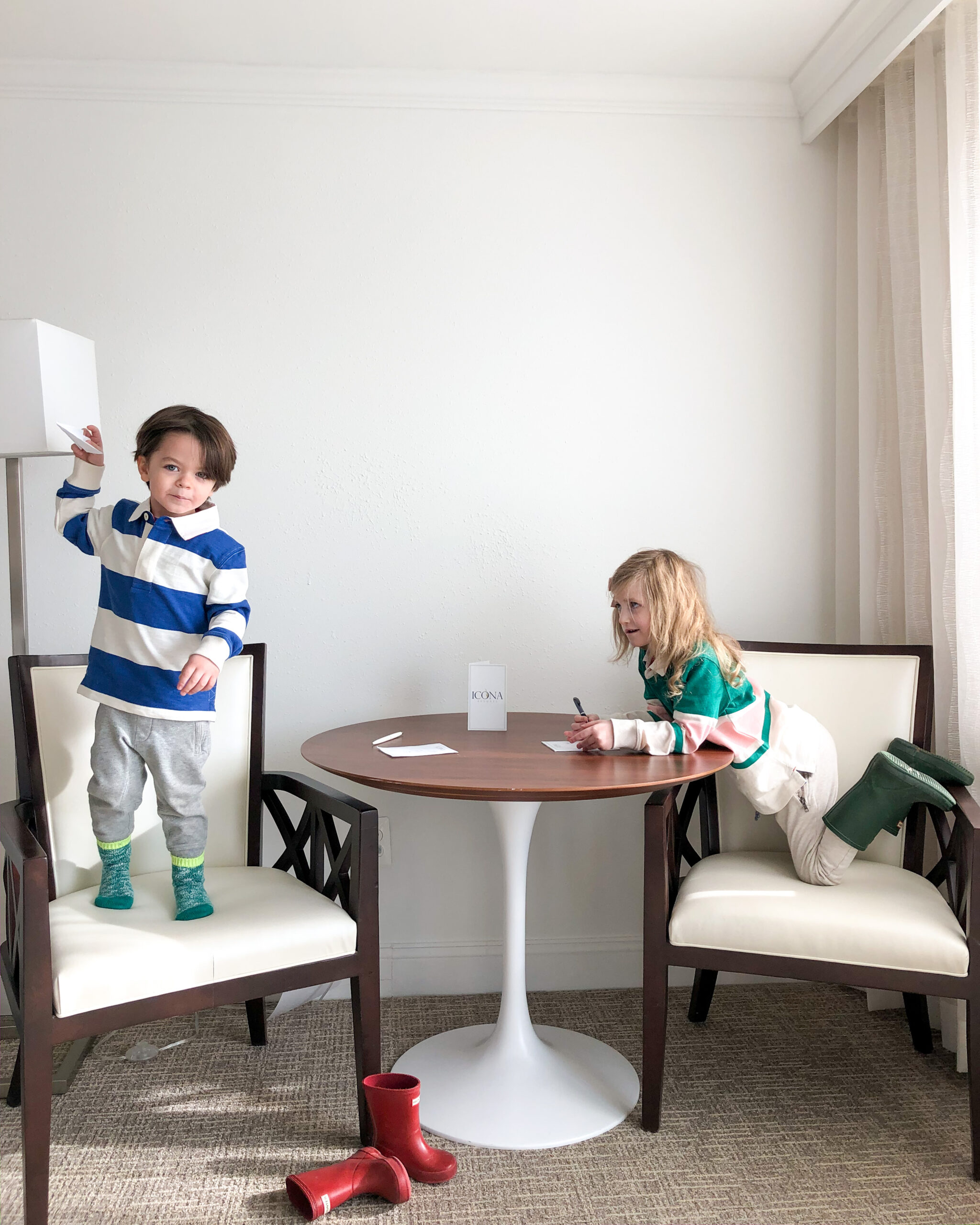 While Joe and I tried to figure out what we wanted to do for lunch, we made the kids paper airplanes for them to fly around the room. Just look at the mischief in those eyes!!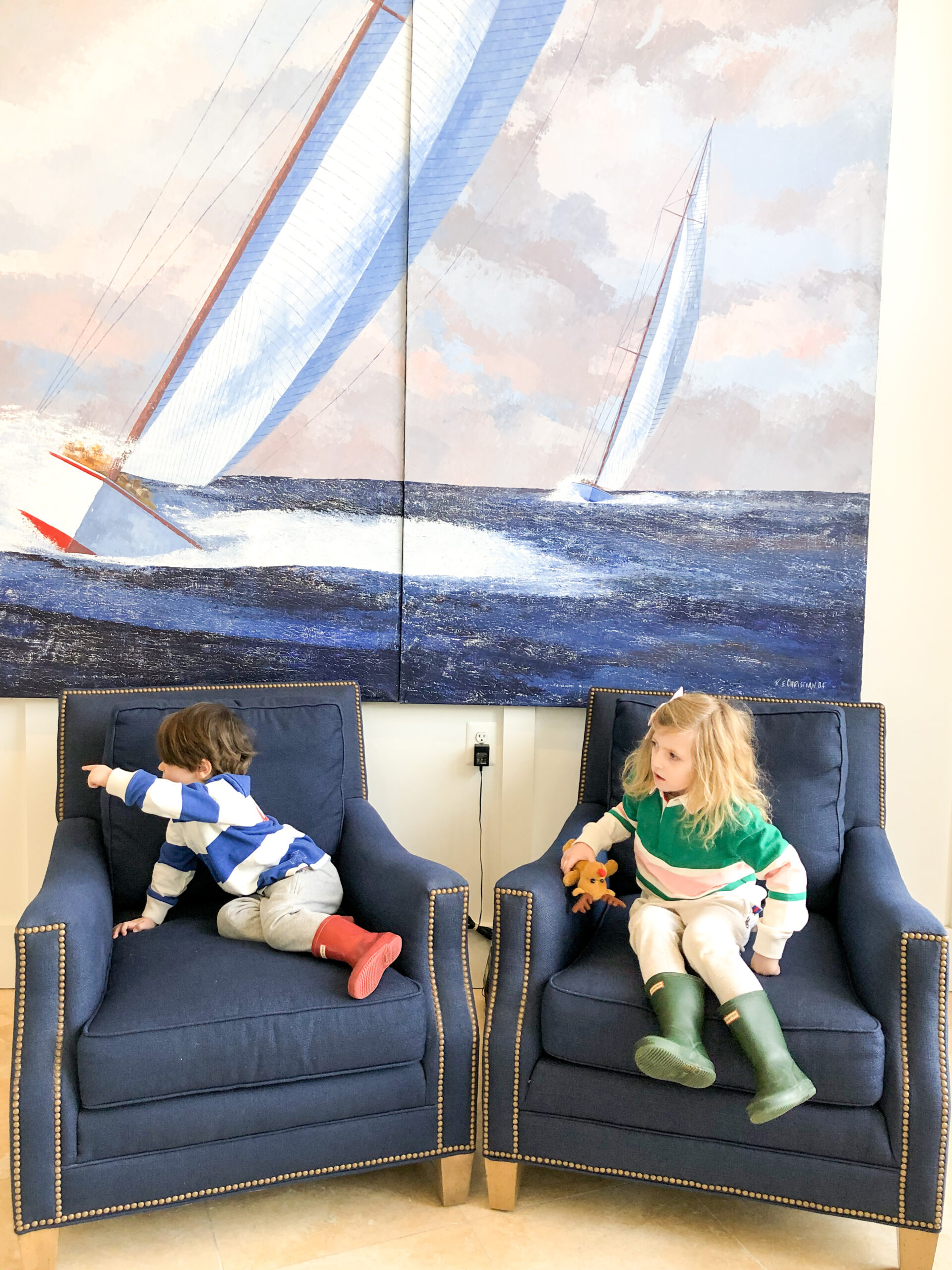 This was one of my favorite spots in the hotel but honestly, I loved the decor everywhere here! Lots of blues and whites to make it feel classic, clean, and a little beachy. It was a little bit reminiscent of Nantucket and that's one of my favorite styles so I took so many pictures to inspire my home decor. There were blue and white ginger jars on display, big blue and white floral prints, stripes, and plenty of sea worthy finds!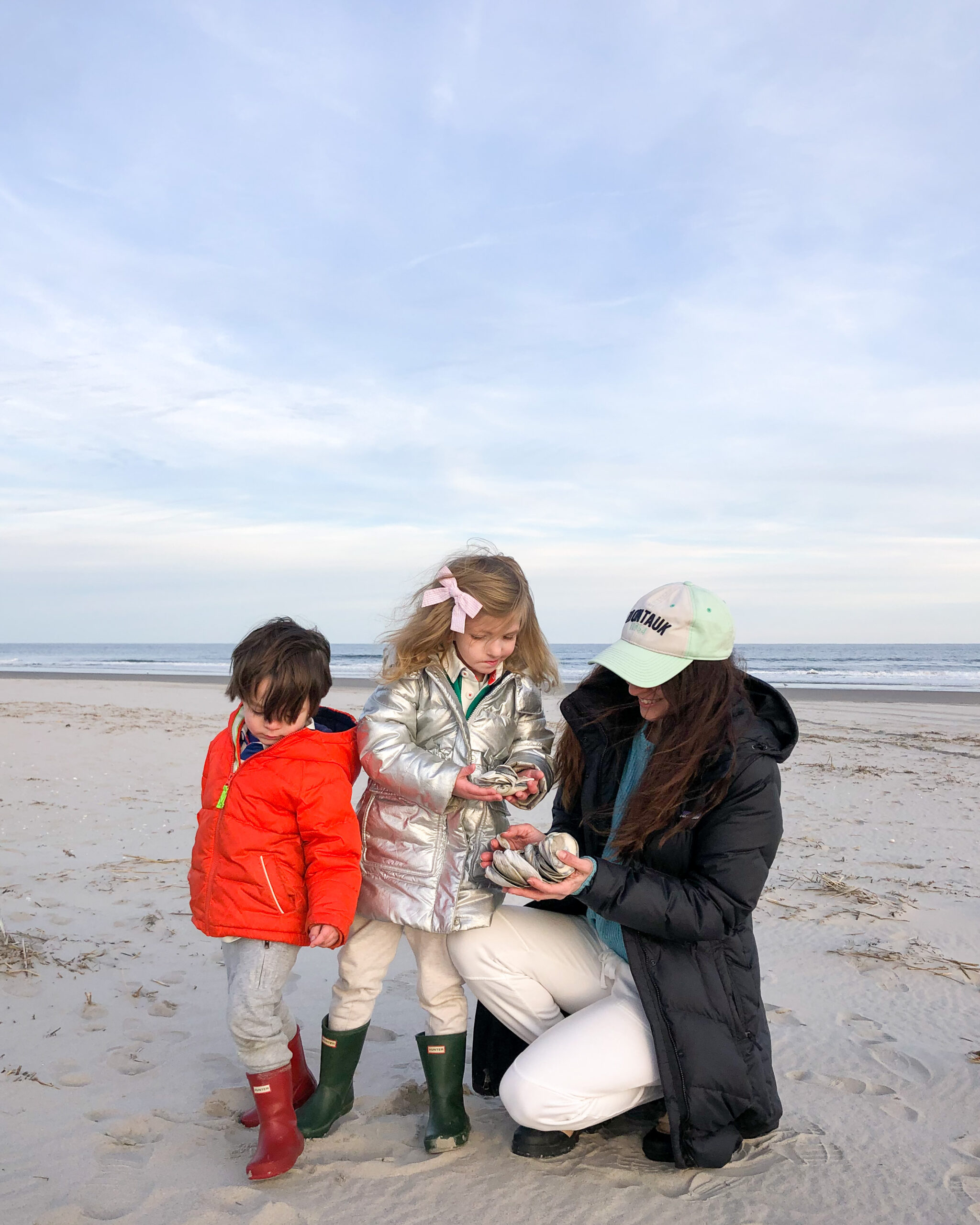 After a late lunch at the Avalon Brew Pub, which is attached to the hotel, we walked down to the beach. It was way colder than we thought it would be so we didn't stay long but we collected a bunch of shells, listened to the waves, and breathed in the salt air. It was so nice!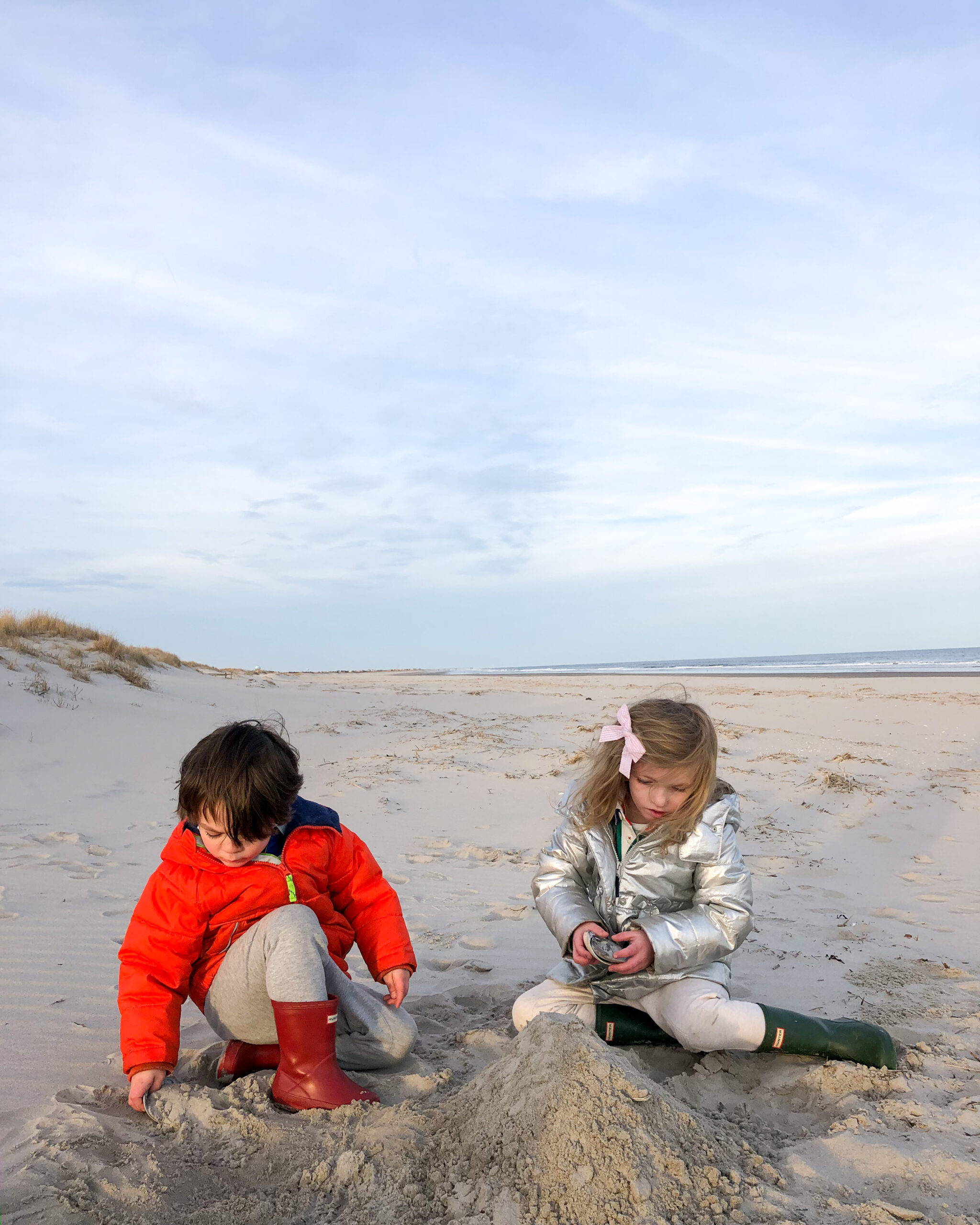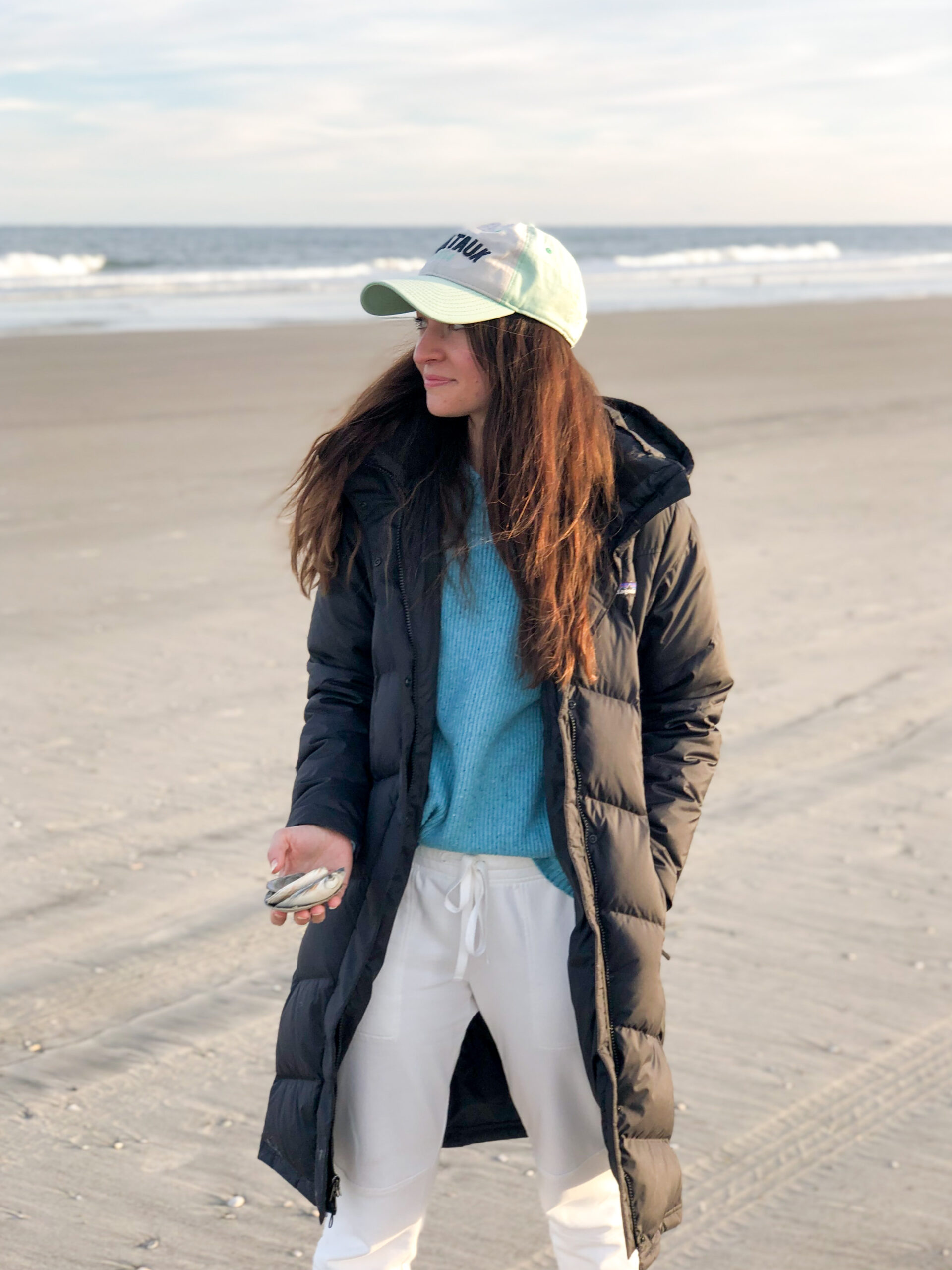 I love the look of light colored tapered sweatpants or joggers with a sweater and white sneaker year round but particularly at the beach. These cream colored terry sweats are a new favorite of mine and I definitely feel a little more put together (and warmer) when I choose a sweater over a t shirt.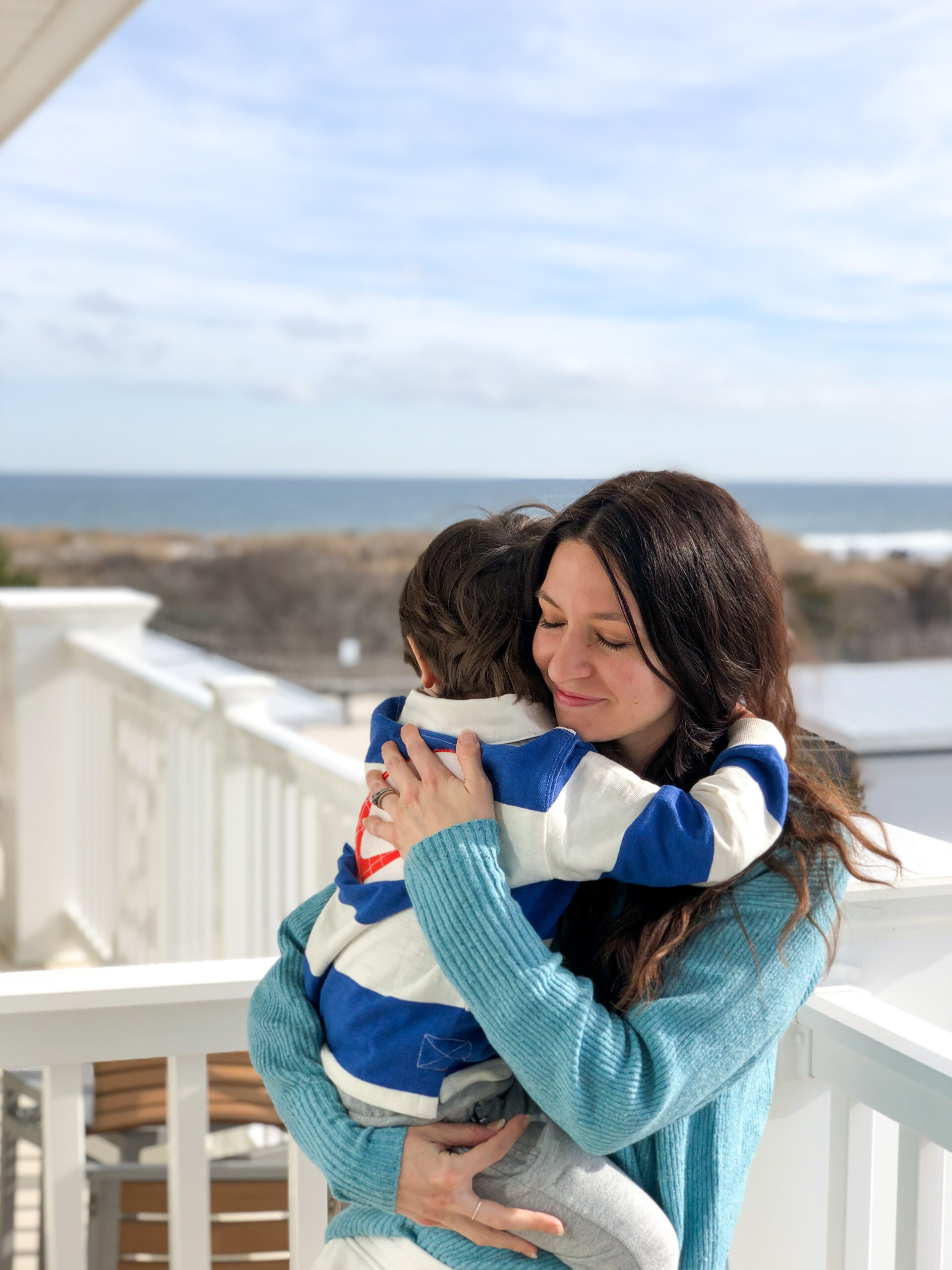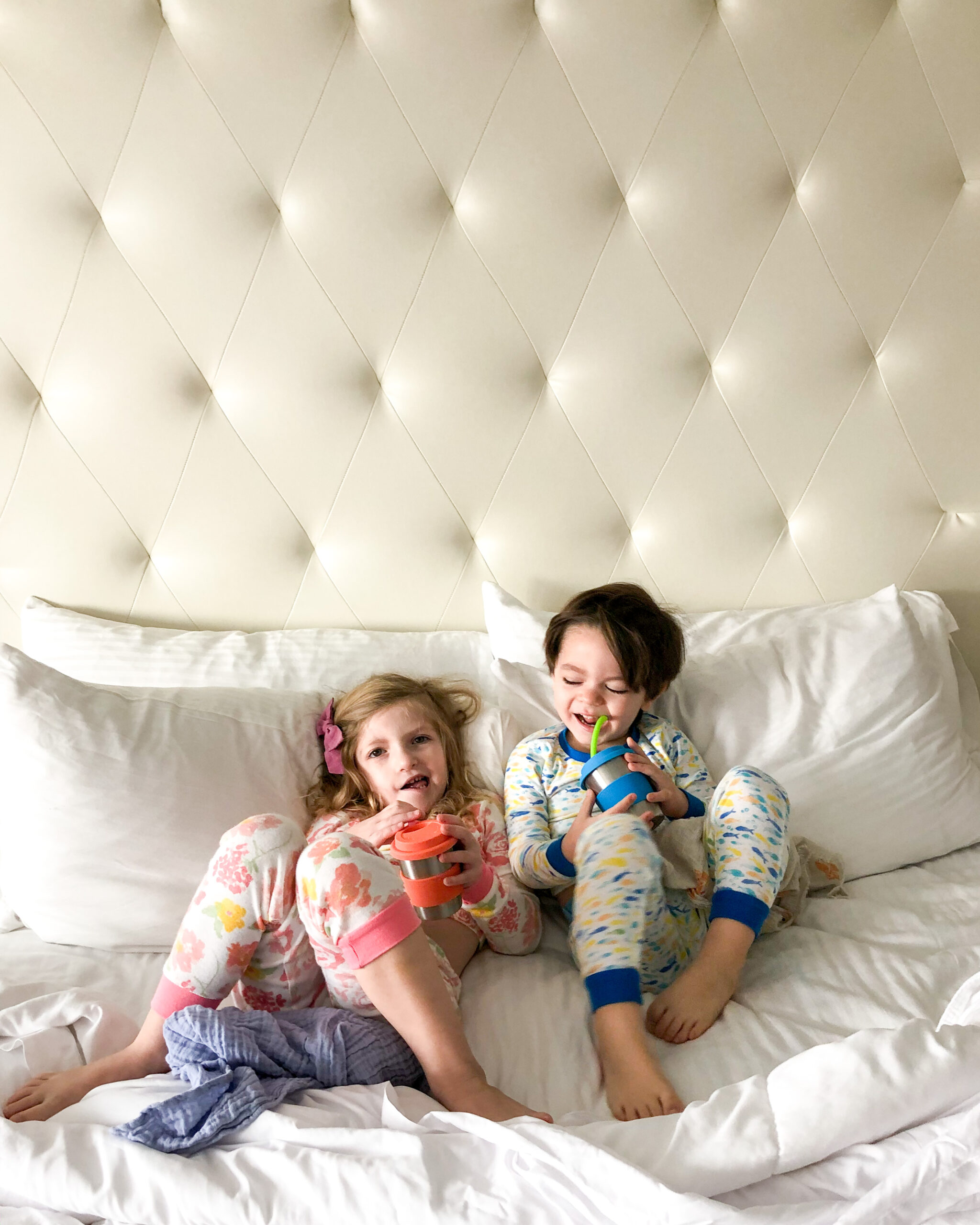 If you have read any of my travel posts, you know that we love breakfast in bed and I typically try to get a picture of my cuties in their pajamas in said bed (see here, here, and here)… you know, for memory's sake 🙂 Sometimes it's easier than others. This was not one of those times, haha! But it turned out cute! Also, we ended up not getting breakfast in bed anyway.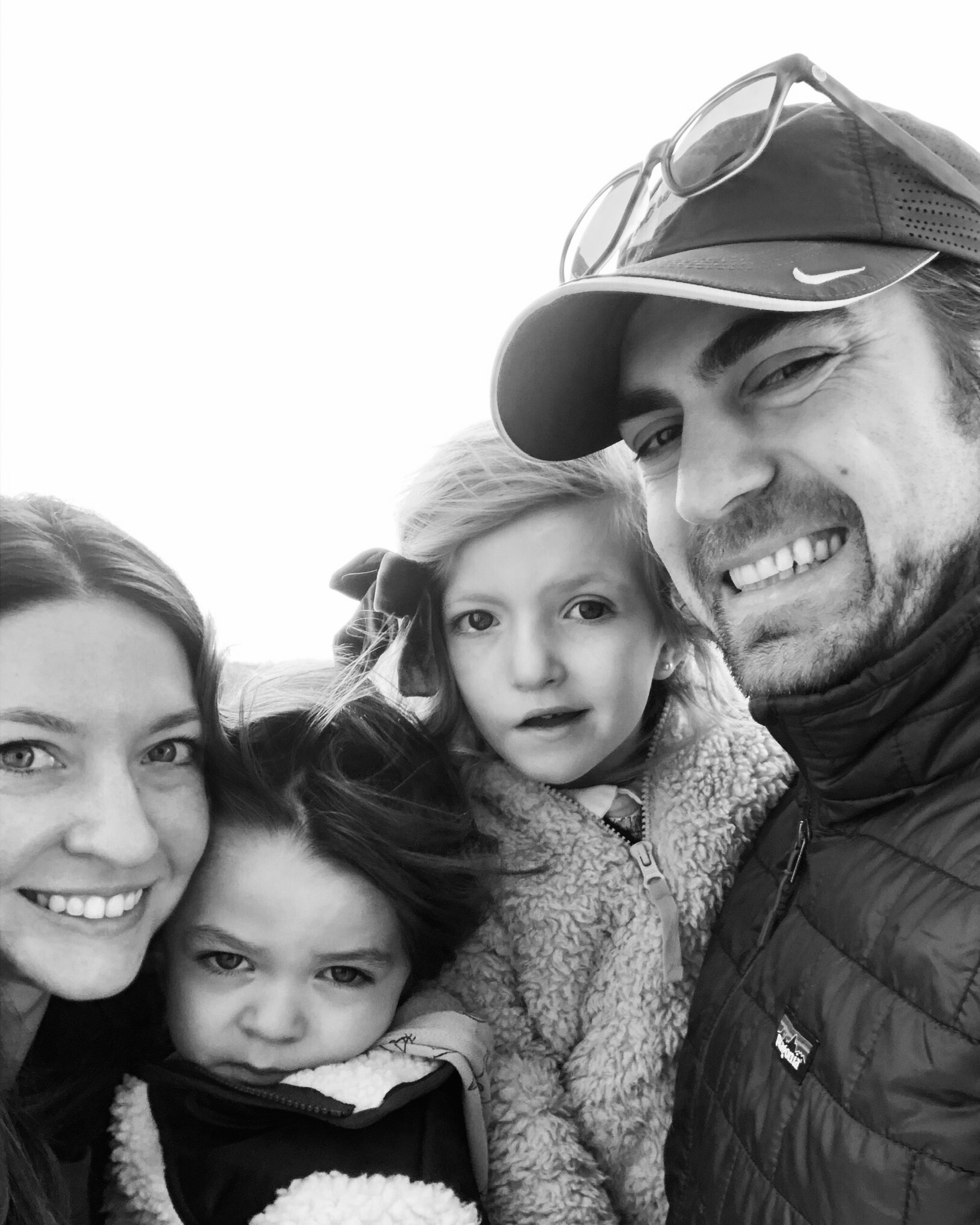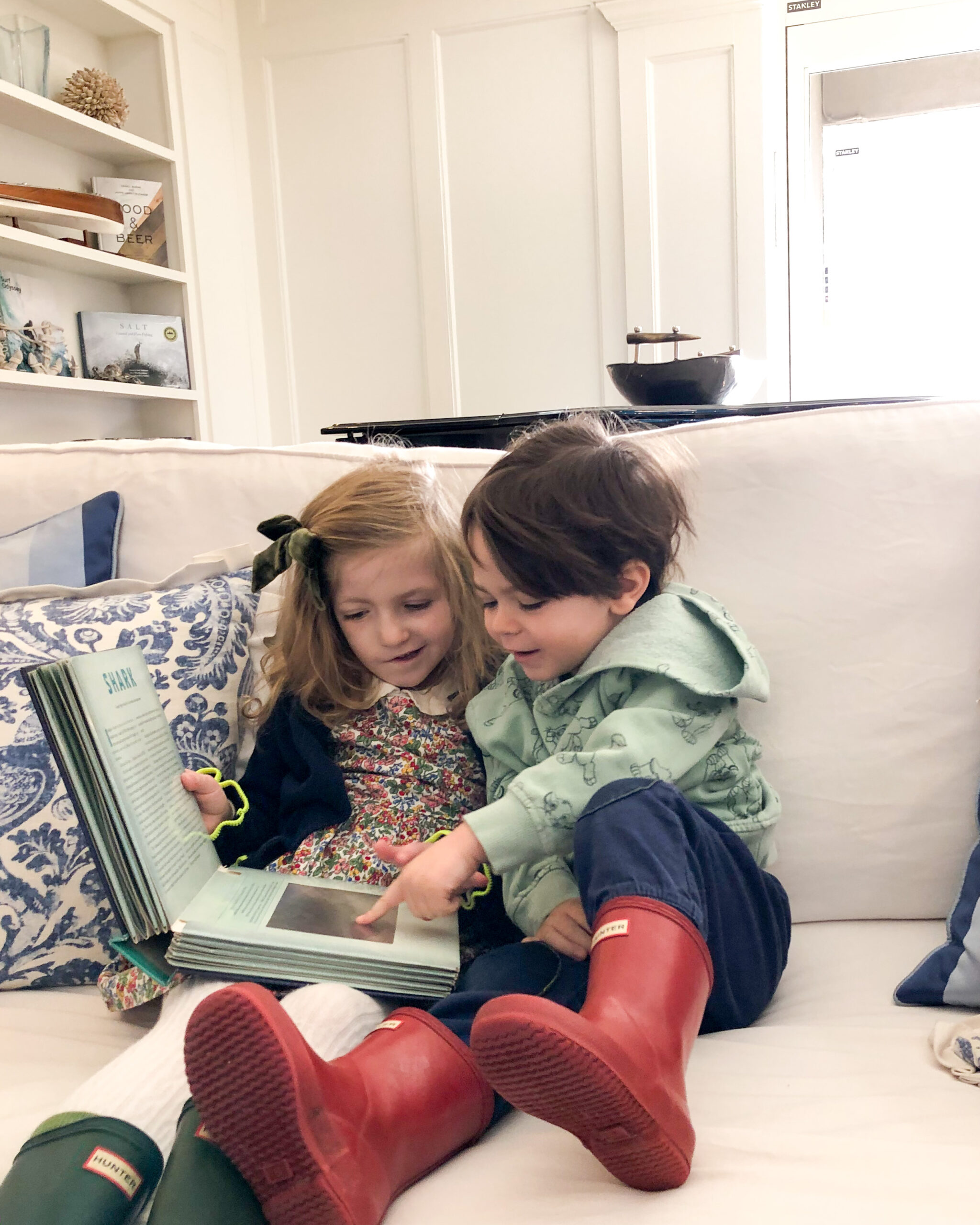 This was the cutest little book! It had holographic pictures of sea animals and their descriptions and the kids loved it. This would be a really nice area to sit with a cup of coffee in the morning, too (there's a little bar across the way that has coffee)… especially if it was quiet and you weren't chasing toddlers around the lobby 🙂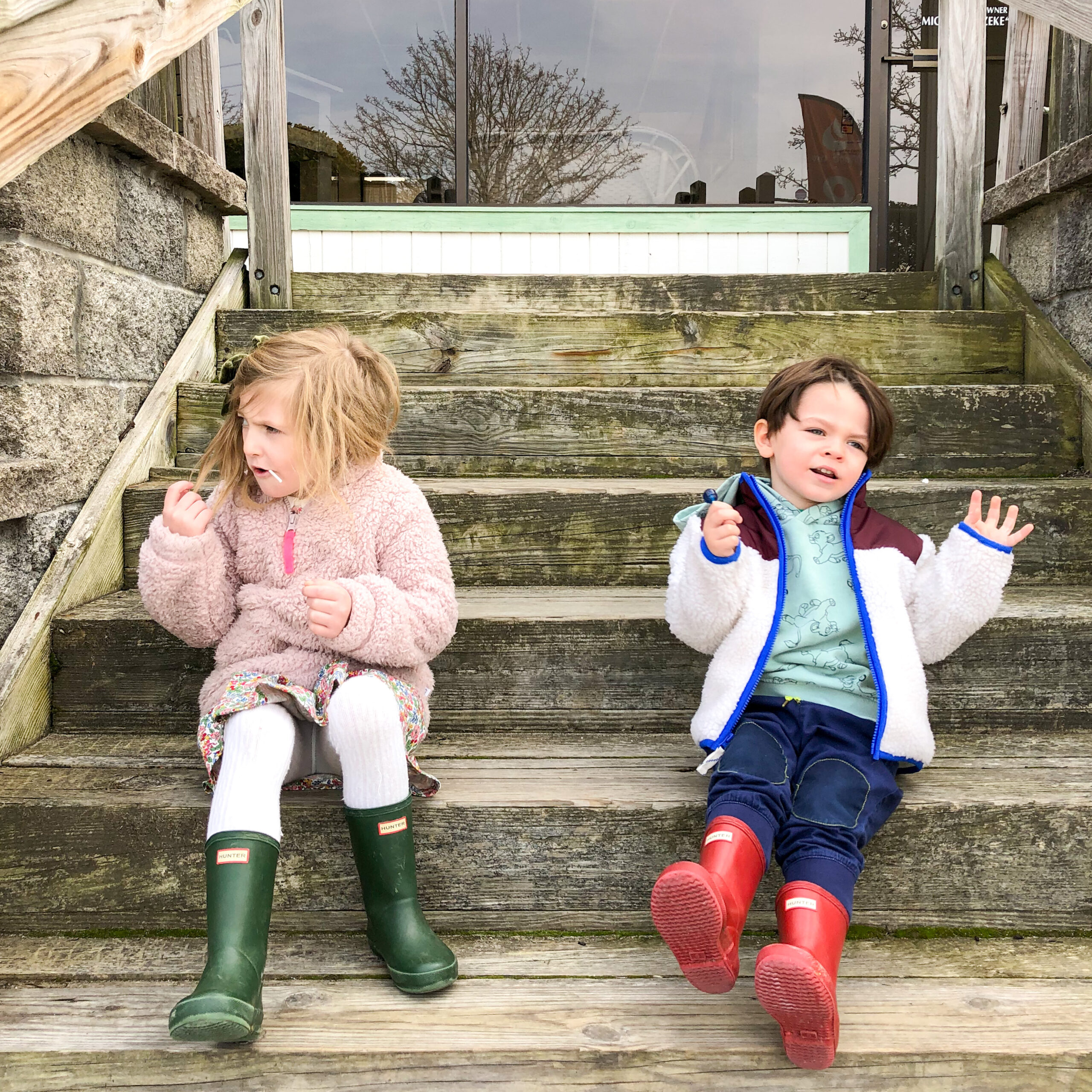 Thanks for such a great stay, ICONA! We can't wait to come back and see you when all this is over! We still have to try out the pool and since we've already tried out the beach bar, we can't wait to spend some more time there when it's sunny and warm. Until then… stay healthy, stay safe, and stay home, guys (if you can)!
On Amelia & Joseph:


What I wore: