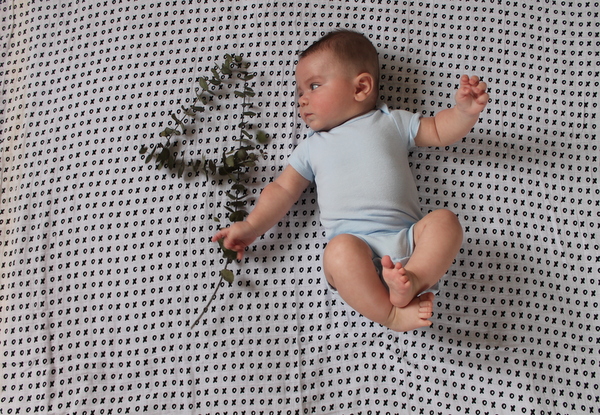 Happy 4 months, Joseph! You are rolling over from front to back, trying to sit up on your own, and talking up a storm and laughing the sweetest baby laugh. You are also sleeping in your crib and, after only one failed attempt, are doing wonderfully. You also tried oatmeal for the first time yesterday and once you got the hang of the spoon (you kept trying to suck it like a bottle), you loved it and ate the whole bowl! I think you're starting to teethe because you always want to have your hands in your mouth and you're becoming a bit of a mama's boy. You and your sister have two new cousins on the way (one is due any day!) and I'm excited to see your relationships grow as you do. I know I say it over and over BUT you really are the sweetest baby. I love when you fall asleep on me and when you just want me to hold you and cuddle. Chubby babies are the best and you have the perfect amount of leg rolls and arm rolls.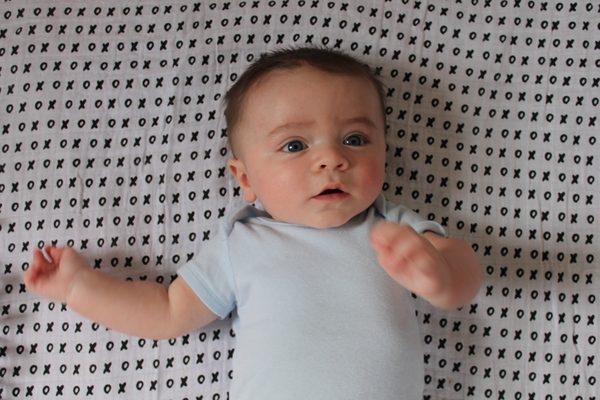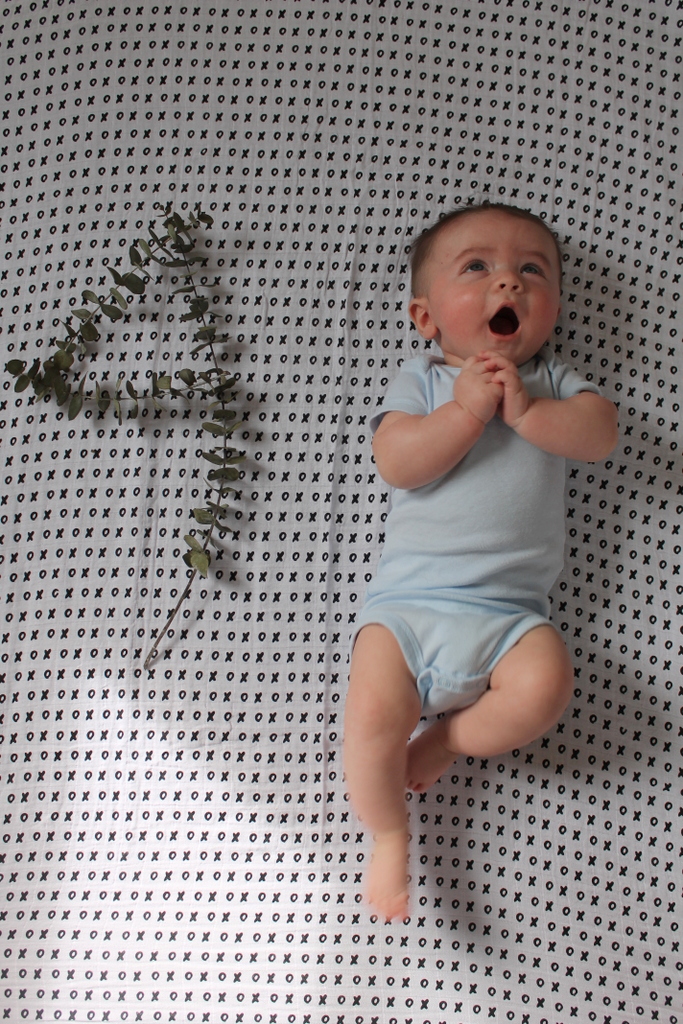 I still haven't come up with a nickname that I love for you to distinguish you from your dad but your dad calls you Joseph or Joe every chance he gets. It's so sweet to see how proud he is of you already and never misses an opportunity to tell someone that you're the fourth!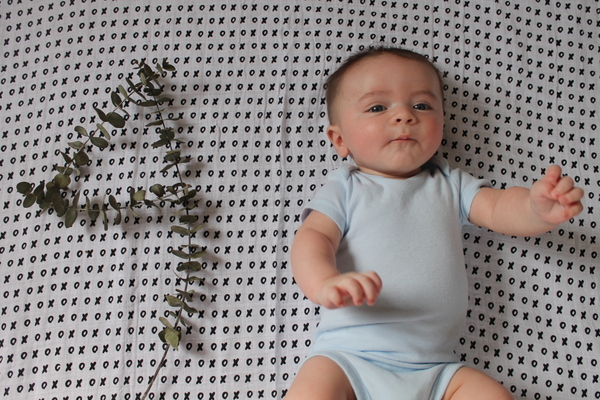 blanket c/o Modern Burlap
3 months, 2 months, 1 month, birth story
On a side note, I have to say that while the days are crazy here and my free time is almost zero (I'm writing this at 6 am with a cup of coffee before everyone wakes up… and I actually think I need to get up earlier than that), having a baby that sleeps through the night consistently has been a game changer. I definitely don't feel as tired as I did with Amelia, but having a baby with no significant medical issues makes a big difference, too. So, it's been a really easy-going experience for us this time around so far (minus the issues with his circumcision!)! I can't say that I'm looking forward to teething, though!
Hope you all have a wonderful day! Don't forget to can subscribe to my mailing list here!
❤Britt