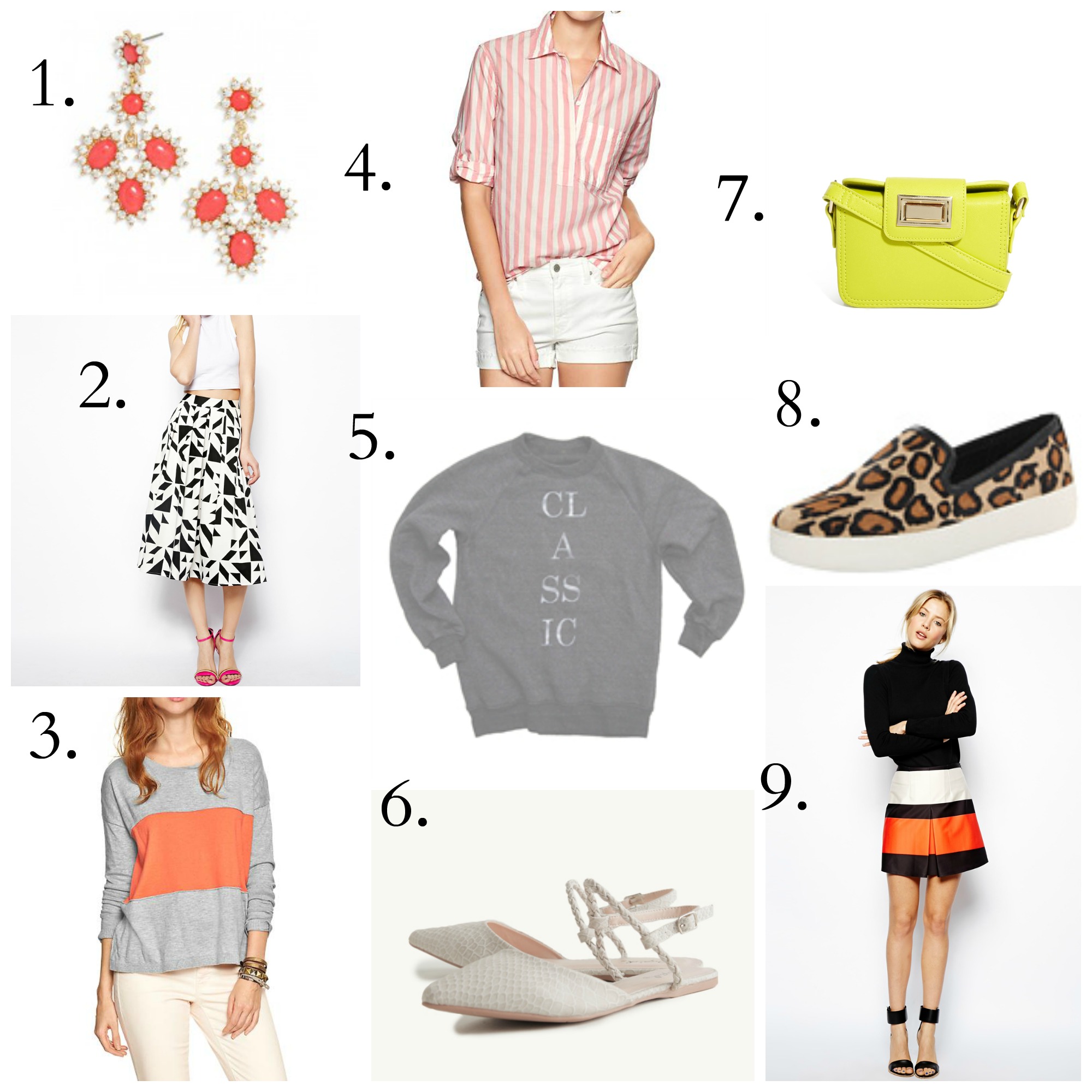 1. BaubleBar earrings
2. Asos midi skirt
3. Gap sweater
4. Gap henley
5. Ily Couture sweatshirt
6. Shop Ruche flats
7. Asos bag
8. Sam Edelman sneakers
9. Asos mini skirt
Don't you just want all of these?! Usually when spring finally rolls around, the only items I want to buy are bright colored but this year, I seem to be a little more undecided. I've been wanting to add some more neutrals to my closet for a while now so I may be buying some neutral pieces along with some select brights this season (I definitely want some bright heels)! What's on your wish list right now?
❤Britt
Shop more of what's on my wish list here: