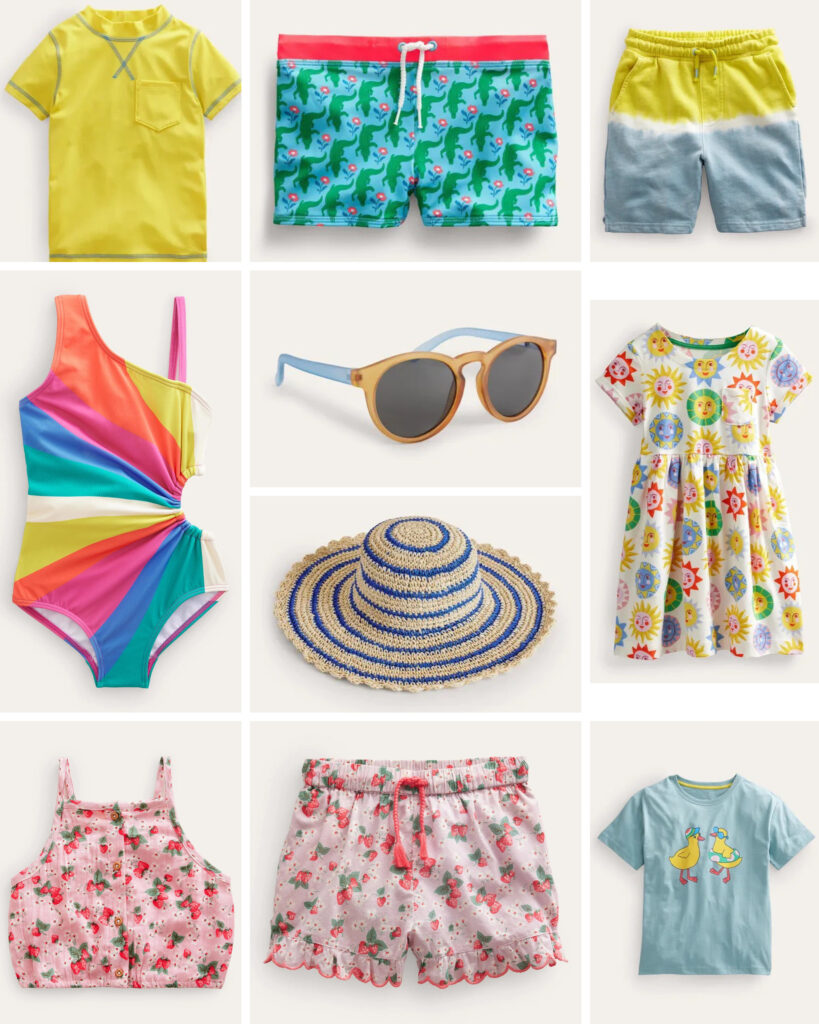 rashguard, swimsuit, top, swim shorts, sunglasses, hat, shorts, tie dye shorts, dress, tee
I always try to keep a running list of basics that I need, any events coming up, and pieces that I love and want to add to my wardrobe so that I can take advantage of sales when they start (for myself, Joe, and the kids)! Most of the time, it also keeps me from buying pieces that I don't "need" and helps me stay within my budget. There are also a few rules I live by when I'm shopping… especially when I'm shopping sales, in no specific order: 1. Would I buy it if it wasn't on sale (the answer for a lot of these are no simply because of the price so it's more like did I want it before it went on sale)? 2. Does it fit in my wardrobe and can I wear it for multiple occasions? I'm in the (arguably lifelong) process of creating a very curated wardrobe filled with pieces that I love (Liz Adams wrote a good post on curating your wardrobe recently!) and whatever I'm bringing in needs to fit that aesthetic. 3. Is it made well and of good quality… better yet, is it made of sustainable materials? I hardly buy any fast fashion pieces anymore (think Forever 21, Walmart…) not because I have anything against inexpensive clothes but because of the impact the fast fashion industry has on the environment (it's scary!). I try to buy more quality pieces that are going to last, try not to buy anything for too-specific an occasion to avoid only wearing it once or twice, and believe in the quality over quantity mentality. Which is why I check my favorite brands and sites frequently for sales and designer discounts! One of my dreams is to have an actual online boutique where I can curate my favorites all in one place! Kind of like my LTK page or a Tuckernuck but with an emphasis on sustainable pieces!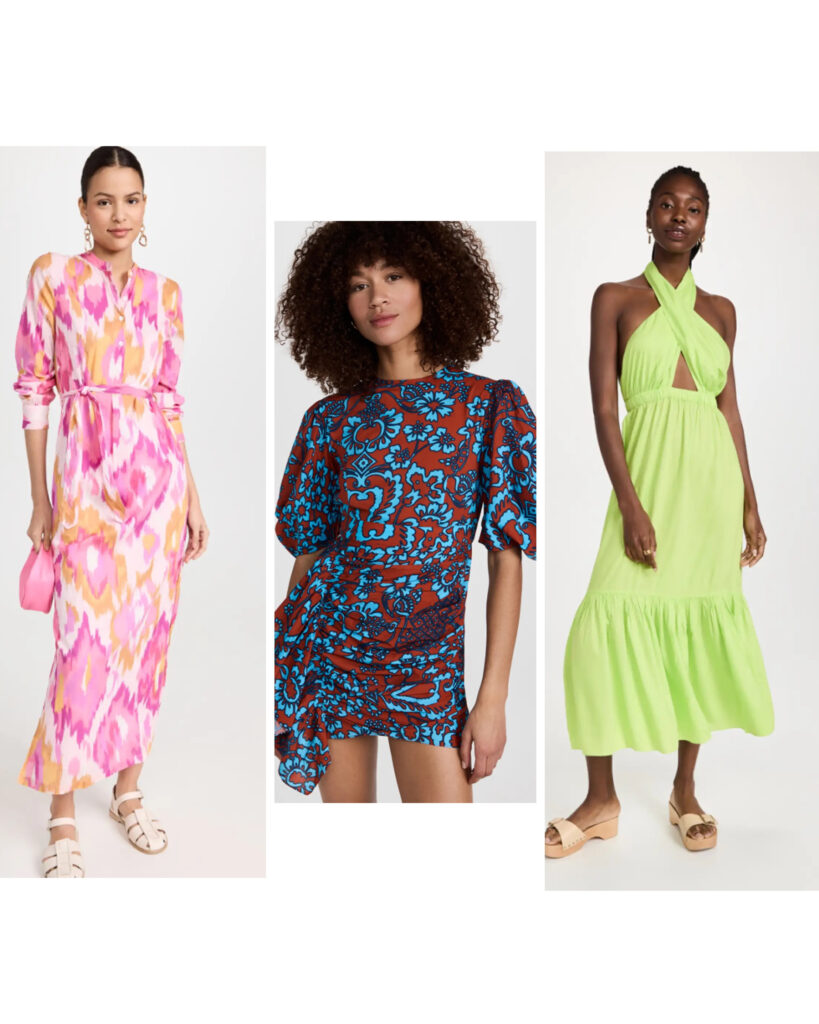 This Banjanan dress looks so chic! Wear this to brunch with sandals, dress it up for dinner with a fun clutch, or wear it to pretty much any spring or summer event! I have one other Banjanan dress in my closet and it has the most beautiful colors and most luxurious fabric/feel to it!
I've had my eye on this particular Rhode dress for a while now and I actually ordered this one. I've been hoping to add a Rhode dress, in particular a Pia dress, to my collection for a while now and these colors are stunning!
I love the lime green and the versatile neckline of this Playa Lucila dress. I would wear this to a summer barbeque, over a bathing suit to lunch, or even to dinner with a woven clutch and neutral sandals.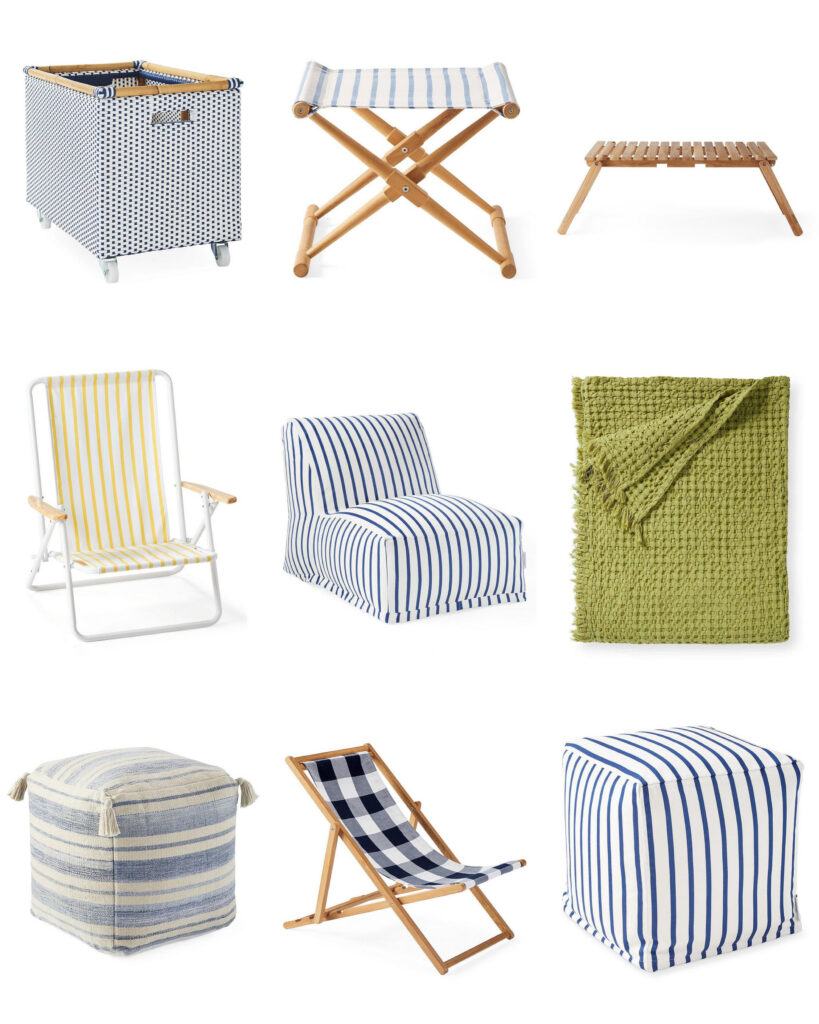 basket, beach chair, pouf, camp stool, pool chair, sling chair, picnic table, blanket, striped pouf
My favorite Memorial Day Sales:
A few more fun sale pieces: