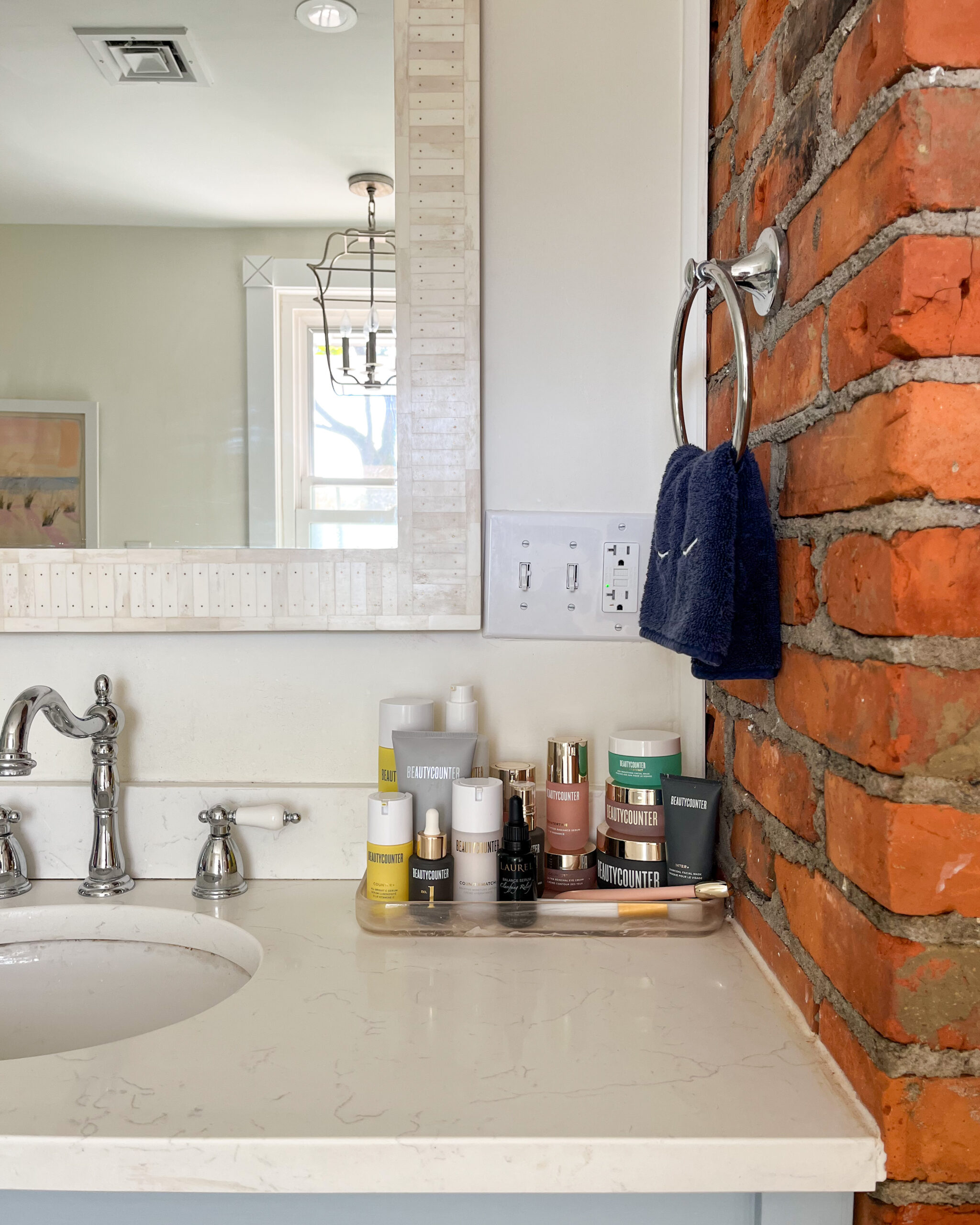 If you follow me on Instagram, I try to share my skincare routine on stories from time to time but I'm not sure I've ever actually written a post about it here! It's taken me a long time to actually develop and stick to a skincare routine but now that I have one, I love it! Full disclosure- I'm much better at sticking to my morning skincare routine than I am my night time one 😉 Some products, like Beautycounter's All Bright C Serum, I've been using for over 2 years and some products, like the All Bright Triple Acid AHA Toner, I've only been using for a few months. But I'm currently loving everything I'm using so I wanted to share… and what better time than during Beautycounter's Fall Refresh Sale?!
The first step is always to cleanse my face. I have combination skin that typically feels pretty oily in the morning so I've been using Countercontrol Clear Pore Cleanser (I also still have breakouts sometimes and this really helps with those, too). Sometimes I even use an exfoliating mask in the morning, like the Reflect Effect AHA Smoothing Facial Mask. Once the weather gets cooler and my skin feels drier, I have to switch to a gentler and creamier cleanser like the Counterstart Cococream Cleanser. The second step is to use a toner (or an essence). I've really been loving the new All Bright Triple Acid AHA Toner and have finally worked my way up to being able to use it daily but if you're just starting out, try it 2-3 times per week first. I love this because it instantly brightens my skin, the glycolic, lactic, & phytic acids resurface my skin and promote cell turnover, and I've noticed that it also makes my pores seem smaller. If you need another reason to try it out, I just read that Megan Stokes uses and loves it, too!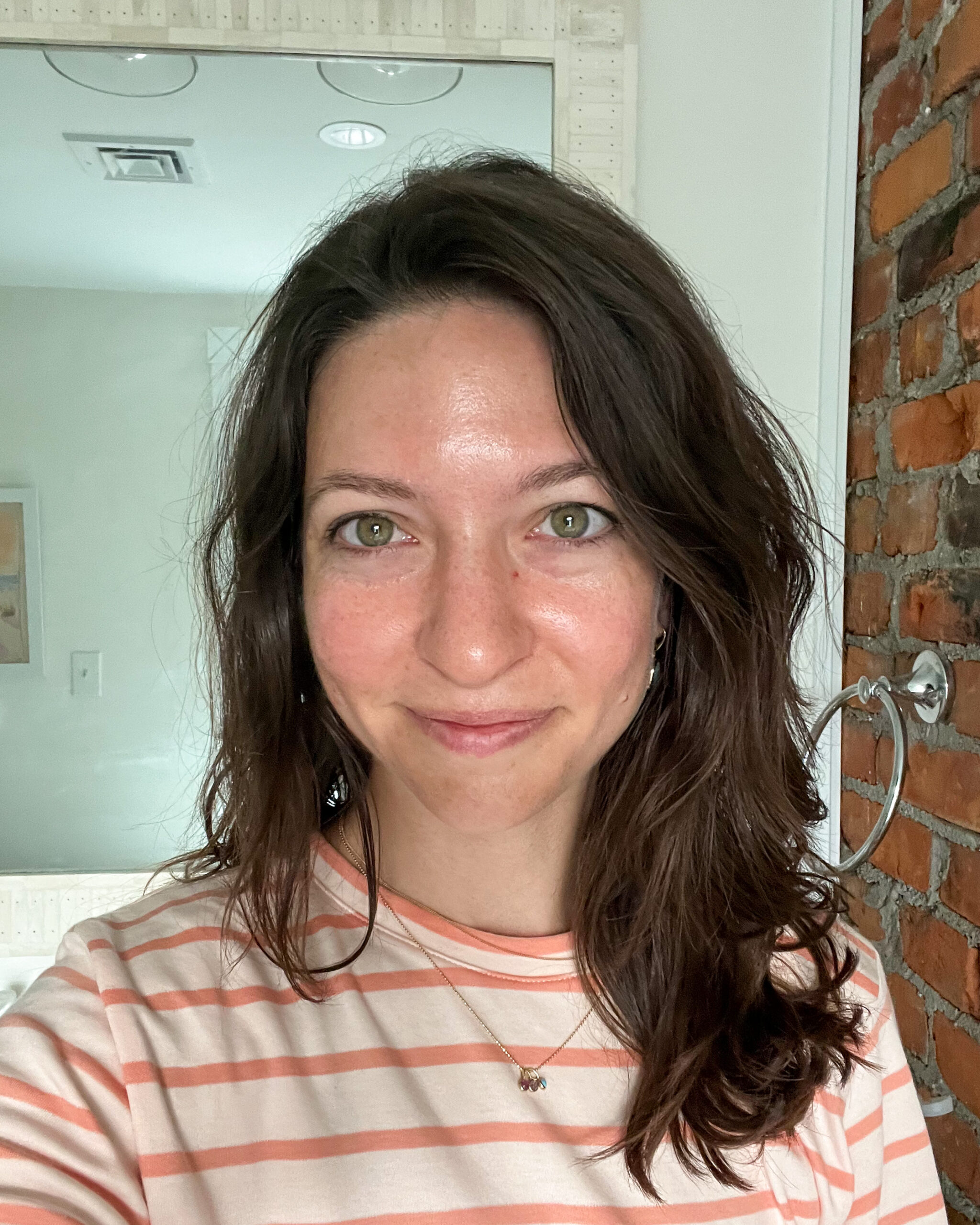 Next, I apply Beautycounter's All Bright C Serum and this has been a game changer for me (it's 15% off right now!). It has two forms of ultra-stabilized vitamin C plus turmeric and camu camu to instantly brighten your skin, a rich blend of antioxidants to protect your skin from damaging environmental stressors, and also helps to both even skin tone (think dark spots, redness, etc.) and reduce the appearance of fine lines and wrinkles. This is the product I most often recommend when people either ask me what I use or are looking for something extra to add to their routine. I credit this product with giving me the confidence to go without makeup daily. If I really want to put a little something extra on my face, I'll use our dew skin or add a little bronzer but I almost never wear foundation and I love it!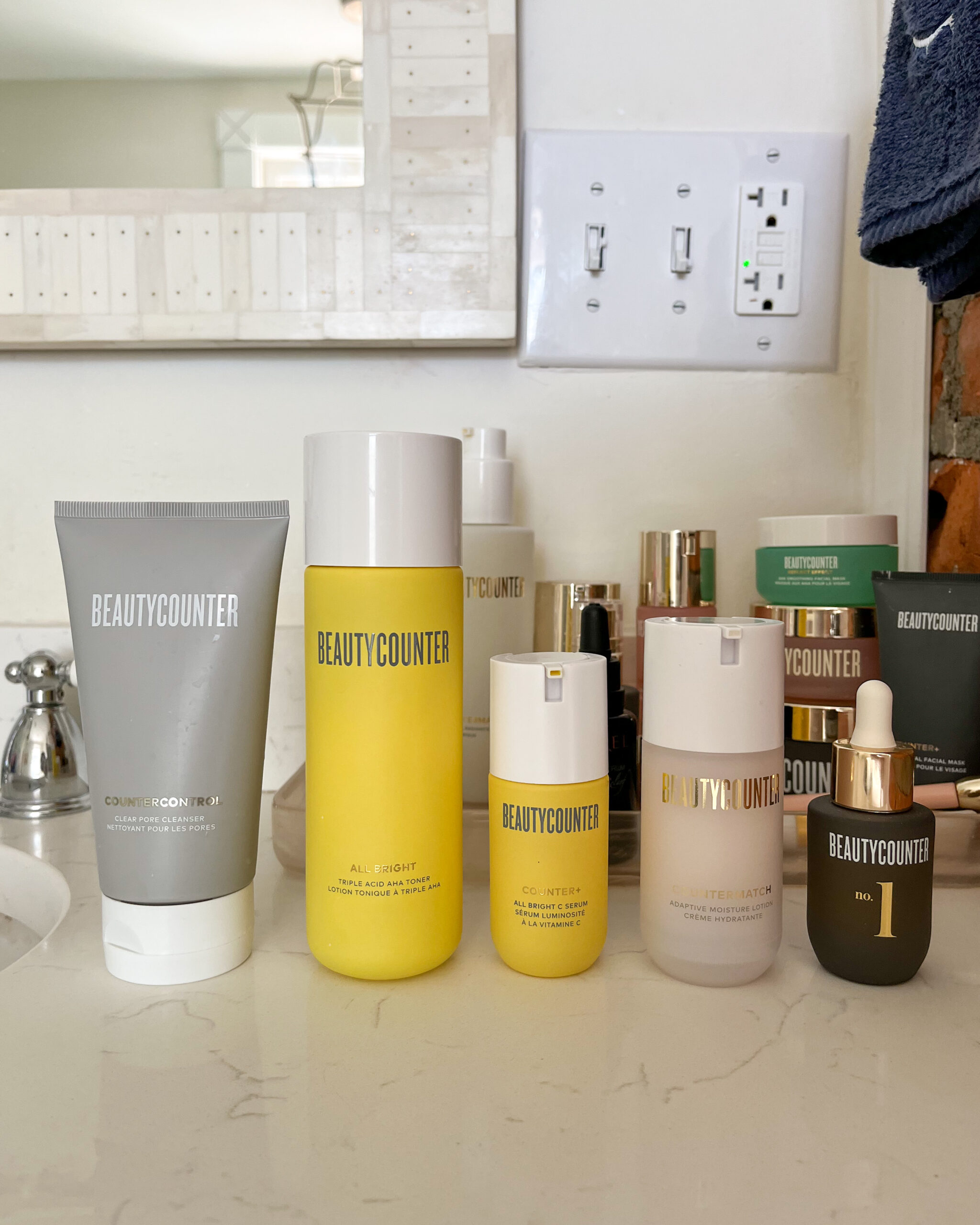 Finally, it's time to hydrate! Ideally, I'd have a large glass of water before coffee, too, but… baby steps! My favorite moisturizer is easily the Countermatch Adaptive Moisture Lotion. It hydrates your skin for up to 24 hours and features squalane, plum oil, phytic acid, and shea butter for healthy looking, glowing skin. I like to add a facial oil on top, too, or even to mix a few drops into my moisturizer and then apply them together. I most often reach for the All Bright Facial Oil but I have a balancing oil from Laurel Skin that I use, too. Typically the only thing I put on top of that is SPF-this one is a good mineral face sunscreen with non-nano zinc oxide, squalane, and vitamin E that doesn't look chalky and absorbs nicely.
Quick tip for applying skincare products: Always apply lightest to heaviest and remember that a little goes a long way! I usually only need 1 pump of whatever product I'm using and 2-3 drops of the oil is perfect.
Shop Bathroom Decor: