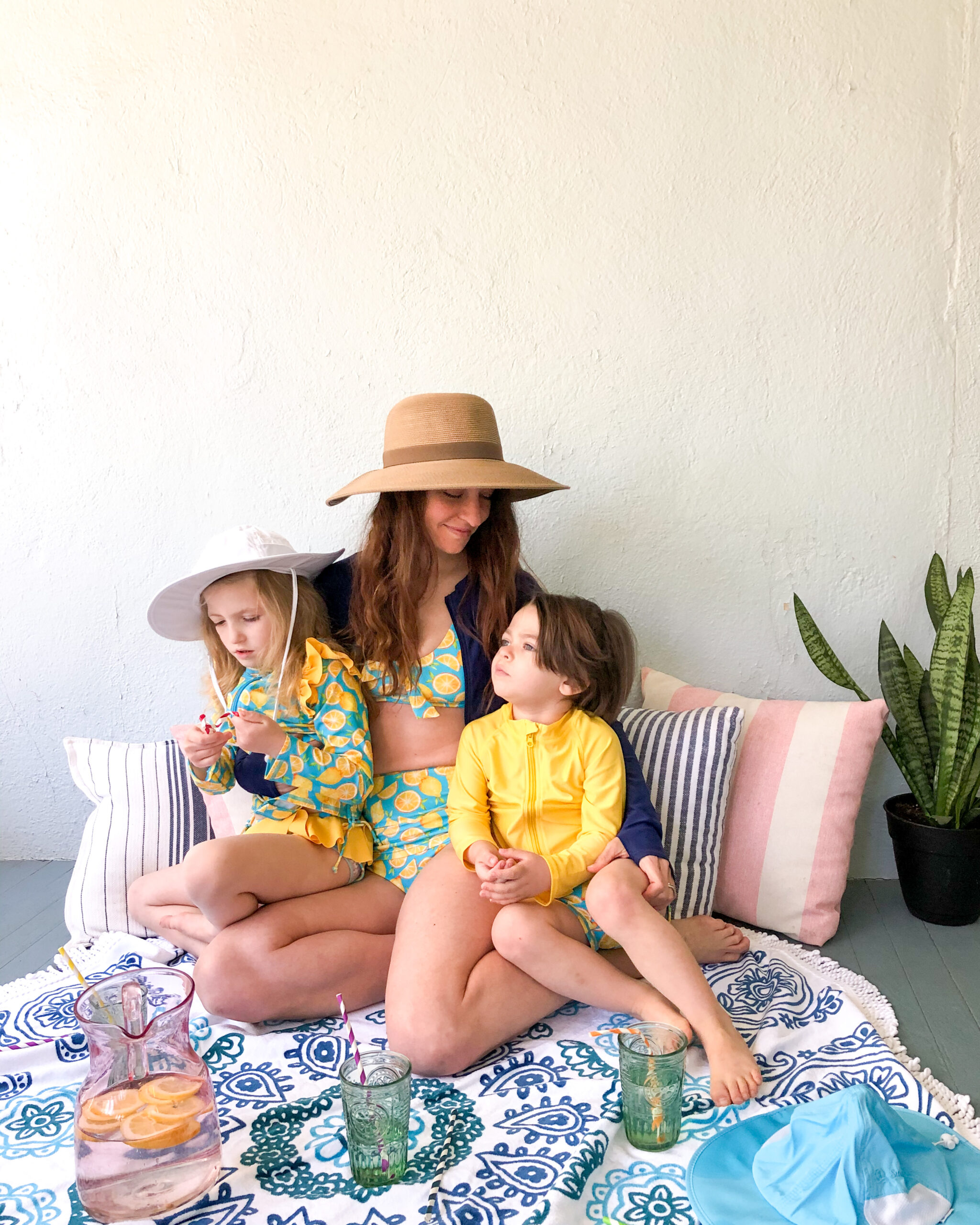 If you've been following me for a while, you know that every summer my kids wear SwimZip suits (see here for last year's suits!). I got my first SwimZip swimsuit for Amelia when she was 18 months old… I actually won a giveaway!… and I've gotten them for my kids every summer since. These were gifted but I have purchased additional items from them on my own each year in addition to the gifted items I've received. Sun safety is really important to me, especially when it comes to my kids as their skin is so susceptible to the sun and each sunburn increases your risk of skin cancer down the road!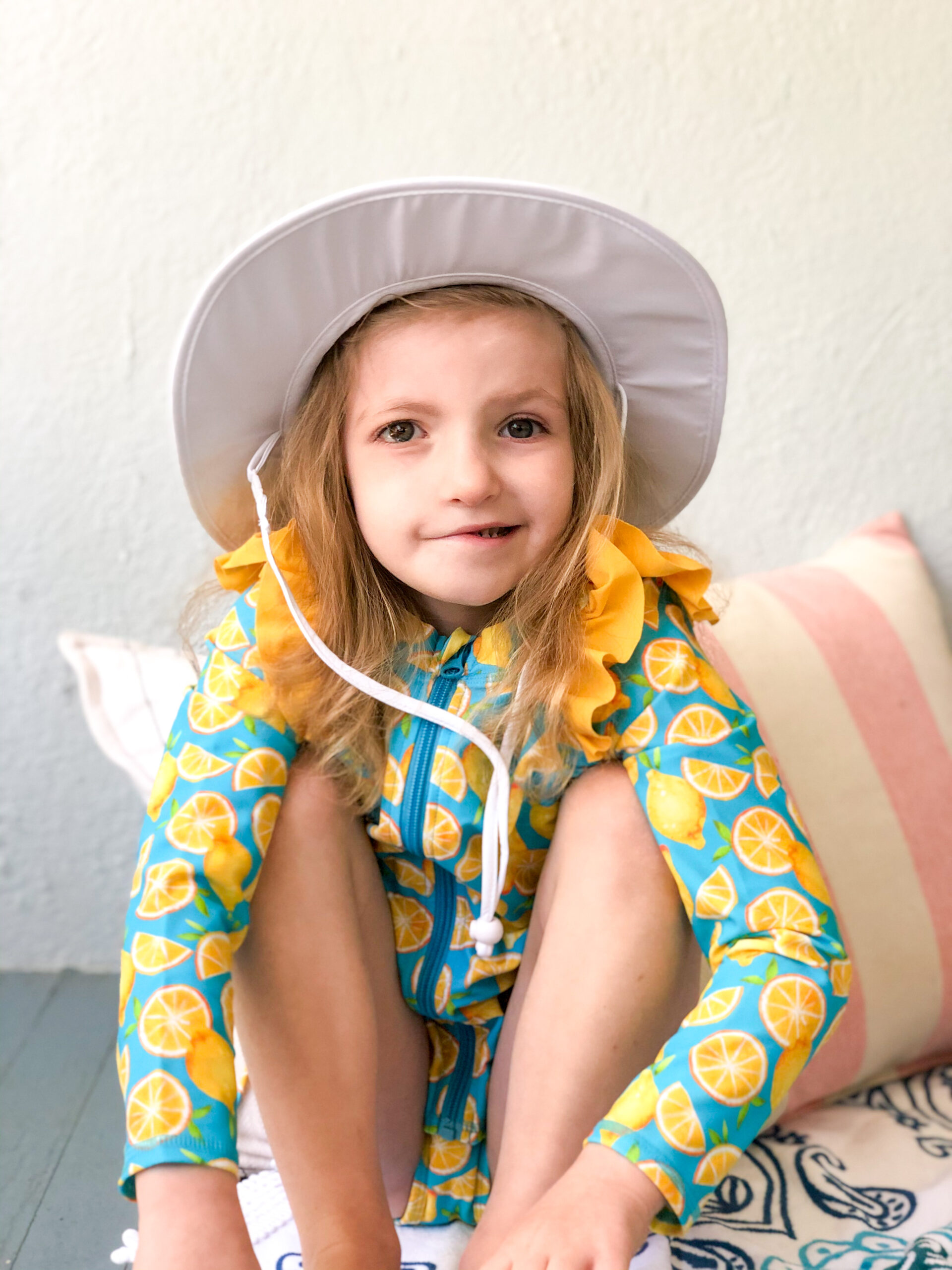 I know I've said this before but the rash guards are my favorite. I've always put them on Amelia and Joseph and it's rare that you'll see them on the beach or swimming without one. I love that they zip so that I don't have to worry about pulling them over their heads to take them on or off. I've wanted one for the longest time but just kept telling myself I'd get one later and never did. Now I'm obsessed- particularly with this cropped version! All of SwimZip's pieces are UPF 50+ so you can rest assured that you and your littles are protected from the sun… even without sunscreen (well, the parts that your SwimZip piece covers, at least)!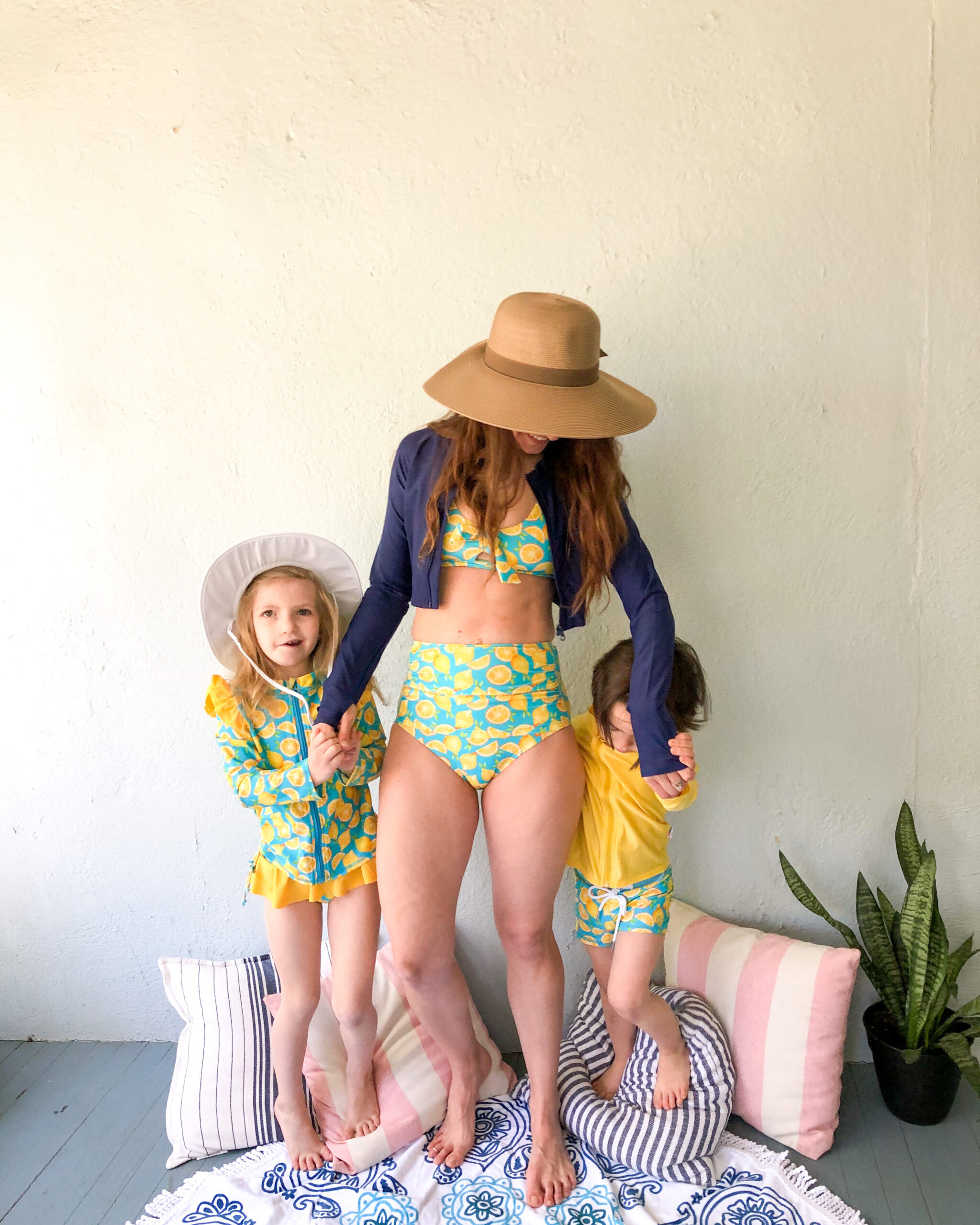 Amelia is usually all about the pink and/or flowers and/or unicorns so I was pleasantly surprised when I saw how much she loved the lemon print. I think the ruffles helped! SwimZip also just launched some floral prints which are adorable!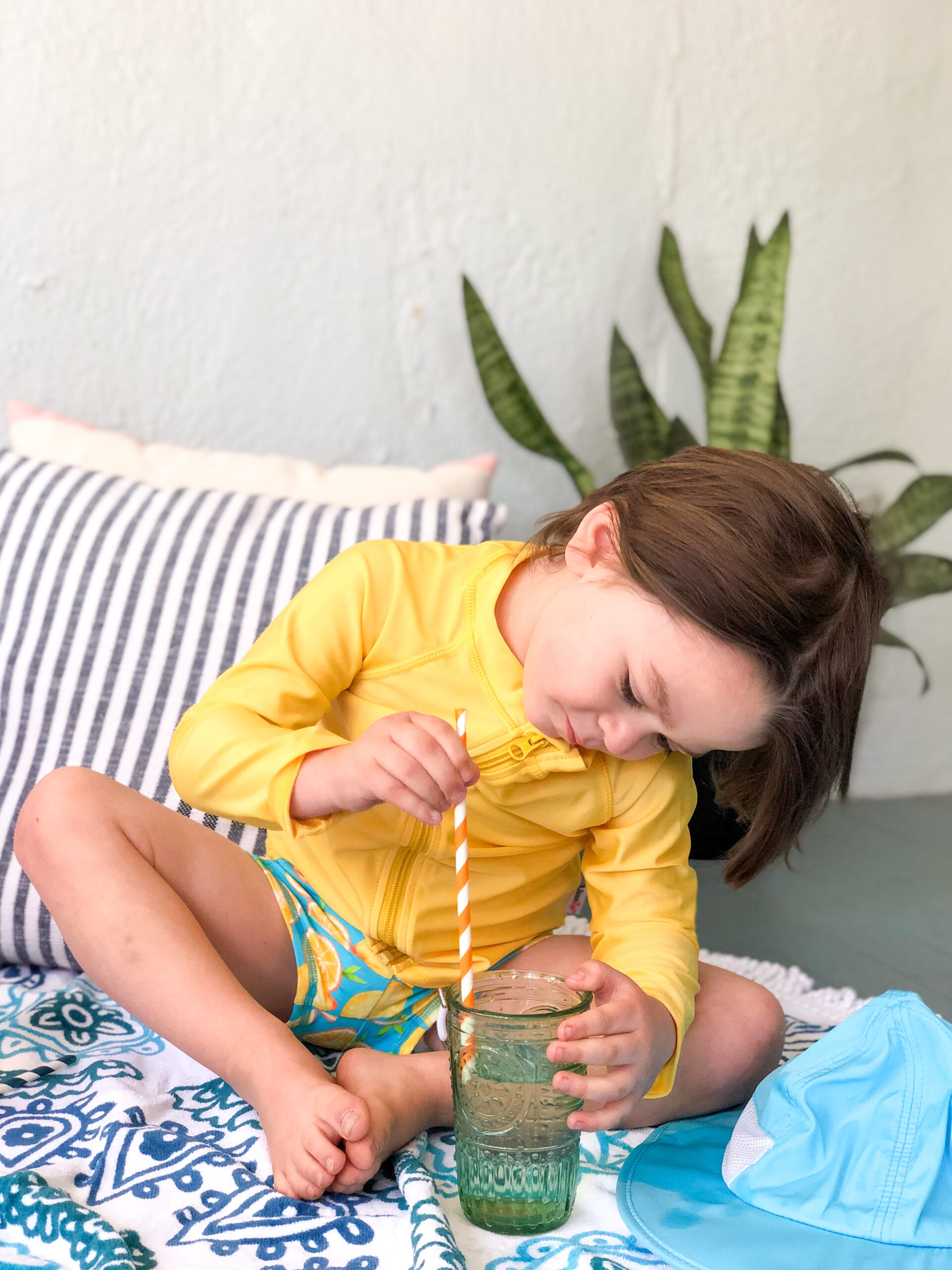 I love the euro shorties for little boys because I just love seeing his little legs and I figure I only have another year or so before he decides what he wants to wear. Most of his swimsuits are the euro shorties, actually!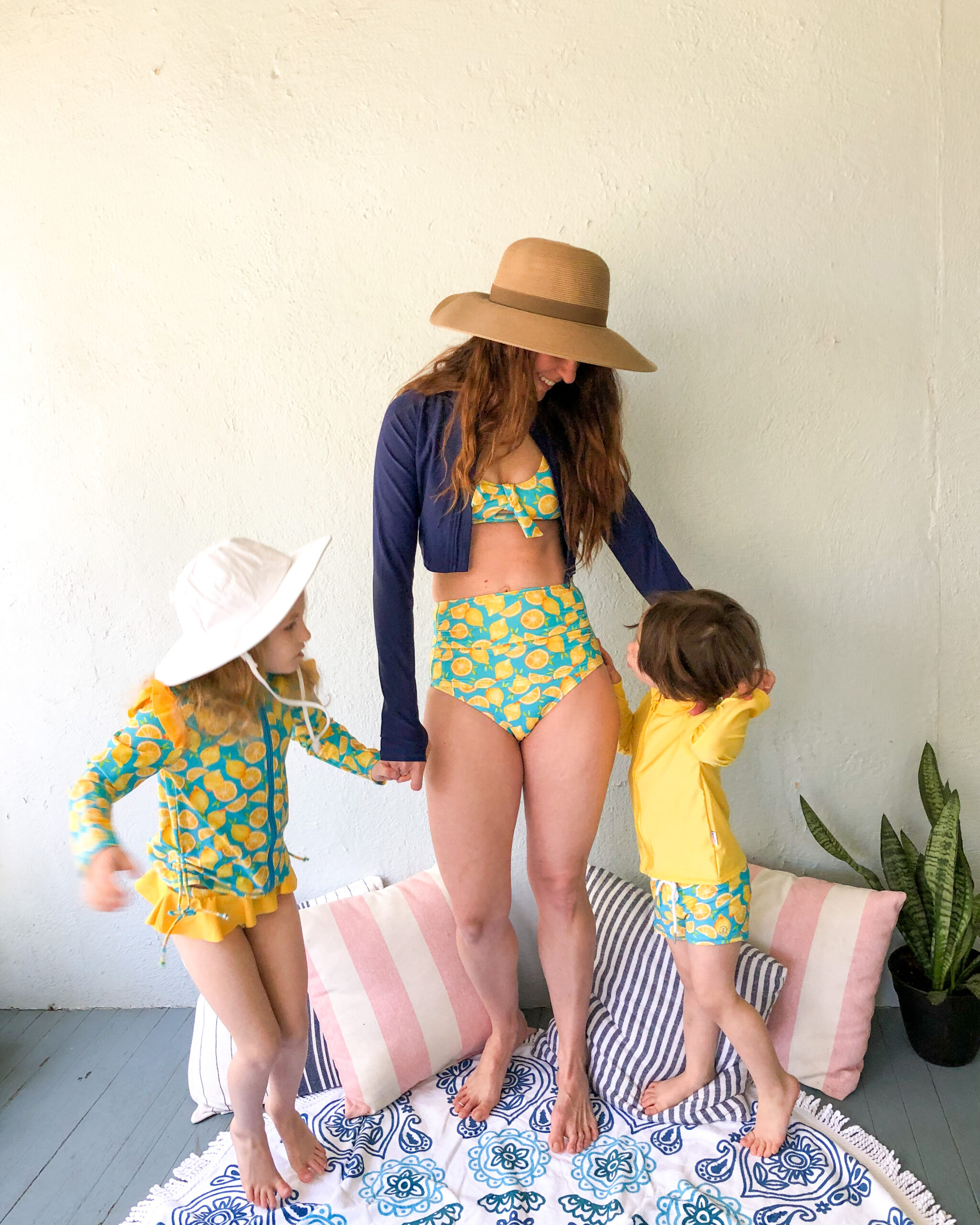 Also, hats. I've always had my kids wear hats if they're going to be in the sun for an extended period of time. It's just another layer of protection from the sun and helps ensure that their faces don't burn! I don't know about your kids but mine are always running wild and putting on sunscreen is not their favorite activity so getting them to reapply when we're at the pool or beach can be really tough. Obviously, I do it but if they're wearing a hat and a rash guard I worry a lot less that their lotion is wearing off because I know they have another layer of protection!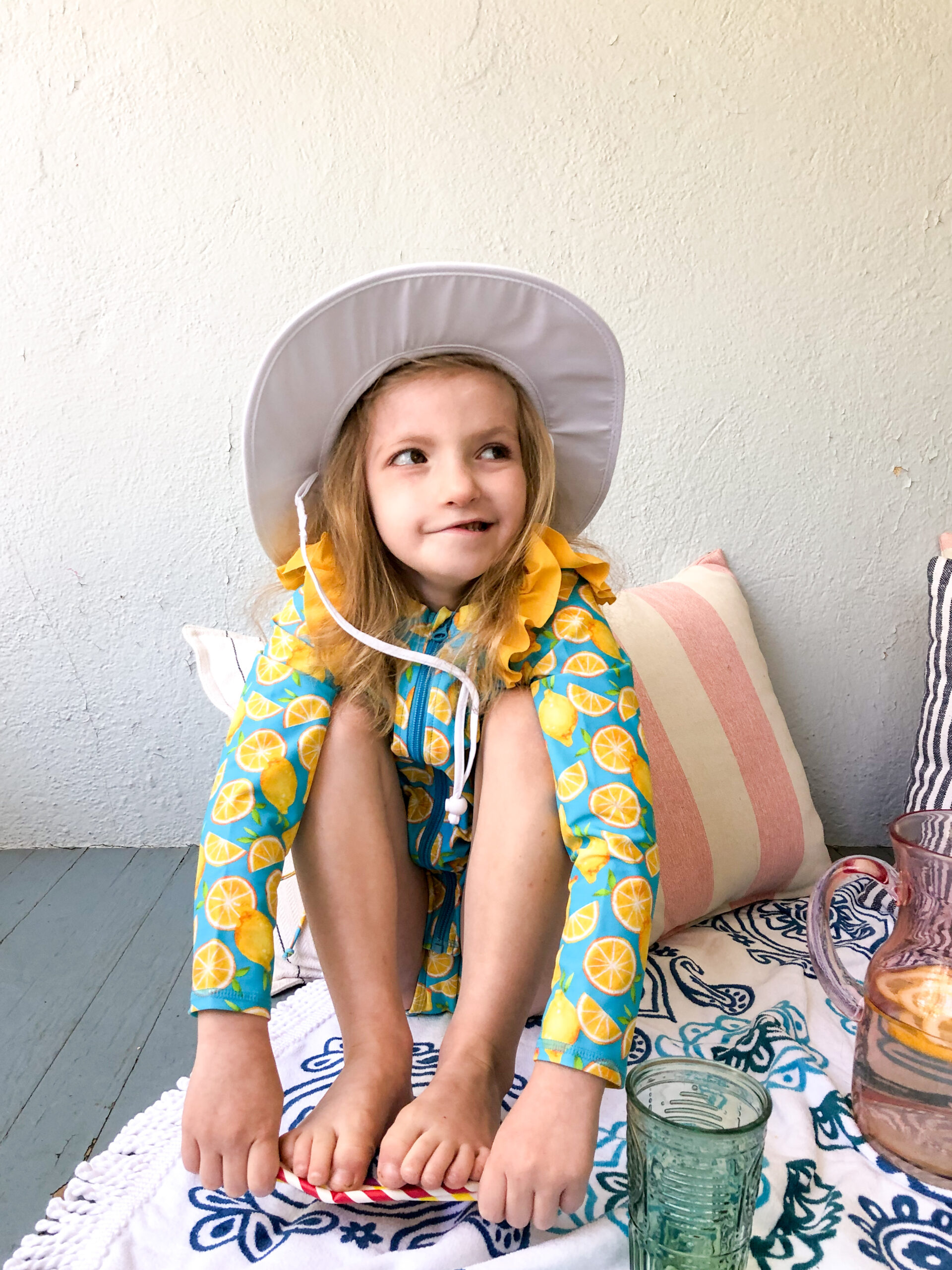 I was so excited to see this round beach towel! I've actually always wanted one but never got around to getting one for myself so I was super happy to see this in my SwimZip package (gifted). I just washed it and dried it and it still looks great annnnd it's under $25!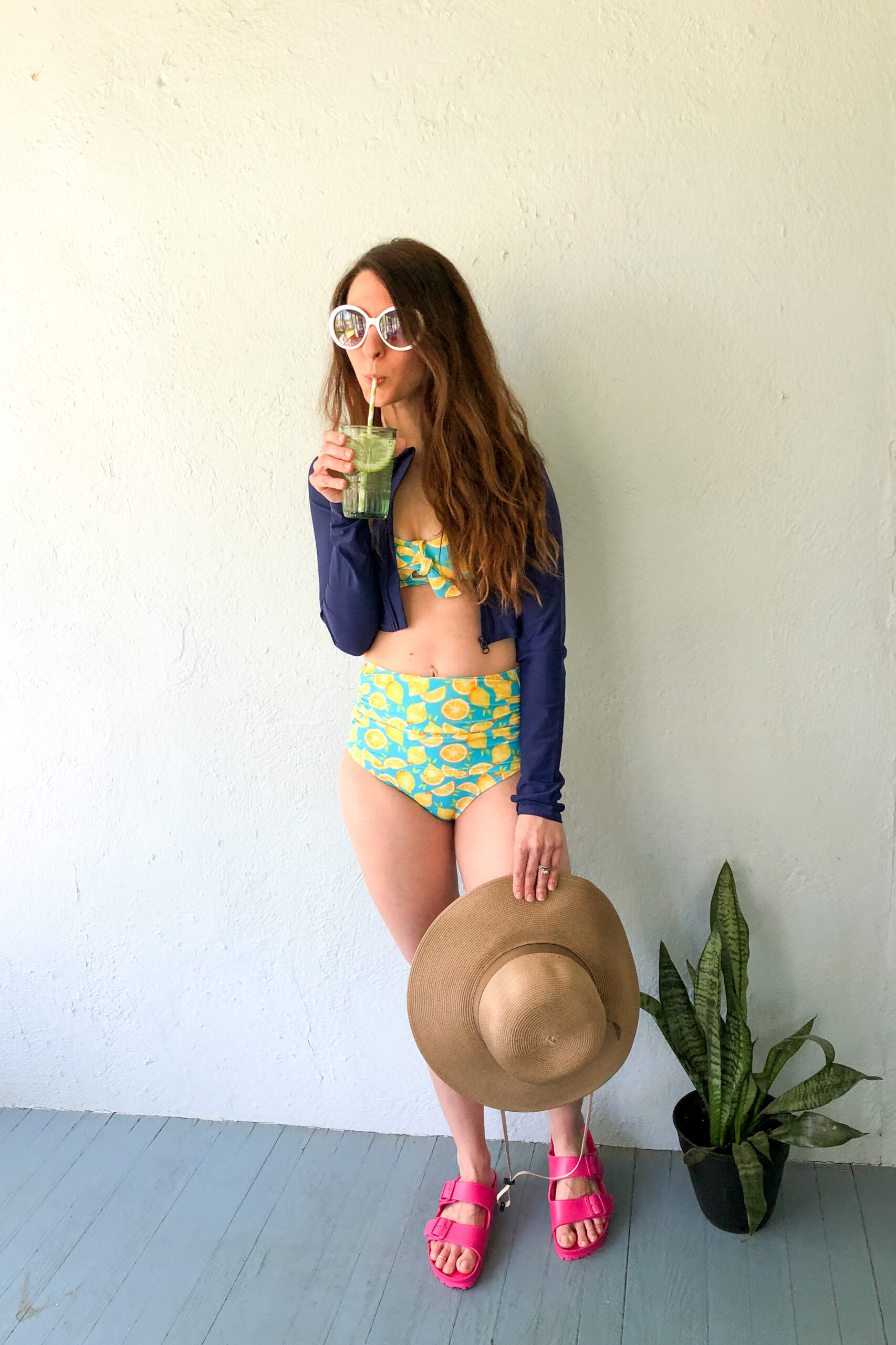 We took these on our screened in porch (I've been SO thankful for it this season, especially during quarantine!) since we haven't been able to travel much and I was pretty happy with how they turned out! The kids were actually relatively cooperative for this one and the photos turned out really similar to the vision I had in my head. If you take a lot of photos, you know that it doesn't usually happen that way, especially when kids are involved, so this was definitely a win!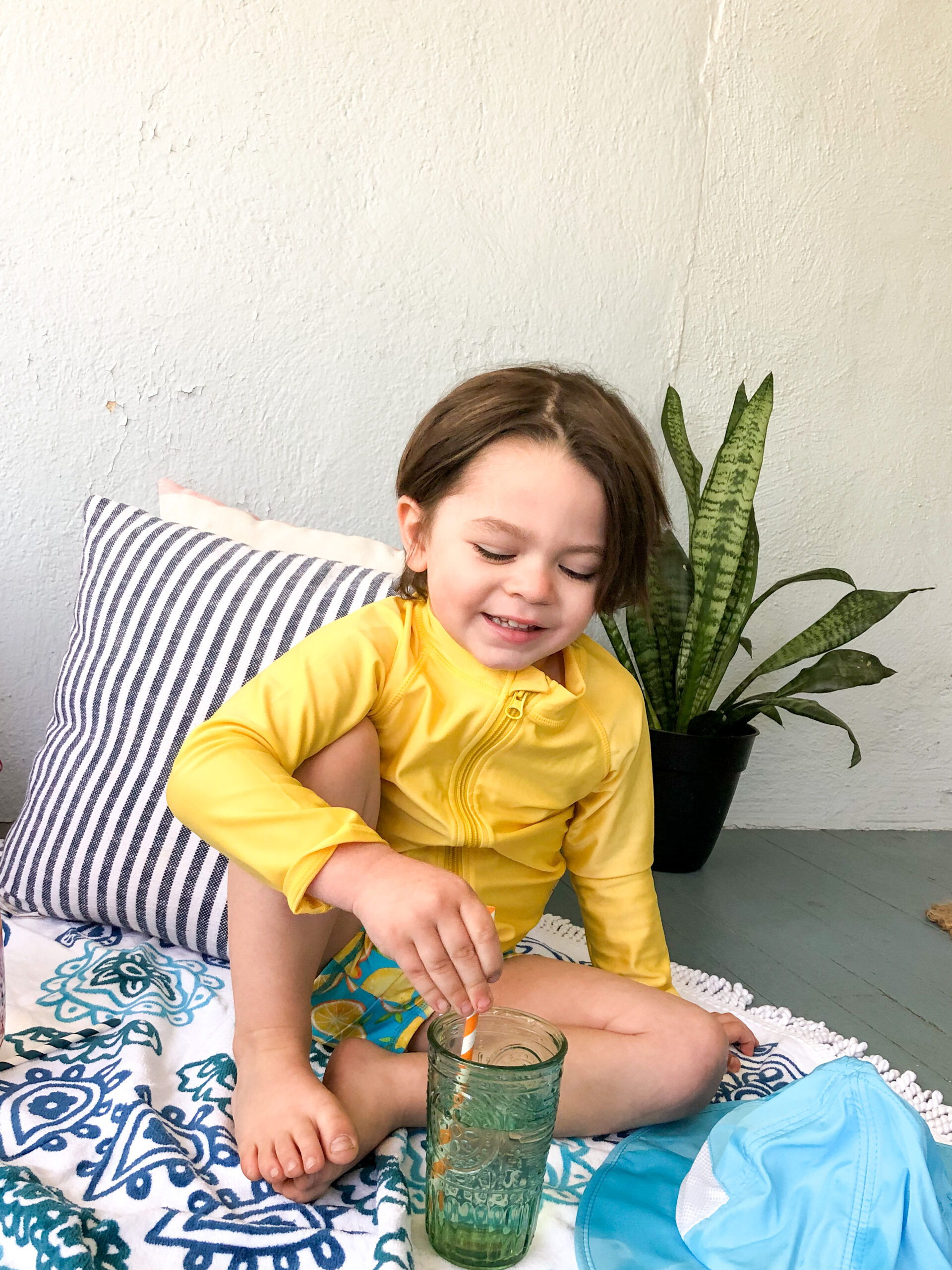 Did you do anything fun over the weekend? Friday was Joe's birthday so we made birthday crowns and a cake 🙂 Amelia also had her last Zoom class on Friday which functioned as her Pre-K graduation (I cried the entire time)- we found out last week that their school is closing so it was extra sad! It was kind of a bummer week between finding out about their school and that our Disney trip is cancelled for July so I was hoping to recharge and realign this weekend and just let out some of this stress. However, it ended up being a really heavy and sad weekend with everything going on right now and definitely scary with riots happening so close to home. I've spent (and will continue to spend) a lot of time educating myself on what I can do to help and do better and how to educate and teach my children so that history doesn't repeat itself. Please feel free to share any resources you may have here or on my Instagram page! How are you doing wherever you are?