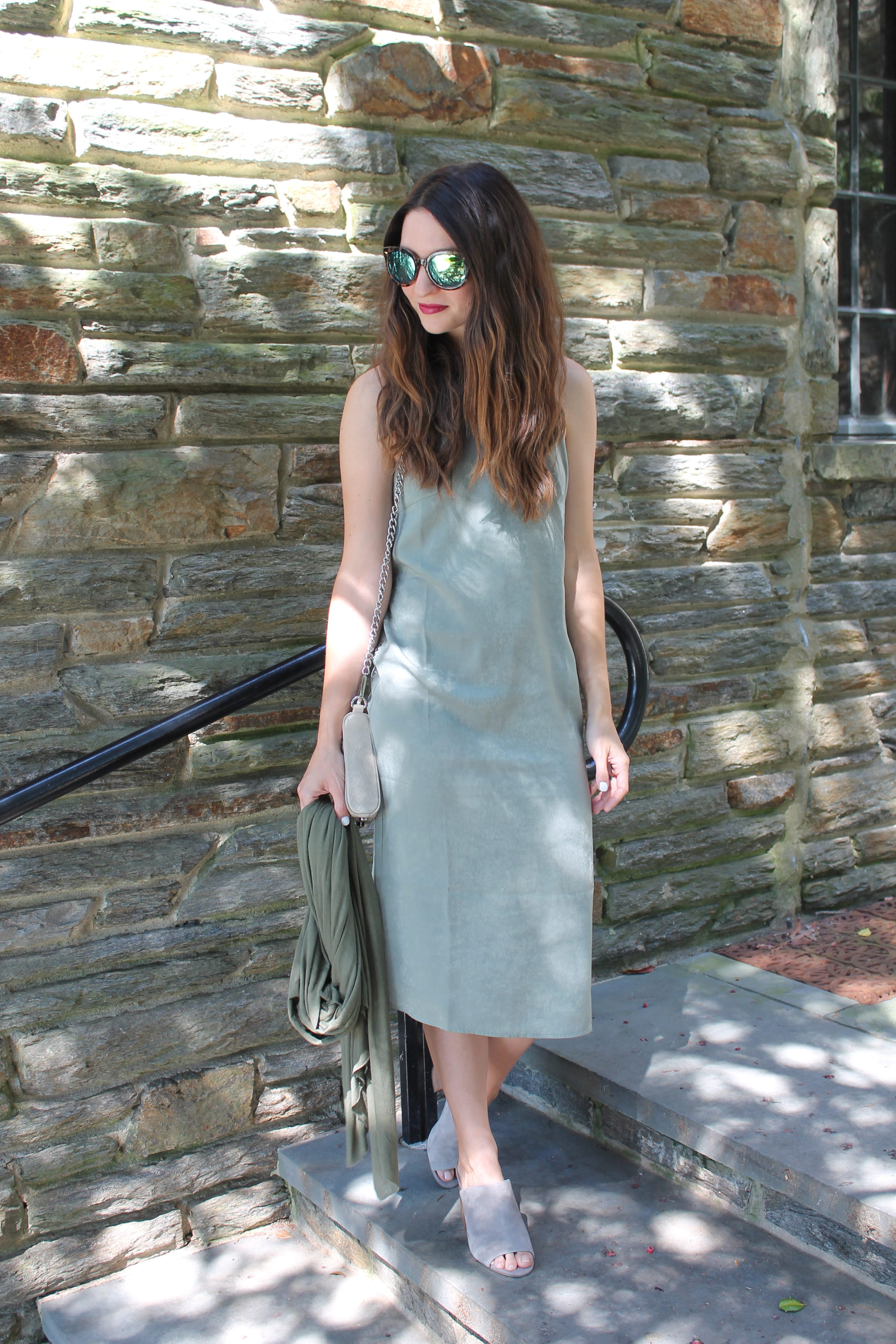 I LOVE the color green of this dress. I've actually already bought a lot of green this season (this dress, this tee, this tee) and there's still a few more pieces I want (this bow, this sweater, this jacket)! Green has always been my favorite color and I'm so happy to see so much of it in style this fall.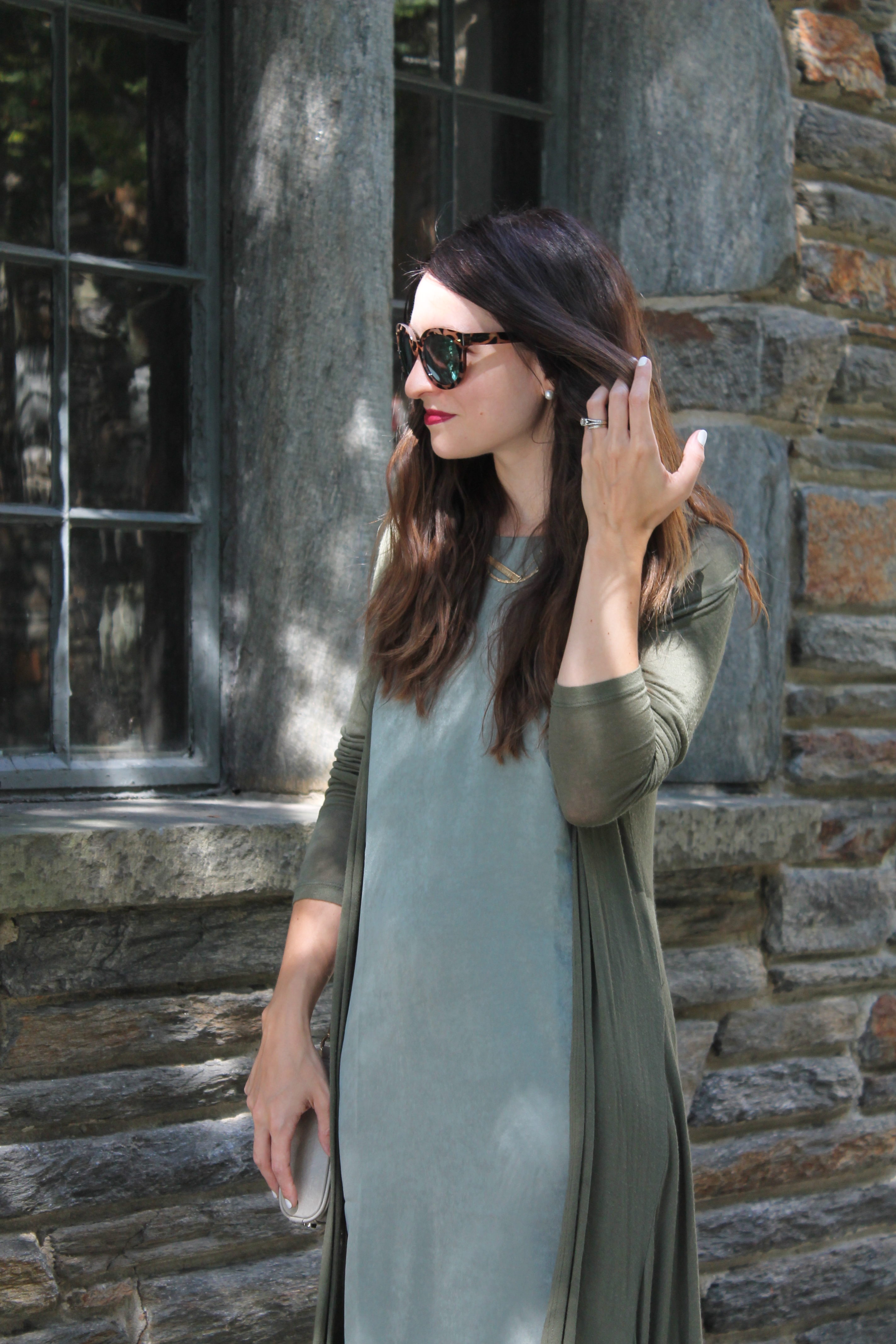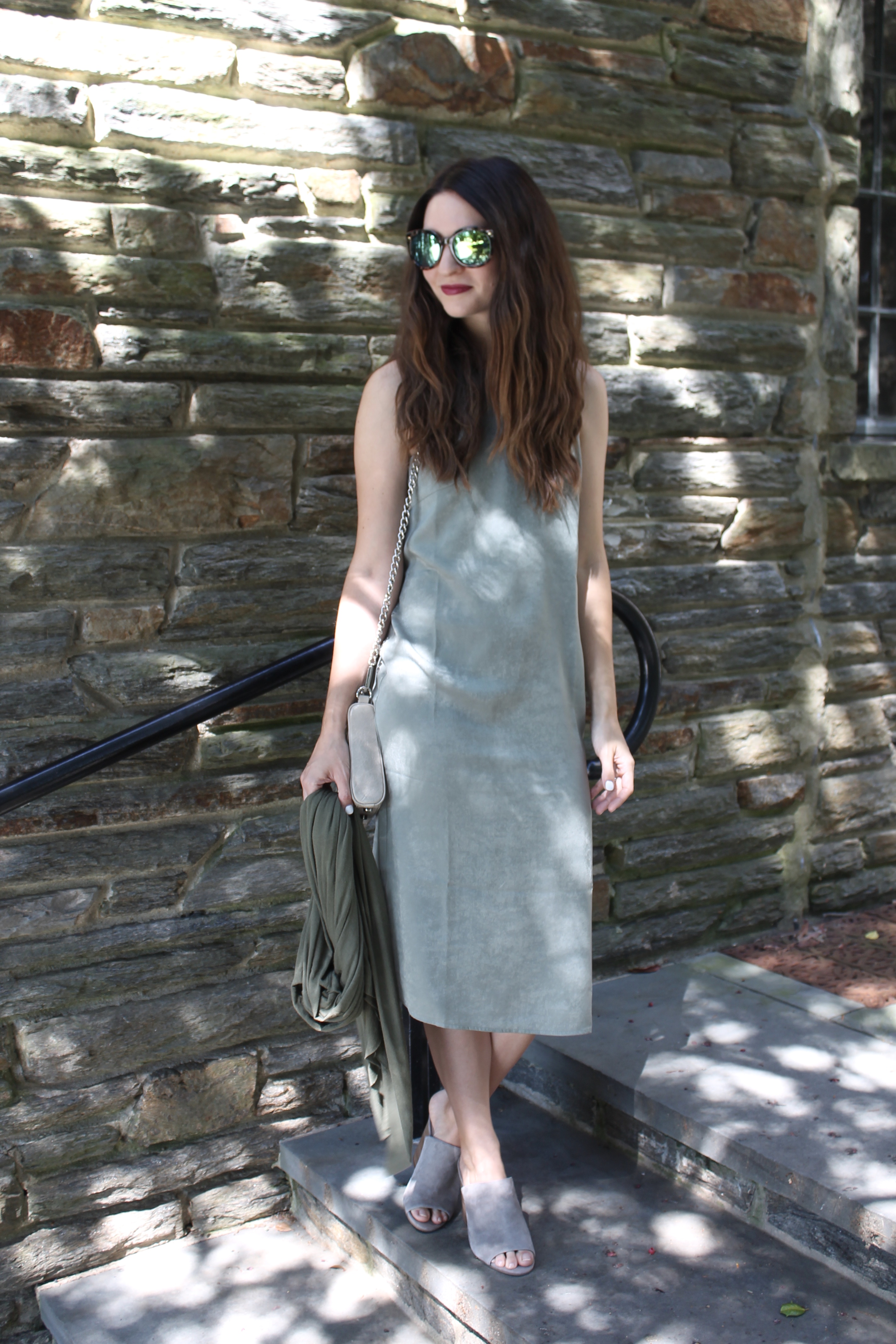 I'm wearing my regular size and I think it fits well overall. The shape is pretty boxy (I know it's pretty obvious, but just in case you were expecting more of a form fitting fit) but I love the high neckline. I also love the spaghetti straps, that I just noticed you can't really see here because of my hair, because they remind me of the late 90s (Practical Magic or 10 Things I Hate About You, anyone?!)!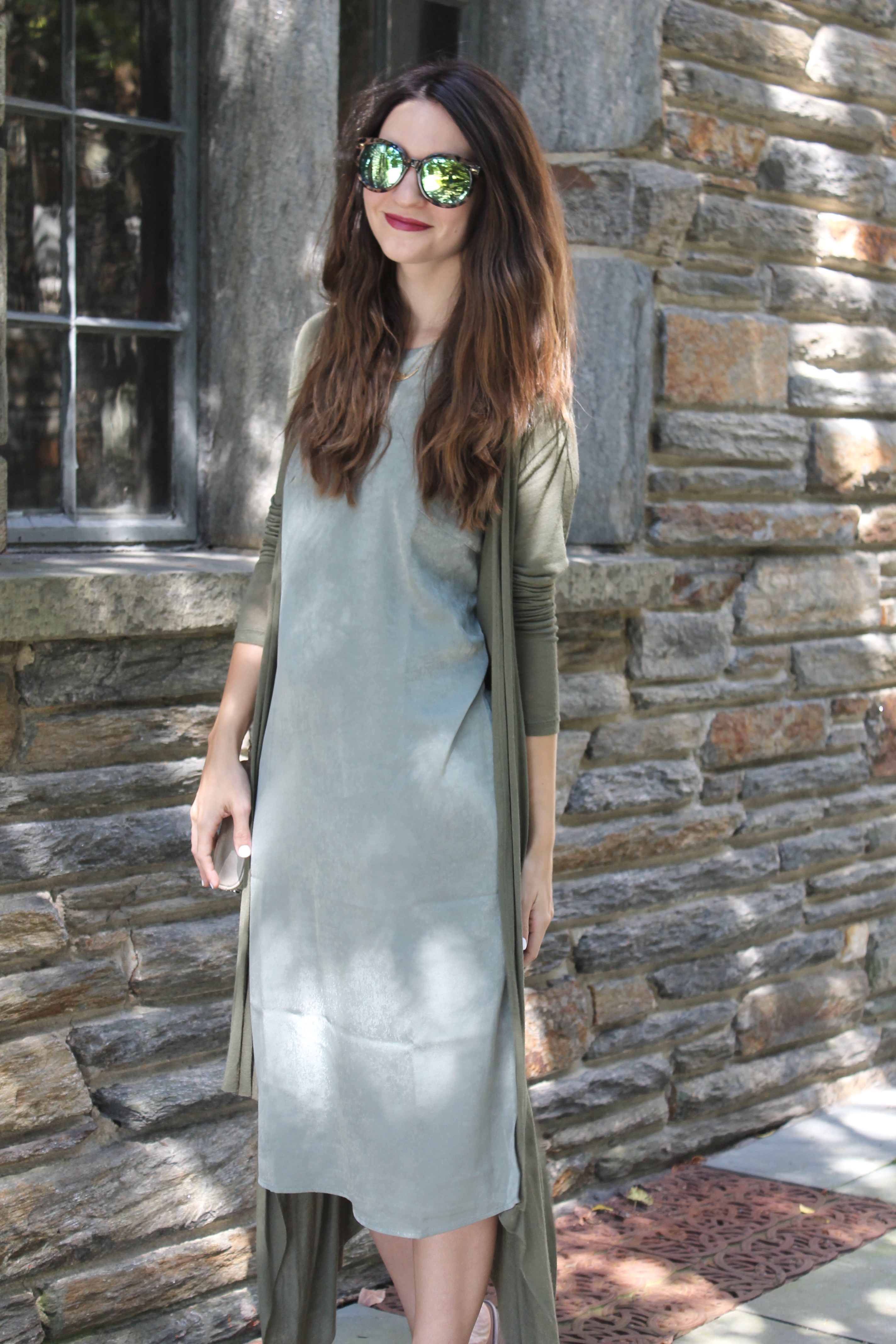 Ok, I just saw that this dress is actually on sale for $23 (comes in 3 other colors, too!)! I also really love this dress (similar but with a floral print!) for fall! This would look great with a chunky cardigan and booties for the perfect fall dressy but casual look- think brunch, dinner, you could even dress it up for work!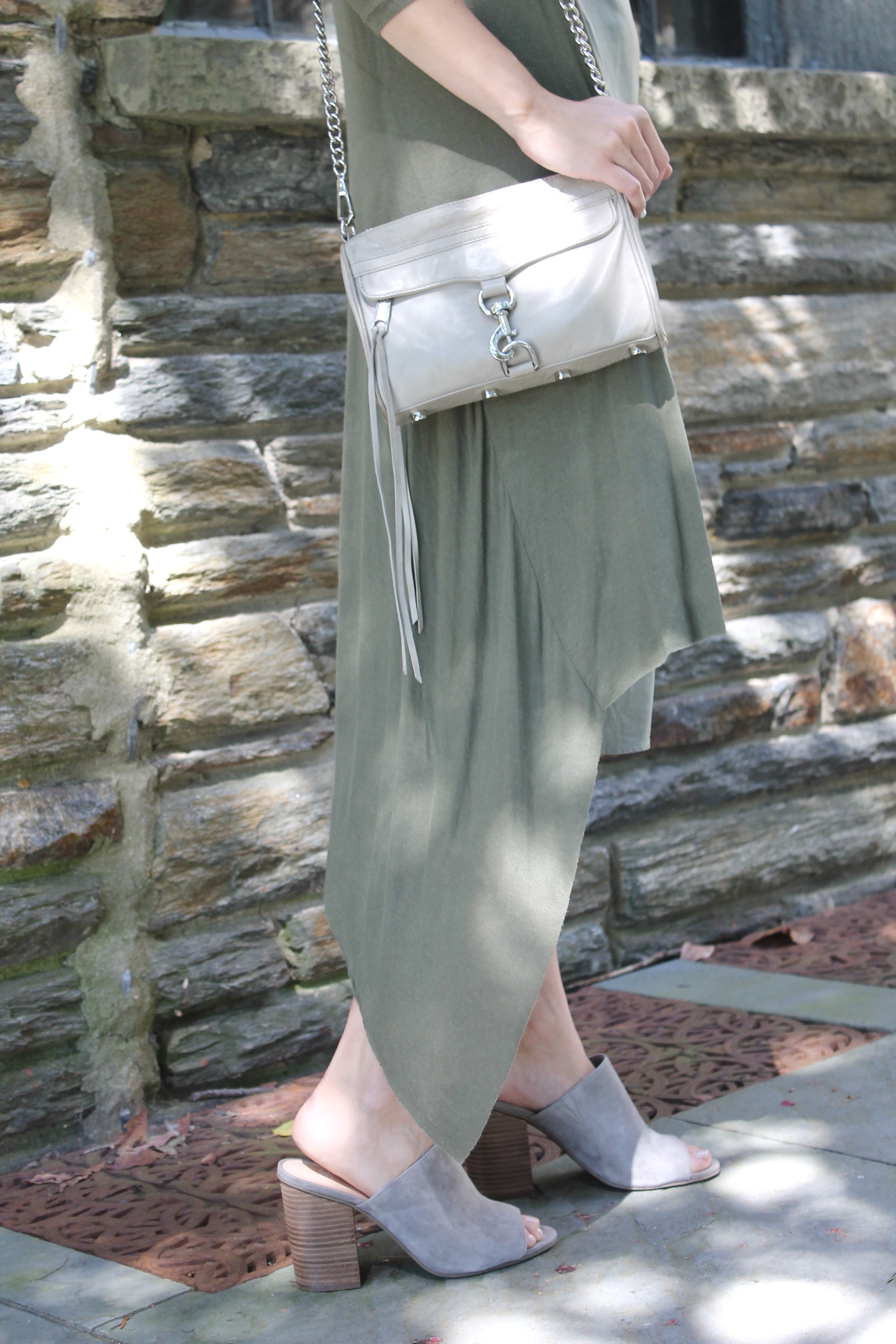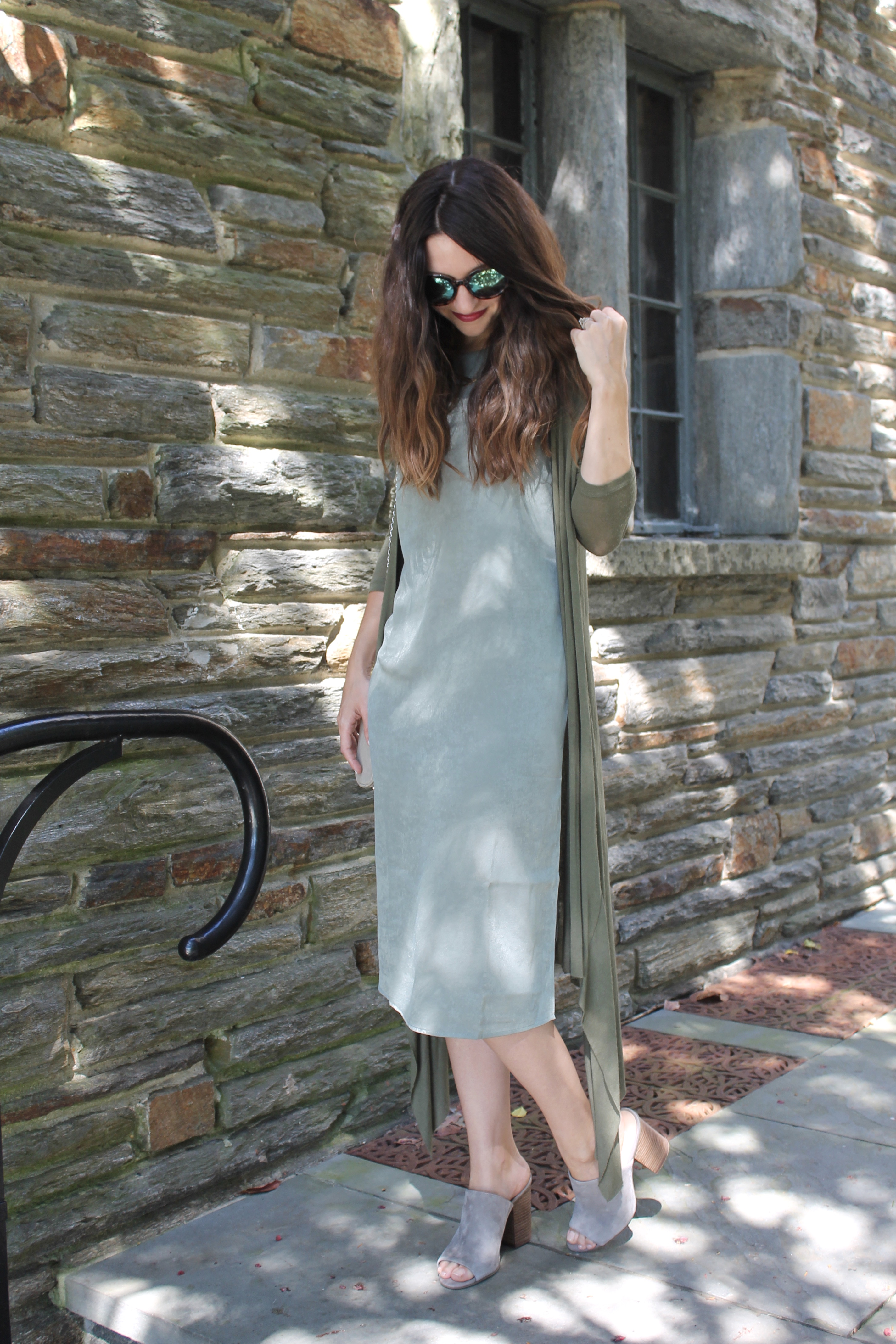 dress: Nordstrom (on sale for $23! here's a similar color, also love this one), cardigan: Nordstrom (old), heels: Nordstrom, bag: Rebecca Minkoff
Happy Wednesday! I'm getting ready to get Amelia ready for school. I've been up since 6 because I've been trying to take some time to get ready for the day and work on the blog in the morning in an attempt to feel a little less frazzled during the day. Of course, though, Joseph has also been up since 6! And I literally only fed him, did the dishes, and took out the recycling. I didn't sit down to actually write until 7:15… no idea where the time goes! Here's to maybe getting some cleaning done during nap time because my house looks like I have 6 kids right now. Hope you have a great day!