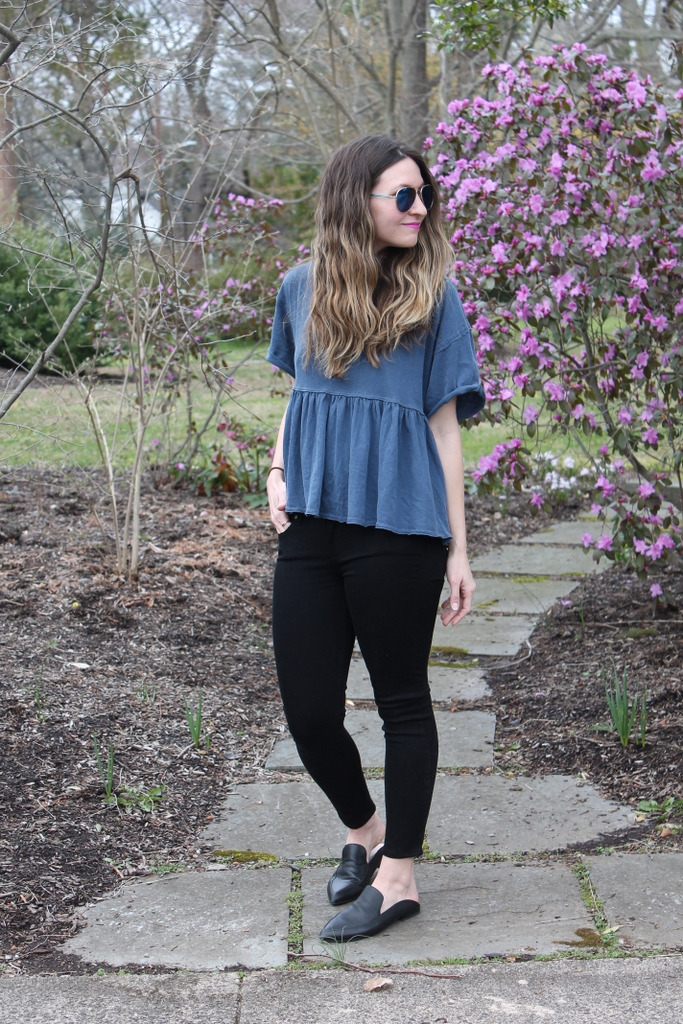 I used to think that fall was my favorite season but I get so happy in spring when the weather starts to warm up and the days stay lighter longer and everything is in bloom that I think I've officially converted to a spring girl. This tee has been one of my favorites this season and I love that I can continue to wear it even through summer (and fall, but I don't want to think about that quite yet). Also, I pretty much love peplum anything. It feels so ladylike and even though this is really only a seriously comfortable tee, somehow the peplum makes me feel a little more like I actually got dressed.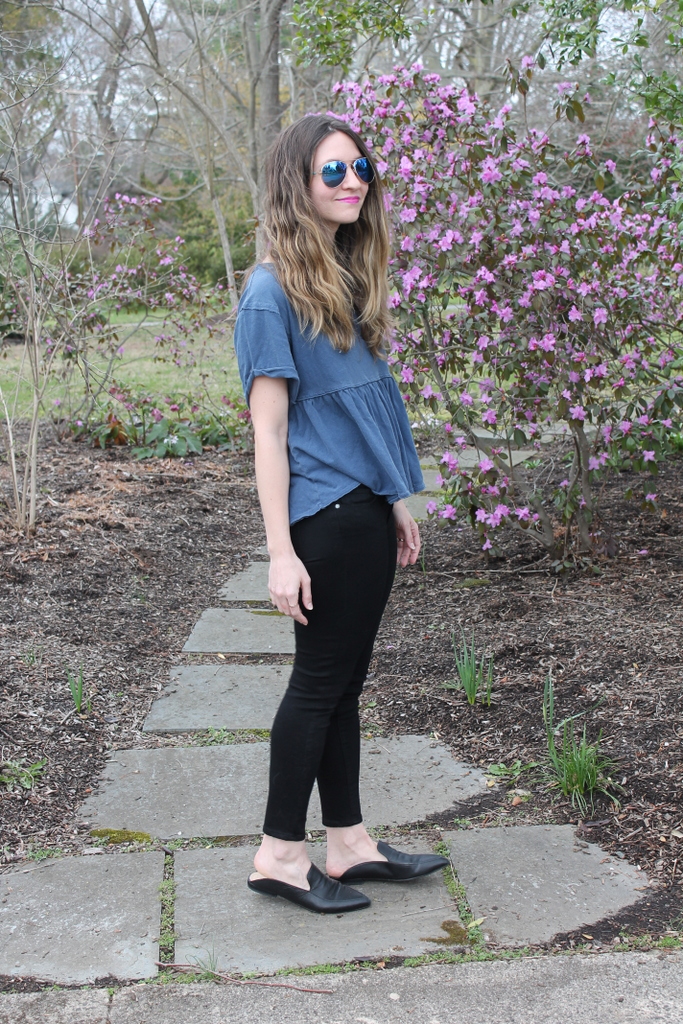 I know everyone doesn't like the combination but I love wearing navy and black together. I think it's the perfect unexpected color combo and it's a nice change from the typical (yet classic) navy and white or navy and red. It's also a nice option for dreary days and gives navy a less nautical feel.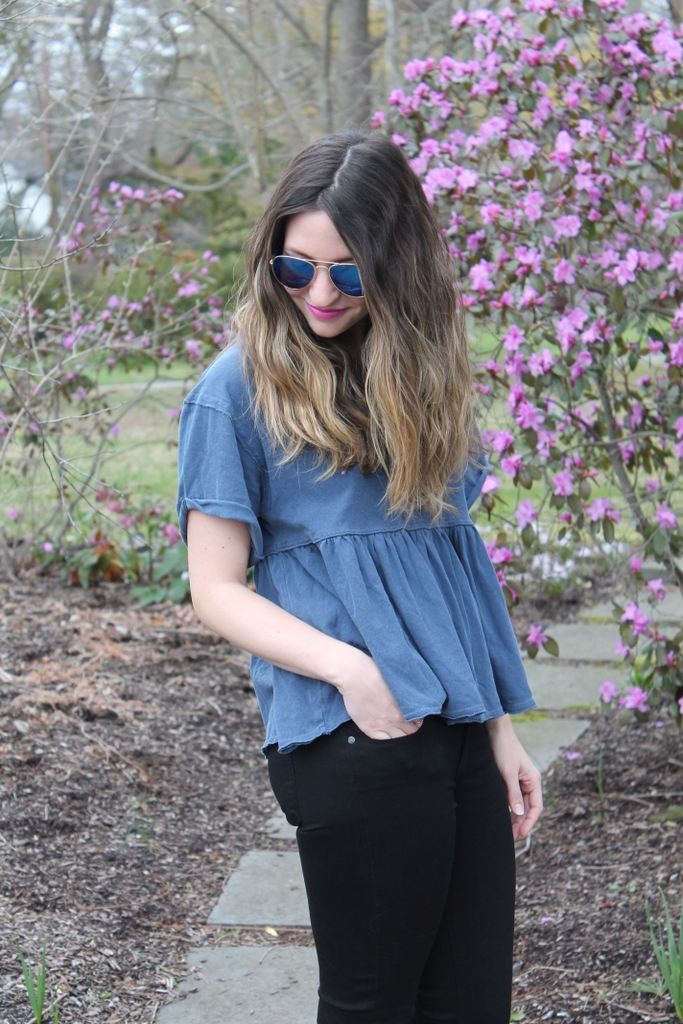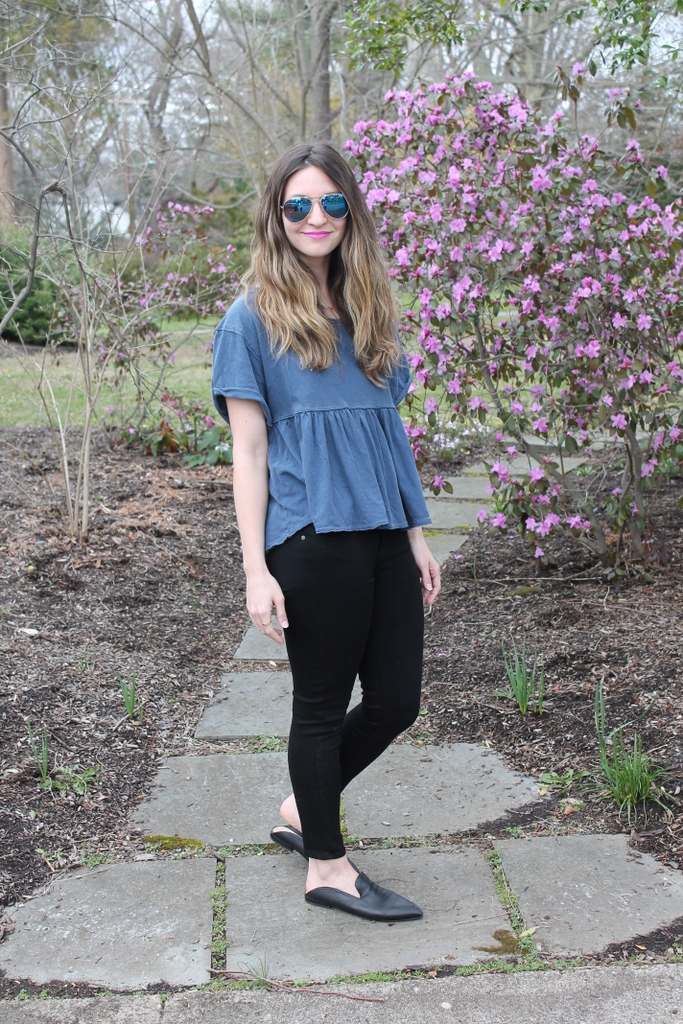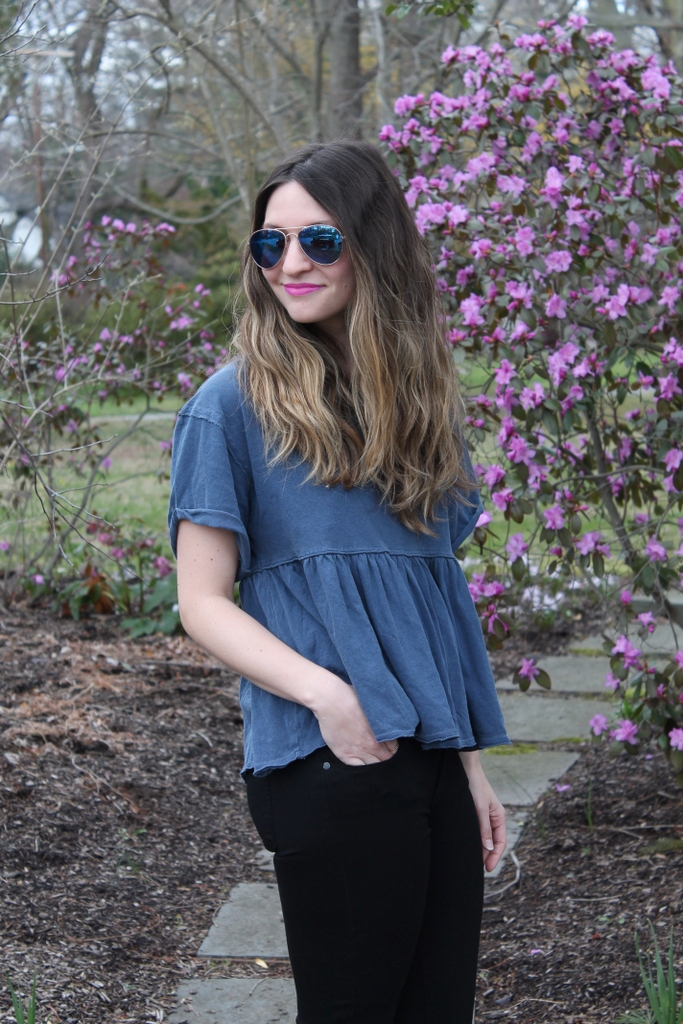 Also, I seriously don't remember the last time I blow dried and/or curled my hair. Definitely not since Joseph was born… I've been throwing some mousse in and letting it air dry because that's about all the time I have (showering takes up enough time as it is!)! I think it got a little curlier, though, since having him? Is that even a thing?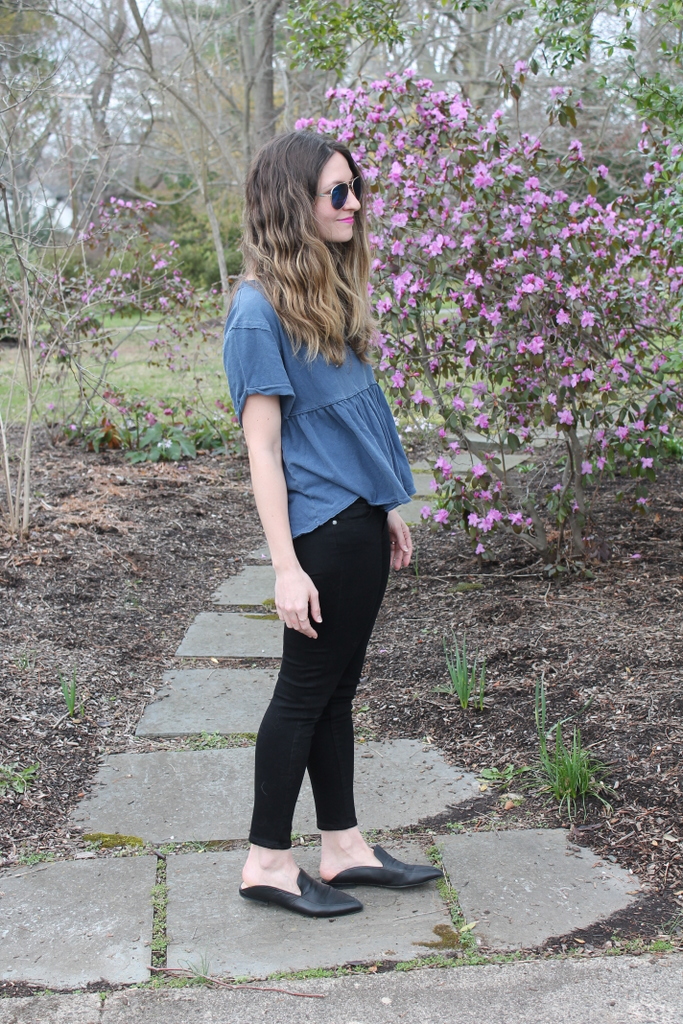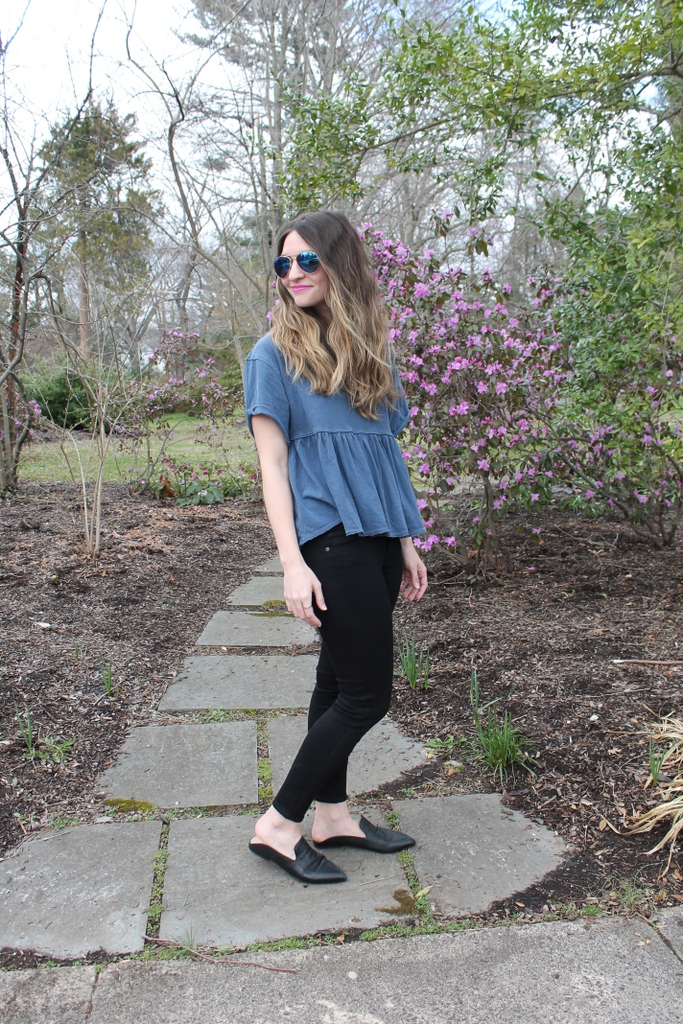 tee: Free People, jeans: Paige Denim, shoes: Kristin Cavallari, sunglasses: Nordstrom
Happy Wednesday! Hope you all have a great day! I think we're finally on the upswing from this cough/cold. Amelia's voice is still pretty raspy and she does have a cough but Joseph's cough is pretty much gone and his voice is back to normal. Also, I'm feeling much better, though I'd rather still be sick than see them still sick 🙁
❤Britt