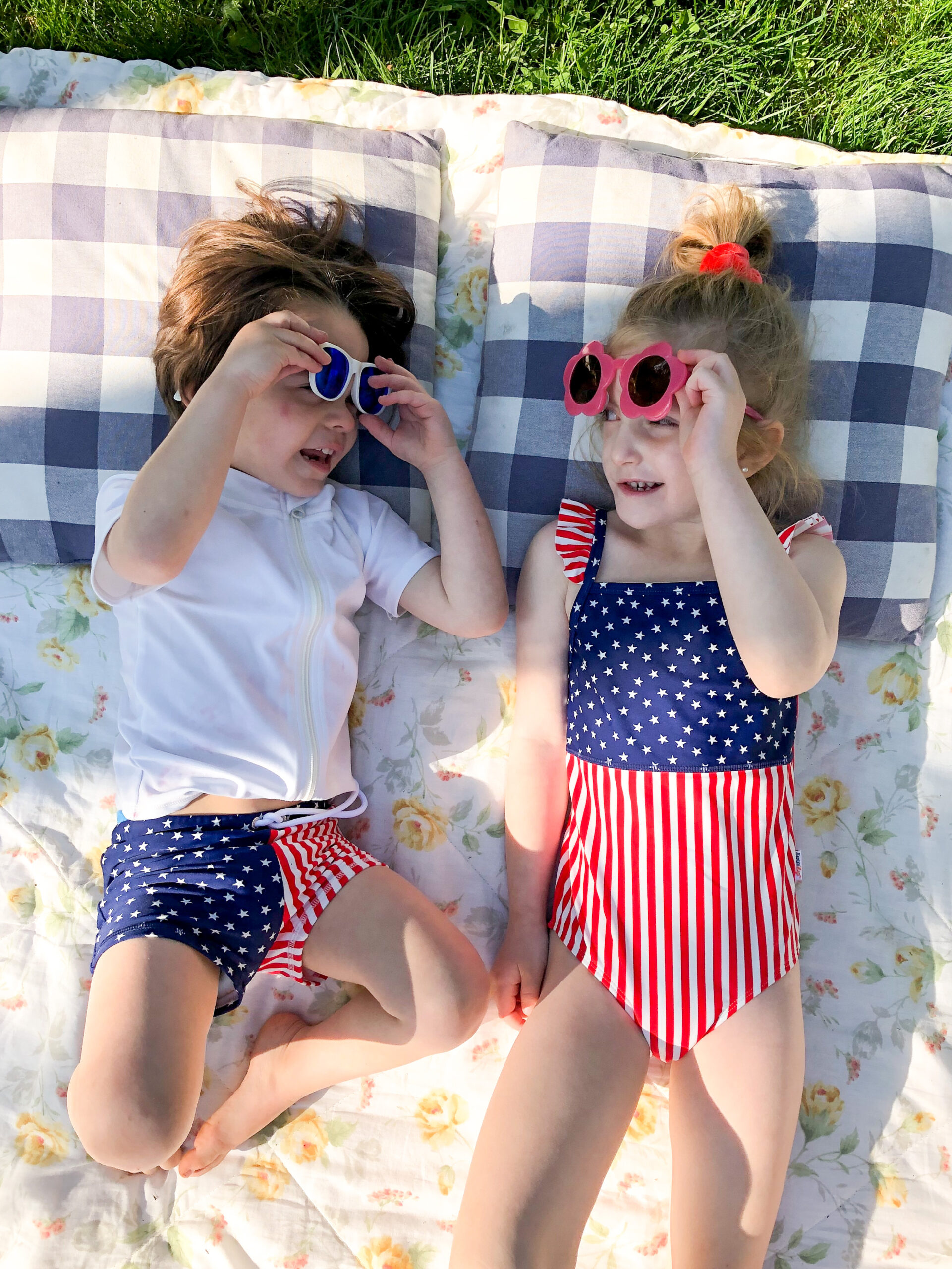 In case you missed my recent post about Swimzip, they are one of our favorite sunsafe swimwear brands. We received these suits back in early May and have worn them almost every weekend since! I'm excited to announce that they're having a sale starting today (6/25) through Saturday (6/27) offering 30% off select suits, including our red, white, and blue ones!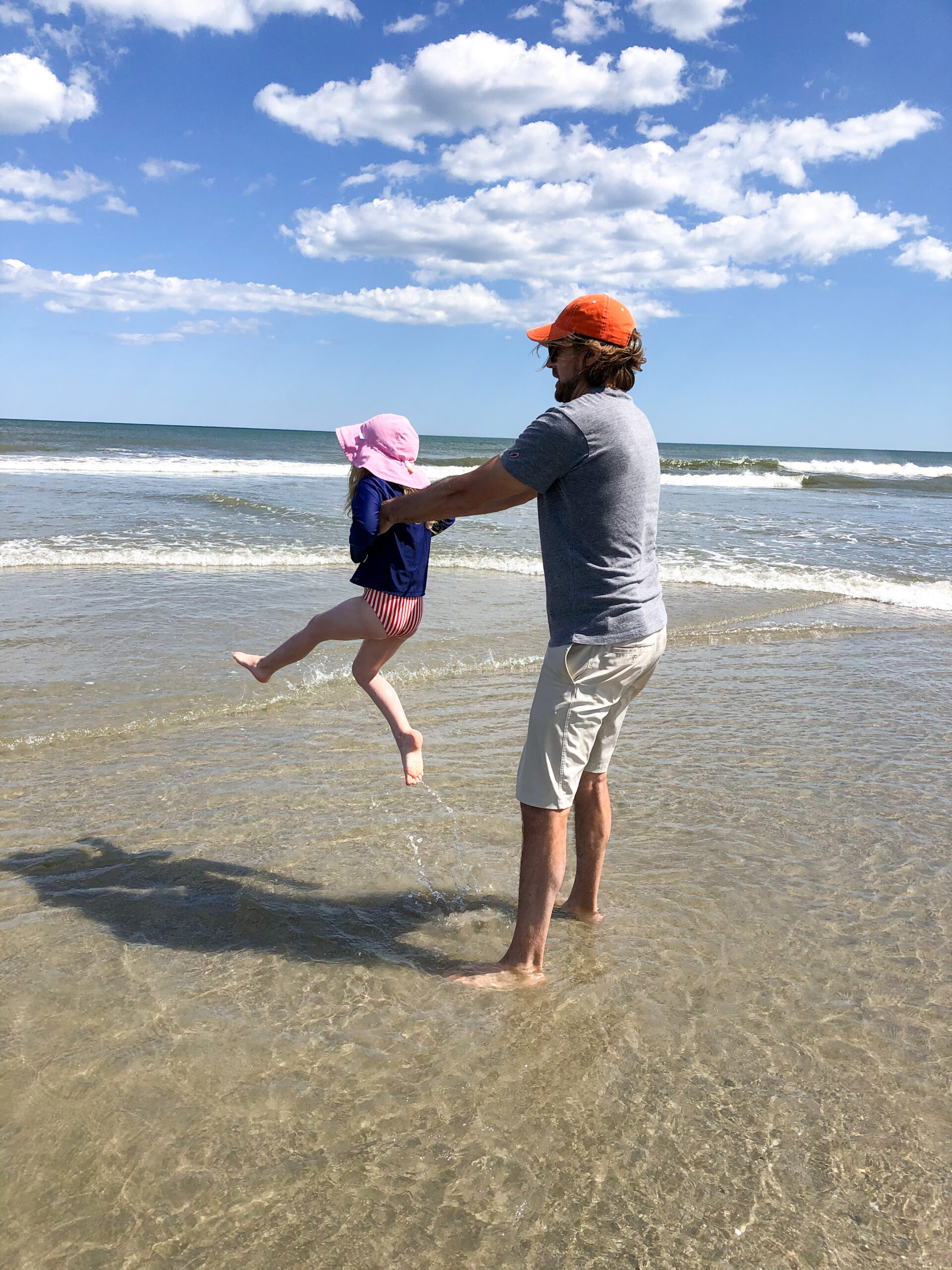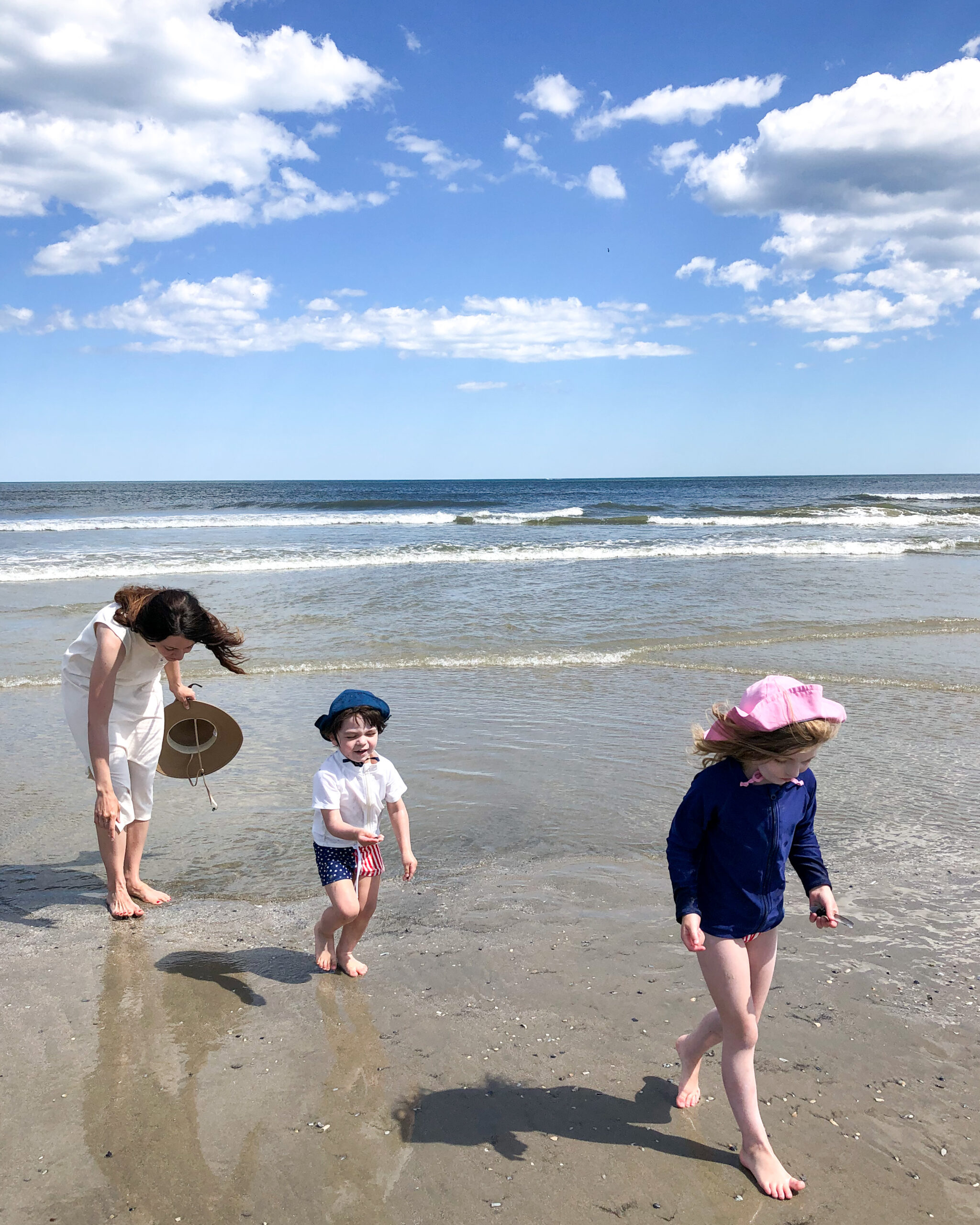 Swimzip has really cute suits with built in sun protection- they're all UPF 50+- and have help up really well for us over the years and through multiple washes. Amelia is typically a pink-only kind of girl but surprisingly enough, she loves this red, white, and blue suit! Joseph loves it, too, but blue is his favorite color so no surprise there 🙂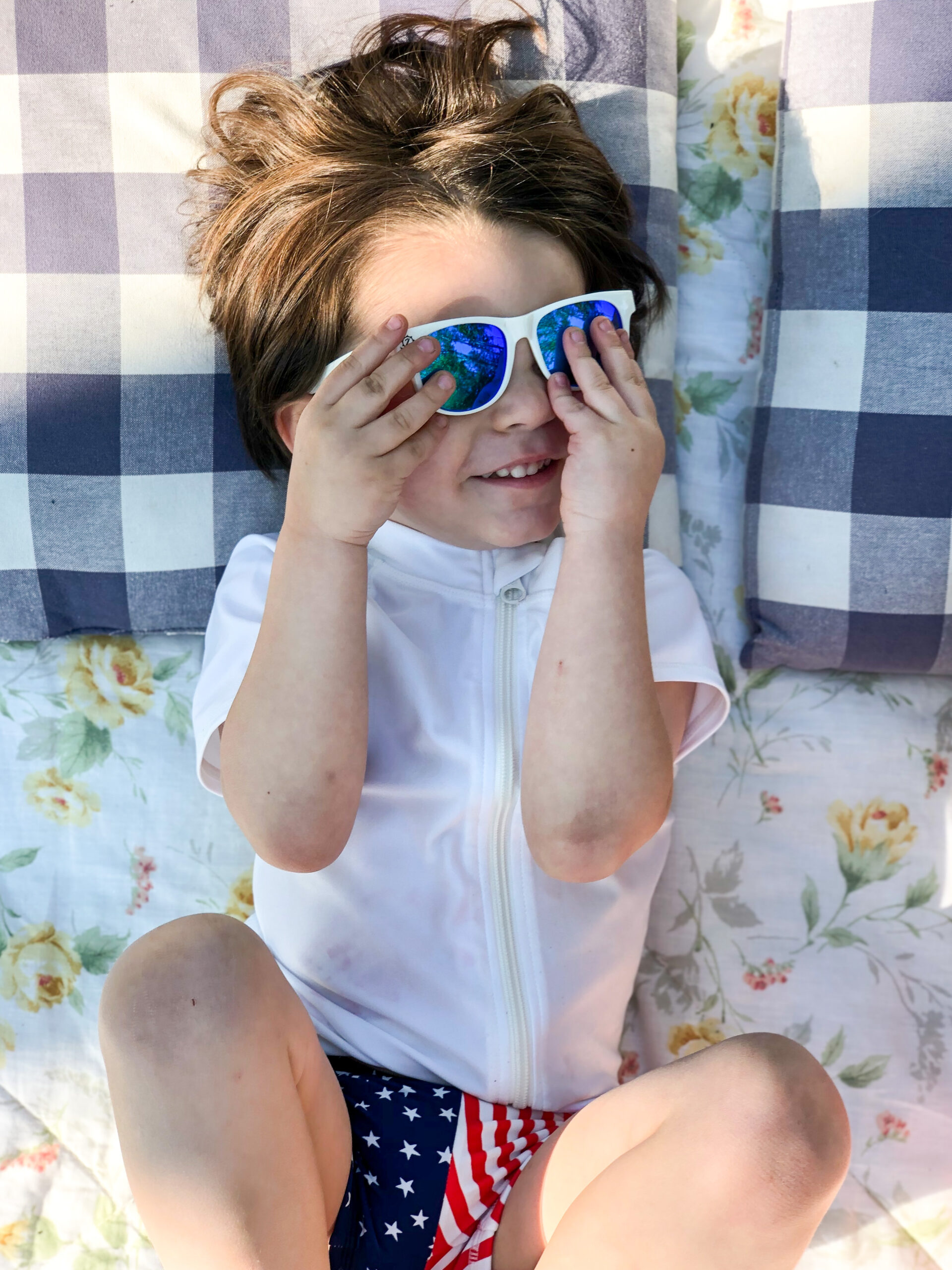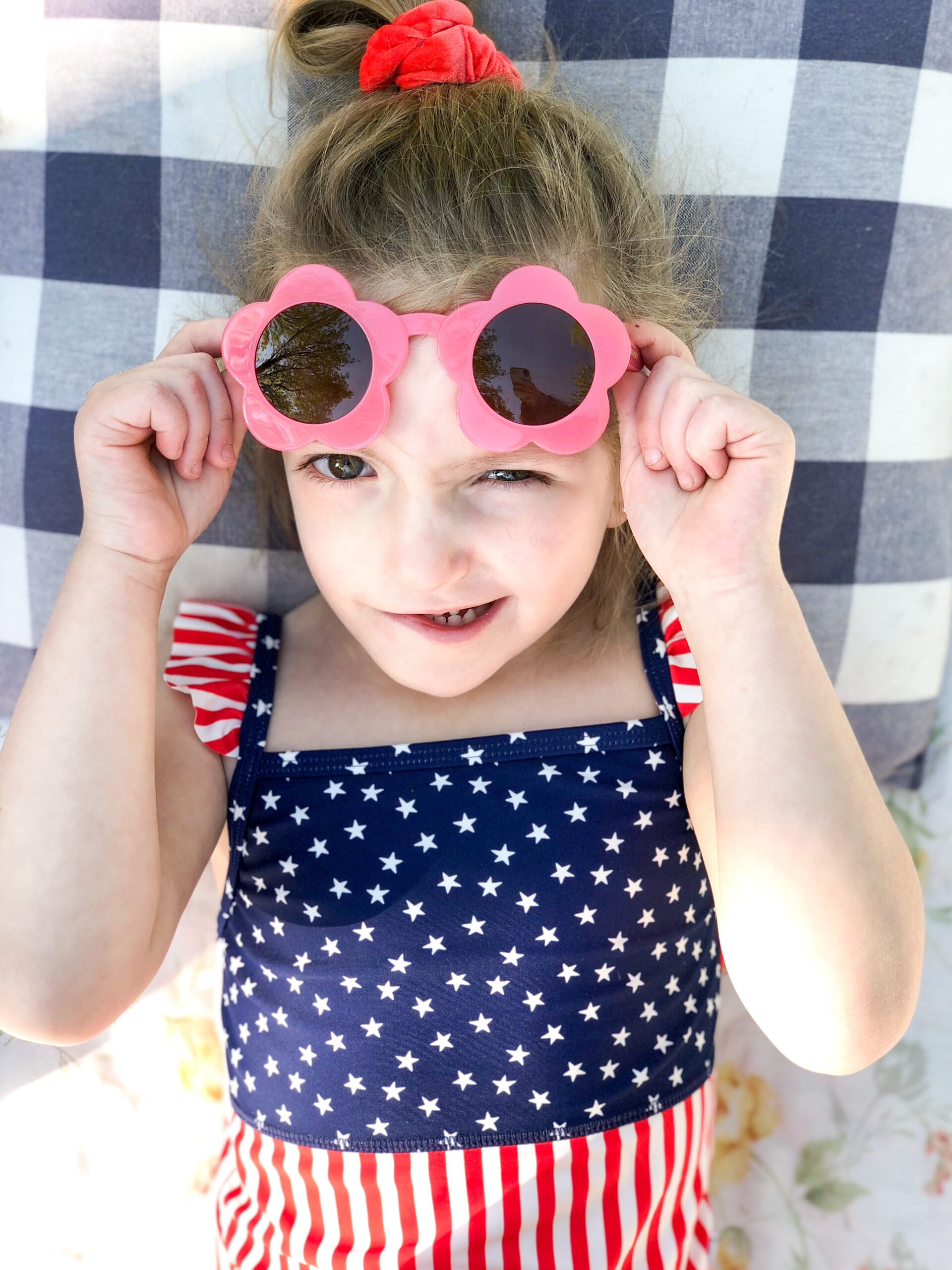 All of these pictures are a mix of some of the times the kids have worn these swimsuits. The above two, specifically, are from a photoshoot we did in our backyard back in early May when we were still under lockdown and couldn't get to the beach or a pool. The other photos are from our favorite beach over the last few weekends as we've been able to take day trips more often and are mostly candids! These two photos, though, are probably two of my favorite I've ever taken, plus the top one where they're looking at each other on the blanket… I wish I could say I'm that good and that it was planned but I just really lucked out with that one!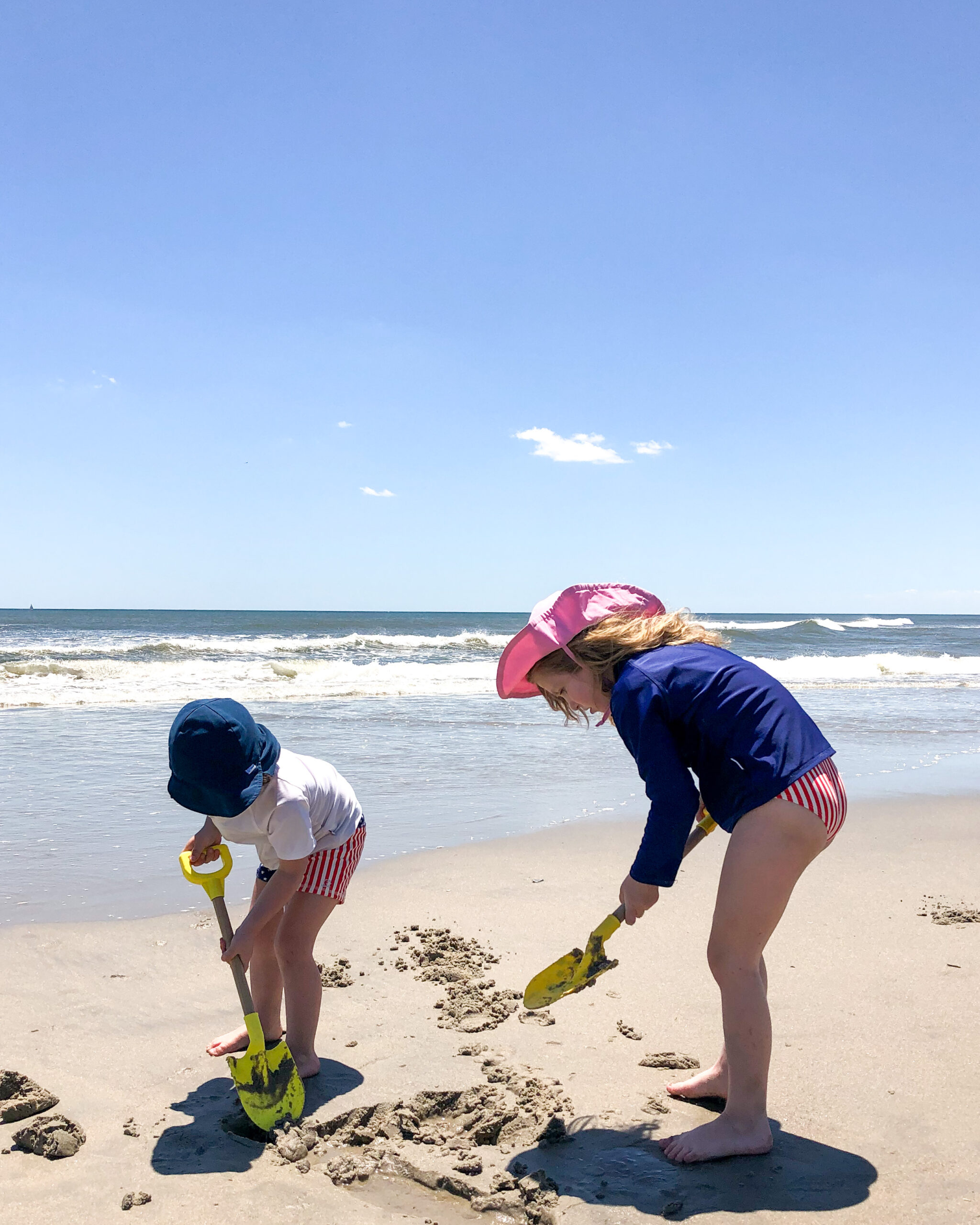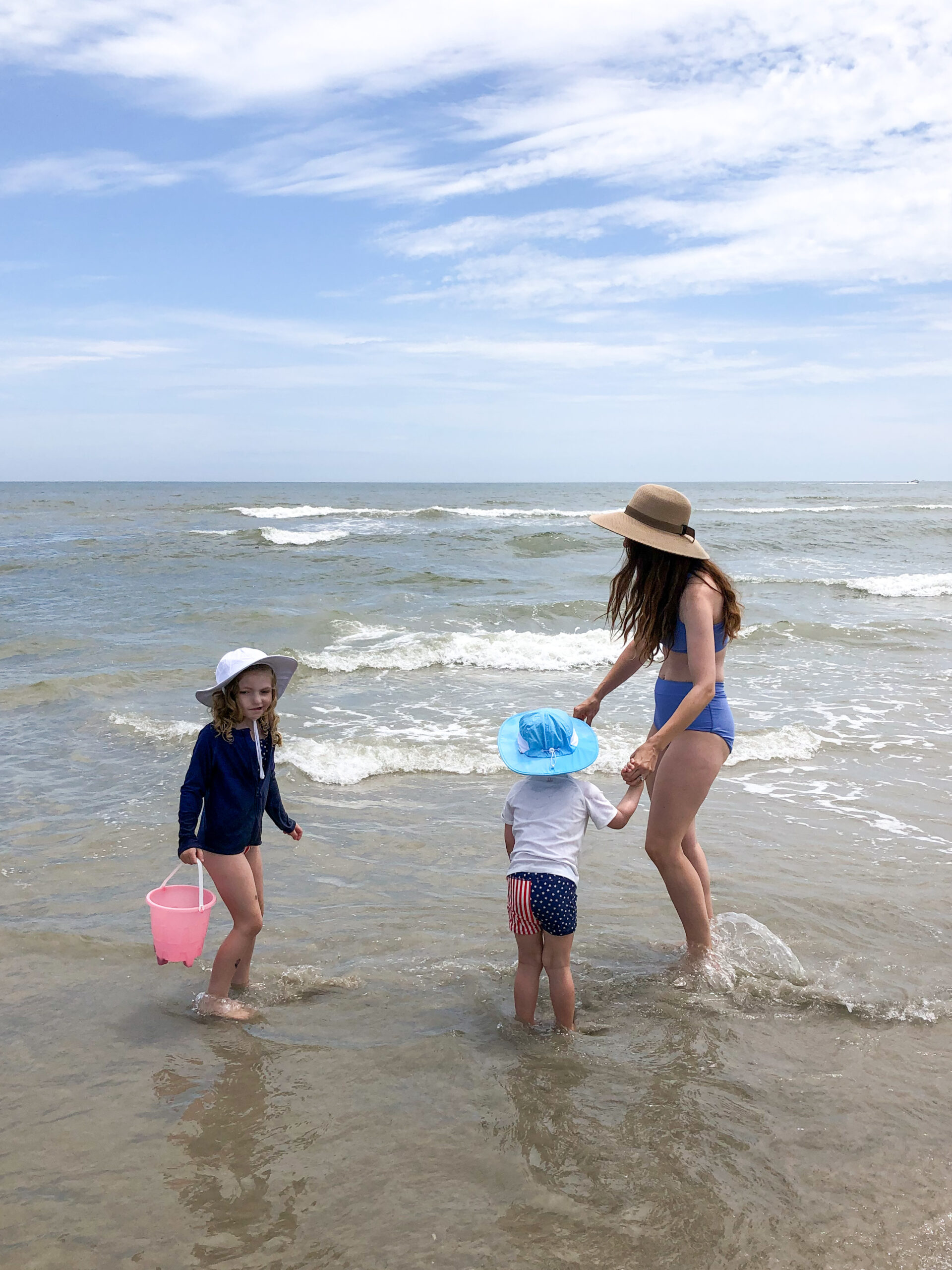 I honestly almost never let them outside at the beach or the pool without a rash guard and a hat. I love SwimZip's rash guards because they zip all the way up. Do your kids hate having tight shirts pulled over their heads or just mine? The zippered rash guards allow us to avoid that argument all together and it's so easy for me to take on and off! We've had other hats, too (as you can see from the photos where they're wearing their old blue and pink ones because I forgot the SwimZip ones), but I like that their SwimZip hats have wider brims and don't flop, offering the best sun protection for their face and necks. They also have an adjustable strap that helps the hats stay put on windy days.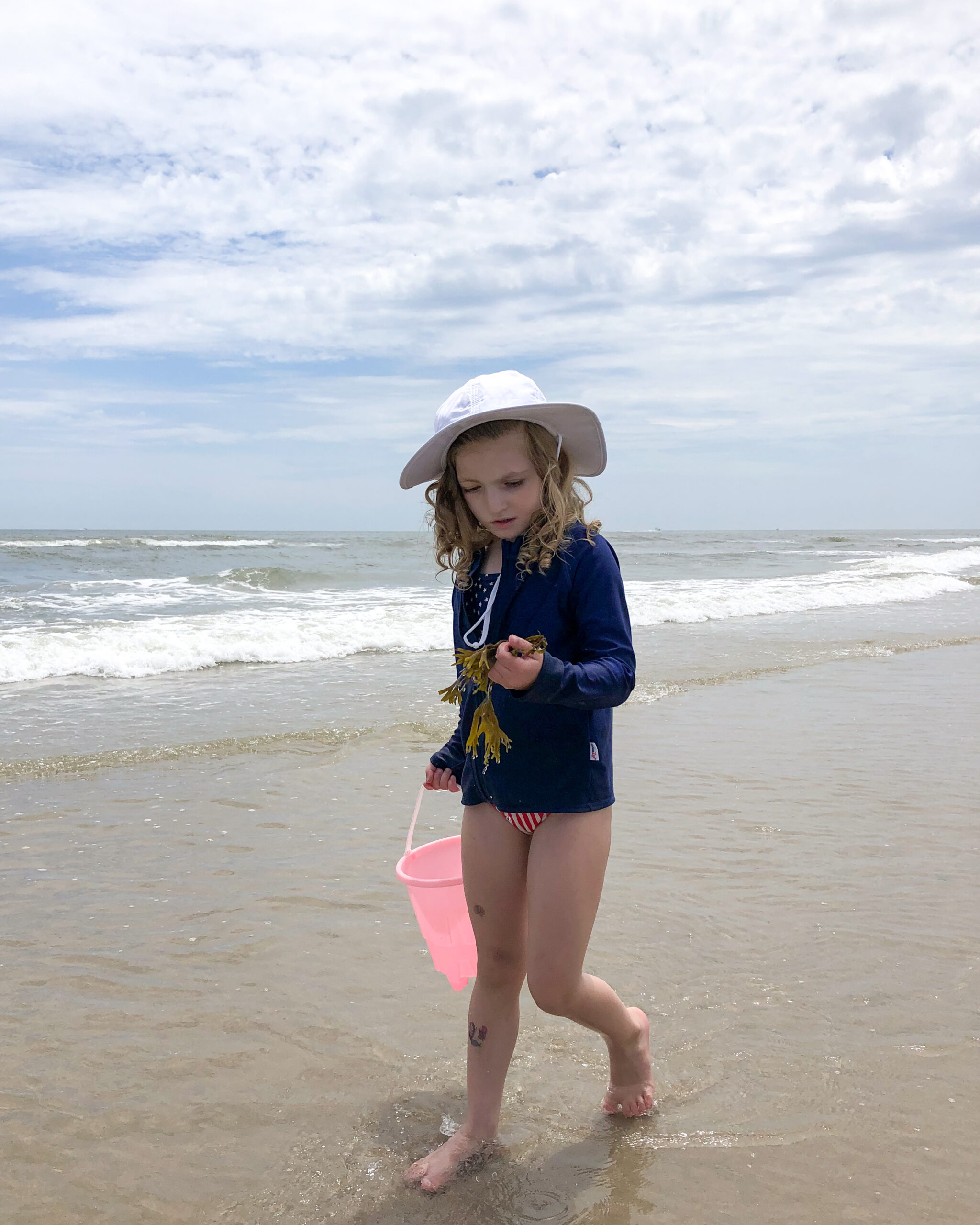 Look at those curls! And her mermaid tattoos, haha! She calls seaweed "mermaid hair" and it's one of my favorite things. She gets so excited when she finds some and wants to show me right away!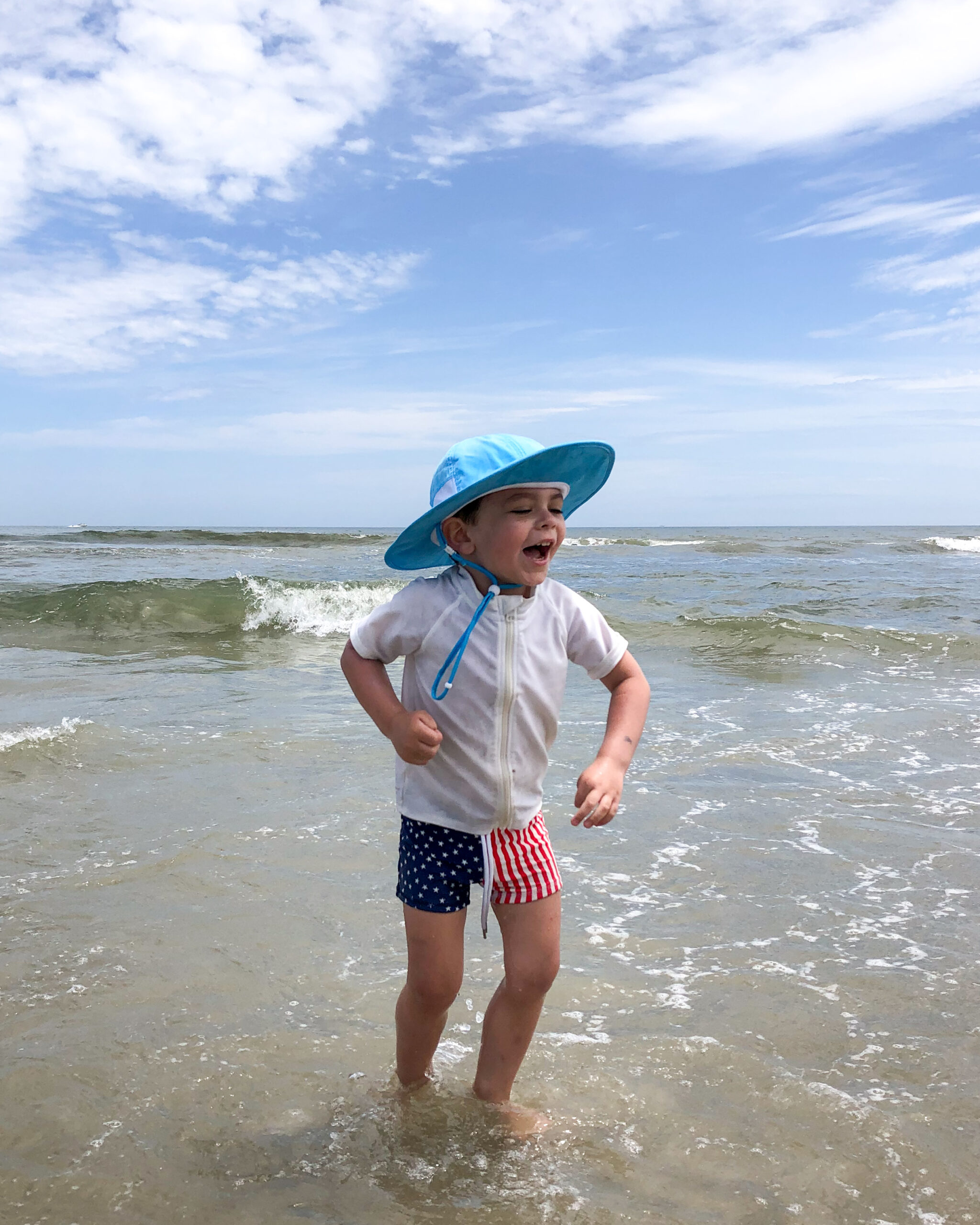 Pure joy right here. This kid LOVES the ocean and could jump the waves and run around in it for hours. Such a change from a couple years ago, even just from last year, when he much preferred playing in the sand to being in the water.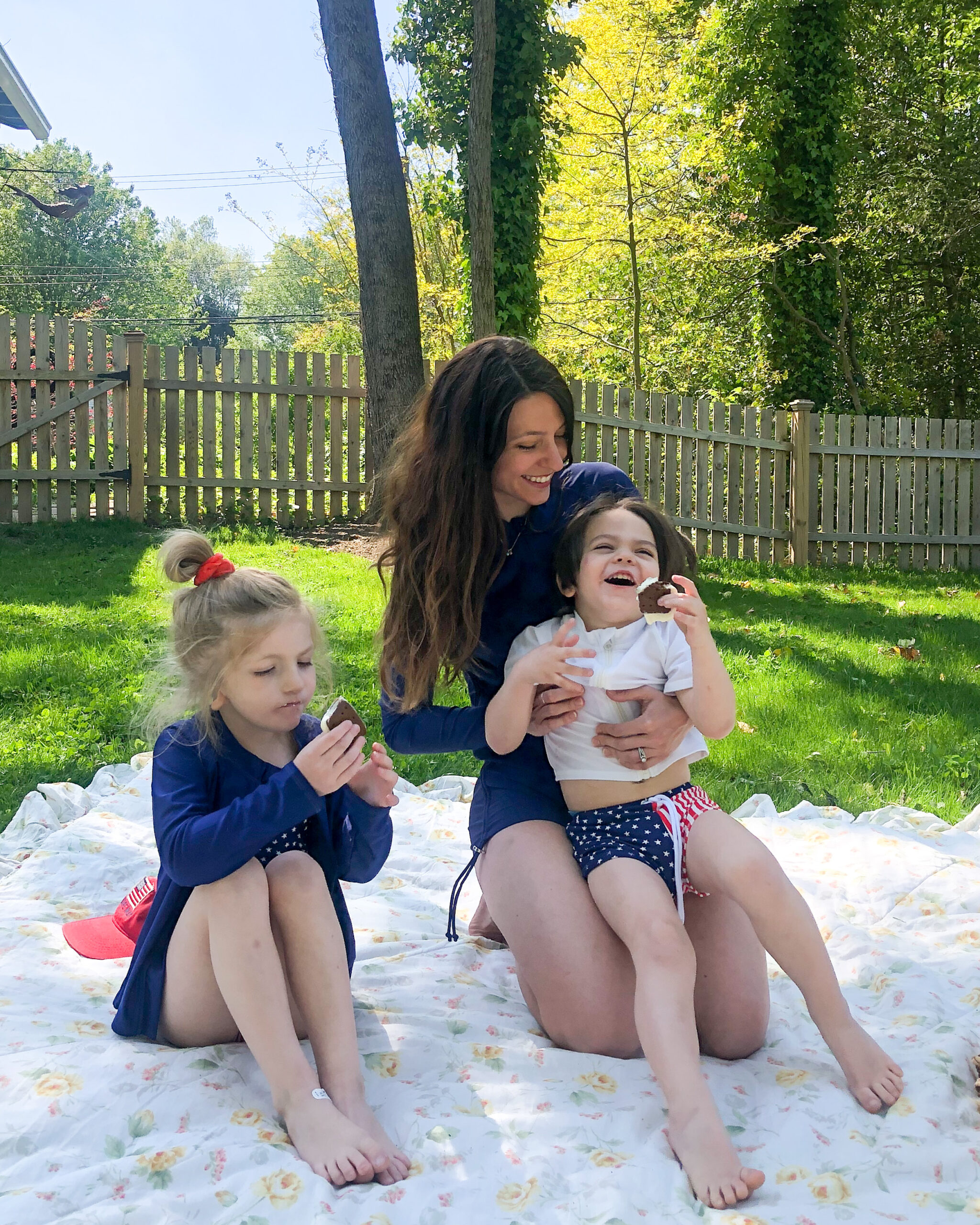 Anyway, I just wanted to share this sale with you in case you've been waiting for a chance to try these swimsuits at a lower cost. Happy Thursday and I hope you have a great weekend! Thanks for reading!