We recently stayed at The Inn at Stonington in Stonington, CT and we loved it! I'm always drawn to a good water view and a small, walkable town and Stonington has both so I was in heaven. We drove from outside Philadelphia and it should have taken us just over 4 hours but we stopped for lunch in New Haven. We ate at Prime 16, which was delicious (I had the falafel and would get it again) and then we took a quick drive through Yale's campus, which was really cool! Everywhere we went on this trip could have been in an episode on Gilmore Girls, it all was so cute! If we had more time, I would have loved to walk the campus.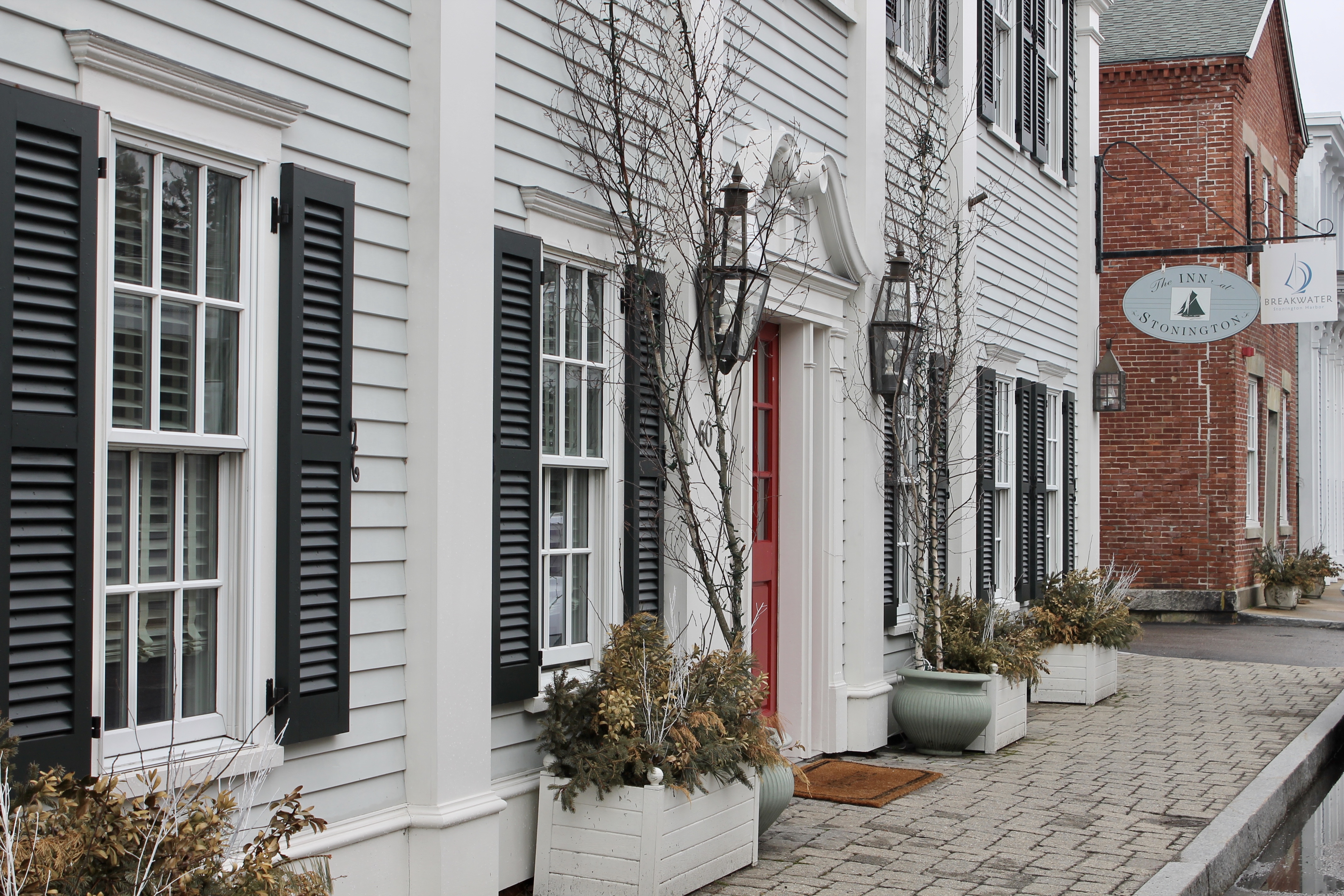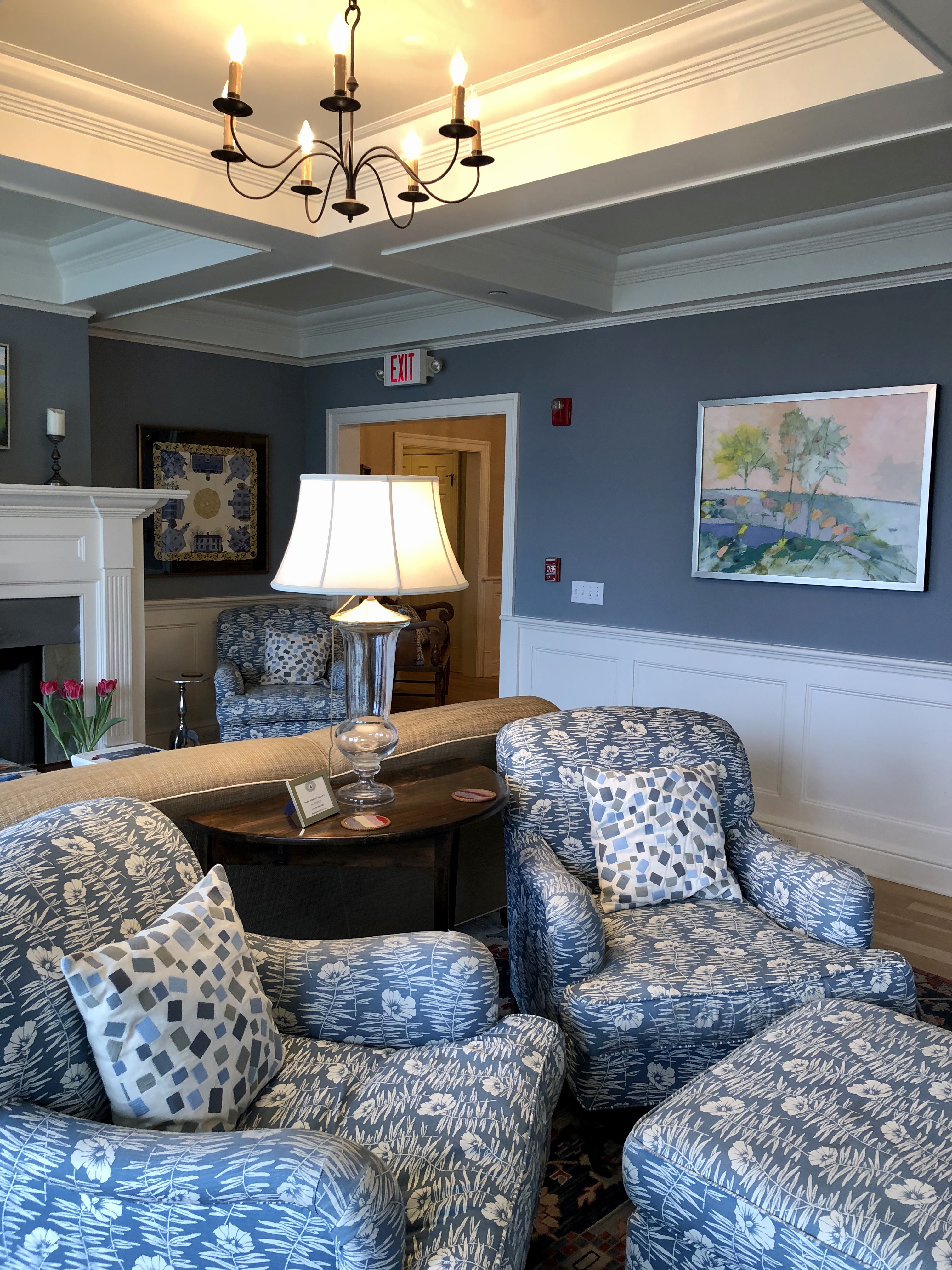 This is the common area when you walk in through the back door. The fireplace is to the left and to the right and back is the bar where the wine and cheese reception is as well as breakfast in the morning. I was in love with the decor and colors here!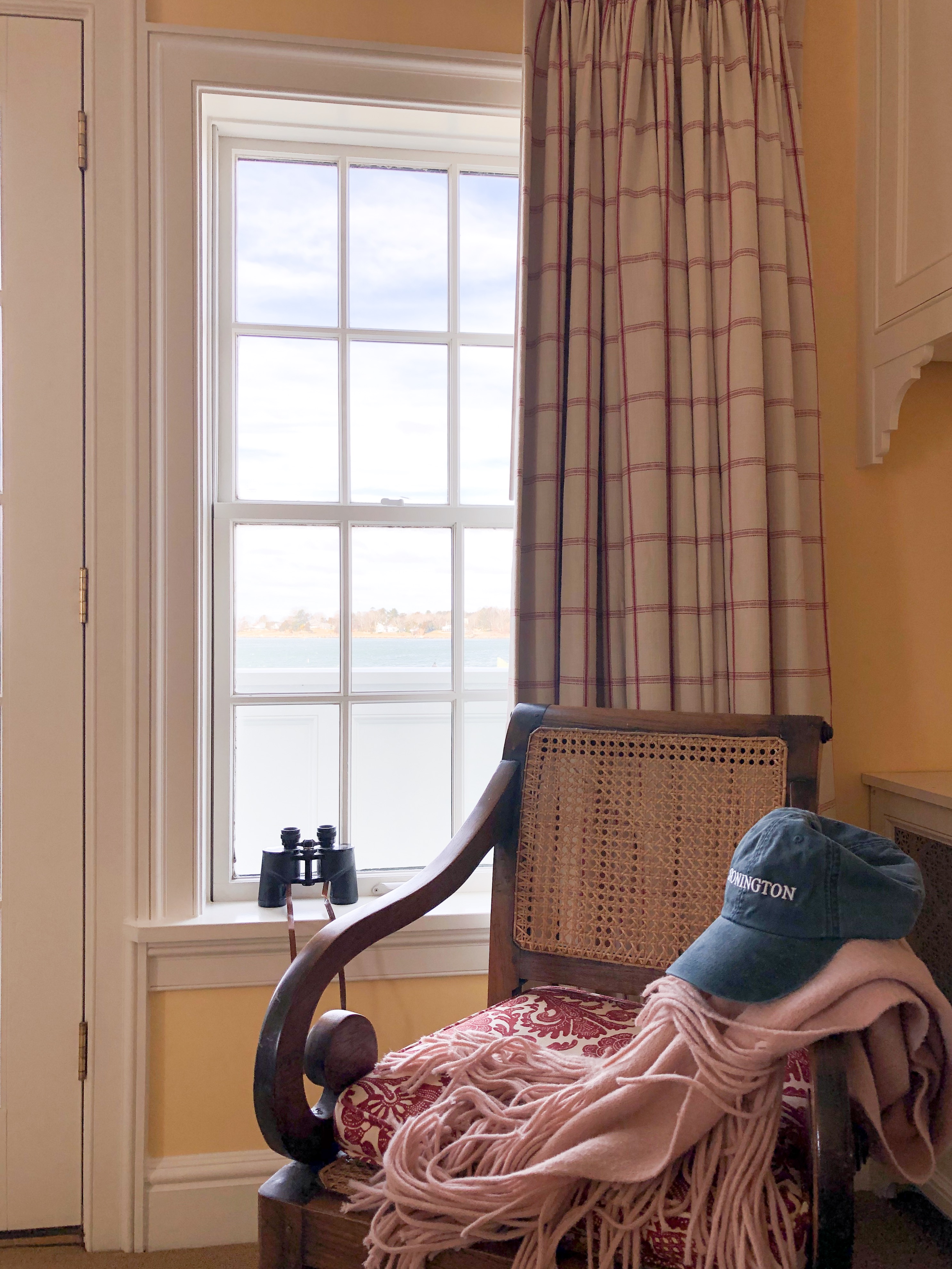 When we got to Stonington, it was after 4:30 and kind of drizzly so we checked in, brought in our bags, chose a restaurant for dinner (with the help of the lovely ladies at the front desk), and got dressed. The Inn has a wine and cheese reception from 6-7 every night so we stayed for that, which was very nice (you could choose a red or white and there was a really nice spread of cheese, crackers, grapes, etc.), and then walked across the parking lot to Breakwater. We got a drink and then walked to our dinner destination to make our 8:30 reservation at Noah's.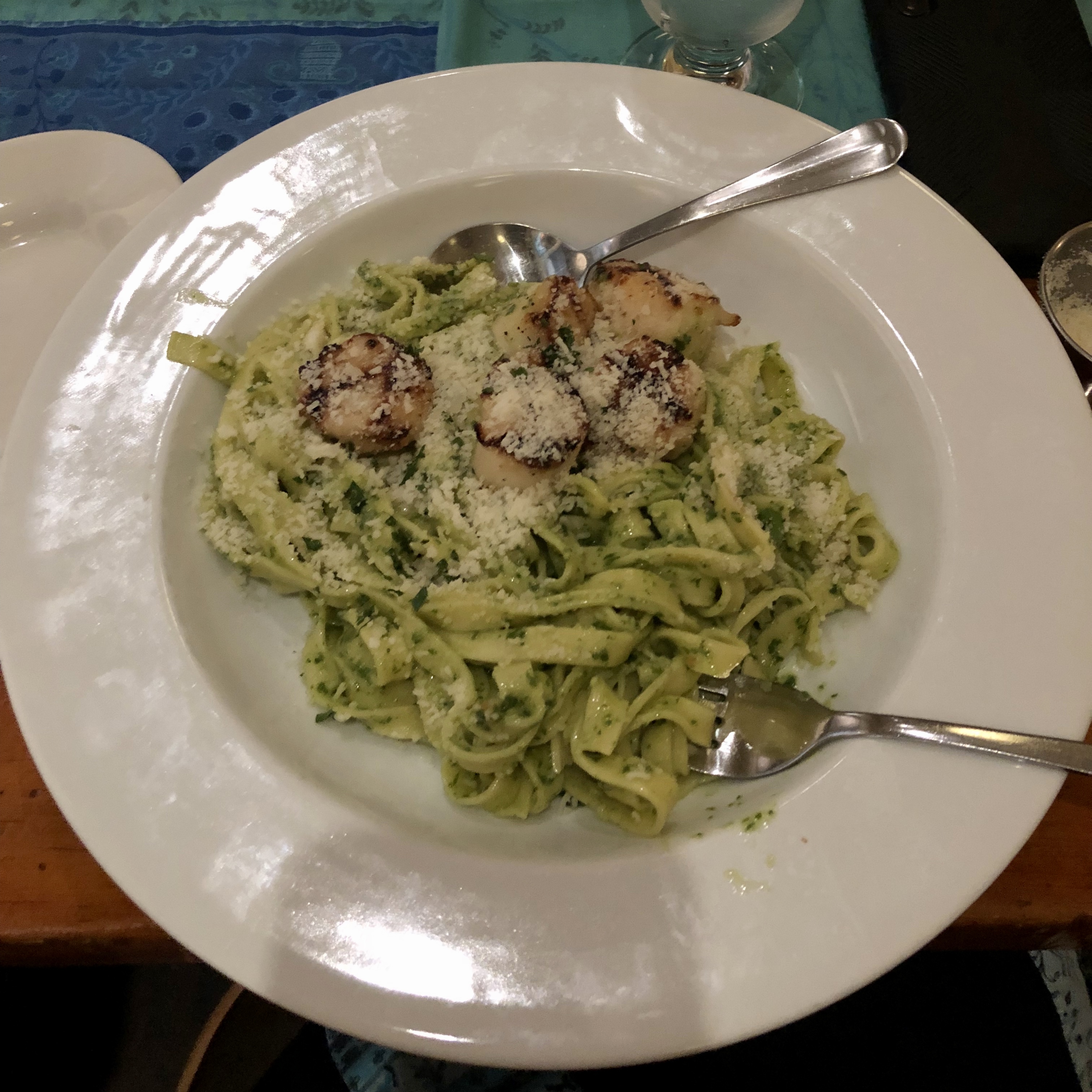 I can't say enough good things about this place. It's small and there's a bar on the left when you walk in and the walls are filled with artwork and photos. Almost all of us ordered some type of scallop dish and everything every one of us had was delicious. Everything is homemade and the desserts are very good, too (the whipped cream is even handmade!)! I recommend the Tollhouse pie, the brownie, the bread pudding, and the pecan pie… all with ice cream and whipped cream and yes, I tried them all.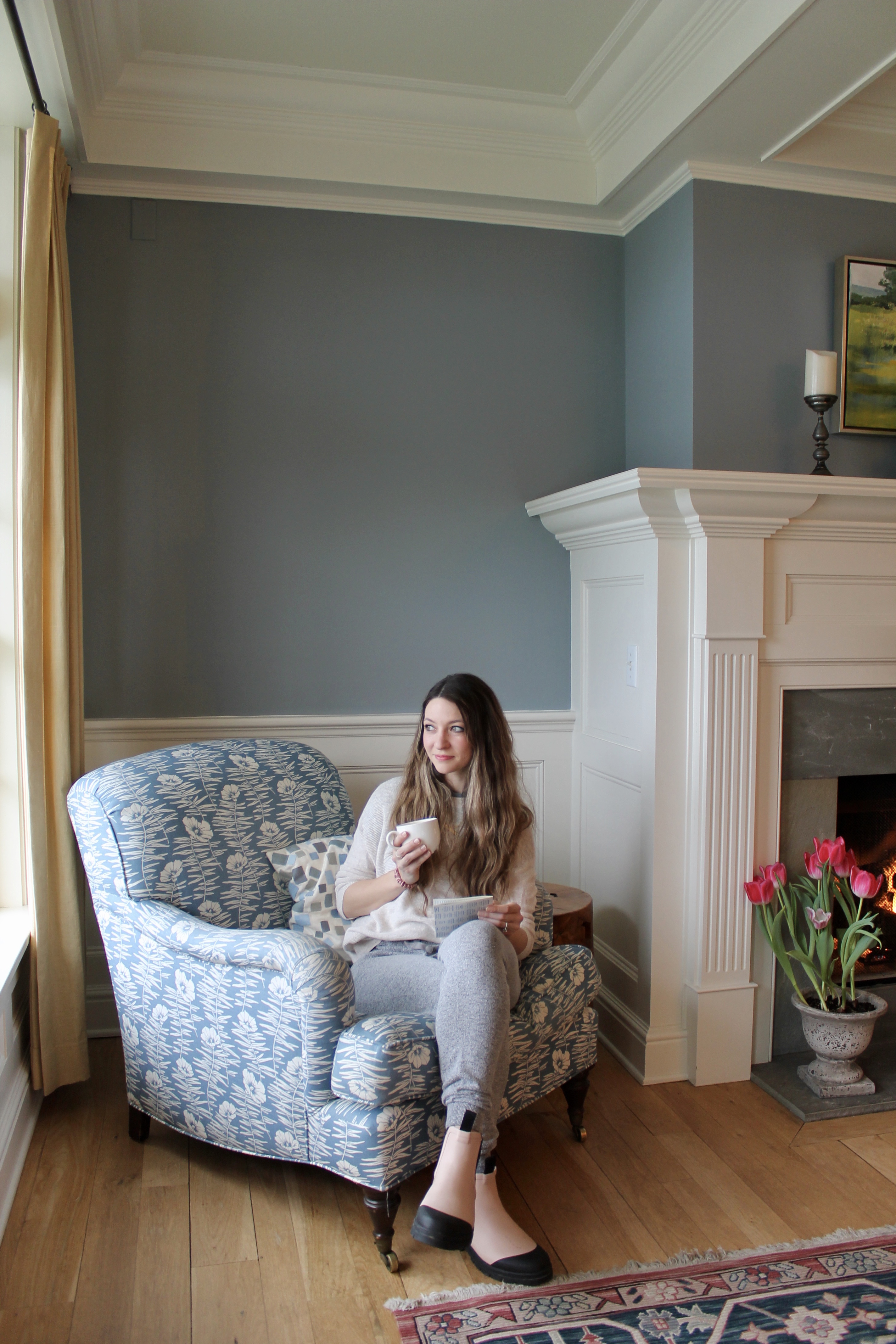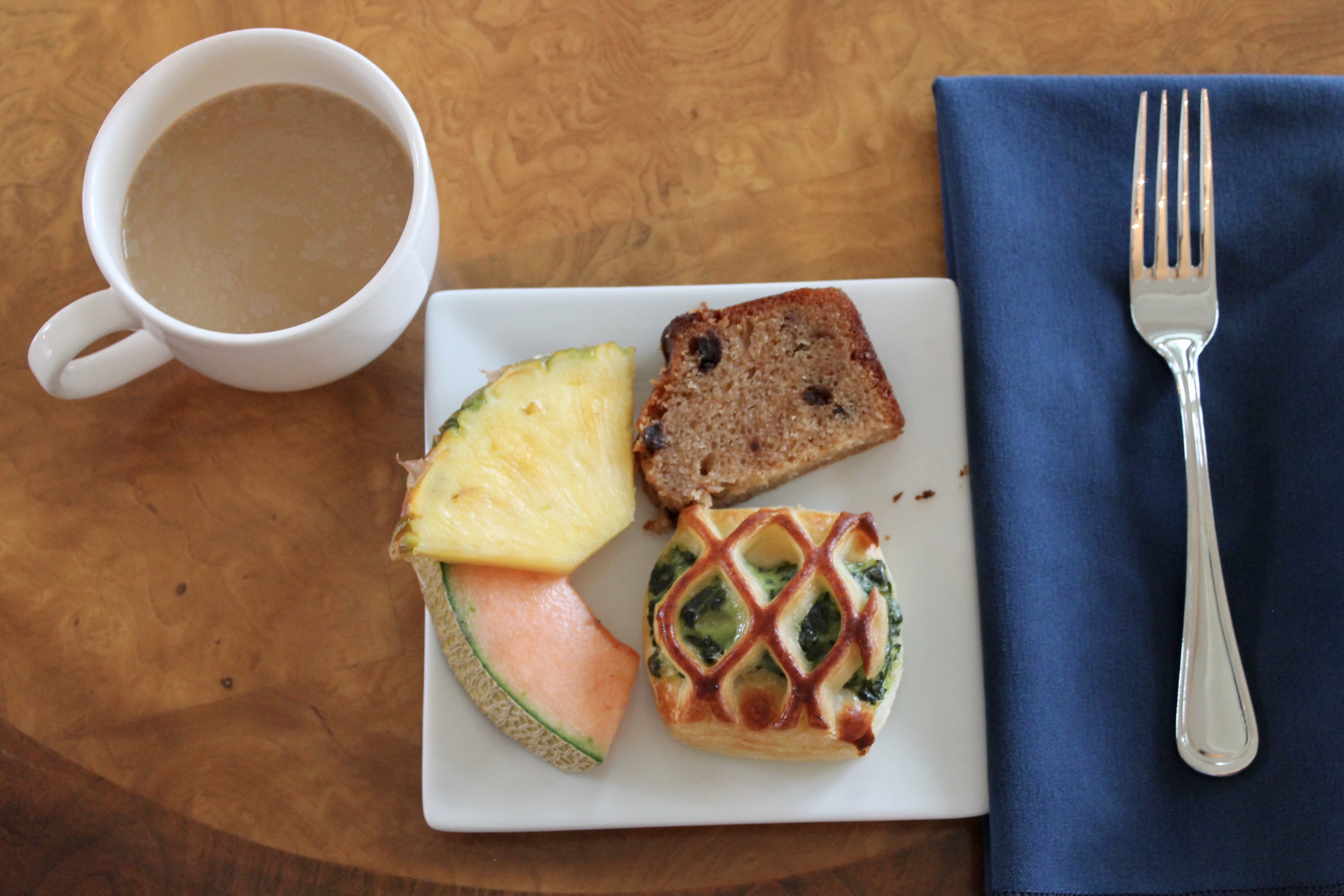 We had breakfast at the Inn both days because they put out a really good continental breakfast (think chocolate croissants, spinach and cheese croissants, pastries, hard boiled eggs, yogurt, and really good granola) and it was nice to be able to have a slow morning, sit by the fire, and enjoy your coffee (which was so good Joe and I bought a bag to bring home when we went to Mystic later that morning). It was nice to get up early and walk downstairs for coffee and to sit by the fire and just relax. Slow mornings with good coffee are my favorite.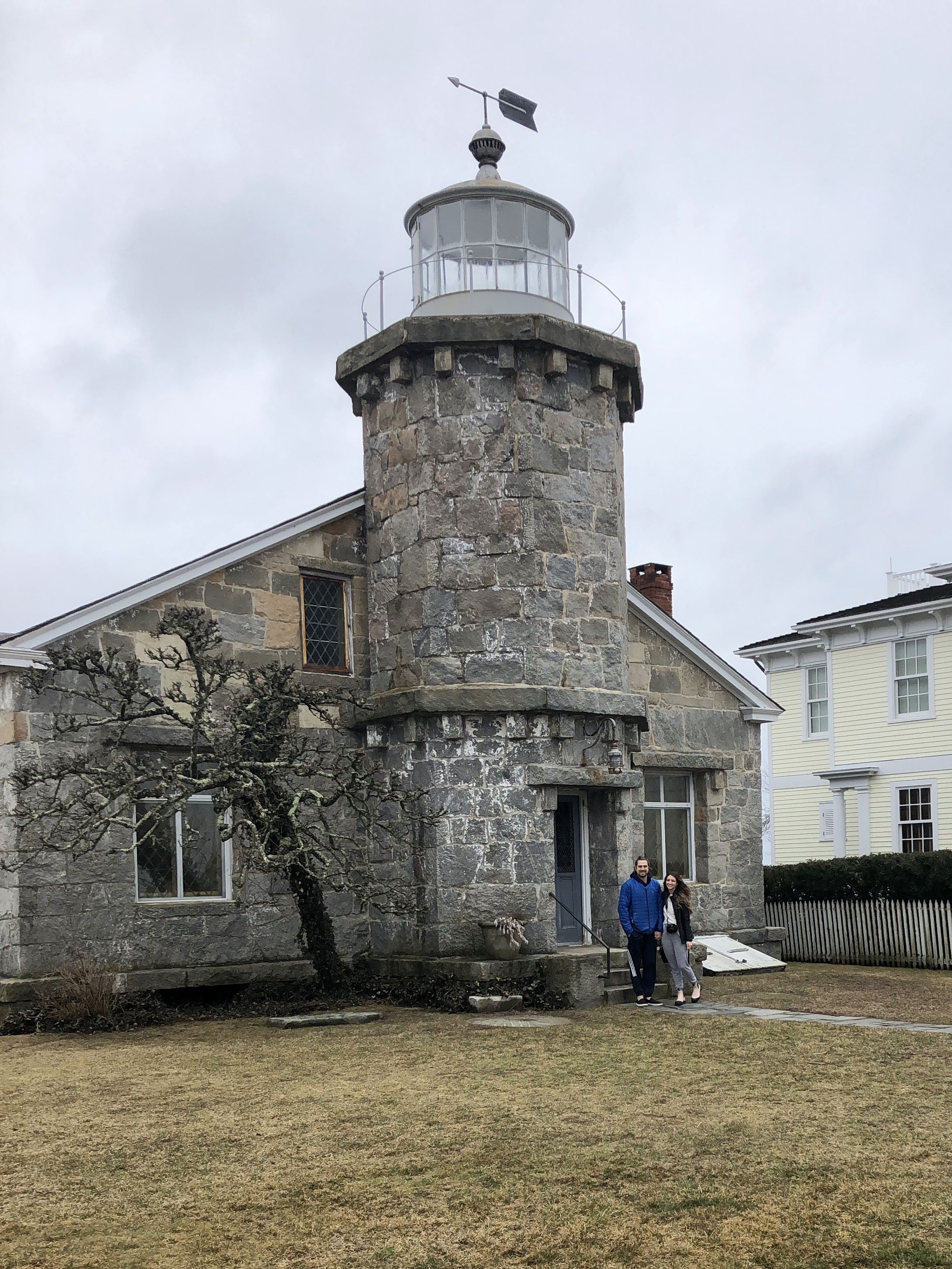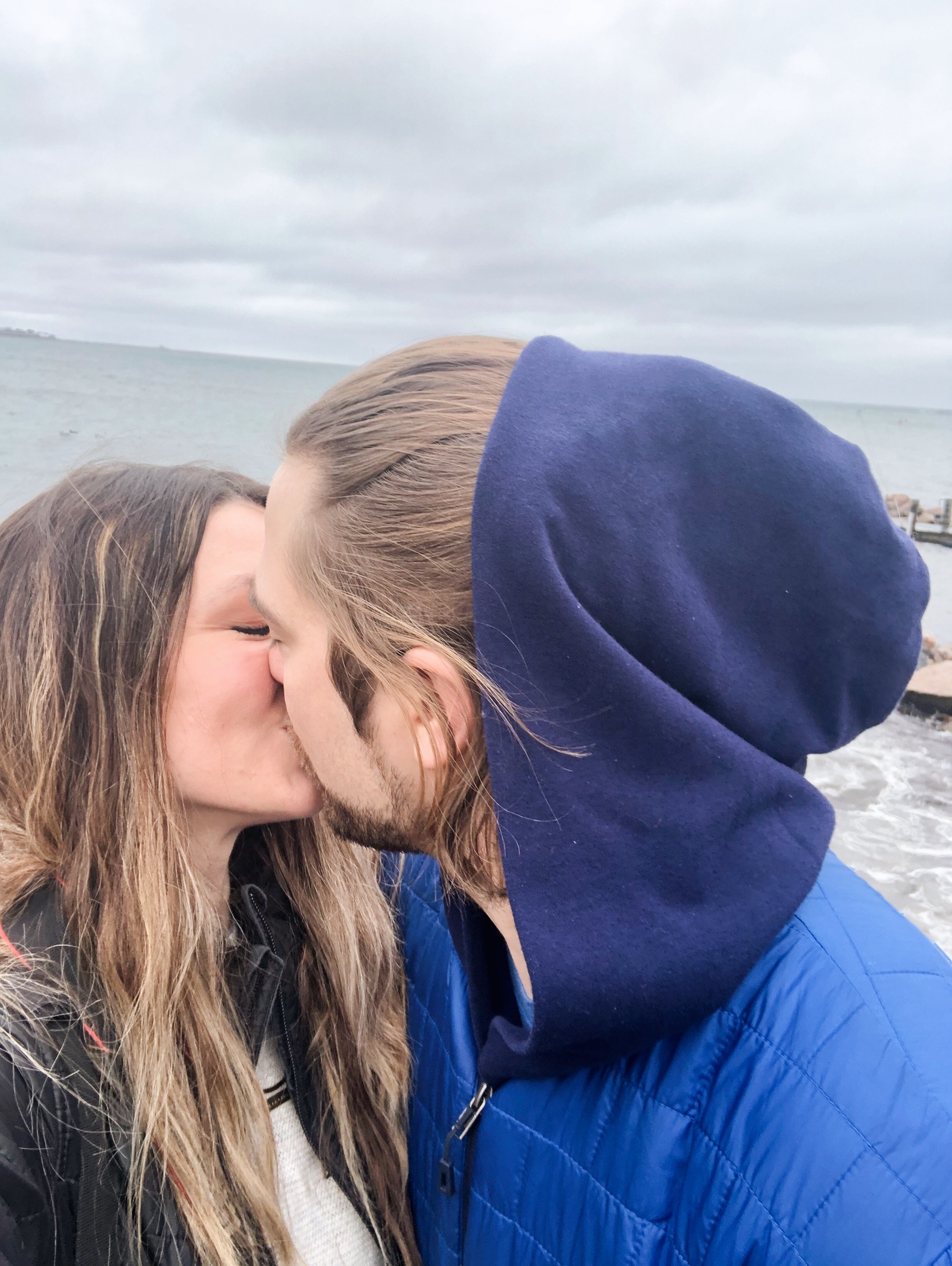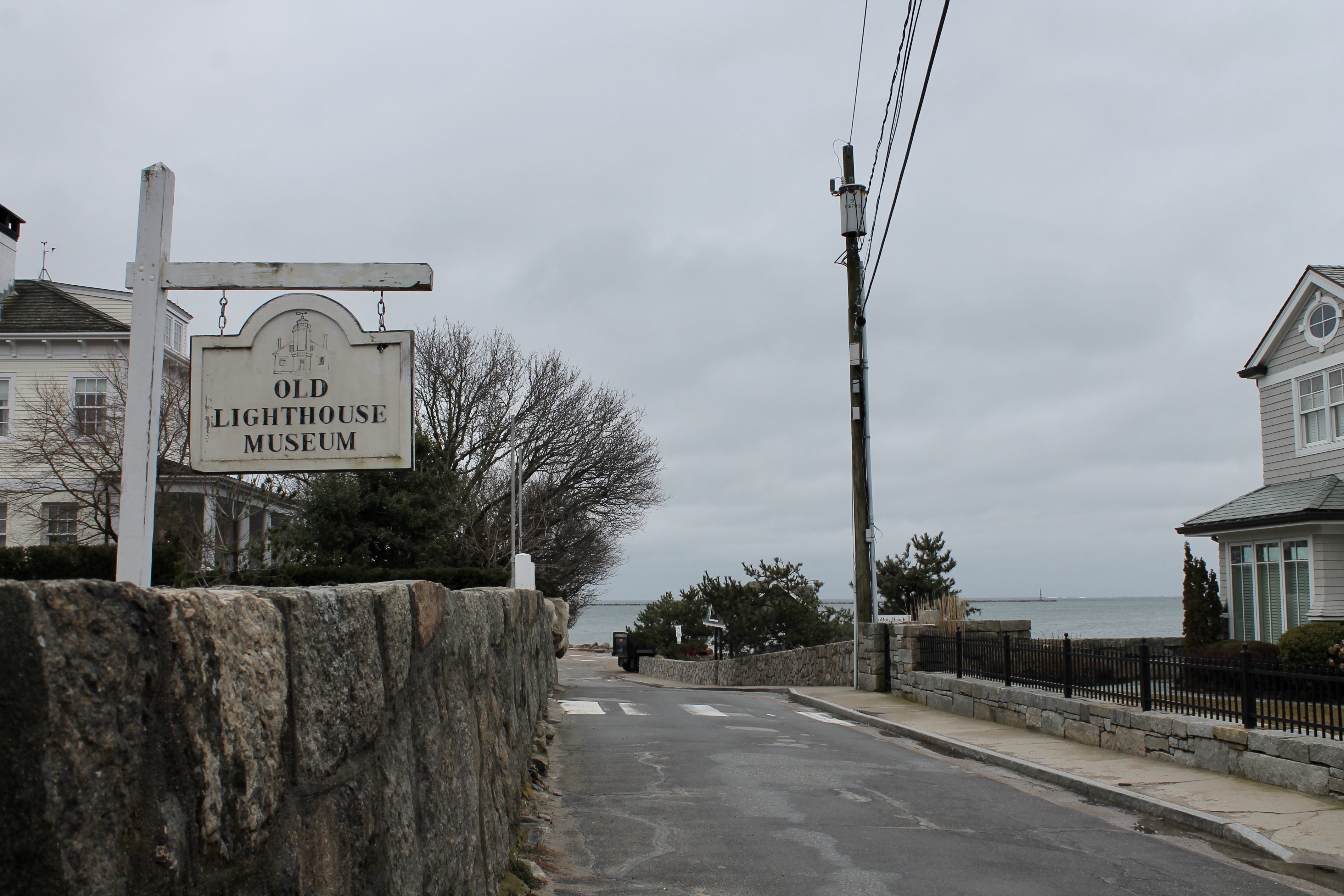 After breakfast, we walked down to the Point to see the lighthouse and the (very small) beach. I wish we would have allowed ourselves time to walk the town a bit more because the houses are adorable (see my saved stories for my #housesofstonington series- it's under the Stonington highlight) and there are water views almost everywhere you turn. Also, the lighthouse has a little museum inside but it wasn't open when we were there.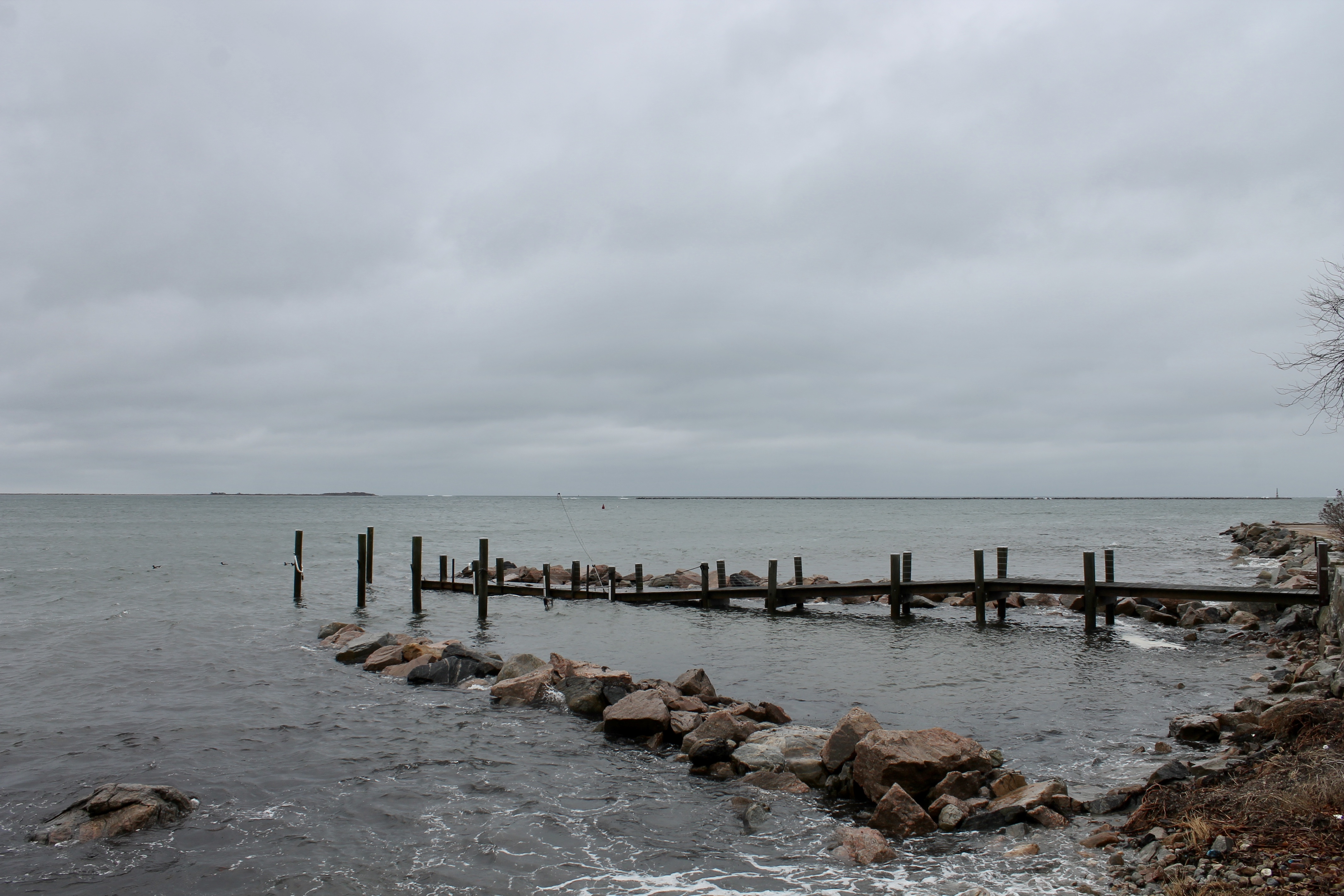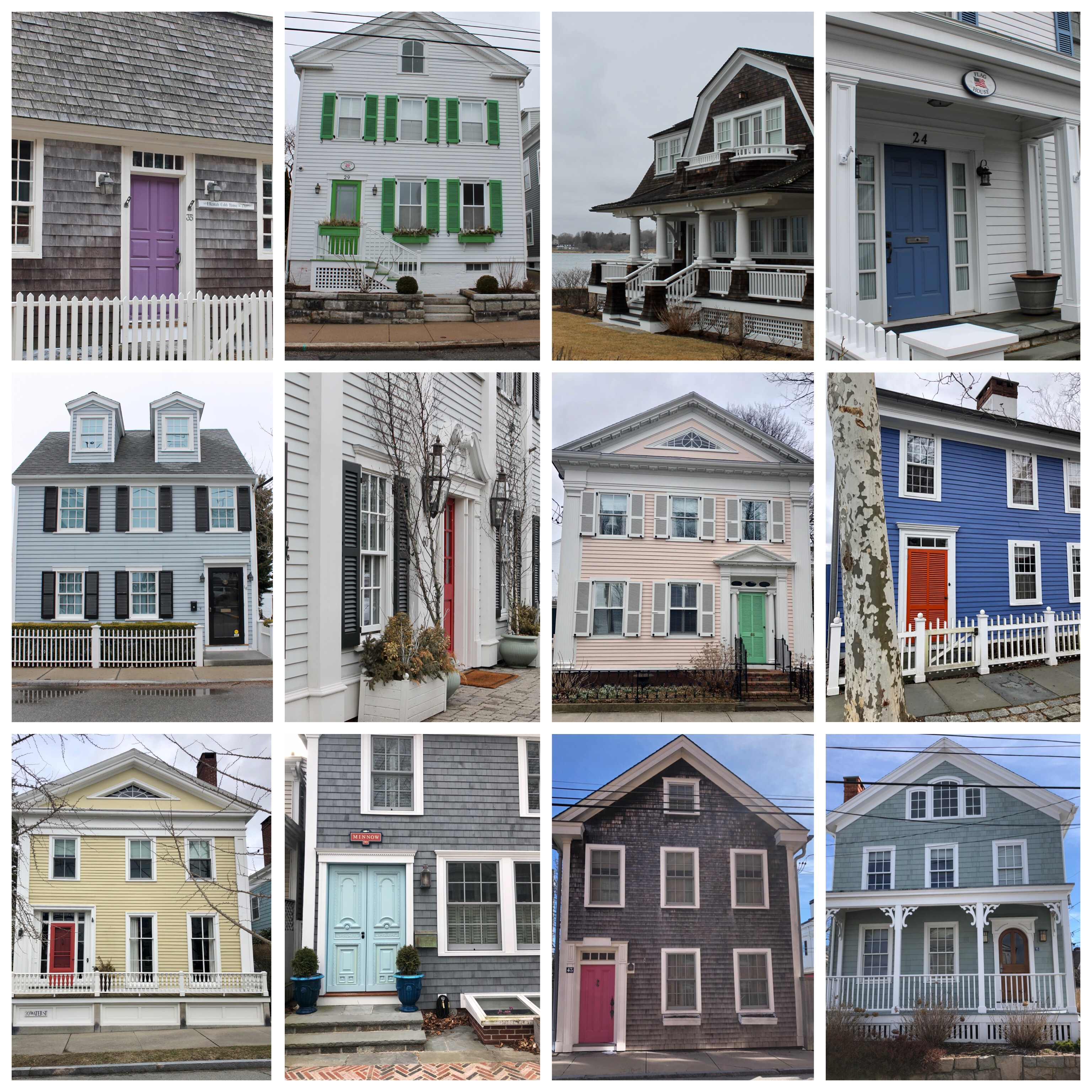 How cute are these Houses of Stonington?! There were so many more, too, along the side streets that we didn't really get to see.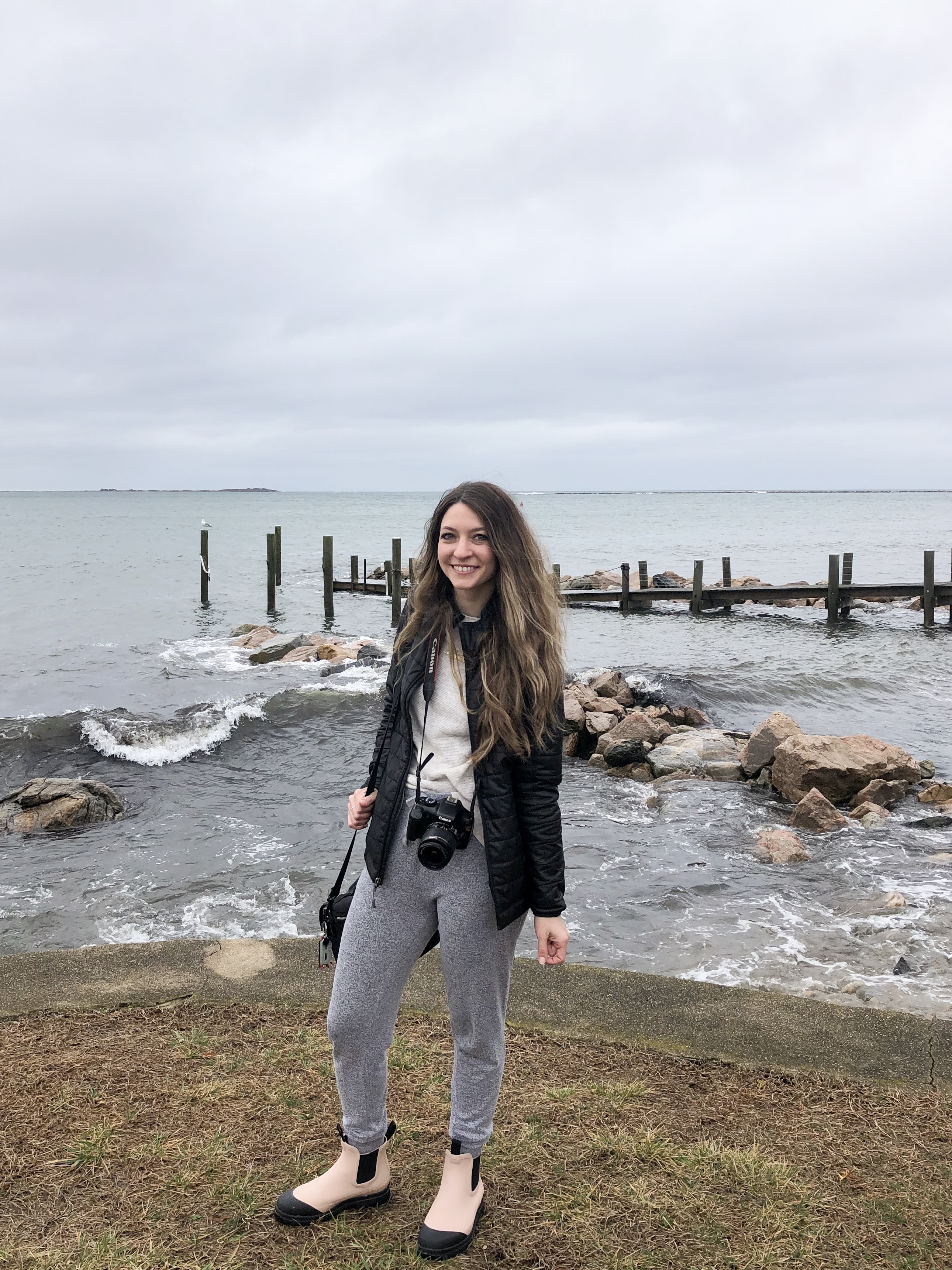 When we got back to the Inn, we got in the car and drove the 15 minutes or so to Mystic. It was kind of rainy but we got out and walked anyway. Downtown Mystic is a really cute little walking town right on Mystic River with a really cool drawbridge that apparently goes up every hour in the summer. We stopped in Green Marble Coffee, which was conveniently located right by the public parking lot, to refuel and grab a bag to take home with us and then walked in a few of the shops before heading to Mystic Pizza for a slice because how could we not? It was pretty cool just to be there and I had a piece of their blue cheese pizza that was actually pretty good (but very greasy).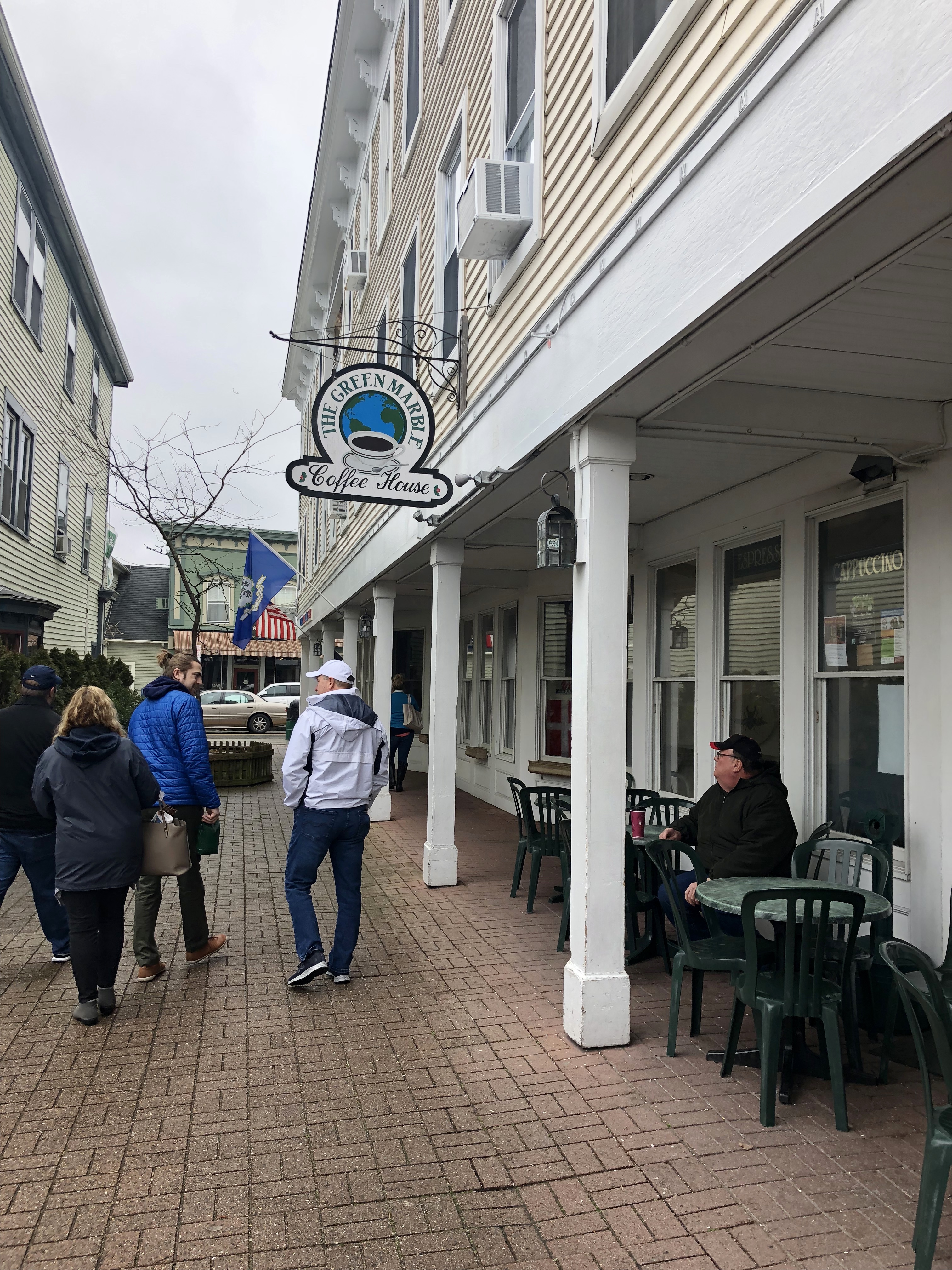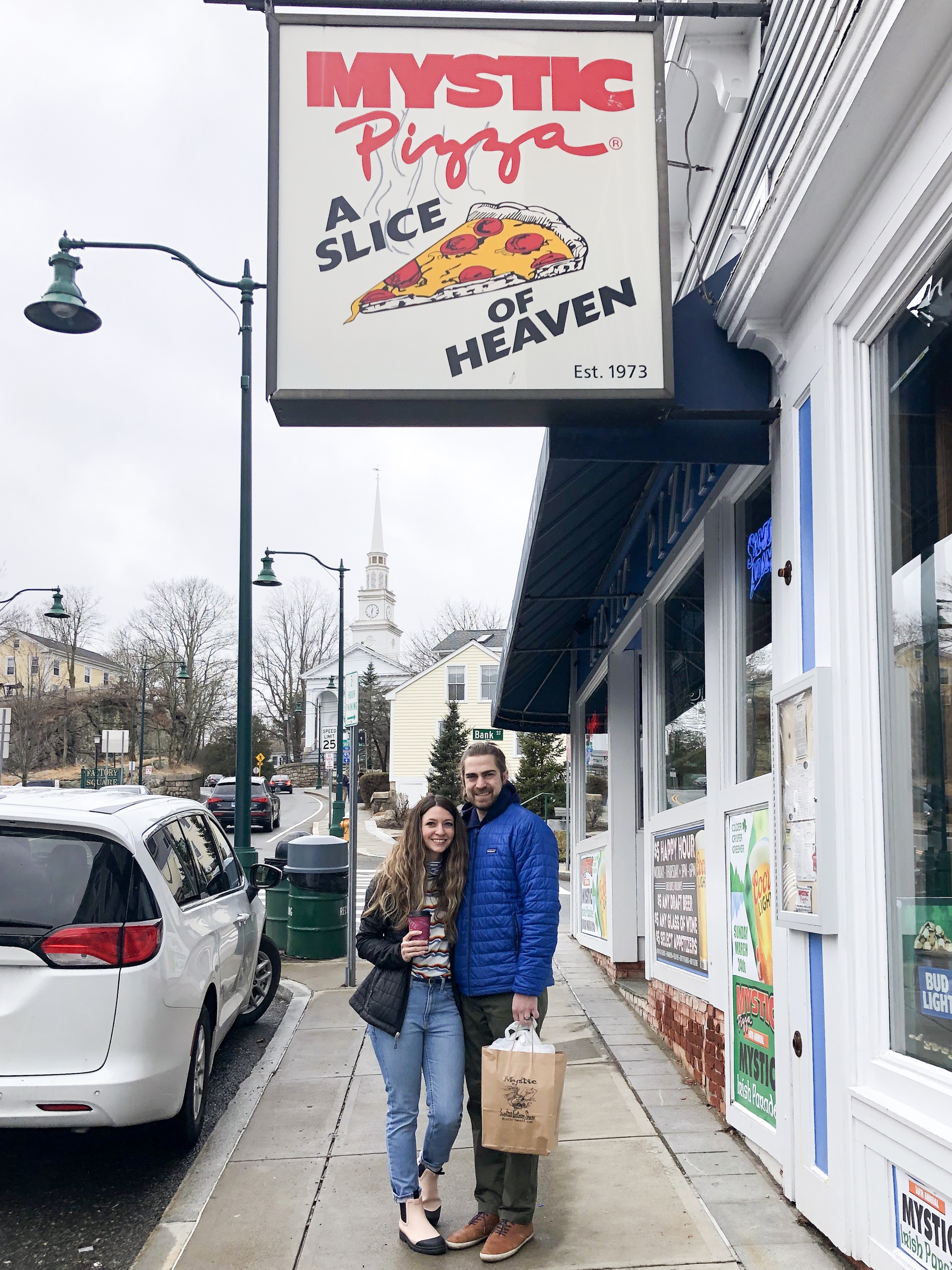 When we left, Joe and I went to the bookstore across the street and everyone else stopped in Sift Bake Shop (which I was SO bummed I missed), a pretty incredible bakery (my sister-in-law got me a sea salt chocolate chunk cookie and it was delicious!). Then we met them at Engine Room for lunch and went back to Stonington for the afternoon.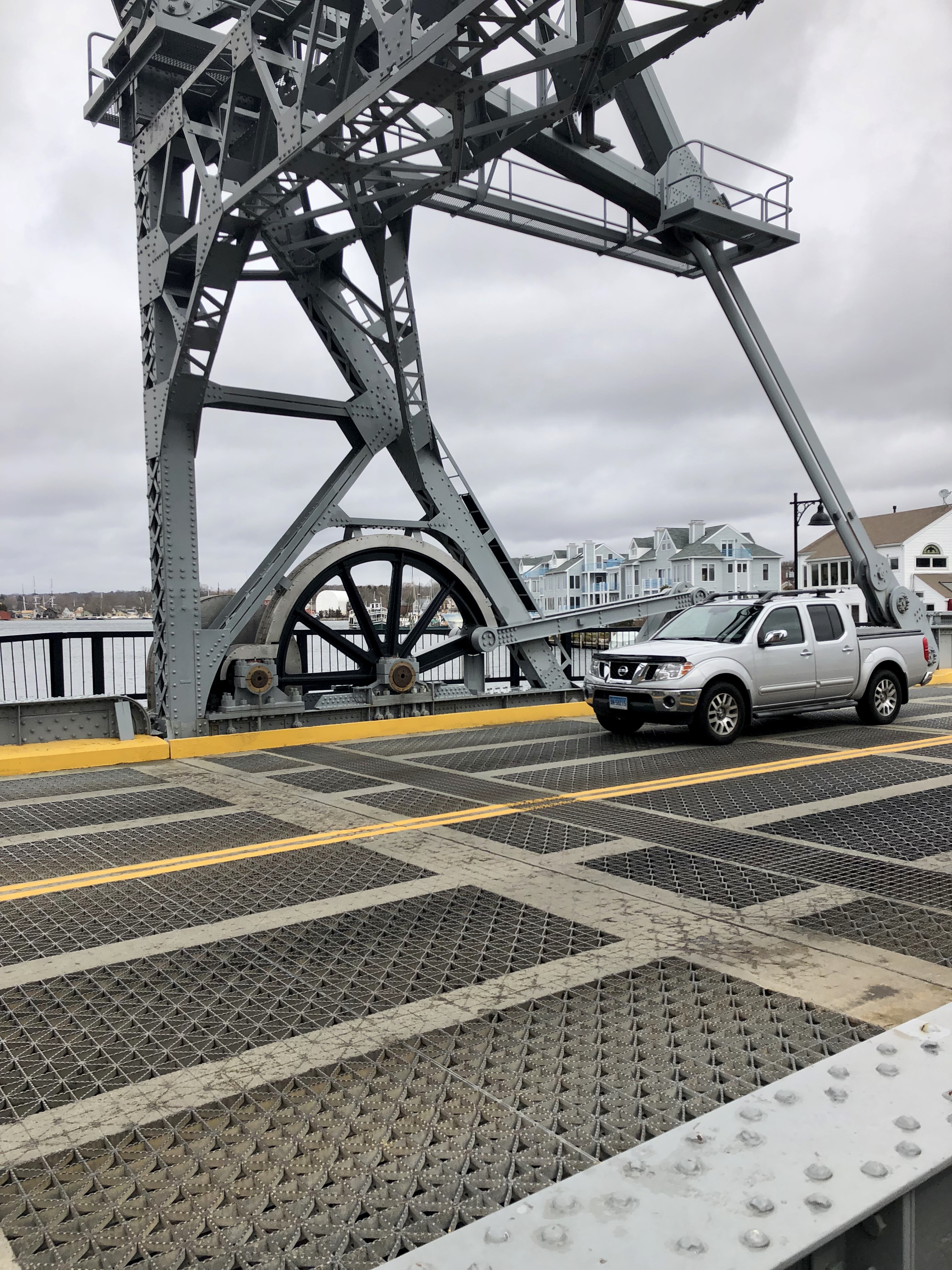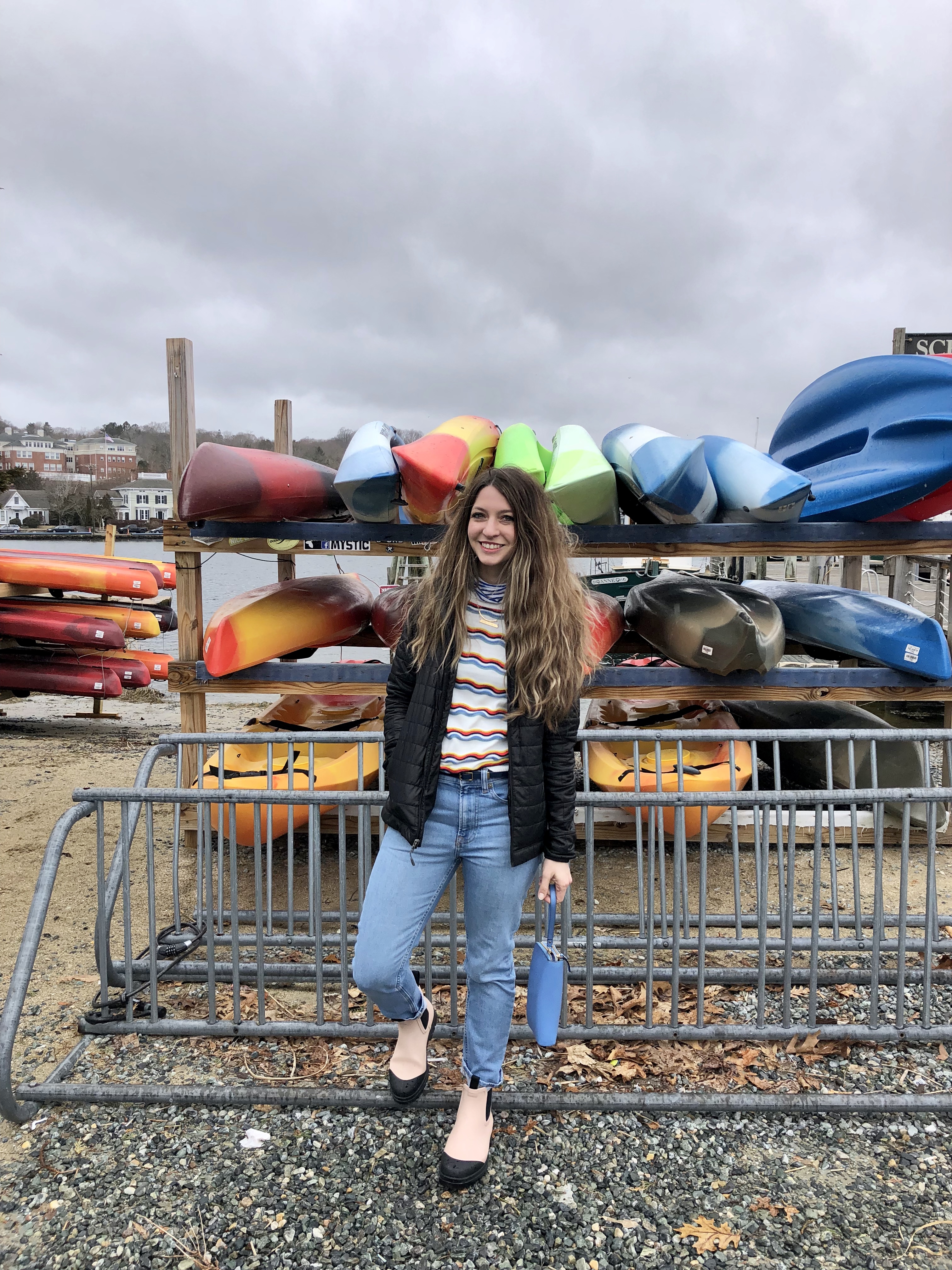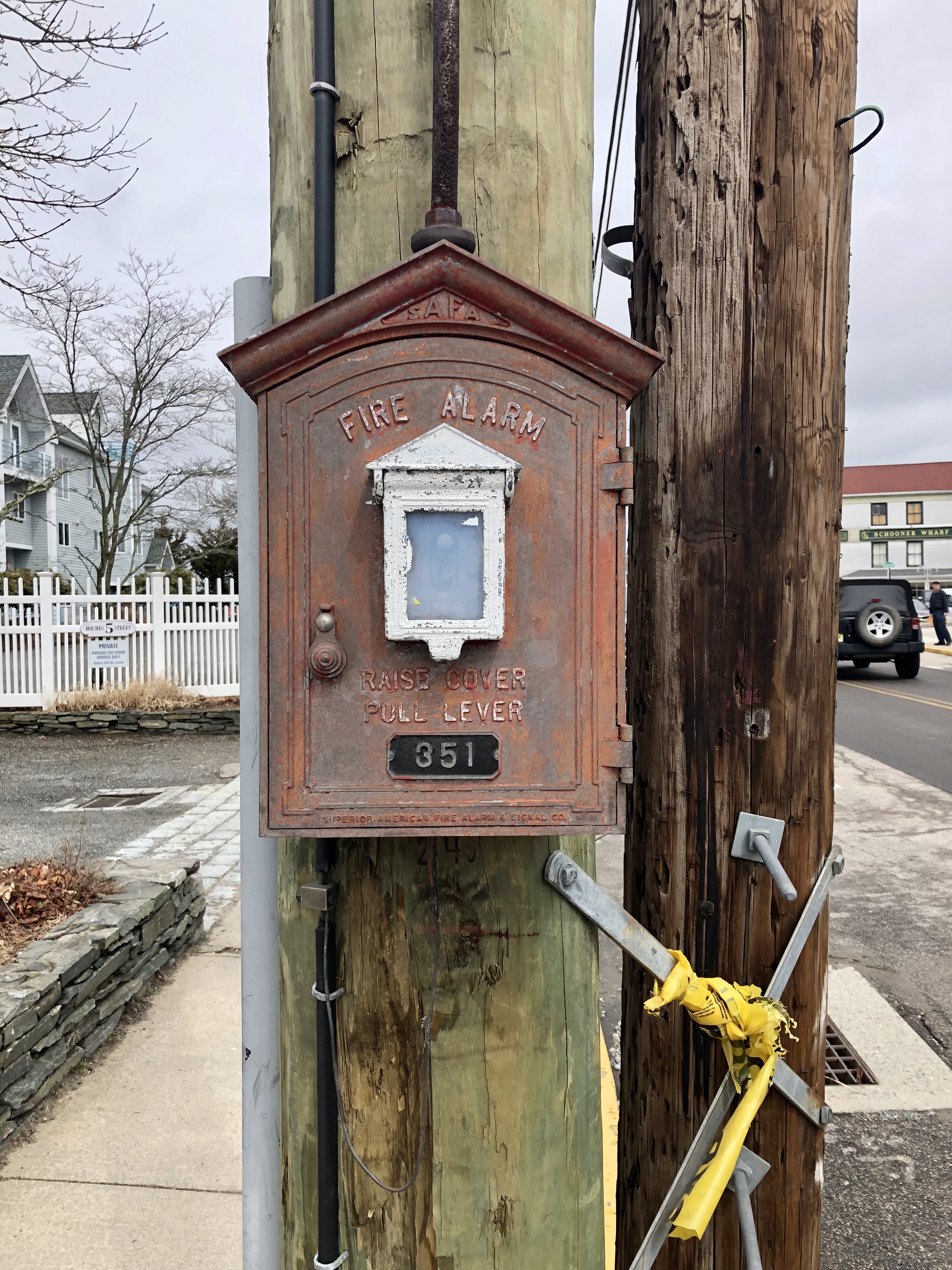 Once we got back, we wanted to walk the main street and check out the shops there and after finding a Stonington baseball hat, we got back in the car and drove to the old Velvet Mill which is now basically a very large warehouse type place with a bunch of mini shops, flea markets, farmer's markets (on Saturday or Sunday), a cheesemaker (we tried his cheese and it was SO good!), Zest Fresh Pastry (I highly suggest it- we got 4 desserts to bring home and they were all delicious! The peanut butter and chocolate one was my personal favorite!), and Beer'd Brewing Co. Joe's mom, sister, and I walked around to check out the shops, which were mostly closed at 5pm on a Friday, so we went back to the brewery. I had whatever stout they had on that day and I really liked it! It was a really cool little place with a fun, laid back vibe. When we got back, we had a glass of wine at the Inn and then walked to Water Street Cafe for dinner. It was very crowded when we got there so although we got seated right away, it was a little slow. We had the lobster egg rolls which were very, very good and I had the chicken which was also good! Then we ordered dessert from Noah's to bring back to the inn (everyone closes kind of early) and sat in the common room eating our dessert and talking with a bottle of wine.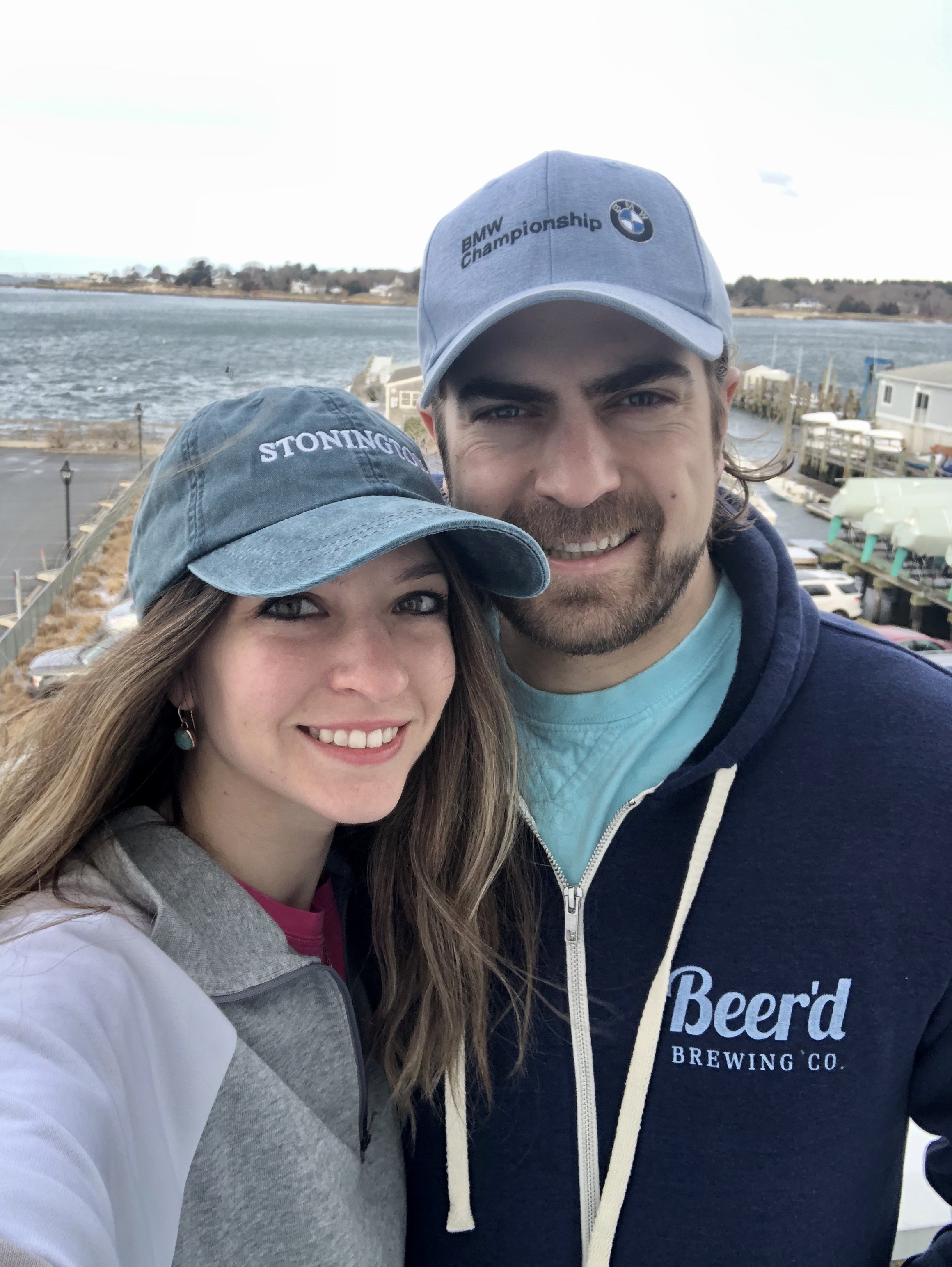 This is another common area on the third floor with a walk out balcony.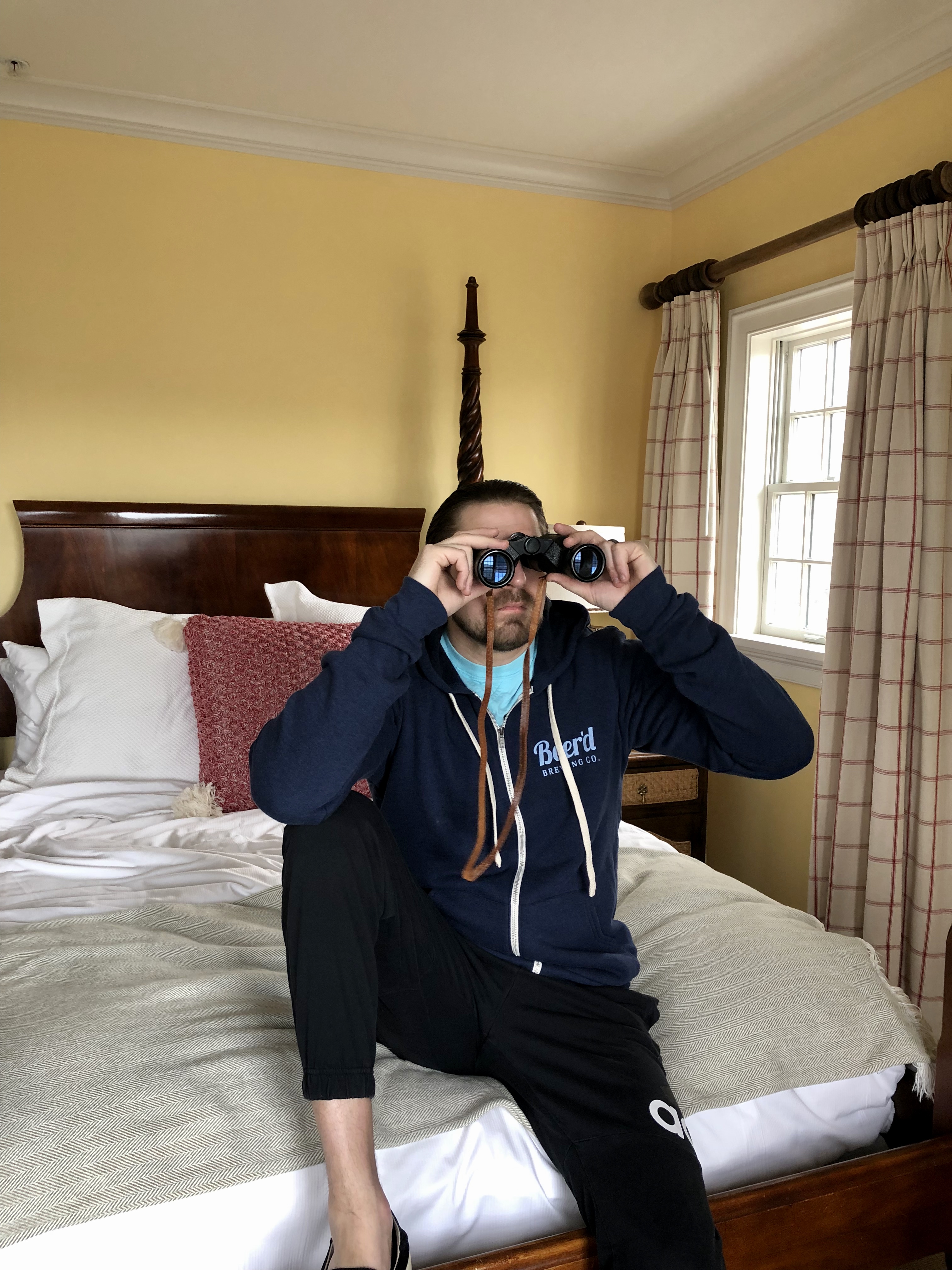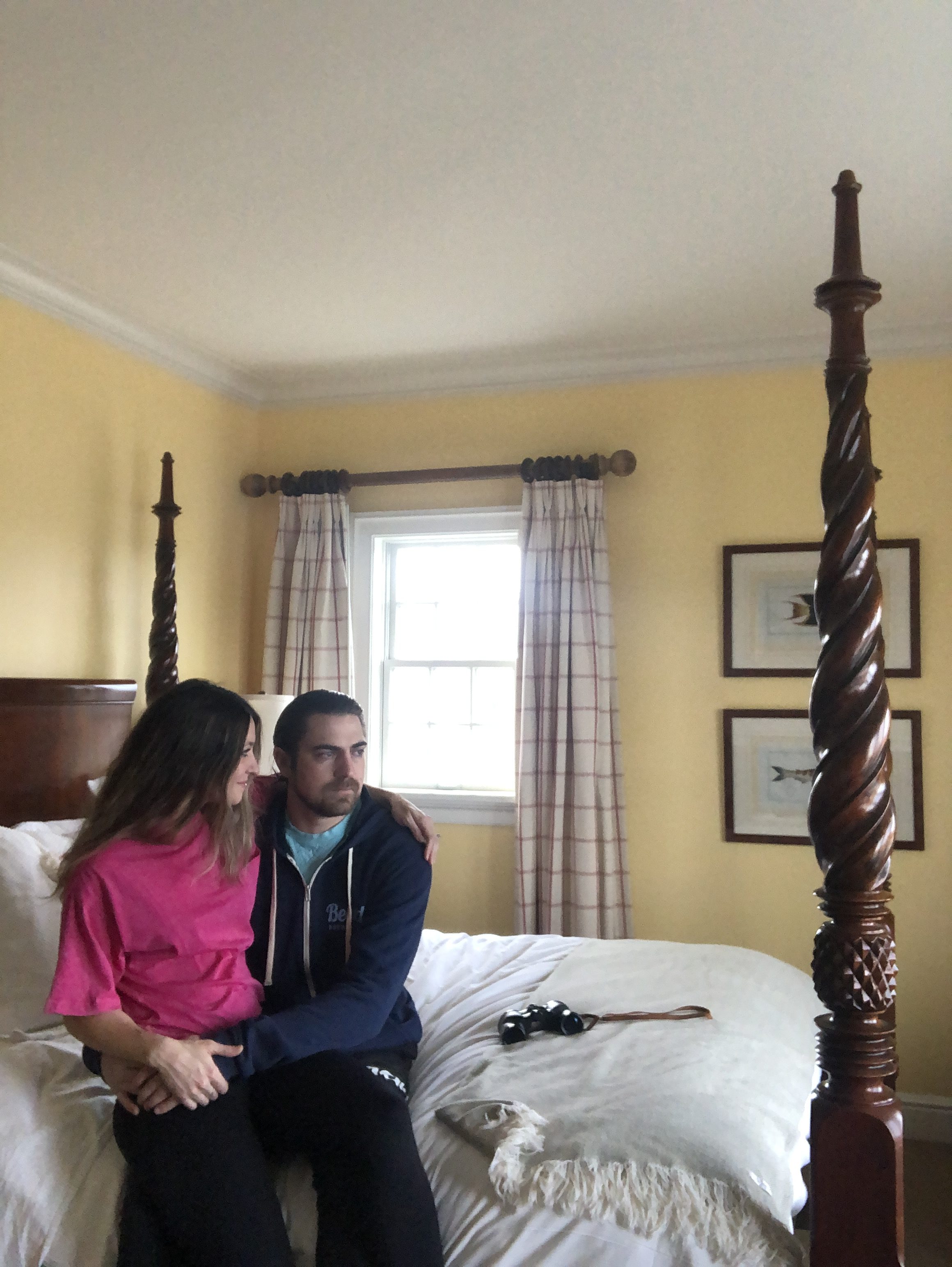 The next morning we packed up and headed downstairs for breakfast and coffee before taking one last walk to the Point. The Point is really cool because you can see three states, NY, RI, and CT, from it on a clear day. It was pretty windy and cold but it was so nice to be able to walk as it was kind of rainy and cloudy the previous two days. I really loved our stay here! There's a lot of do during the day and while there are a few great restaurants and some of them do have bars, it seems like there isn't a whole lot of night life. This suited me just fine, though, and I would go back in a heartbeat. Just thought I'd proffer both sides of the coin in case you're not like me and are looking for something a little more lively at night!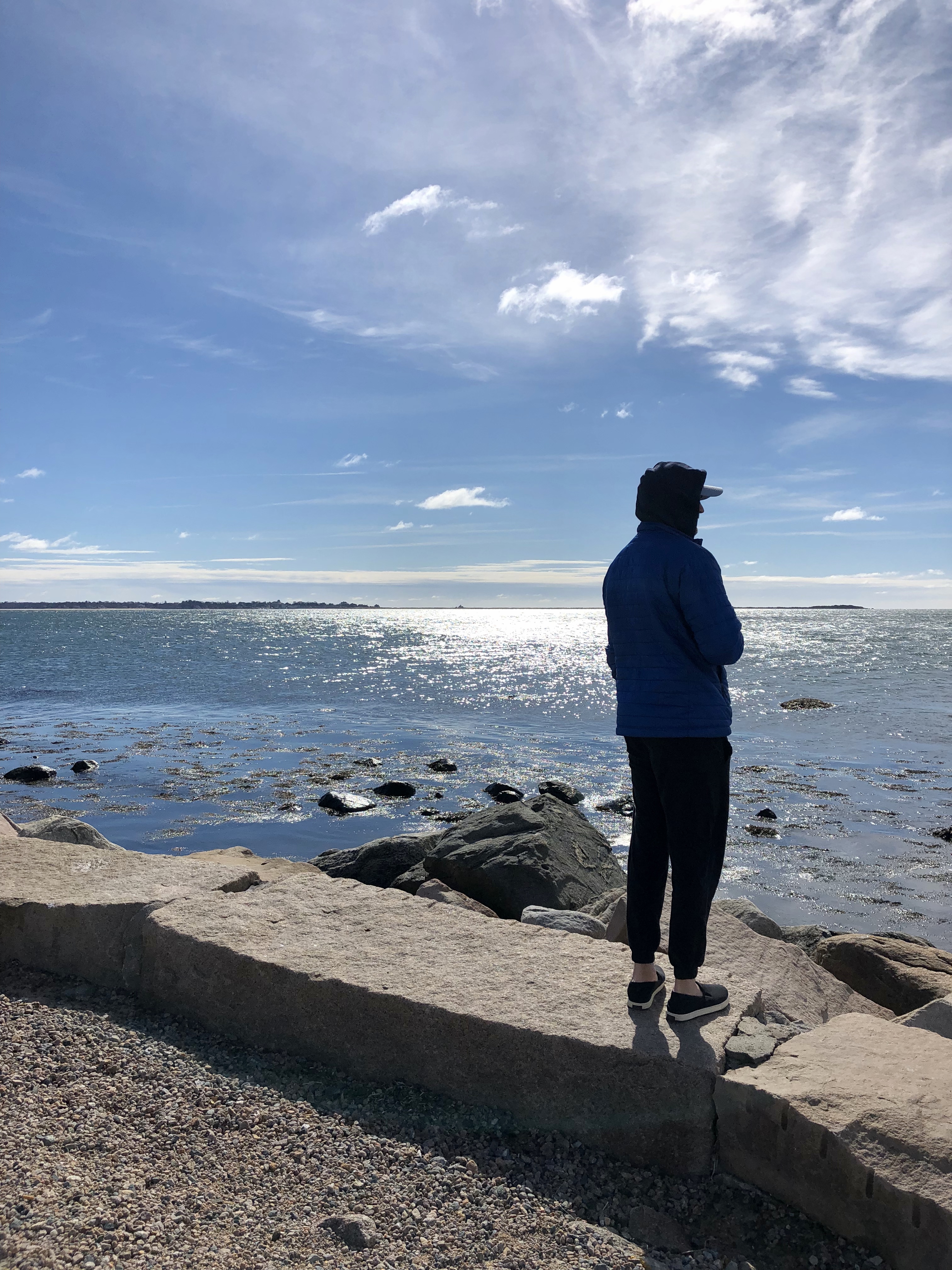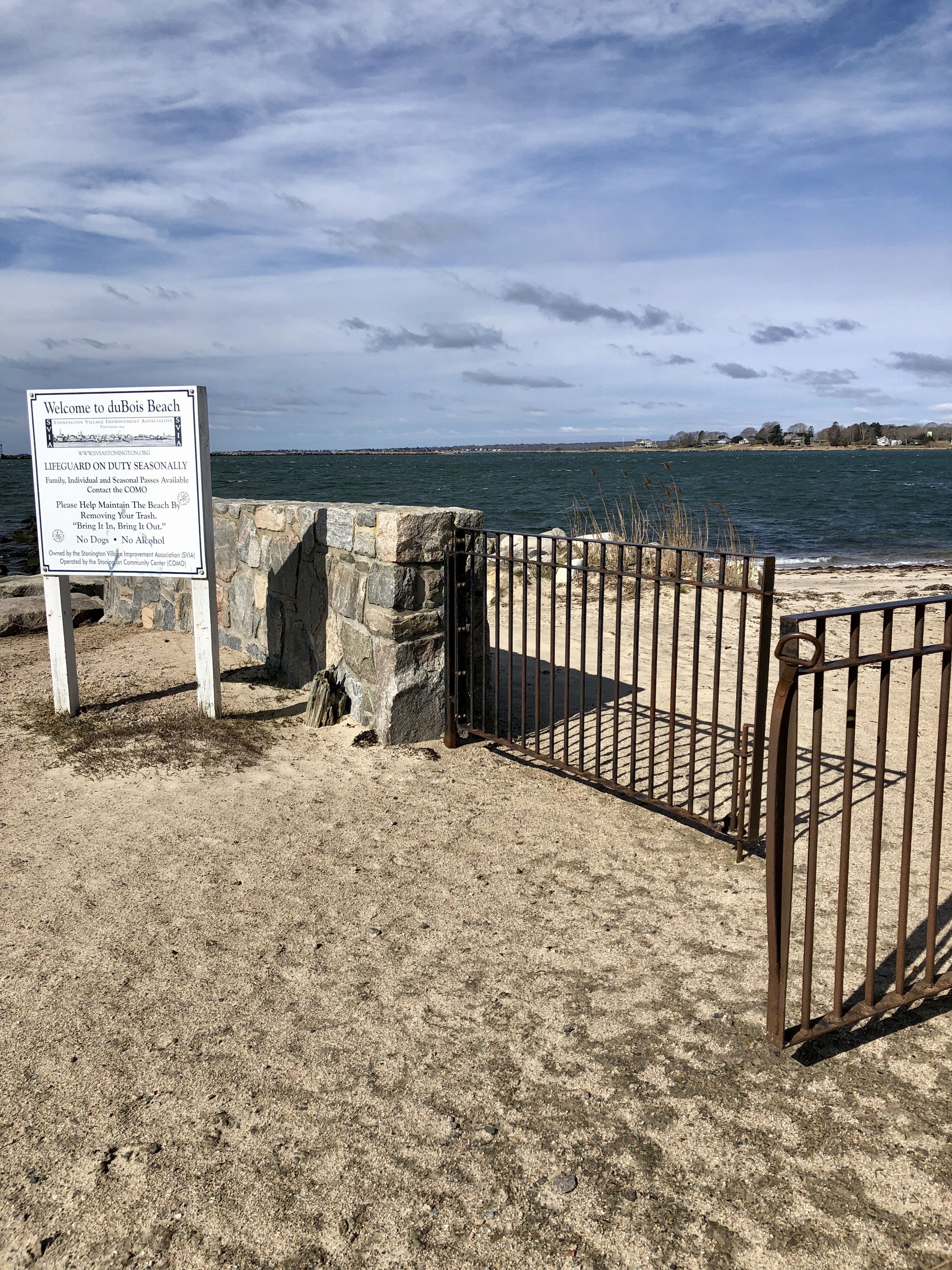 Don't miss my other travel diaries from Asheville, NC, St. Michael's, MD, Middleburg, VA, Stone Harbor, NJ, Lenox, MA, and Montauk, NY! We've also visited The Greenbrier (I'll have to work on turning this into a travel diary, too!)! Thanks so much for reading!