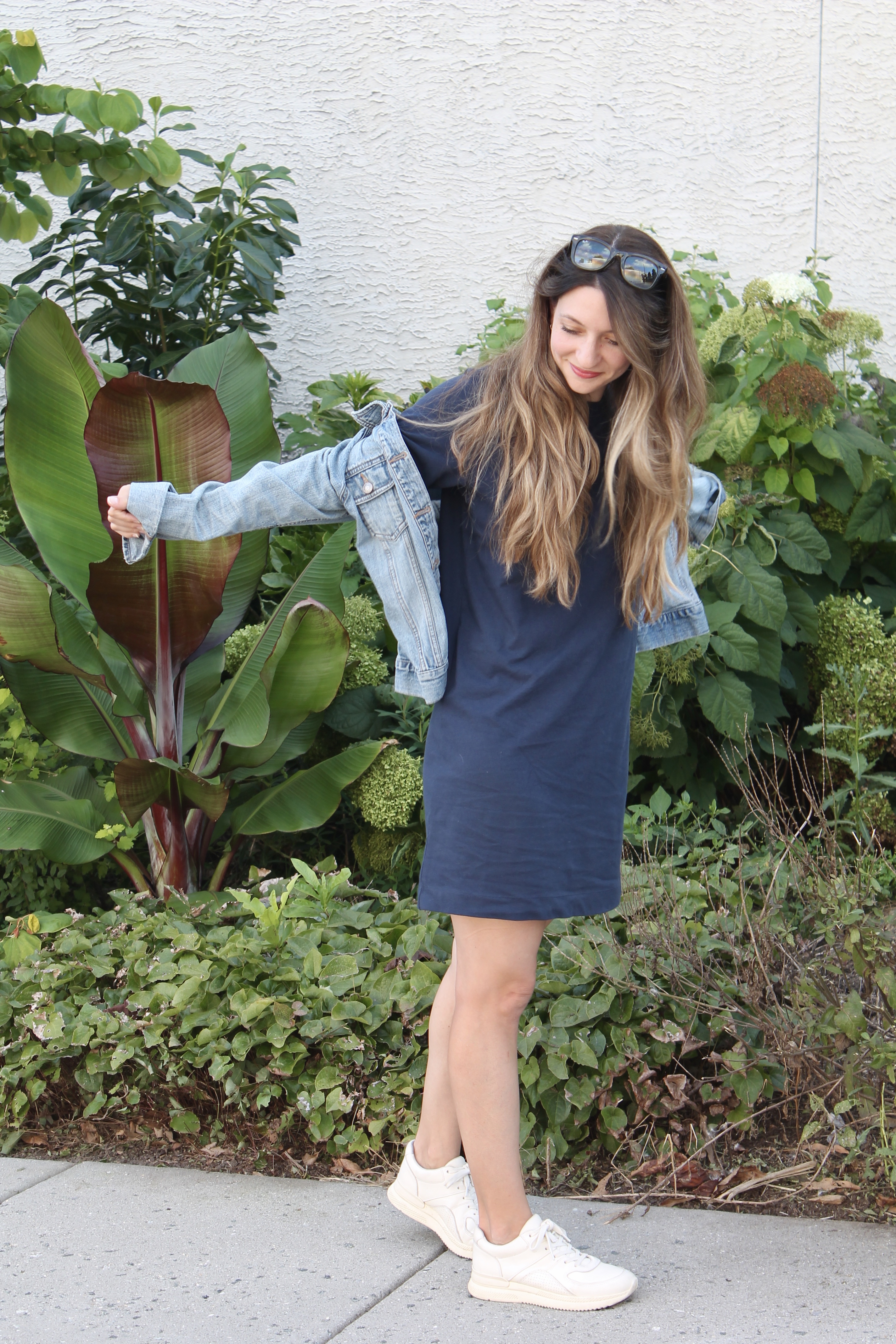 Do you have a favorite wardrobe item? One of mine is undoubtedly the tee shirt dress. It's super versatile and can be dressed up and down, with booties and a cardigan for brunch or a casual dinner date or sneakers and a jean jacket for a day at the farmer's market (I wore this to the zoo). I just think it's one of those must-have basic layering pieces. This one is from Everlane (of course, and so are the sneakers) and though it's currently waitlisted, their basic tees are just as necessary for fall layering.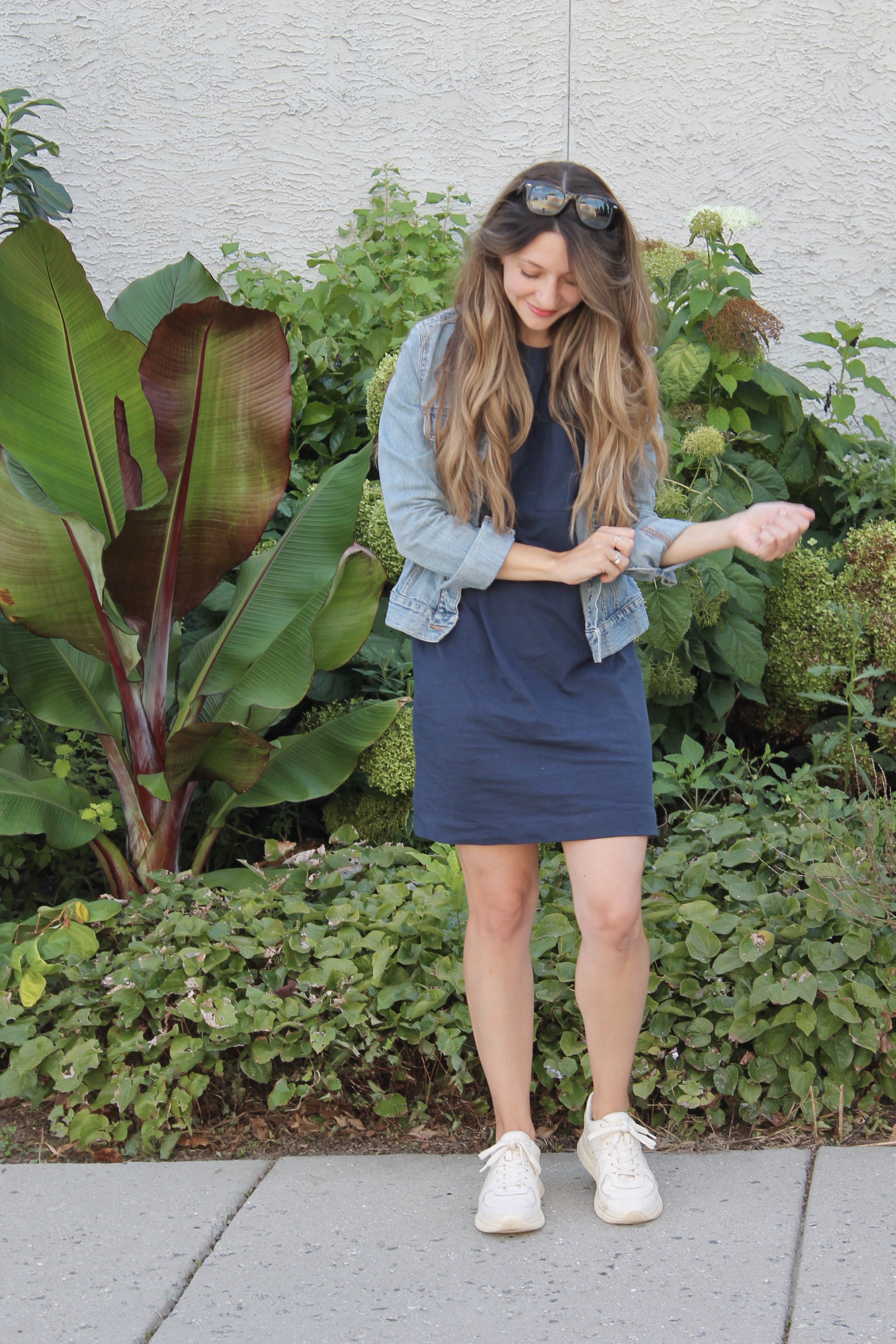 A good denim jacket is also a basic closet must-have and I've had mine for probably 15 years at least (I definitely bought it at least in high school). Fun fact: My mom actually talked me into buying it- I didn't even really want it- and here I am now 15 years later with the same denim jacket and telling everyone how it's such a great staple piece! I will probably have this forever. At this point, it's sentimental!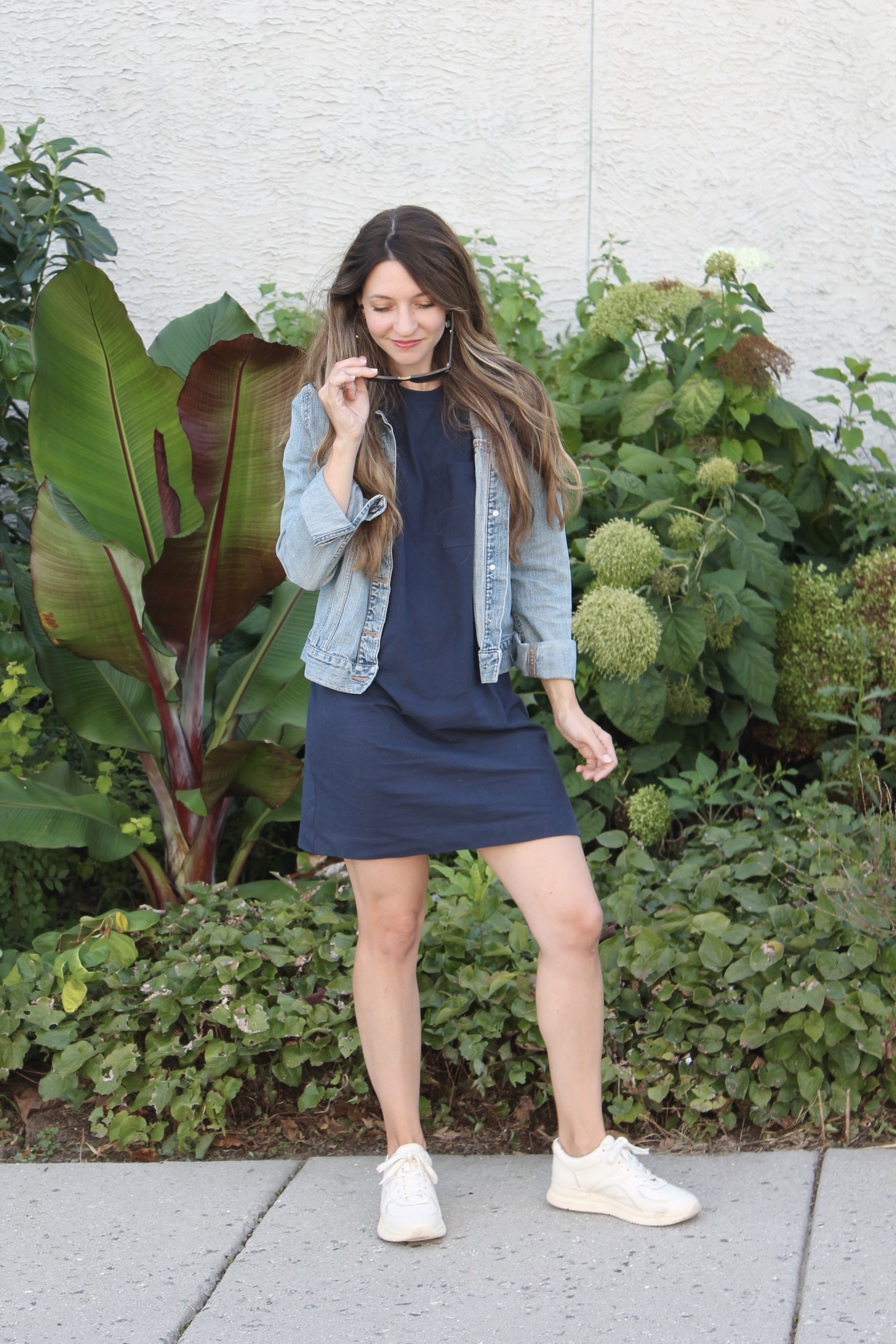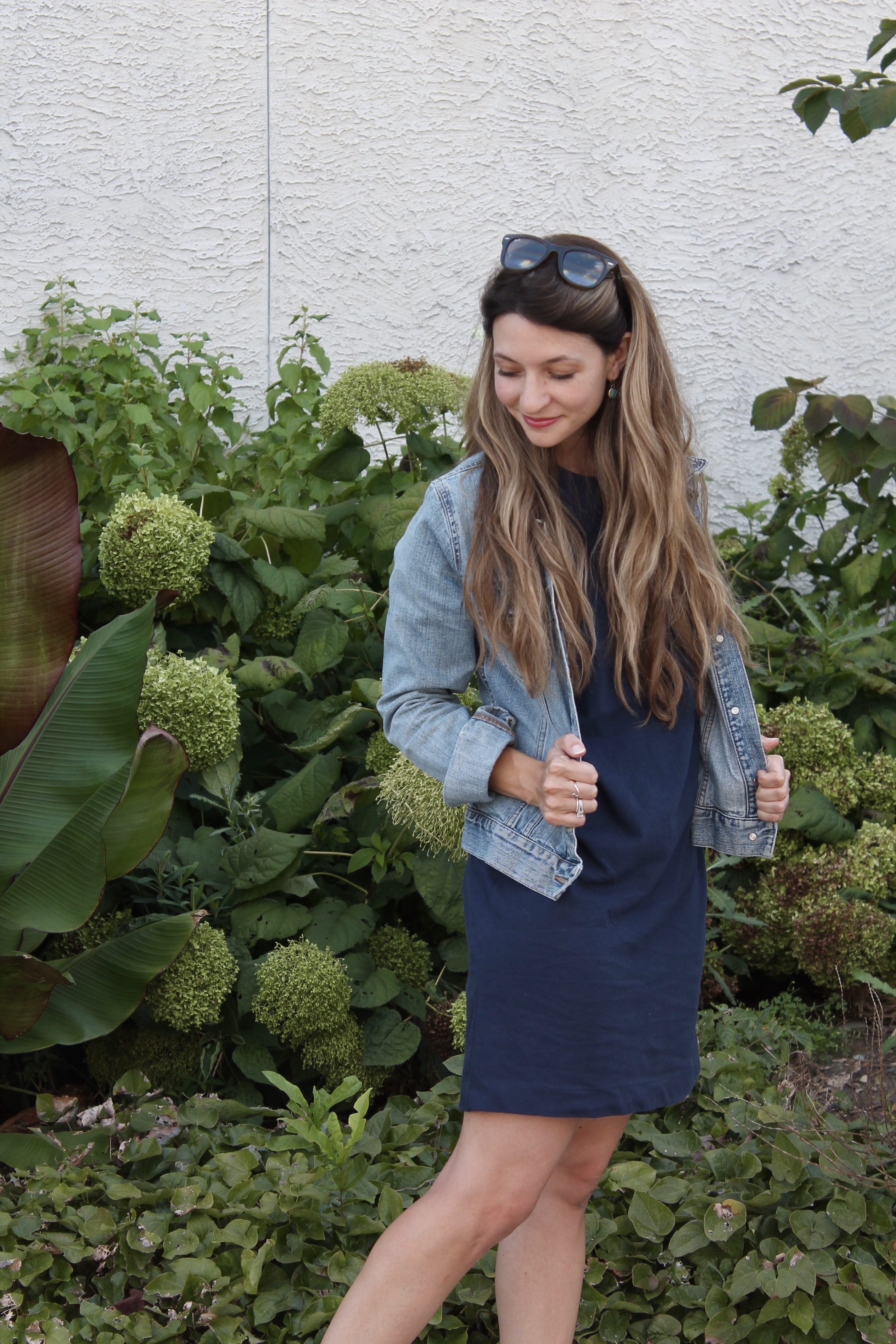 It's strange looking back on my style evolution (or lifestyle evolution/philosophy in general) as I used to be the queen of only wearing something once, or twice if enough time had elapsed. I did always keep what I thought were classics- I had a pair of red jeans I loved and wore way more than I probably should have, a leopard furry coat, black Coach slides, and a pink plaid peacoat- I've just evolved into a more basic style rather than a statement making style. I'm more concerned with how much I can wear a piece, the quality of the item, and the impact it makes on the environment. Just one of the many reasons I love Everlane! Next, I really want to try one of their high-waisted chinos (these are super cute, too!) and their leather booties!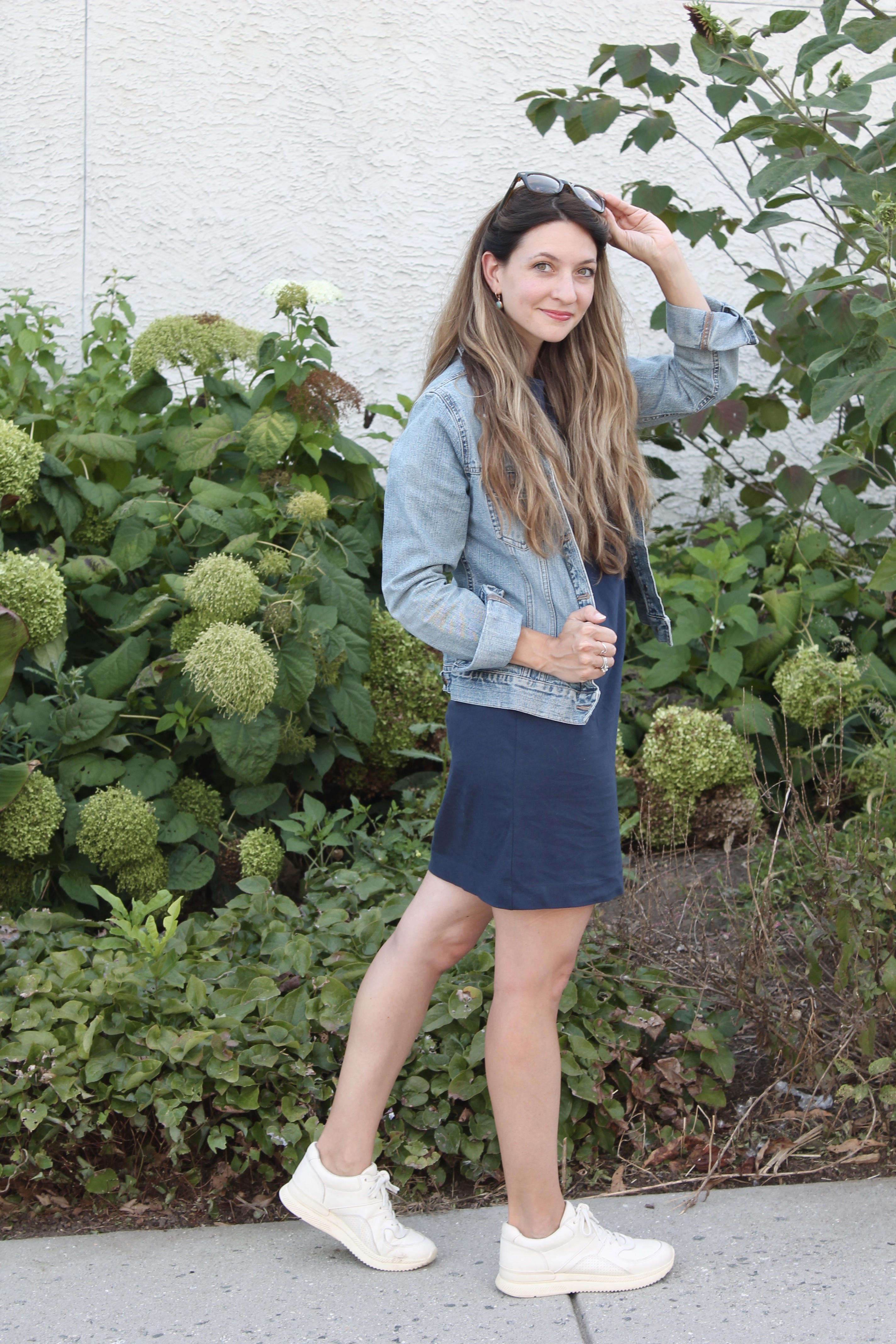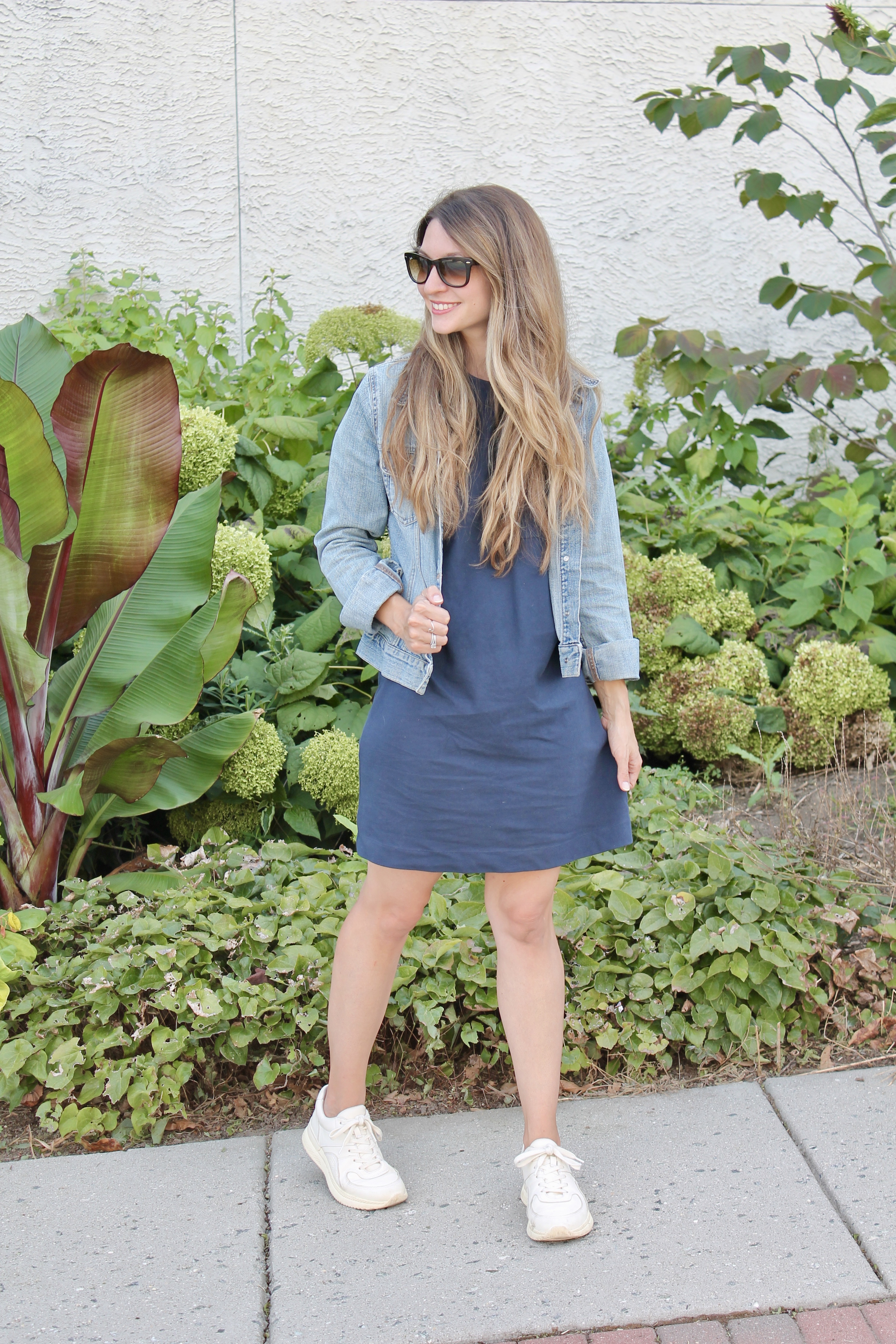 These sneakers are sustainable, too, and are Tread by Everlane (I'm wearing The Trainer). I wasn't sure how I felt about the off-white color at first (I was afraid they might look dirty) but now I love them and wear them with pretty much everything from leggings to dresses (obviously). If you follow me on Instagram, you'll probably see them show up a lot… really, I wear them all the time.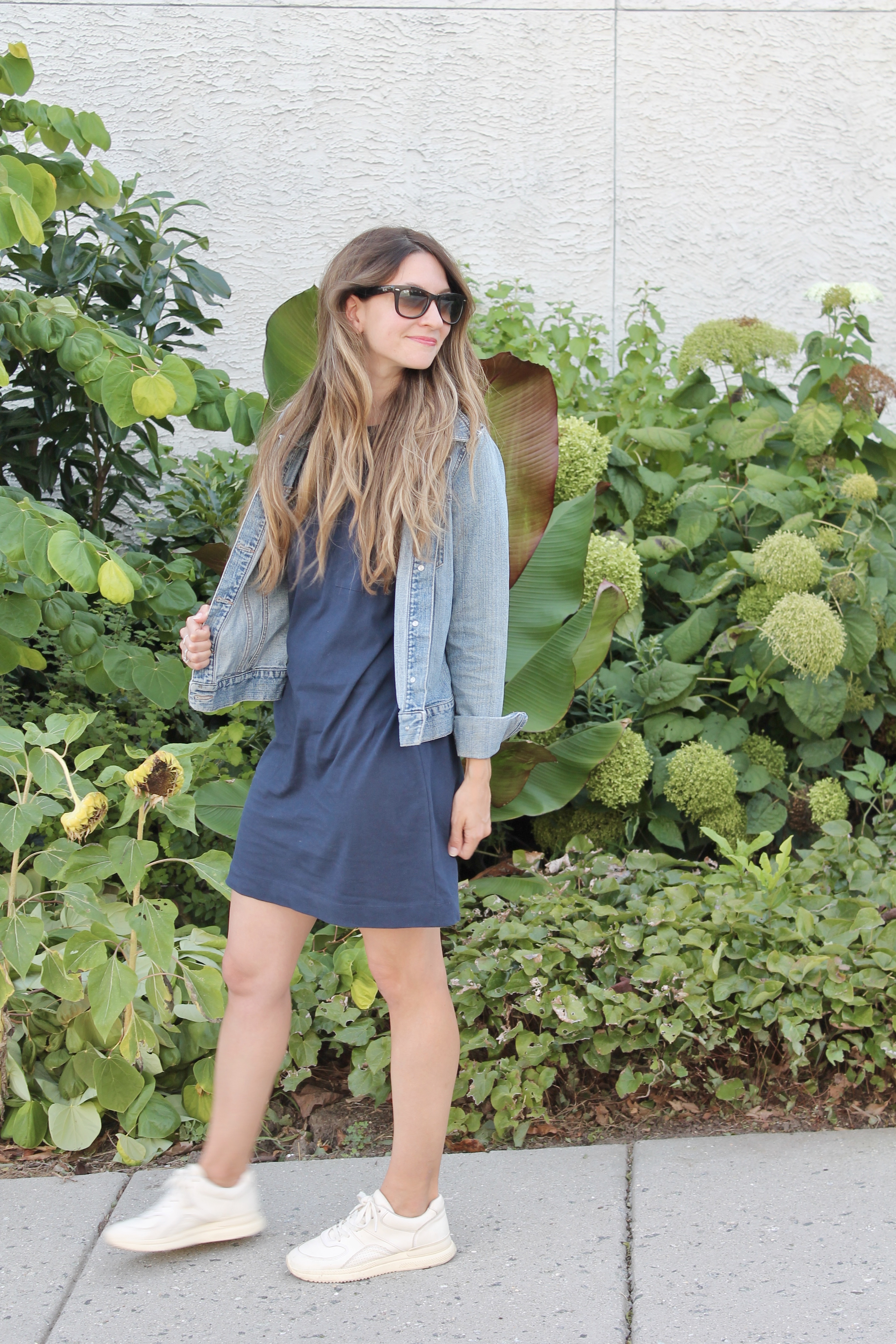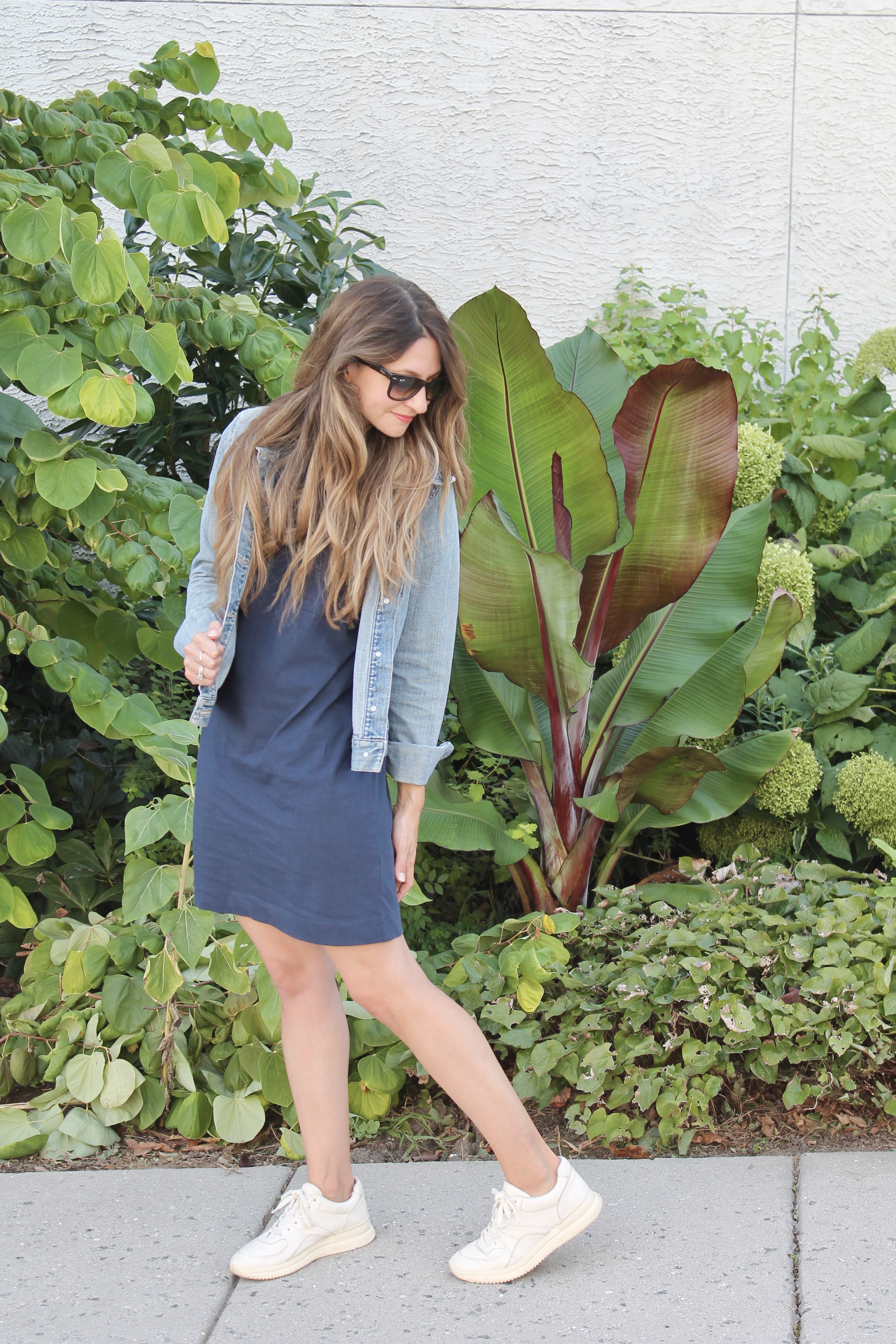 What is your favorite layering piece for fall? I strongly suggest investing in mix and match basics, something I didn't realize I should be doing until way too recently and some days I really feel like I could still use a closet overhaul… I've sent 4 boxes to ThredUp just in the past 2 months! I used to think I needed to wear the latest trends to be stylish and I'm so thankful I realized that's not true at all, or even practical let alone affordable. So, in my opinion, a strong collection of elevated basics is the way to go and then you can start throwing in some statement pieces to give your look an extra pop!
Shop my Everlane favorites right now: