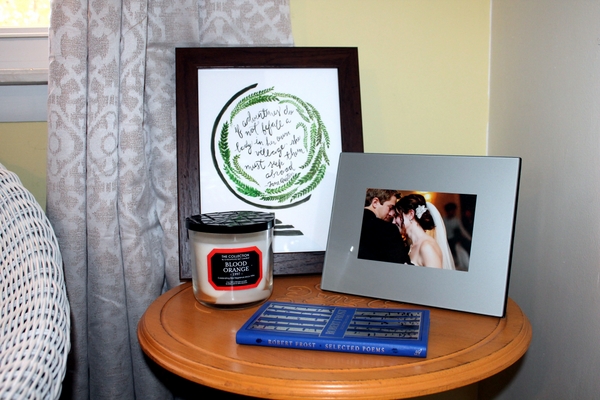 I recently got this Jane Austen print from Uncommon Goods and I'm obsessed! If you haven't heard of Uncommon Goods before, it's a Brooklyn-based company that features both unique designs and handcrafted gifts and focuses on environmentally friendly products. Half of their products are made by hand, most are made in America, and 1/3 of their products use recycled and/or upcycled materials.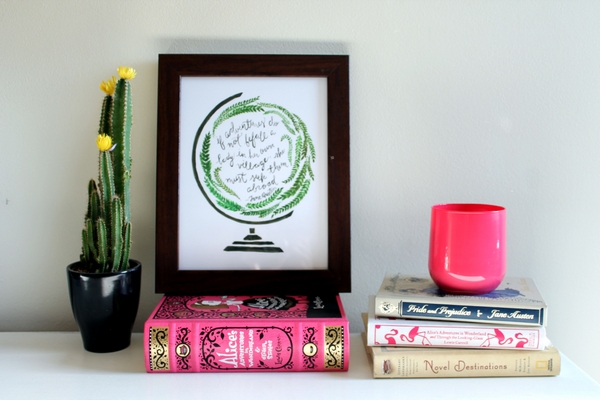 I have to admit that I was pleasantly surprised when I received it to see that it was really great quality! I wasn't sure what to expect but this print definitely exceeded my expectations. Aside from being excited to find a perfect addition to our home (my love of literature combined with my favorite author in a pretty print… doesn't get much more perfect than that), with the holidays coming up, I'm looking forward to doing some one stop shopping. One of my favorite parts about holiday shopping is picking out the perfect gift for that special someone but sometimes that special someone is tough to shop for (anyone else's dad hard to gift?) and Uncommon Goods has some really great gift ideas for men here and for women here (think handmade jewelry and fun DIY kits and see here for personalized gifts!).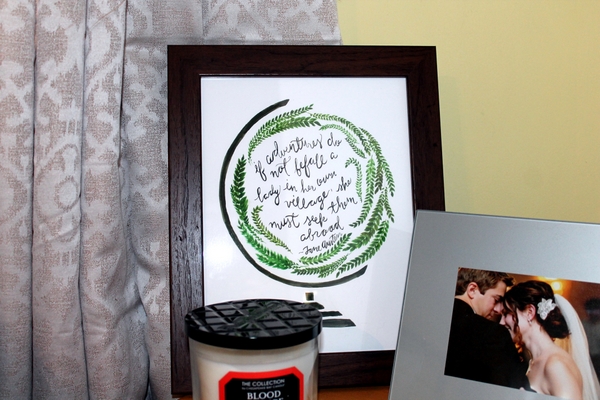 On a side note, I also have to admit that I still can't decide where to put this… I got it for our guest room which we've been slowly redecorating but I can't seem to part with it so it's still in our bedroom!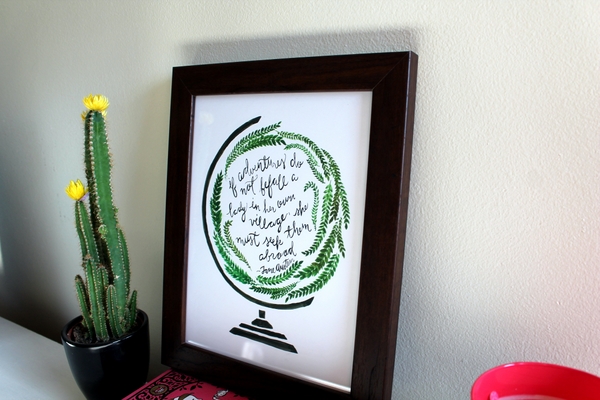 "If adventures do not befall a lady in her own village, she must seek them abroad." – Jane Austen
Happy Friday, guys! Do you have any fun plans for Halloween? One of my favorite things to do on Halloween is to give out candy so we'll probably hang out here tomorrow night but follow along on Instagram to see what we're dressing Amelia as!
❤Britt
P.S.
Which display is your favorite? Let me know in the comments!