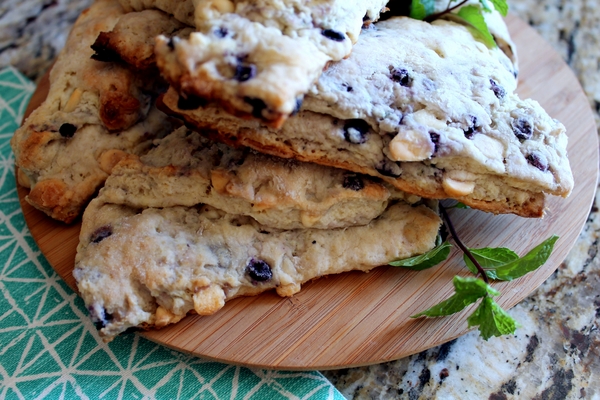 I know I'm revisiting an old favorite here but it's been over 2 years since I posted this recipe and my first attempt at photographing the scones didn't do them justice. I've also picked up a few tricks in the last couple of years that has made baking these goodies a little bit easier.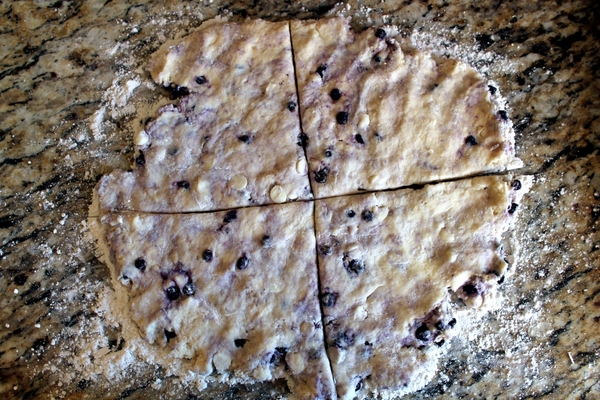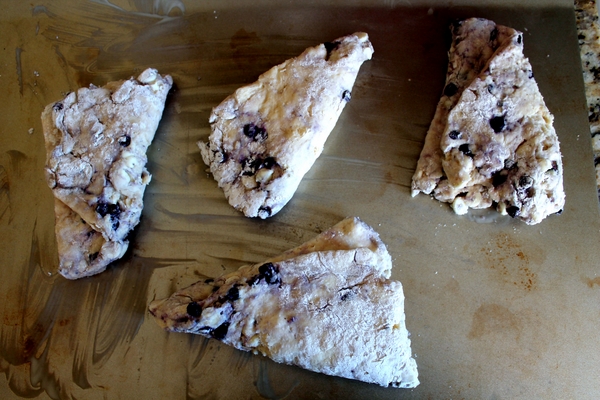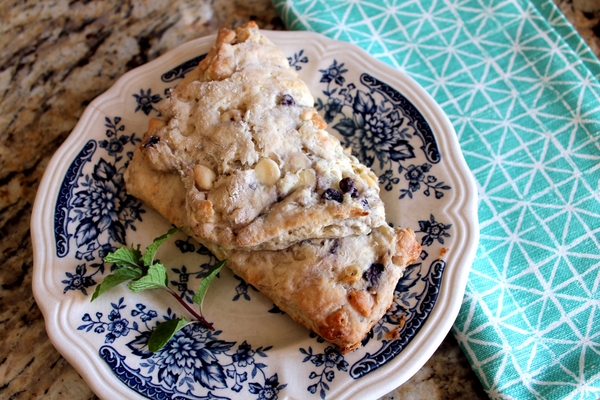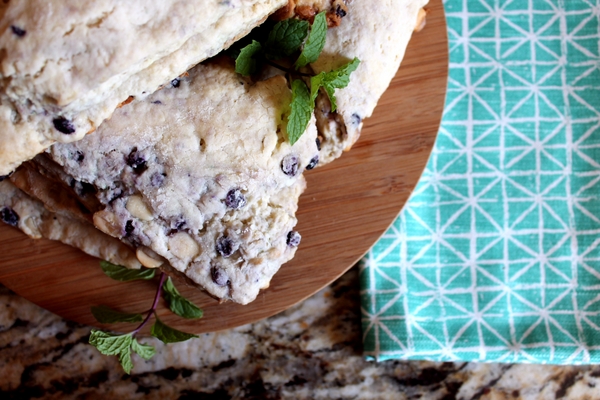 recipe adapted from a long ago find on Allrecipes.com
Ingredients:
3 cups flour
1/2 cup white sugar
5 teaspoons baking powder
1/2 teaspoon salt
3/4 cup cold butter
1 egg beaten
1 cup milk
1 cup white chocolate chips
1/2 cup blueberries (I've been using frozen lately and they bake really well)
Preheat the oven to 400 degrees. Grease two baking sheets or line with parchment paper and set aside.
Ina large bowl, combine the flour, sugar, baking powder, and salt; then cut in the butter (I cut it into small cubes before tossing it in the bowl- I think it makes it easier to cut in since I usually mash it with a fork!). Next, mix the egg and one cup of milk and add to the mix taking care not to over stir. Add the white chocolate chips and blueberries last- you'll probably have to knead them into the dough at this point (if I'm being honest, I don't actually measure these out- I just eyeball it and stop adding when I think I have enough- I like a lot of white chocolate chips and blueberries in my scones!).
Cut dough in half (easy to do while in the bowl) and roll into a ball (tip: put some flour on your hands and sprinkle a little on the dough first so that it doesn't stick to your hands… otherwise, it will). Place on a prepared surface (I just sprinkle some flour on my counter top) and knead dough into a rough circle. Slice into four quarters (you can use a knife but I've actually been using a pizza cutter and I like it better). Fold quarters in half and place on greased baking sheets. Bake for 15 minutes.
Top with additional butter and serve warm with coffee, tea, or a cold glass of milk! Happy weekend, guys!
More scone recipes: Oatmeal Cinnamon Raisin Scones, Strawberry Scones, Cream Scones
❤Britt