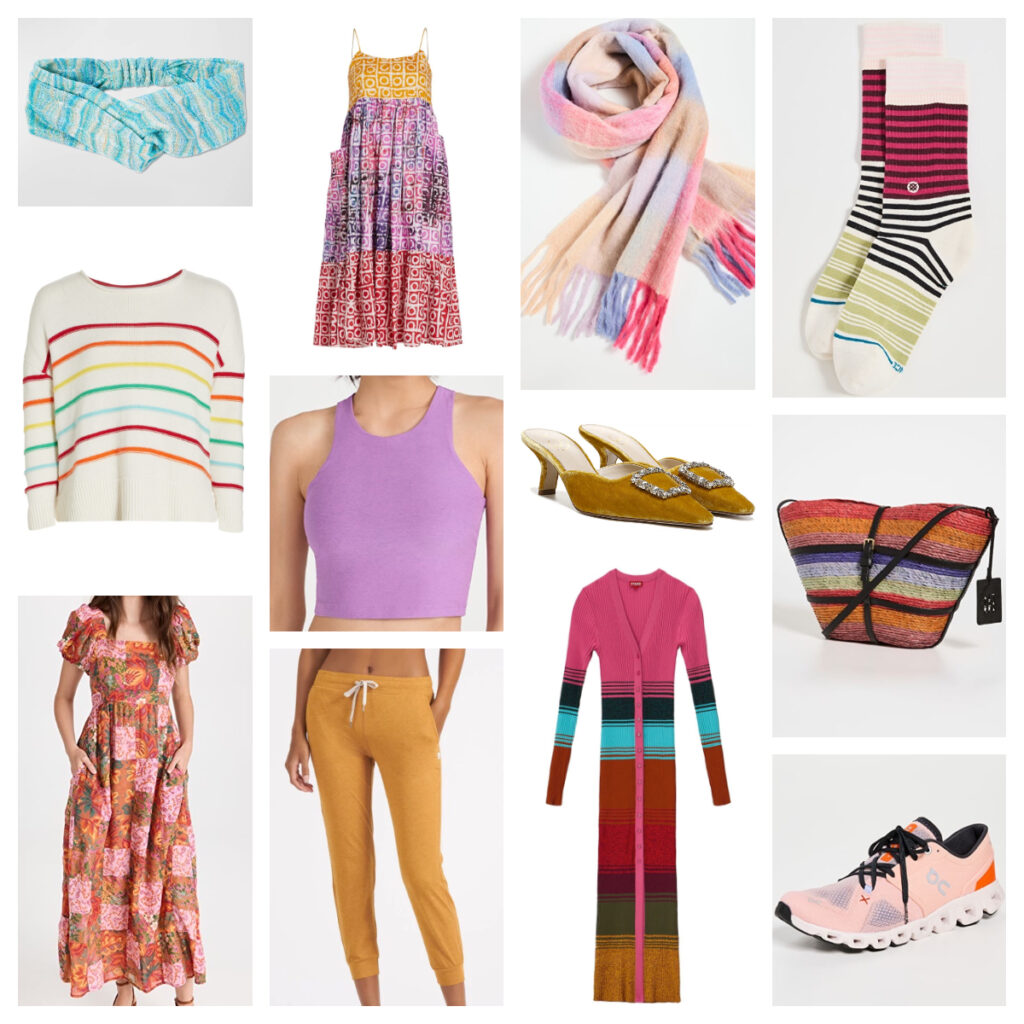 head wrap, sweater, maxi dress, dress, tank, joggers, scarf, heels, striped dress, socks, necklace, sneakers
I hope you all had a restful holiday break, if you got to take one, and a happy New Year! I always love the week between Christmas and New Year's when you're not quite sure what day it is or the last time you wore something other than pajamas 🙂 I'm never quite ready for our time together at home to be over, so I like to make sure I give myself things to look forward to in the coming weeks. Right about this time each year, I start to feel stuck between not wanting to buy anything after the holiday rush and wanting to buy all the things… especially when it starts to get cold and dreary and I want to wear all the color to brighten up the days, even just a little! Also, the sales! So many really great pieces are on sale right now that it can be hard to resist.* Other than the sneakers (I got them for Christmas), most of these items are sitting in my cart… especially this printed mini dress (this would work for anything from brunch to dinner and sandals, heels, or flats!), this colorful maxi dress (I'd pair it with a cardigan and either flats or even sneakers in the cooler spring months), and this knit head wrap (not on sale but I've wanted it for a while now!).
*disclaimer: please do not feel like you need any of these things!
So many more great pieces to brighten the gray days: